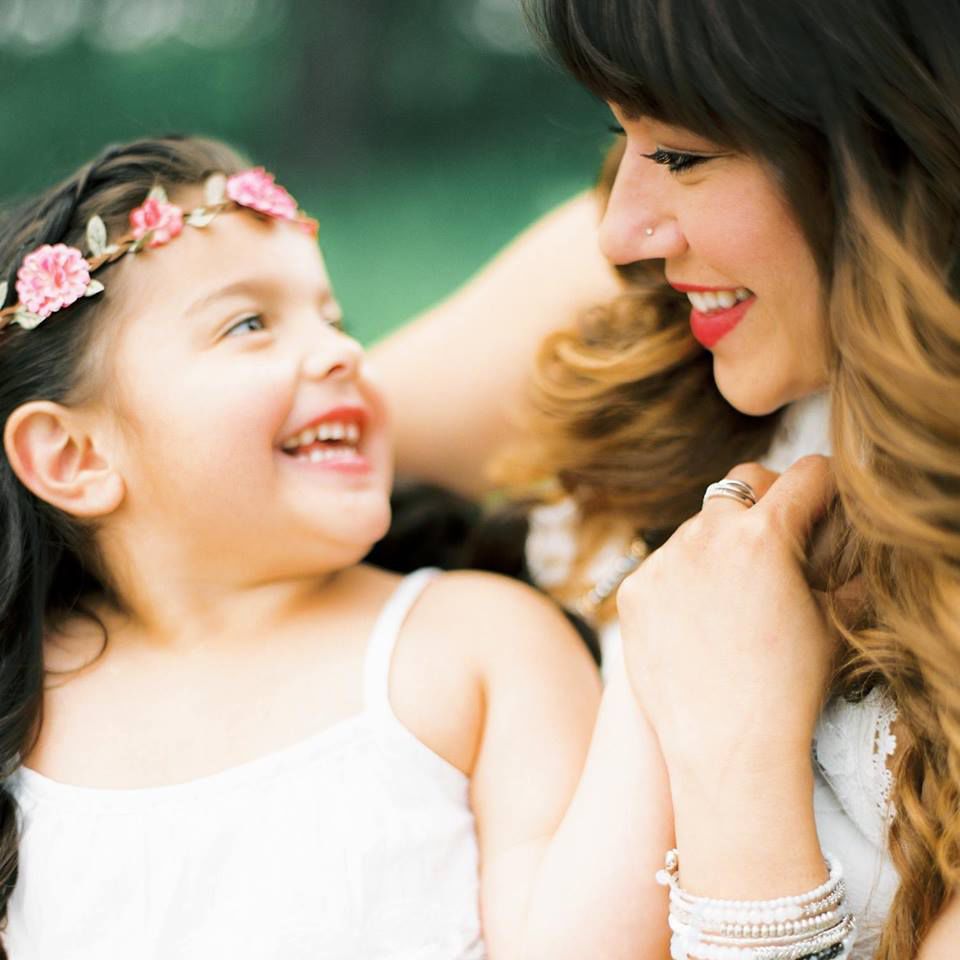 Before I even get started, do not let the headline mislead you. I am not promoting divorce or wishing the "D" word on anyone. Like my own experience, divorce can be icky, stressful and downright nauseating.
On top of that, I still feel a ton of guilt when I think about my daughter having to grow up with divorced parents. It was unfamiliar territory for me. My parents have been married for more than 37 years, so I knew nothing about it until I went through it myself.
But what I have learned from my divorce — like many disappointments in my life — is there is always a positive with every negative situation. With every adversity, every failure and every heartache, there is some sort of benefit.
After talking with friends who are also co-parenting and living as single parents, becoming a better parent seems to be a common positive outcome of divorce. And that's surely been the case for me. Here's why:
My priorities have shifted.
I can still remember the days when I would come home from my full-time job and work more at home to finish projects or other freelance jobs. Instead of giving all of my attention to my adorable toddler who I had not seen all day, I'd plop her next to me on the couch and let her watch her favorite cartoons on TV or play with toys while I worked on my laptop. I had to keep her entertained while I worked to pay my share of the bills, and sometimes that was late into the evening.
I look back at those days now and shake my head at myself. That's because with divorce comes co-parenting and days or weekends you no longer get to spend with your child. I wish I could take back all of those hours I prioritized work over being a mom while I was married. While I'm still a full-time working mother, I have a new outlook on what it means to be present.
My parenting time is meaningful.
During the first few months after my divorce when my daughter would go with her father, I would cry for hours. I didn't want to give up control and I felt like I didn't know what to do with myself without her.
But as time went on, I decided her time away would be my time to focus on housework and freelance projects. And my time with her would be meaningful and I would be fully engaged.
Now I'm down on the floor with her playing Barbies or Shopkins Bingo, or baking cookies or bouncing around overpriced trampoline gyms. Every day with her is an activity or lesson — even if we are just at home watching a movie or practicing her piano skills.
I even force myself to put my cell phone away at times with her to avoid distractions — and trust me, that can be tough. But I'm grateful my divorce has given me an appreciation of time with my daughter and has helped me re-prioritize what's important. I feel lucky to be a mother and I'm focused on making every moment count.
My focus is clearer.
Gone are the days of up-and-down emotions and worrying if my relationship was going to make it. I put so much energy into trying to be a better wife and a better partner that I truly believe I lost a sense of who I was.
I was uptight. I was irritable. I was in a bad place and I was not healthy mentally.
Now that my focus is clearer and my priorities have shifted, I have been able to find happiness and appreciate the simple things in life that I once took for granted. I love getting to help my daughter with her homework or getting to see her make her first basket during her basketball games. I am a much more positive person who believes anything is possible, and my daughter sees that.
I'm fortunate that I get to show her that no matter what obstacles we face in life, a positive mindset and a brave heart can get you through anything.
Leia Baez is an Omaha native who works in government communications. She's divorced and has one daughter, who she considers her mini-me. Leia loves spending time with family, being a mentor, cheering on the Huskers and doing anything fitness-related. You can follow her on Twitter @LeiaBaez or email her at leiabaez26@gmail.com.
Omaha World-Herald: Momaha
Receive advertised offers, event promotions and discounts for you and your family. Created with parents in mind!