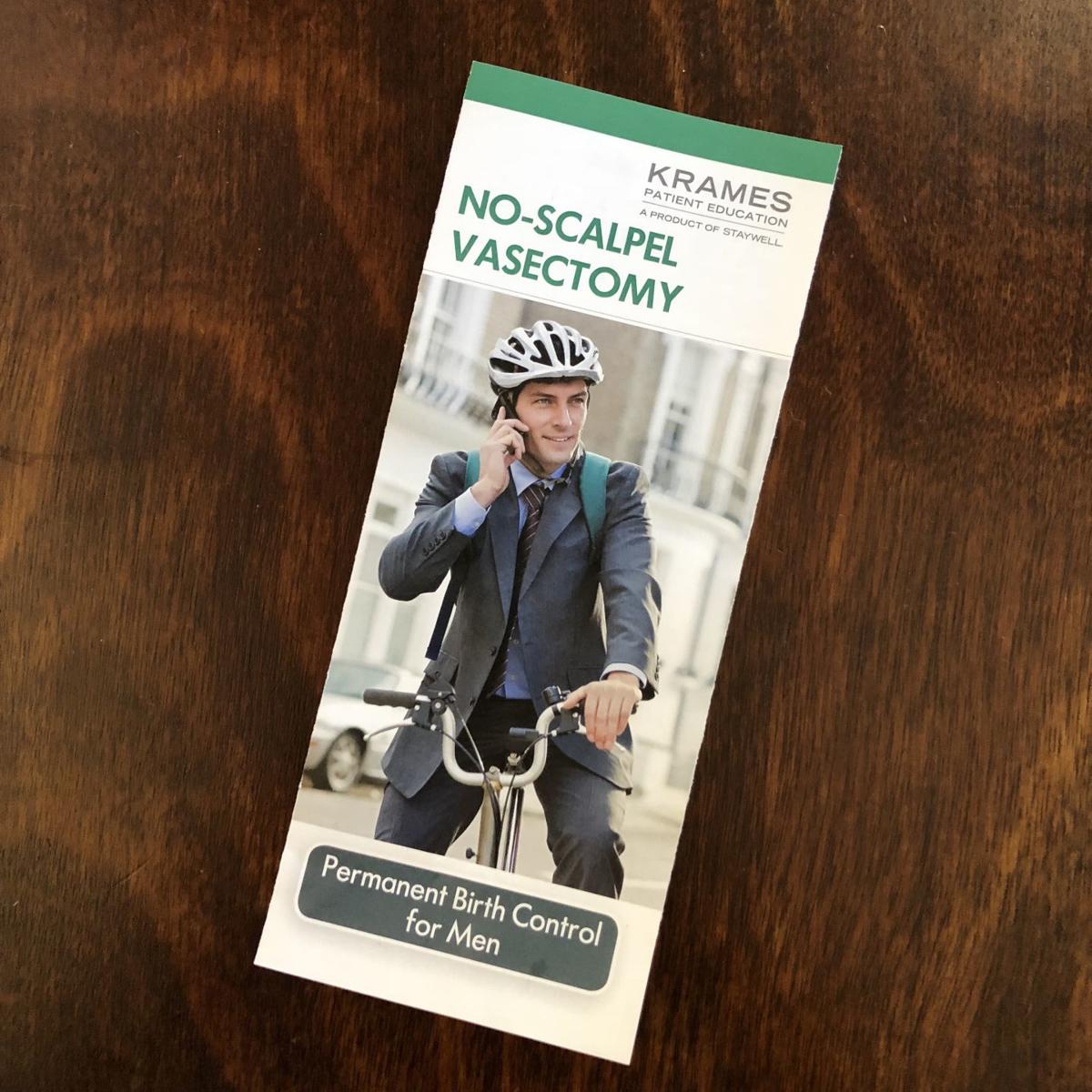 My husband recently took one for the team and had a vasectomy. Some couples just know when they're done having children. It's very strong — like knowing you won't be ordering fish for dessert or won't be indulging in high-waisted mom jeans regardless of new fashion trends.
I've learned a few things during this process.
One, as I already suspected, is that men are quite emotionally attached to their parts and are constantly on guard like a soldier protecting his king.
The idea of a vasectomy sounds good on paper, but when their doctor throws out words like "shot" and "scalpel," it's quite normal for them to vomit or partially lose consciousness.
In other words, he'll need your help.
Here are tips I've learned on helping your significant other survive a vasectomy.
Lie to them
When you first make the appointment for the procedure, it will likely be far enough away that they'll be in a mild state of denial. This won't last as the day approaches. They're going to be edgy, if not panicked, and may try weasel out of it.
Yelling things like, "It was my job to have the babies and now it's your job to make it stop!" won't be helpful. Instead, keep lying to them with phrases like, "My friend Sharon's husband had it done and he was playing golf the next day!" He'll know you're lying, but will readily accept it out of desperation.
Stock up on frozen corn
Unfortunately, it didn't take long for a disagreement to break out in our home. Within hours of bringing my husband home (who wobbled in as if he were Tiny Tim), I found him on the couch watching football with a bag of my recently purchased Organic Cascadian Farms California Medley shoved down his pants. Not only was it expensive, it was the side dish for the chicken dinner I had planned for that weekend. Had I been properly warned that frozen vegetables were preferred to ice packs, I would have purchased the off-brand, GMO corn! If this happens to you, he'll say something outrageous like, "We can still eat this. The bag is sealed!"
Gently tell him that no one in your family will be eating thawed vasectomy vegetables, and give him a bag of crushed ice in a zip lock bag instead.
He will be terrified of your children for at least a week
If you have small children, be warned — he will act like an abused dog in one of those Sarah McLachlan commercials when the kids come around. He will not view them as his babies for at least a week. He will see them as the enemy — unpredictable Tasmanian devils with flying elbows and knees that are on a mission to destroy whatever is left of his jewels. Try to keep them away, lest you want to find your husband screaming, gagging and possibly crying, as I did one fateful afternoon.
Feed him well
Constantly reminding him of the pain you went through birthing your children won't help. Trust me. Instead, feed him. I made chili with cheddar jalapeño cornbread and homemade apple pie with ice cream. I made nachos with fresh guacamole and burgers with pretzel buns. Now is not a time to worry about heart health; it's simply about survival. The one way to get his mind off his coin purse is to set it on his appetite.
Follow these four tips and you both should survive unscathed. The truth is, the procedure won't live up to his worst fears, but it won't be great, either. But with you by his side, you can conquer it together.
Anna Lind Thomas is a humor writer and mom to daughters Lucy and Poppy and English bulldog Bruno, wife to Rob Thomas and founder of HaHas for HooHas. She writes for momaha.com.
Omaha World-Herald: Momaha
Receive advertised offers, event promotions and discounts for you and your family. Created with parents in mind!