May 1 is decision day — the National College Decision deadline for high school seniors. Like choosing a life partner, you want to get this one right.
Below are some tips to remember as your approach this big decision.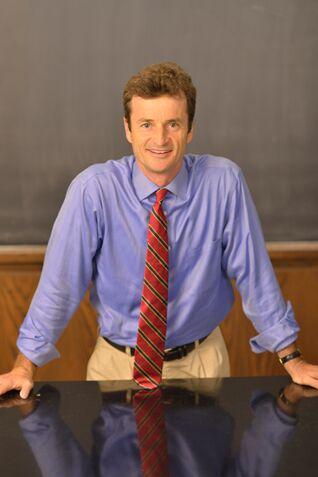 Make sure you and your family can afford your college choice.
This means that together you can pay the bill without parents or grandparents borrowing any money and with you, the student, borrowing no more than $5,500 a year (along with you chipping in about $3,500 each year in summer earnings).
If you saddle yourself with any more debt than that, I presume you'll be majoring in engineering with no plans to change your mind.
Understand that it's not where you do college, but how you do college.
As in life, college belongs to those with self-initiative. Fabulous, life-changing educations can be had at countless, affordable, less-impressive sounding colleges.
Just attend and sit in the front of every class, do your homework, visit your professors' office hours each week, find and meet regularly with an advisor, engage meaningfully in one extra-curricular and eventually do related research or an internship.
If you do, you should soon be a changed person, ready to succeed beyond college in your pursuit of dreams.
May 1 may not be your deadline.
Sure, you'll have to pay a deposit and say no to other colleges this Saturday, but feel free thereafter to stay connected to colleges that wait-listed you. Just mail each a weekly, hand-written note with fun life updates and reminders of your interest.
Further, lots of colleges still want more students this fall. They may offer you affordability and opportunity. Just contact Tuition Fit, a free service, to learn about other college offers for this fall that could be yours, even now.
If you change your mind this summer and decide to go to a different school this fall, you'll lose your deposit, but you may make that up and more with a better offer elsewhere.
Your choice of a life partner and your choice for college may be the biggest decisions you ever make. Transferring schools is emotionally and financially easier than divorcing a spouse, but ideally you can avoid both experiences. Get this choice right.
John Baylor is a father, husband, author, Stanford grad, broadcaster and owner of OnToCollege. The mission of OTC is to help families and schools create two- and four-year college graduates with minimal debt. To read more articles by Baylor, check out the OnToCollege blog.