When I was 9 years old, I was the queen of multiplication at Field Elementary School. I rocked those times tables like you wouldn't believe.
Our third-grade teacher, Mrs. Johnson, would give us worksheets with multiplication problems and we'd have to do as many as we could in a minute. It wasn't technically a race between us students as to who could finish first. But — not to brag or anything — if it had been, I would have won. Handily. Every time.
You're probably wondering why I'm telling you this, and I wouldn't blame you. It is odd for a middle-aged woman to be bragging about how good she was at times tables in elementary school.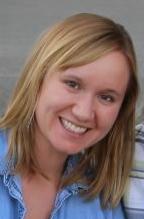 I'm telling you this because that was the peak of my love affair with numbers.
When Mrs. Johnson rolled out the division a few weeks later, it didn't come as easily for me as those magic times tables. It wasn't as fun and I wasn't a fan. My love for math and numbers died.
I'd managed to avoid math, numbers and graphs pretty well after that. As a kid, I took the needed classes and I did OK, but they never had any real joy for me. Then, as an adult, I chose careers that let me avoid math and numbers almost entirely.
That arrangement was working quite well for me. So, imagine my surprise when I found out parenting nowadays is very numbers-focused.
When I was expecting my first child, I did the research. I read the parenting books. I went to the classes. I mentally prepared myself for the sleepless nights, the diapers and the crying (both my baby's and my own).
But I had not prepared myself for the numbers. I had no idea there would be so many calculations and measurements required to simply raise a baby. I had naively assumed that this was more of the pediatrician's job.
I thought my job was to feed my baby, wash her, clothe her, keep her safe, play with her, love her and take to her to the doctor when she was sick or for her well-baby checkups. I assumed these checkups were when the measurements, graphs and charts would come into play and I was OK with that.
What I was not OK with was being expected to graph and chart everything all the time — and to judge my success and my baby's success based off these numbers.
My baby was premature and on the tiny side, so I understood and appreciated the need to more closely monitor her food intake and weight gain. I had no problem with that.
I also didn't mind the handy baby app we downloaded that let us keep track of our daughter's dirty diapers and her sleep patterns. Apps like these offer today's parents a lot of useful information that can help us take better care of our kids.
But having access to this information all day, every day, can also have a downside.
When you have all the statistics at your fingertips — the millilitres of formula your baby drank that day, the ounces of weight she gained that week, the exact number of minutes she slept last month — it can be easy to become overly focused on the numbers.
With all of this information at your disposal, you can get into a comparison mindset where you over analyze the statistics and the reasons behind them. You can lose yourself in comparing yesterday to today, this week to last week — and worst of all — comparing your kid to other kids.
The statistics can start to feel like more than just statistics. They feel like measurements of your success as a parent and, by default, your kid's success as a kid.
But your kid is more than their measurements, the ounces they drank, the weight they gained or the percentage they are on this growth chart or that one.
Your kid is more than their numbers, and your job is about more than the numbers, too. Track the numbers if you want, but make sure they don't distract you from the bigger picture. As parents, it is our job to do our best to keep our children healthy and safe. It is not our job to make them drink the most, eat the most, weigh the most, grow the most, etc.
Parenting is not a competition. It is not a race. So stop, slow down and focus on what's truly important. Your baby won't be a baby for long.
It will all be over in a minute.
Ashley Strehle Hartman is a freelance writer and author. She and her husband have one daughter. Learn more about Hartman's work and books at ashleystrehlehartman.com.
---