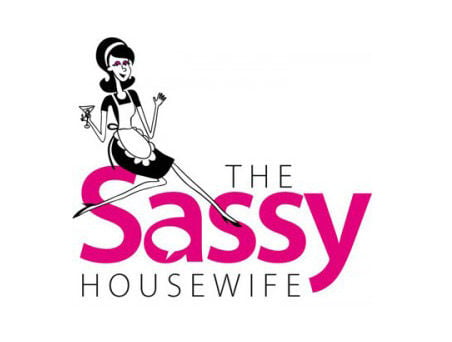 The Sassy Housewife is a weekly advice column from Momaha.com. We will cover adventures in parenting, relationships and entertaining.
I'm a full-time working mom to three kids. A couple of months ago, I joined a mom group that meets at a member's house for playtime every weekend. I can't always make it to every one of them, however, the ones I have made it to have been fun. It's nice to meet other moms and let my kids play.
Last weekend was my turn to host the play date. It was really stressful to prepare for – since my husband and I work full time and spend most of our free time caring for our children, who are 7, 5 and 3. Since I just barely got my house in order, I went ahead and bought pre-made snacks for the kids (I kept them nut-free). 
When the ladies arrived, a handful of them refused the snack. One mom commented that "we usually provide homemade snack options." It made me feel rotten and a little bit like a bad mom because I didn't have the time to prepare a homemade option.
I know it's stupid to feel this way – my husband has reiterated this over and over to me. I'm not a bad mom; in fact, I'm an awesome mom. But these ladies made my question the fact that I choose to work full time and can't devote more time to being that Pinterest-perfect mom. In fact, it's made me question whether or not I want to continue with the group.
I just want women out there to know it's not OK to shame other moms. We're all doing the best we can.
You go girl. Thank you for this letter. I agree with you a million times over. Moms: We HAVE to stop shaming each other.
For just one minute, step into the shoes of the mom you are about to judge. Maybe she's been sick or maybe her kids have been sick. Perhaps she's a full-time working mom and doesn't have time to make homemade goodies. Perhaps money is tight. Maybe...just maybe she's having a hard day.
Instead of shaming and making mom feel worse, why not send an uplifting message? Maybe lend a helping hand? Perhaps pick up that item she dropped when she's already trying to juggle a baby in her arms and a cart full of stuff. How about a little hug and a kind word? "You're doing great, mama. Hang in there."
I will never forget one Sunday evening at church when my son was completely misbehaving. We were about a minute away from just giving up and leaving, when an older gentleman came up to us and said how beautiful of a family we had – and told us how good of a job we were doing. We ended up staying that entire Mass because those simple, kind words boosted my spirit.
So before you act, moms, think. Your actions could lift rather than deflate a struggling mom's spirits. Wouldn't that be so much better?
P.S. I wouldn't quit the group. In fact, I would keep going and continue to be your awesome self. Don't let them win.
Be the first to know
Get local news delivered to your inbox!