Ever since I was a child, time management has never been my goal. I've always wanted to conquer time through organization, efficiency and multitasking.
So naturally, the universe decided to give me a child who has been shattering my well-laid plans and disrupting my "just so" life since the very moment she arrived.
My first child, a daughter, was due on May 9, 2020.
She decided she had other plans.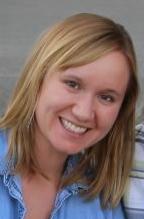 I'd had a great pregnancy. I combated the little morning sickness I had with only ginger ale and saltines. The migraines I'd had before pregnancy were gone and even more blissfully, the hip pain I'd been dealing with for five years — even after a surgery to repair the joint — disappeared while I was pregnant.
I felt good until my husband and I were about halfway through our daily walk on April 7, 2020.
"I feel weird," I told my husband as I made him stop walking so I could lean on him while I rubbed my lower back and hips. I remember saying that I'd had it good so far, but if this was what my third trimester was going to be like, I wasn't looking forward to it.
Turns out, I didn't need to worry about it.
Later that night, I gave birth to our daughter — 15 minutes after I'd arrived at the hospital.
This happened for two reasons: because my daughter does not stick to my plans and because I hadn't realized I was in labor.
Being the type-A person I am, my husband and I had attended all the new parent classes at our local hospital. We'd done the labor and delivery classes, the advanced breathing classes, the breastfeeding classes and the CPR classes. I'd also read the books. I'd filled our copy of "What to Expect When You're Expecting" with highlights, underlining and Post-It notes.
I'd done the research, but my labor wasn't matching what I'd read about. I had pain in my hips, but I'd had pain in my hips on and off for five years. The intensity of the pain was pretty bad, but again, it wasn't anything I hadn't experienced before. Ditto for the back pain, which I'd often had in combination with the hip pain.
The pain wasn't becoming more intense or regular like I heard contractions would. The pain just came and went in waves while I ate sugar cookies and attempted, unsuccessfully, to watch "Avengers: Age of Ultron" on Netflix because I had to keep getting up and walking around. I took more warm showers than I could count to deal with the pain. But again, it wasn't something I hadn't dealt with before and it was five weeks before my due date.
Still, I'm a responsible parent-to-be, so I called my OB-GYN's on-call doctor line around midnight when the pain wasn't getting better. The doctor who answered wasn't mine. She asked if I was a first-time mom and essentially told me to try to go to bed or go to the hospital "If I felt I needed to."
I got the message; I'd essentially been diagnosed a chill pill.
I spent the next three hours trying to go to bed, being uncomfortable in bed and then pacing around my house until about 3:30 a.m. when I demanded my husband take me to the hospital, like now, please.
I'd already packed the hospital bag. Because of course I'd already packed the hospital bag.
When we got to the hospital, it was nearly abandoned since this was the early days of COVID-19 when most people were still avoiding hospitals. Stupidly, my husband and I had parked in the garage instead of dropping me off at the door and as I made the long trek into the building, it became very clear to me that this was not just hip pain.
We did the required COVID-19 screening at the entrance, made the even longer trek to the elevators that led to the labor and delivery floor, and I got checked into my room. I'd put on the hospital gown but was unable to tie it closed before I laid down on the bed and announced the baby was coming NOW.
Though the labor and delivery nurses initially thought I was mistaken (after all, I'd just checked in), they quickly called for the on-call doctor who was sleeping downstairs. Less than five minutes later, he essentially just caught my daughter after she arrived after only one push.
Throughout her eight days in the NICU, the doctors ran all of the applicable tests on her and me. They could find no reason why she had arrived early. Neither one of us had an infection. I'd had no complications. All of my prenatal visits had been normal. There had been no warning.
Over and over, medical professionals told my husband and me the very unscientific reasoning was that our daughter had "just decided" she was ready to be born, so she made it happen.
She's still making everything happen. On her own terms. On her own time. All of the time.
And though the finicky, particular part of me always initially bristles at the interruptions of my well-thought-out plans, another part of me realizes this is exactly what I need. She is exactly what I need.
No, I don't need to be efficient right now. No, I don't need to multitask. No, I don't need to fold the laundry while she plays in front of me in her infant seat. Instead, I need to put the laundry down. I need to put the list down. I need to put my plans down, get down on the floor with her and just giggle.
Because I can't think of a better use of time than that.
Ashley Strehle Hartman is a freelance writer and author who has worked in journalism, public relations and advertising. She and her husband have one daughter.