My son, Declan, moved into his own room a little  a year ago and since then he has slowly amassed a sea of stuff.
Legos, books, papers, markers and Matchbox cars litter the floor and are tangled in a questionable pile of either dirty or clean clothes. It's maddening. Compounding my frustration is his complete happiness with his nest and an unwillingness to do anything about it.
As a mother of two young children, I am constantly wading through "stuff." Paper stuff, school stuff, art project stuff and general kid stuff strewn over every blank surface of my house. I'm not a compulsively neat person; I'm known to have my own piles of things laying around. So I can't help but feel culpable for my children taking their cue from how I manage — or rather mismanage — my own "stuff."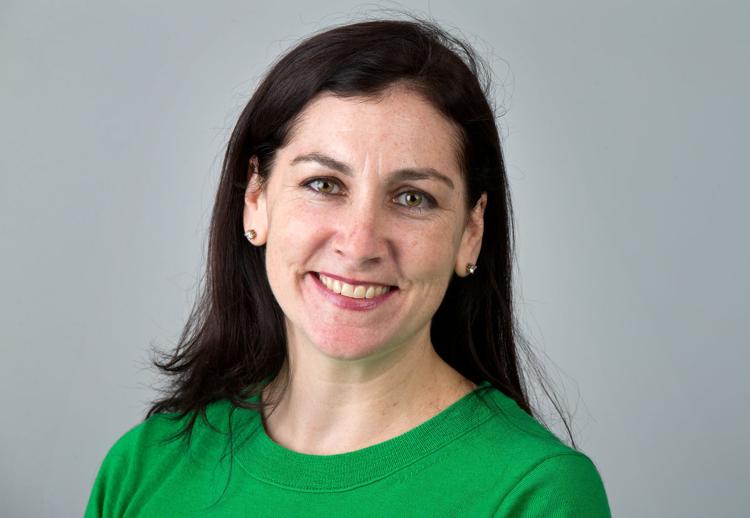 Recently, I watched the latest organizational series on Netflix called "The Home Edit." Unlike their previous hit-making tidier, Marie Kondo, these ladies are less about purging and more about making your mess look pretty.
After seeing the results of their rainbow-themed clear acrylic-contained sorting, the first thing I thought was, "I could never live up to these Instagram-photogenic creations." It would take one trip home from the grocery store for my refrigerator to go from a soothing living mood board to the cluttered lived-in state that it is currently.
But my fridge isn't the problem. I can close the door on the refrigerator and forget all about it. It's when I turn around and see the kitchen table and the countertops that I'm met with an organizational chaos I can't shut out of sight.
And in the case of Declan's lair, sure I can keep his door closed, but I know what lurks behind it — a yawning hellmouth of boy clutter. I once dared cross its threshold and immediately stepped on a rogue checker piece that imbedded itself into the soft underpart of my foot. If it was ever a mystery as to how game pieces get lost — making it impossible to play Clue without substituting the lead pipe with a grey Lego — I think I have successfully figured out the answer, Sherlock Holmes style.
The thing is, Declan is really proud of how his room looks. He claims it's a reflection of his creativity. So where do I draw the line on what he envisions his space to look like and what I require it to be so it's not a triggering event any time I pay him a visit?
I'm not a complete autocrat, but I do tend to air on the side of "my house, my rules" as a practicing philosophy. So Declan and I are working on a compromise. He can keep his room true to his freewheeling ideals as long as clean clothes get put away and there is at least one hazard-free passage from the door.
Hey, but I hear teenage boys are really tidy. Do I have that right? Or is it college kids? Maybe it was 20-somethings? So you know...only a decade or more years to finally be able to safely walk barefoot in my son's room again.
Molly Cavanaugh of Channel 94.1 FM's Big Party Show in Omaha is a mom to two children living in Chicago. She writes twice a month for Momaha.com.
Omaha World-Herald: Momaha
Receive advertised offers, event promotions and discounts for you and your family. Created with parents in mind!