As moms, sometimes it feels like we're constantly putting out fires, managing tantrums or dealing with extreme mood swings. Between the crankiness, the whining,and the demands, it feels like everyone is always in a bad mood. Except you.
Moms always have to be on, right?
But what happens when mommy is in a bad mood? Let's face it; sometimes we wake up on the wrong side of the bed, and all we want to do is whine, complain and throw ourselves on the floor when something doesn't go our way. But we can't. We must fake the mom smile and make everyone around us feel great — even though all we want to do is cry, yell or go back to bed.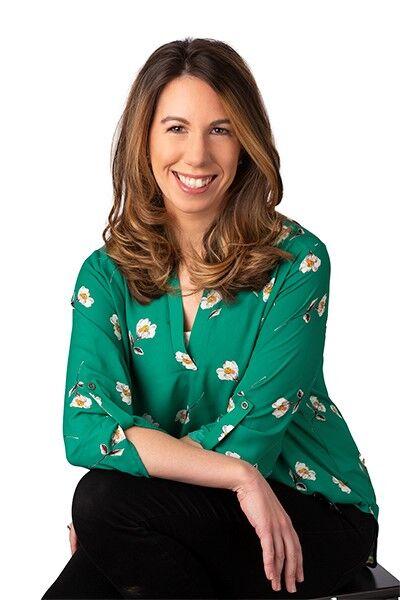 I'm going to be honest; I have struggled lately with my kids. While I hate to admit it, there have been times recently where I wanted to take a break from this whole mom gig and not be around them for a few hours. This broke my heart and led to some pretty bad mood swings on my part.
So what's a mom to do when she needs to step away from her mom duties in order to recharge her spirit and regain her sanity? Here are some of my favorite quick mommy mood makeovers.
• Move. Whether it's 90 degrees or freezing cold, get out of the house and move around outside. Getting vitamin C and doing something for you will snap your bad attitude in just a few minutes. Plus, you'll feel so much better when you return. Take it to another level by blasting your favorite music and completely tuning out.
• Get in water. Take a hot shower. Take a cold shower. Take a bath. Immerse yourself in water. Use the expensive soap scrub and the good-smelling lotion. Breathe it in and enjoy the peacefulness, even if it only lasts a few moments.
• Do nothing. I'm the type of mom who really struggles with this. The kids zone out watching their shows and my husband enjoys his football games on the weekend, but I realize I never, EVER sit down on the weekends to mindlessly watch TV while my kids are awake. I recently did this for myself and it. was. amazing. Pour yourself a cup of tea or a glass of wine and go veg out to BRAVO, HGTV, Netflix or whatever floats your boat.
• Sleep. Being a mom is exhausting, and we can only do so much. While my kids no longer nap, they still have quiet time in their rooms. I take full advantage of this and try to take at least a 20-minute nap. Anything that gives me more energy for the rest of the day!
• Music. Turn up and tune out. My husband and I switch bath duty every night. Whoever doesn't do bath does the dishes. I love this time because I rock out to Taylor Swift (if you haven't downloaded her last two albums, please do so) and dance around my kitchen as I unload and load the dishwasher, and it is marvelous.
I'm realizing wanting time away from my kids doesn't make me a bad mom. And wanting time to myself doesn't mean anything is wrong with me. We all go through different seasons of motherhood and, depending on the ages of our kids, some seasons are harder than others. There are going to be times when we need more breaks for our own sanity. The more we talk about this out loud — that motherhood is not always rainbows and butterflies — the more mental health will be normalized.
Think about all the little things in life that make YOU happy (besides your kids). It could be getting a latte from Starbucks with all works, catching up with an old friend, enjoying a glass of wine in silence or dancing. Whatever it is, take a 20-minute break for yourself and do it. Your kids probably won't notice and your mommy reset will be exactly what you need to power you through the rest of the day — or at least the next hour.
Stephanie Sullivan is a full-time working mom raising two kiddos in Omaha. She's originally from New Jersey and loves exploring everything the city of Omaha has to offer. She and her husband, Dan, have been married for nine years. She is excited to connect with local moms and share her personal stories of the emotional ups and downs of parenthood.