I've started and stopped writing this blog at least five times. I've typed and deleted hundreds of words. I've tried to write amusing things, trivial things, cute things.
But they didn't seem right and I couldn't finish them. Because I'm so tired, you guys.
I'm the kind of tired sleep doesn't fix. I'm exhausted — physically, emotionally, mentally...all of it. I'm always about five minutes or one more piece of bad new away from falling down on the ground wherever I am, curling into the fetal position and crying.
Because this — right here and now — is hard.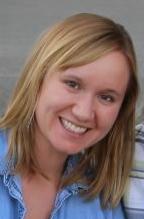 I knew parenting would be hard, but I was prepared for it. I was expecting the long nights, the diapers and the crying – both my daughter's and mine. I'd read the books. I'd done the research. I'd purchased all the necessary equipment. I was ready as any new parent can be.
But I wasn't ready to become a parent in a pandemic. That wasn't part of the deal; I hadn't signed up for that part. None of us had.
Parenting is hard any day, in any time, but this is next level hard.
These are uncharted waters. Our parents and grandparents cannot guide us through this because they did not go through this. They had their own struggles and hardships, but they did not have a pandemic on this scale to contend with. This is new.
And it's a new kind of hard.
We're having to ask ourselves questions few parents have had to ask:
• Should we send our kids to school knowing there is a risk of them getting the virus? Or do we keep them home, potentially harming their mental and emotional health?
• Do we send our kids to daycare even though we're worried about them getting the virus there? Or do we quit the job we need so we can take care of them?
• Do we let our kids interact with extended family, knowing it puts everyone involved at risk?
We're having to the weigh the risks and rewards of situations that shouldn't even be up for debate. We're having to make choices no one should have to make. We're having to make sacrifices no one should have to make to protect ourselves, our families and our kids.
And it's hard. It's so hard.
So if you find yourself struggling right now, please know that you are not alone. So many of us are having a hard time. So many of us are tired.
Ashley Strehle Hartman is a freelance writer and author who has worked in journalism, public relations and advertising. She and her husband have one daughter.