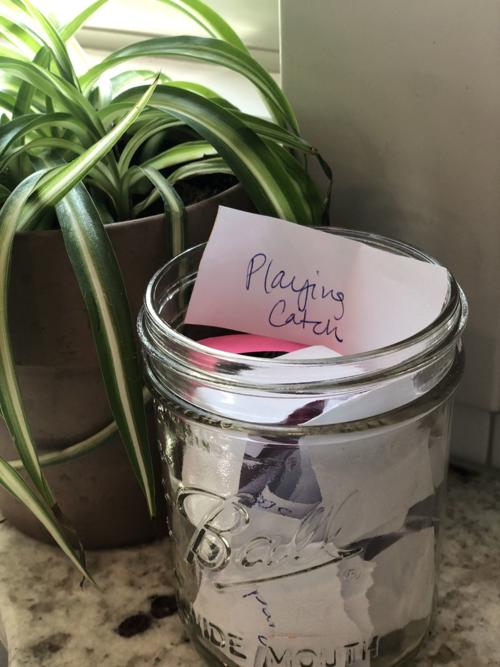 "What happens if summer is different too?"
This question has been right at the edge of nearly every conversation I've had with friends over the last few weeks, but we don't want to speak it into the universe. It almost seems too perilous to ask things like "What if we can't go to the pool?" "What if baseball is postponed indefinitely?" "What happens if the kids can't attend the summer camps they've been looking forward to?"
I feel like I've been holding it all together pretty well so far, but I have to tell you the very thought of our family missing out on these beloved summer traditions brings me to tears. Not only that, but over the last six weeks I feel like I've used up every bit of mom fun in the tank. I'm not so sure our three elementary school kids will be content with three months of my half-baked craft ideas.
While there's no guidance at this point about social distancing over the summer months, most people agree things won't be back to "normal" right away. So for this mom, it means I need to start getting my head around a different type of summer fun, and I'm asking my kids to help think of ideas.
Last week, our two oldest pulled me aside to show me the $8 Slip 'N Slide they had researched online. While we had to have a conversation about asking permission before online "window" shopping, it did inspire a helpful start to create a list of summer activities we could do from home. Together with their youngest sister, they came up with these ideas:
— Create an outdoor obstacle course
— Go on a family bike ride
— Make water balloons and run through the sprinkler
— Do some family karaoke and have a dance party
— Participate in a corn hole tournament
The list-making continued until they had about 50 different, unique ideas that could be done from home. Truly their imagination was much bigger than mine.
We cut up each of the activities and put them in a jar to select from over the coming months. This activity also gave my husband and me an opportunity to tell the kids that summer might not include everything it did in past years. We explained that we don't yet know what the restrictions might be in order to continue to keep everyone healthy.
Fortunately, the kids took this all in stride and their buy-in on what summer fun might include took a lot of the pressure off my shoulders. I'm still feeling a bit disappointed — and I'm sure they will, too, from time to time — but now we have a jar of fun to help spark inspiration for whatever the coming months might bring.
Jessica Janssen Wolford is a mom and stepmom raising three kiddos with her husband, Eric, in Elkhorn. You can read more about her experiences on her blog, "A Step in the Right Direction." You can also follow her on Instragram at @jessicaljanssenwolford.
Omaha World-Herald: Momaha
Receive advertised offers, event promotions and discounts for you and your family. Created with parents in mind!