I knew having a high schooler for the first time this year would mean more driving for me compared to the crazy middle school taxi driver I had been.
My new ninth grader, Stella, has had multiple sports practices, league nights, weight training and more just this summer. I wasn't mentally ready for the back and forth, 20-minute drive every day — let alone what's going to happen when school starts and two of her brothers join her. Then I'll have one morning drop off, but multiple afternoon and evening pickups. Every day.
I love my time in the car with all my kids. They seem to open up more while we're driving, especially if it's just me and another kid. But I also work full time and can't spend my life in the car just running my kids around.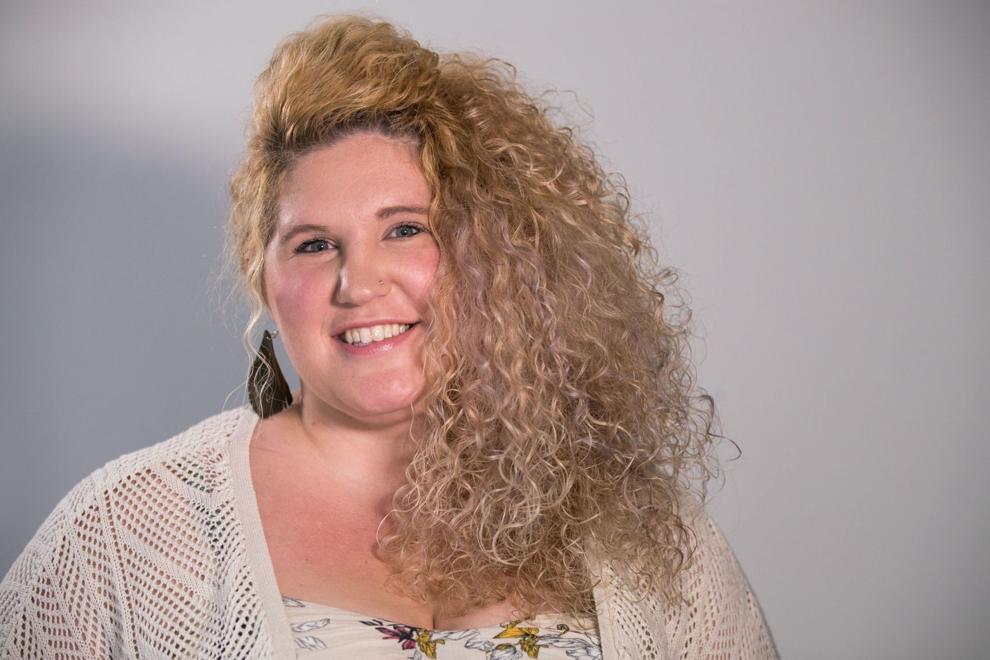 So my husband and I decided to take advantage of Nebraska's foresight in this arena and get our 14-year-old a student license. Students who are 14 years of age and attend school in a city of 5,000 or less are eligible for this special license once they complete the required written tests, driving hours and practical driving test.
Stella, who was terrified at first, was resistant to the idea. But the longer the summer dragged on, and the more inconvenient her schedule became for everyone, she gradually warmed up to the idea.
After hours of practice tests online, several encouraging speeches from me and Zach, and one failed initial try, she finally passed her permit test and can now legally drive with an adult 21 years or older. We were thrilled for her!
As soon as we got home, her dad took her out driving so she could get a feel for the road. They didn't even leave the neighborhood, and he managed to not yell at her the entire test drive. But when she got back home, she burst into tears and swore off driving for the rest of her life. I took her out later in the day, hoping my well-practiced patience could nudge her towards a more excited perspective. She ended our session in tears as well.
She's careful by nature, and resistant to change. But the real problem wasn't in our 14-year-old having a healthy fear of a dangerous new skill. The problem was me and Zach. We'd never taught anyone to drive before. We threw out helpful tidbits as they came up, which usually meant too late or right after a little scare. We talked her through big concepts using words we were familiar with, but that she'd never heard before. We haven't even made it to the real roads yet, and I'm starting to believe we're a long way from there. Especially since she refuses to drive more than 15 miles per hour.
In some ways, I'm proud of her for just trying, and appreciative of her careful approach. I feel so much better about prodding her to take more, safe risks, rather than having to pull her back from the edge of constant disaster. But in other ways, I've started to worry she'll never be ready to take her driving test, and I'll still be running her around town after I've retired.
I've sought the help of some veteran parent teachers and they've helped ease all our nerves by giving great, practical advice. Things like sitting on our hands while she's driving so we don't reach out and grab the steering wheel in a moment of premature panic. Or having her drive in all weather conditions and times of day — to get used to the different circumstances she'll regularly have to face.
But my favorite advice was an obvious one — be a good example. It might seem too simple, but it was something I needed to hear. Now when she's in the car with me I don't just watch how I drive or what I say, but I talk through all that's happening with her — what I'm doing and what the other cars around us are doing and why. If someone cuts me off, it's a good opportunity to talk about awareness and space between our car and the next. When I turn, I talk her through the process, including when to put the blinker on, when to press the brakes and when to accelerate. I'm even tempted to pull out my old parallel parking skills just to make sure she has a mental grasp on it before we try anything in real life.
Driving lessons start long before kids are behind the wheel. And as Stella, Zach and I bump along through this process, we are all getting better at our own parts in it.
She's getting more comfortable at her own, slow speed. And Zach and I are getting better at being her instructors. Eventually, even if it's longer than we want it to be, she'll get the hang of it and find her confidence behind the wheel, which is a good thing since we still have four more kiddos to teach.
And I already know none of the rest of the kids will be even a little bit as careful and cautious.
Rachel Higginson is a married mom to five kids. She is a New York Times and USA Today bestselling author who has received a Utopia Award for Best Contemporary Romance and Penned Con Award for Best Novella Series. She lives in Omaha.