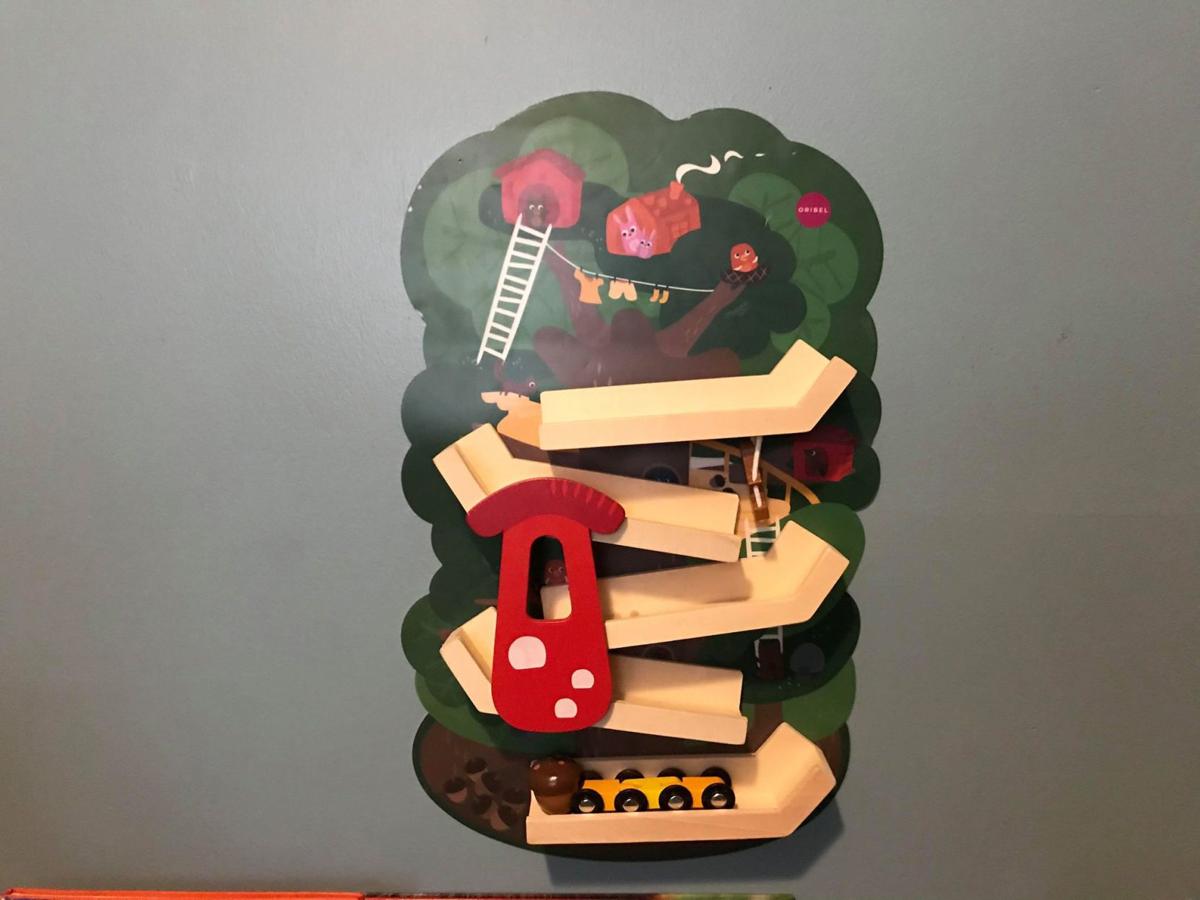 The Momaha Magazine is always trying new products — and we want to share what we've discovered with you, our readers.
So if you're looking for the perfect gift, check out our ideas.
---
1. Slimygloop Slimysand. Kids (and adults) will have a blast playing with Slimygloop Slimysand from Horizon Group USA. The goop packs and shapes like sand, but also stretches like slime. Add rollers, stamps and molds to inspire even more creative play. Comes in blue, purple, white and pink and stores easily in an airtight bucket or a resealable bag. $7.99, Amazon.com.
2. Kuhn Rikon organizer set. Did you find yourself hunting for utensils over the holidays? The Kuhn Rikon six-piece wave drawer organizer set will end those days forever. Our reviewer especially loved the cutlery tray with grooves for knives. Organizers can be put together any way you like and are easy to clean in the dishwasher. $45, kuhnrikonshop.com.
3. Oribel VertiPlay Wall Toy. Sam, our 6-year-old tester, gave a thumbs-up to the space-saving Oribel VertiPlay Wall Toy. "This is very neat," he said as he sent a wooden caterpillar on wheels zigzagging down wooden ramps against a tree-trunk background. While designed for a toddler, Sam turned the wall-mounted Tree Top Adventure into a counting game with each repetition. More Sam's speed: the Marble Run School Set for STEM lovers. $9.90 to $175. Amazon.com.
4. Pre-paid debit cards for kids. Kids always seem to need money for something. Prepaid debit cards from FamZoo provides finances but control spending, too. Pay allowances, track chores and designate stores where cards can be used; see every transaction, too, with the app. Monthly fees may apply. 
5. Wolf and Grizzly campfire cooking set. If you're planning a summer camping trip, check out the Wolf and Grizzly campfire cooking set with grill, stand and fire starter. Light weight, quality construction; easy setup. Allows campers to leave no trace. $179, wolfandgrizzly.com.
This article originally appeared in the February 2020 issue of the Momaha Magazine.