Standing in the middle of piles and piles of laundry this summer that weren't getting done because of how busy our schedule was, I had an epiphany.
"These aren't my clothes. I don't have to wash them. Or dry them. Or fold them and put them away."
With five kids between the ages of 4 and 14, I have spent a large portion of my adult life washing and folding other people's clothes. Laundry isn't a task I enjoy on a good, low-key day, but in the middle of hectic kid schedules and work deadlines, I don't just hate it. I don't have time for it.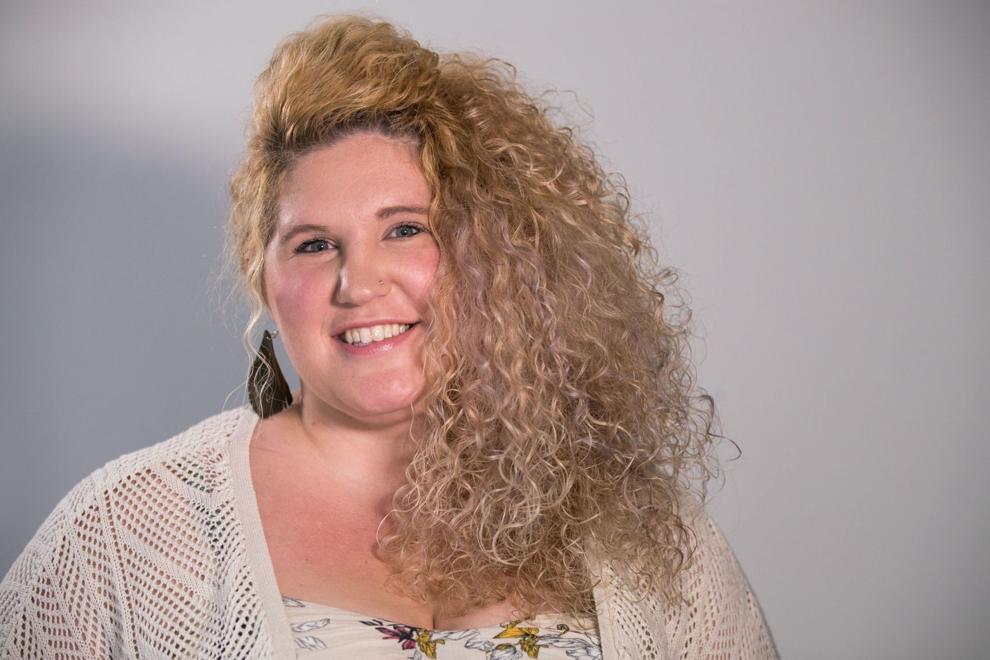 So I left the laundry room, called a family meeting around our kitchen table and empowered my children to take ownership of their wardrobe.
My parenting philosophy in general is that kids need more responsibility — not less. These precious babes of ours will be adults a lot longer than they'll be kids in the safety of our homes. It's our job as parents to prepare them for the real world. I want my children to leave my house knowing how to cook, clean, pay bills and do taxes. I want their education to be fully complete. They might go to college to learn their vocation, but in my house, they'll learn all the other necessary skills to succeed as grownups.
It's why we have a chore chart that isn't attached to an allowance. I tell them all the time that it takes seven people to make this house messy and it takes seven people to get it clean again. They've been learning the precision of vacuuming, the meticulousness of scrubbing toilets and the necessary but dreaded task of wiping down baseboards and blinds for a while now. But laundry had somehow slipped under the radar.
My girls are 14 and 12, and I stepped away from their laundry altogether. They are fully capable of bringing it upstairs when their baskets are full, washing, drying, folding and putting it all away. They've grumbled some about the added responsibility, but I've actually gained hours and hours of life back now that I don't have to do their laundry.
I put my three boys in charge of theirs as well. I haven't asked them to wash it yet because they're still pretty young, but they are now in charge of putting it all away. I'm setting my persnickety organized drawer obsession aside for now in favor of one less chore for myself.
Once we got the laundry going, I didn't stop there. I gave each of the girls a night of the week to cook supper. They're in charge of finding the recipe they want to cook, making it a complete meal and sending me the grocery list of items they need. To our surprise, they didn't start easy with spaghetti or frozen pizza. We've had homemade Alfredo sauce, shrimp tacos and from-scratch orange chicken. Everything has turned out amazing. And with every successful meal served, they gain more confidence in the kitchen.
The boys, too, are taking more responsibilities with making their own lunches, picking up dog poop in the backyard without their sisters' help and this week I'll be teaching them how to clean out a refrigerator from top to bottom.
The oldest three also learned to mow the yard when their grandma sprained her ankle this summer. And now they've offered their mowing services to anyone willing to pay them $20.
None of my kids love doing chores. They complain, drag their feet and sometimes try to weasel out of their tasks completely. But I know how good hard work is for them. It's, at the very least, so much better than sitting on technology for hours at a time.
The hardest part is letting go of my meticulous standards so they can try, fail, try again and eventually learn how to do everything well. They might not thank me one day for all the responsibilities they had as children, but one day I hope their capable adult lives speak for themselves.
Rachel Higginson is a married mom to five kids. She is a New York Times and USA Today bestselling author who has received a Utopia Award for Best Contemporary Romance and Penned Con Award for Best Novella Series. She lives in Omaha.