During a typical week at my house, we'll get delivery one night. It's usually Friday and it's always pizza. It's practically the only thing we all can agree on.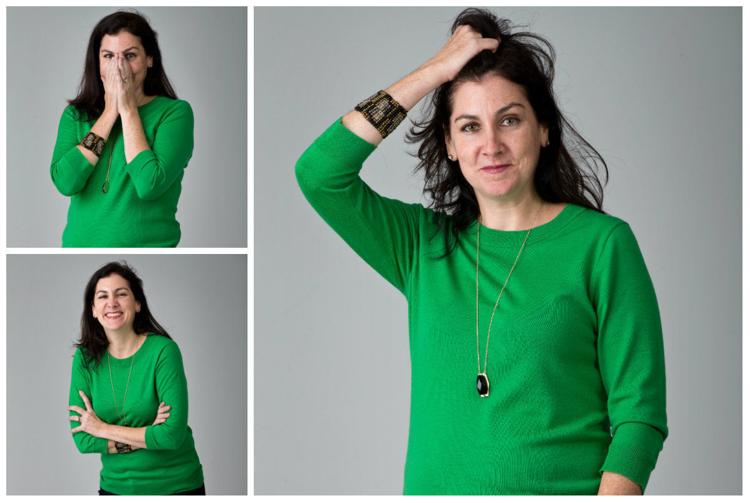 I write "practically" because while we may agree on pizza, there is always an involved conversation on where the pizza is ordered from, because even an easy dinner isn't easy when it comes to my 10-year-old son, Declan, and my 8-year-old daughter, Mara.
But we've been ordering out for dinner a lot lately.
I could tell you the uptick of me dialing for dinner is entirely altruistic; that it's solely for the purpose of supporting all the local restaurants that may be feeling the financial pinch of people shying away from indoor restaurant dining during a pandemic. (Yes, when we do get delivery, we go with our neighborhood eateries.) But it isn't exclusively supporting local that has me ringing them up two or three nights a week to place an order.
Frankly, I am burned out on cooking for my children. I love them, but when it comes to mealtime, they are the WORST.
I don't know if they were James Beard Foundation board members in a past life, but these kids are my harshest culinary critics. Whether it's which restaurant we order pizza from or which box of macaroni and cheese is made, Declan and Mara are at cross purposes. However, one singularly uniting moment for them comes when I try and get creative in the kitchen. It's sort of an enemy-of-my-enemy-is-my-friend kind of thing.
I think every home cook gets to that point of being bored with the usual recipes and becomes desperate to try something new in the meal lineup. But now my attempts to switch things up are getting panned by the younger members of the household. The latest example occurred about two weeks ago.
Before the recent stretch of warm weather, I was embracing my fall feelings by making seasonal dishes featuring seasonal ingredients. Namely, mushrooms. One night I whipped up one of my husband's favorites — chicken marsala. A few days later, I whipped up one of my favorites — Aunt Cathleen's beef stroganoff. Both dishes were delicious, if I do say so myself. But don't just take my word for it; Peter was also giving me glowing reviews. Then there was the children's take. Full plates were returned to the kitchen with notes for the chef that can be summarized in two withering words "Not. Good."
Apparently, I'm a maniacal dinner dictator, since I won't allow hot dogs, chicken nuggets and quesadillas every night of the week. The only common ground we have as a family is Taco Tuesday, but that's only one night! What about the other six? There's only so much pushback a mom can take, so I'm taking a break.
So I'm hanging up my apron a few nights a week and giving the local economy a little boost. Life is too short and the nightly dinner stand-offs are too long. I'm not throwing in the kitchen towel, but for all of our sakes, I'm taking a break from the match.
Molly Cavanaugh of Channel 94.1 FM's Big Party Show in Omaha is a mom to two children living in Chicago. She writes twice a month for Momaha.com.
Omaha World-Herald: Momaha
Receive advertised offers, event promotions and discounts for you and your family. Created with parents in mind!