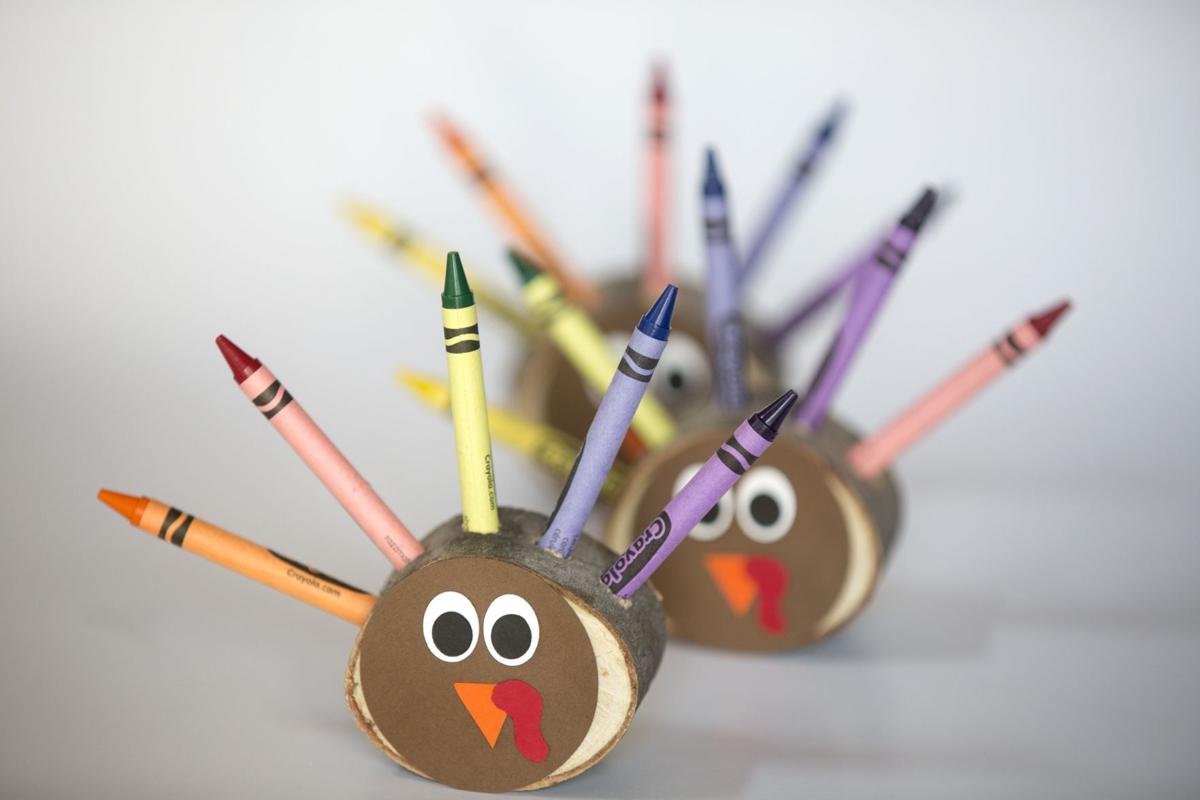 These turkey crayon holders are sure to be a hit with the kids at your Thanksgiving table — even if you're just having a small celebration at home with immediate family. You'll need a power tool, but don't let that scare you. Total time from start to finish for us was less than 30 minutes.
• 2½-3 inch-diameter branch
• Drill and 3/8-inch drill bit
• Craft paper: brown, black, white, red and orange
1. Find a branch that is about 2½ to 3 inches in diameter.
2. Use the saw to cut 2-inch slices. Secure the slices in a vice and drill five holes using a 3/8-inch bit. To help evenly space the five holes, drill the center hole first and work outward. Before drilling, see if the slices have a natural flat side; if so use it as your base.
3. Cut a 2-inch circle from brown craft paper. Secure to the slice of wood with glue dots.
4. Cut eyes from the white and black craft paper. Secure to the brown paper with glue dots.
5. Cut a beak from orange craft paper and a wattle from red craft paper. Secure each in place with glue dots.
6. Place crayons in the drilled holes to create the turkey's fan. Set at each child's place setting with a coloring sheet to keep little hands busy until it's time to eat.
Expand the fun: Make a few extra crayon holders and lay down a paper runner so everyone can have a chance to doodle.
Omaha World-Herald: Momaha
Receive advertised offers, event promotions and discounts for you and your family. Created with parents in mind!