The call came around 9:30 a.m. on a Wednesday. I knew the number, so I answered with a mixture of nerves and excitement. 
First, the good news. According to the noninvasive prenatal test results, my baby was healthy. I let out a huge sigh of relief, but felt a lot of anticipation for what would come next.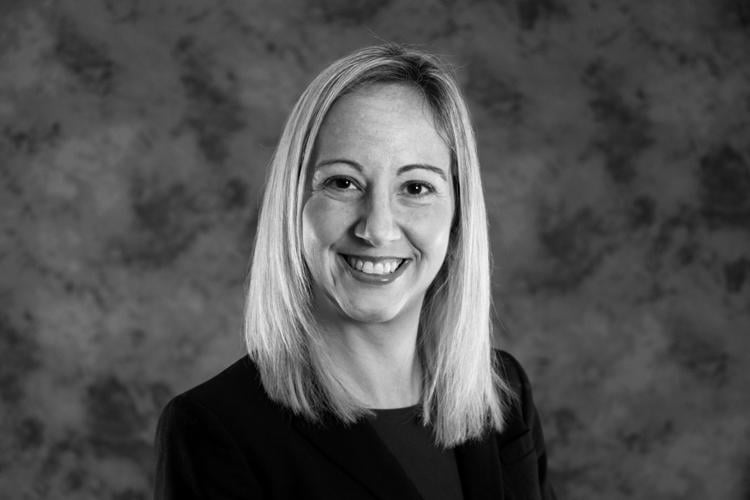 "Would you like to know the gender?" the nurse asked.
"According to the test, your baby's gender is male!" she exclaimed.
I paused and took in the news. For some reason, I had expected her to say "boy or girl" so my brain needed to register what "male" actually meant.
"Oh yay!" I shouted, trying my best to sound extra excited. "I have another little boy at home, so this is just so amazing!"
After a few more pleasantries, I hung up the phone, called my husband and my mother and shamefully shed a couple of tears.
I knew I should feel blessed and happy about this news. We weren't even sure about having another baby, and I had been feeling so lucky for this chance to do it all over again. I hadn't stopped smiling for weeks.
Yet, once the boy news was out in the universe, everything just came crashing down.
Gone were my dreams of raising a strong, empowered little girl and dressing her in adorable pink clothes with over-sized, precious baby bows. I wouldn't get to bestow my original Babysitter's Club books or buy her way too many Barbies.
As much as I love my 18-month-old son, Austin, and treasure playing a special role in my 10-year-old stepdaughter's life, there was so much I wanted to teach my very own baby girl about how she could conquer the world!
Then I thought about everyone struggling to conceive and all of the heroic parents raising special needs children with extraordinary amounts of love and patience.
And that's when I really started to be ashamed of myself.
I wish I could say the feelings just went away after thinking of others around me with way bigger issues, but I'm human. It took a few days for me to accept my "boy mom" status and remember what an amazing gift was coming my way. I spoke to many boy moms and most of them said as much as they love their little boys, they do have their "wish I had a little girl" moments every now and then. I know I will have those moments, too.
I've always dreamed of a baby girl, so when I found out Austin would be a boy two years ago, I came up with a fun tradition called "Bow Tie Friday," which allows mommy to have some fun with those boy outfits. Every Friday without fail (even through quarantine) I dress Austin in a bow tie and a cute outfit to match. His baby brother will probably come home from the hospital in some variation of his "Bow Tie Friday" outfits. I know this is the beginning of so many traditions that I'll share with my boys, and I plan on continuing to put my own special twist on being a boy mom.
Luckily, my stepdaughter will always be that extra kick of "girl spice" that I need in my life. I'm very grateful to play a supporting role in her world and have truly enjoyed indulging in "girl moments" with her, my husband, her mother and stepfather.
The song "Butterfly Kisses" is iconic to me, and made me dream of my father-daughter dance at my wedding. Now, I'll get the truly magical experience of watching my husband dance with his daughter on her wedding day, too! I will watch with pride and love with her brothers by my side, and it will be perfection.
What more could a boy mom want?
Jamie Wiechman is a mother and stepmother of two children living in Omaha with her husband, Seth. She's also the proud mom-to-be of a precious little boy and works in marketing in the financial industry.
Be the first to know
Get local news delivered to your inbox!