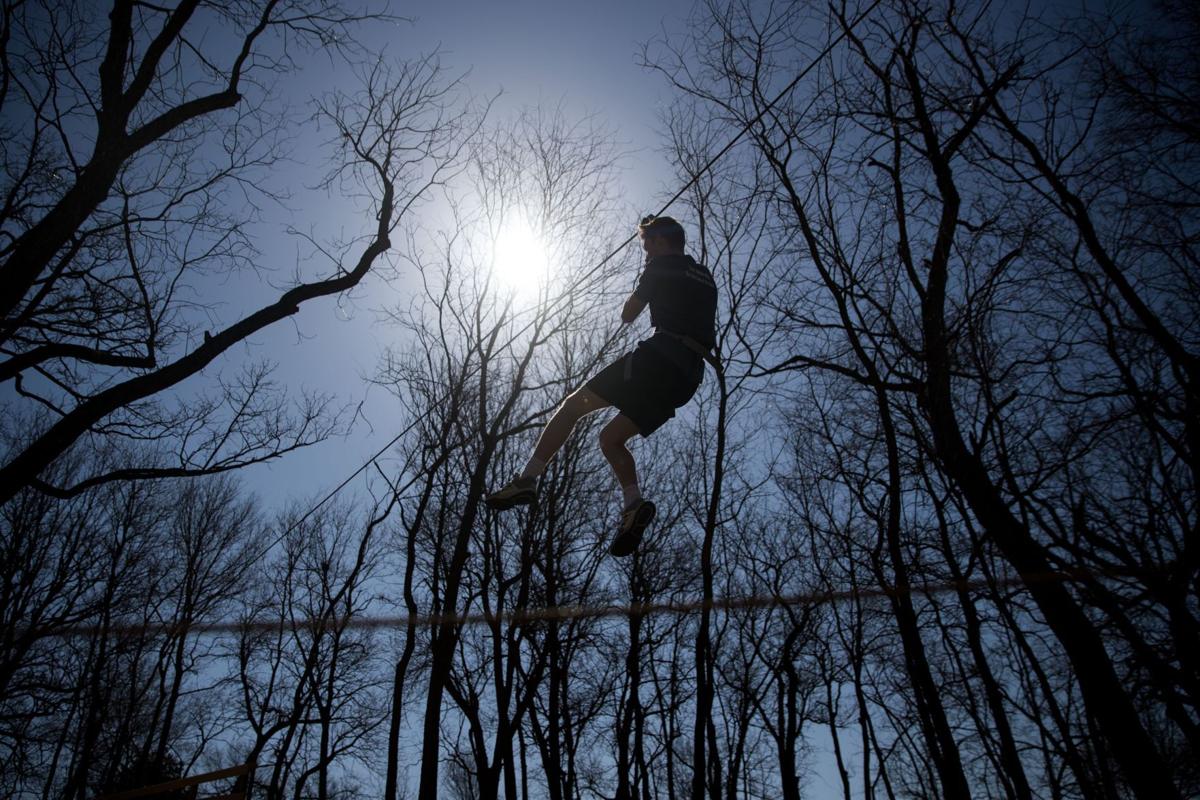 Adventurers and thrill-seekers can try their hand at two new attractions in Mahoney State Park's rope and zip line course.
The new additions to the Go Ape Treetop Adventure Course opened July 11, officials with the Nebraska Game and Parks Commission said.
The Treetop Journey course, suspended 25 feet above ground, features tree-to-tree crossings, including 20 obstacles and two zip lines.
The course takes about an hour to complete and is open to all ages, although there are height requirements.
Those seeking a bigger thrill can visit the Monkey Drop. Participants climb up to a 40-foot platform where they jump in a 10-foot free fall before being lowered back to the ground. Thrill-seekers must be 5 or older and weigh at least 44 pounds.
The original attraction, the Treetop Adventure, features 40 suspended rope and steel cable bridges and other challenges on six courses in the forest canopy. Each ends with a zip line ride to a soft landing in wood chips.
---
Omaha's most popular parks
Be the first to know
Get local news delivered to your inbox!