After more than $20 million in improvements, Omaha's Cunningham Lake park is set to reopen this summer, but with a major question hanging over it.
Could Omaha's largest lake become the first public lake in Nebraska to close to most outside boating?
The private nonprofit that will operate the park is proposing, at least initially, to restrict boating in hopes of preventing a re-infestation by the invasive species that prompted the lake to be drained. People would still be allowed to bring small watercraft onto the lake, and boat rental would be available as well.
Closure to most outside boats would be a sharp departure from what has been done elsewhere in Nebraska to forestall zebra mussel infestations — public education, boat cleaning stations and inspections. A number of area boaters are opposed to any effort to restrict access.
"They're not really opening the lake if everything but the lake is going to be open," Omaha fisherman Charles Joyce said of the park. "They may have put a lot of money into the park in the recent term, but the whole shooting match was funded with public money and to take that away from the general public wouldn't be fair."
Joyce said he recognizes that the zebra mussel is a valid concern but said the size of Cunningham Lake offers boaters opportunities not easily found on other lakes.
"A lot of people would like to get out and enjoy it," he said.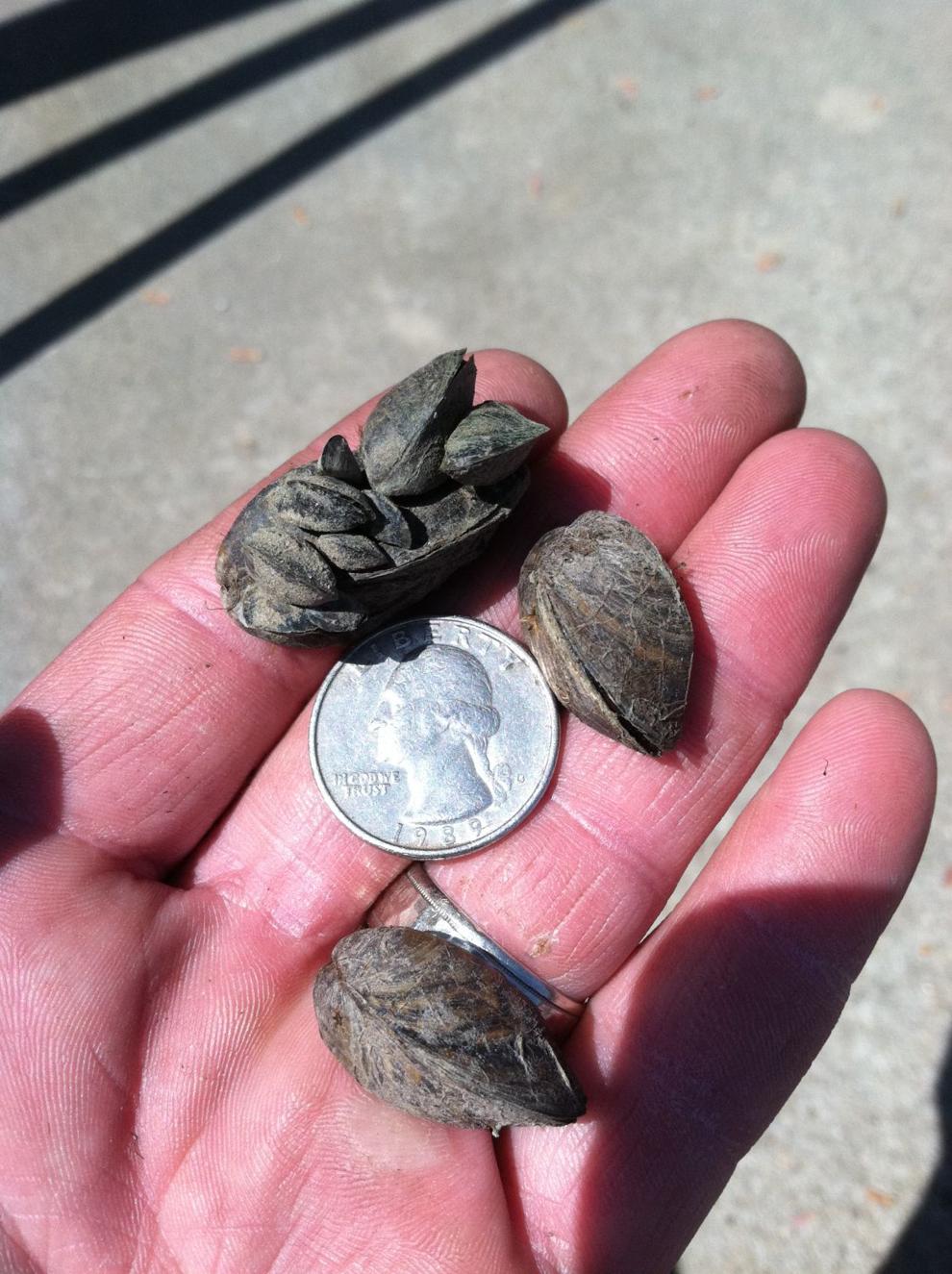 Zebra mussels have moved steadily across the eastern U.S., typically hitching a ride in boats. Populations of the mussel, native to eastern Europe, can explode in a lake, upending the local ecology and damaging infrastructure by "gluing" their hard-shelled bodies to surfaces by the millions, resulting in clogged pipes and valves and encrusted docks and other surfaces.
Of special concern in Omaha is the close proximity of multiple boating lakes and the resulting possibility that a lake-hopping contaminated boat could trigger an infestation.
Cunningham, located in northwest Omaha, was drained in 2018 after the mussel was discovered there the year before. Southwest Omaha's Zorinsky Lake was drained for the same reason in 2010.
Draining lakes to kill off zebra mussels appears to be a rare tactic, in part because many lakes can't be drained.
"In most cases, once zebra mussels become established, there is not a whole lot that can be done about them," said Daryl Bauer, fisheries outreach program manager at the Nebraska Game and Parks Commission. "There are less than a handful of waters nationwide where any kind of eradication efforts have been tried. Yes, many of those are in Nebraska."
In addition to Zorinsky and Cunningham, an unsuccessful attempt was made to chemically kill off the mussel at Offutt Air Force Base.
Bauer said Zorinsky and Cunningham benefited compared with other manmade lakes by having outlets that are low enough to allow most of the water to be drained. That better guarantees that most of the mussel population will be killed through exposure to the elements.
So far, no new mussels or their larvae have been detected in Cunningham, and there has not been a confirmed new infestation at Zorinsky. (Cunningham was also drained to kill off the invasive common carp, but the fish doesn't pose the infrastructure problems of the mussel.)
Unlike other public lakes in Nebraska, Cunningham will be operated by a private trust. In 2019, donors offered to fund improvements at the park and have since assumed operation of it through an entity known as the Lake Cunningham Development Trust.
Brook Bench, a former Omaha parks director who is now executive director of the trust, said that the park is expected to open in July and that in the next few weeks, the trust will officially propose that lake access be restricted for the rest of this season. No decision has been made on a more permanent management approach, he said.
The prohibition would apply to outside sailboats, motorboats and pontoons, he said. Such things as kayaks, canoes and standup paddleboards could still be brought in. Also, the marina, which has 42 slips, will reopen for seasonlong rental by sailboat and pontoon owners.
Kayaks and standup paddleboards will be available to rent at the lake, Bench said. The trust is looking at having fishing boats available for rent next year, he said.
"It's going to be a pretty special place," Bench said. "We don't want to have to shut it down again because we have to drain it for the zebra mussel."
The park's campsites have been upgraded and the number increased, a concrete trail circles the lake and other improvements have been made.
Mickey Anderson, president of the trust, said the organization is trying to balance getting the park reopened with developing a plan to reduce the likelihood of re-infestation.
"We want to open this as quickly as we can," he said, "but it would be incredibly irresponsible to jump in there without some sort of a plan to so that we don't have to close it and drain it again. That would be devastating."
Restricting access this season would allow the park to open while the trust comes up with a long-term plan, he said. That could, for example, include a boat-cleaning station.
"The notion of permanent restriction? Right now, we're hoping that's not what ultimately happens," Anderson said. "We're hoping there is some better outcome."
The lake is owned by the Army Corps of Engineers, but the park is the responsibility of the City of Omaha under a long-term lease. The city has subleased the park's operation to the trust.
Omaha Parks Director Matt Kalcevich said the city is awaiting the trust's proposal and will review it when it comes in.
"Our interest is in managing the use of the lake so that we don't ever have to do again what we did there and at Zorinsky," he said. "That's the No. 1 thing we're trying to avoid."
Closing the lake to outside boats would ultimately require permission from the Corps of Engineers because the restriction would be a significant change in the city's lease, said Kelsey Jolley, a natural resources specialist with the corps. The city's lease and federal policy require that the lake and park be available for public use.
"The idea of a concessionaire renting out boats on the lake is something that we would review, but only if there was a valid reason for the lake to be closed," Jolley said. "We consider things such as impacts to life or safety to be valid reasons and not simply the existence of invasive species."
If the city and trust submit a proposal to restrict boating, Jolley said the corps would require a public hearing.
Anderson is among the about 30 donors to the project.
In addition to Anderson, the trust's original board members, based on tax filings, were William Bell as a director and John Gottschalk as treasurer/secretary. Anderson is president of Baxter Auto. Bell is the former president and CEO of HDR Inc., and Gottschalk is the former publisher of The World-Herald.
Bell and Gottschalk have shifted to emeritus status and been replaced by Patrick Alston, Lisa Roskens and Calvin Sisson, according to Bench.
Bauer, of Game and Parks, said he's aware of only one lake in Nebraska that prohibits outside boats, and that's the already infested lake at Offutt. A few private lakes, such as sandpits, require outside boats to be inspected and cleared before going in the water, he said.
The Nebraska Public Power District, which relies on some of Nebraska's lakes to generate electricity, doesn't prohibit boats on those lakes, a spokesman said.
Game and Parks installed its first boat-cleaning station last year at the marina at Lewis and Clark Lake State Recreation Area in northeast Nebraska, Bauer said.
Lewis and Clark and Offutt Base Lake are two of the three lakes in Nebraska with known active infestations, he said. The other is Lake Yankton. All three will probably remain infested "from here on," he said. The Missouri River also has mussels in it.