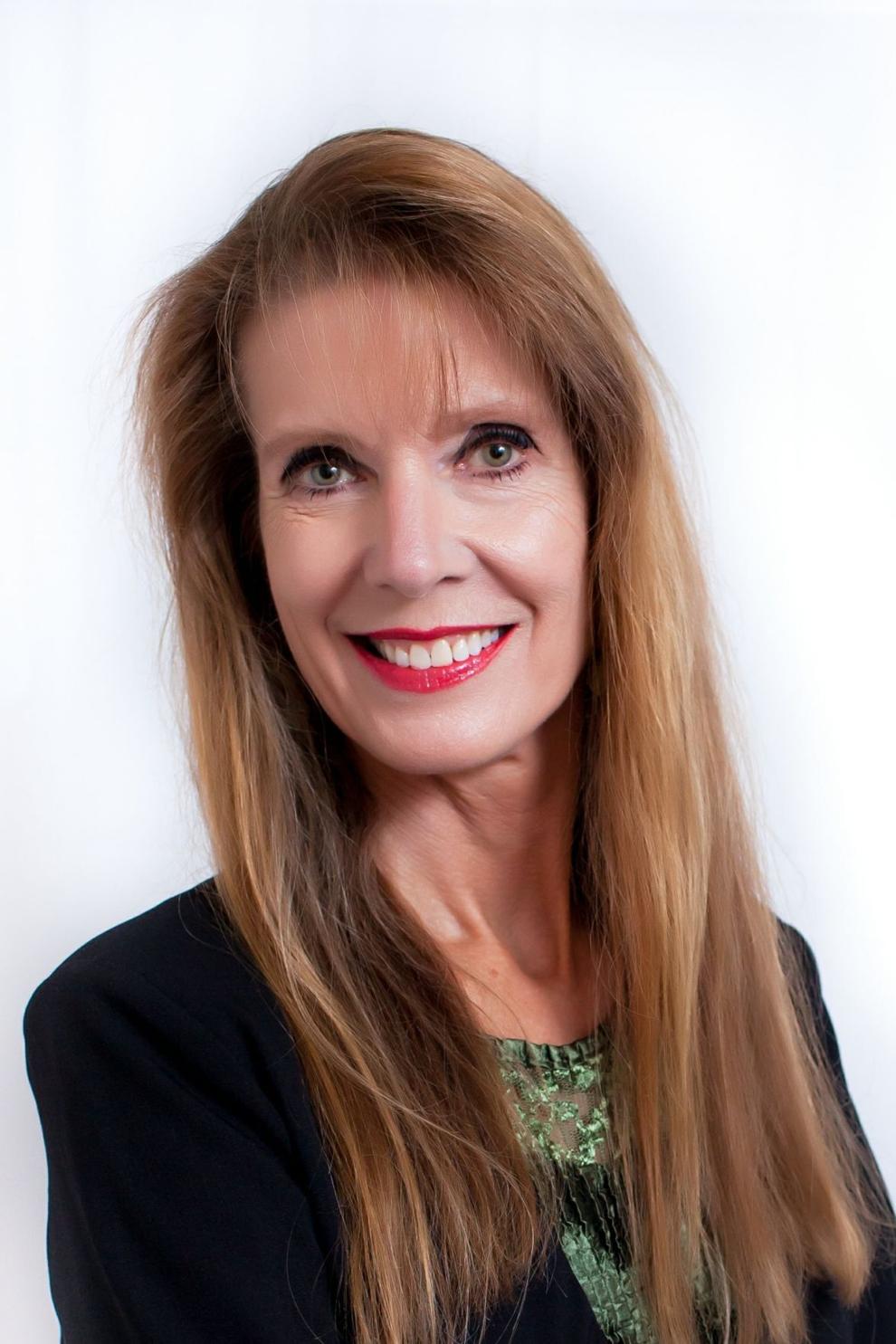 Debra Kleve White has come across all kinds of Husker yearbooks since she graduated from the University of Nebraska in 1980.
But for some reason, the 1930s edition she spotted in an antique store on O Street in Lincoln years ago caught her eye.
White was a member of the UNL yell squad for three years, and she wondered what the cheerleaders looked like back then.
"When I opened the page, it was an all-male squad," she said. "I thought, 'How could I have been a part of that organization and not know it was all-male at one time? I would like to know more about the history.' "
And that, she said, is how her book, "The Spirit of Nebraska," was born. It's a history of Husker gameday traditions such as the Tunnel Walk, mascots and cheer squads. Former football coach Tom Osborne wrote the foreword.
White, a former real estate agent who splits her time between Lincoln and Austin, Texas, loves doing research projects. Another one, which served as a prompt for "The Spirit of Nebraska," was compiling a list of UNL cheerleaders for a 100th anniversary celebration in 2003 of the first Husker yell squad.
"It took 15 years to research all the information and five years to write the book," she said. "It's pretty comprehensive. To ensure accuracy, and document everything, it took a long time."
Along the way, White discovered:
» Nebraska had the first female cheerleaders of any college in 1917.
» The Huskers' colors weren't always crimson and cream. The original color was going to be old gold and the nickname the Knights. That quickly changed when the Huskers went to play Iowa, and found the Hawkeyes already decked out in that color.
» Louise Pound is the only woman to be named a member of the athletic department's Men's N Club after lettering for the men's tennis team. In fact, in 1890, she played No. 1 singles and was vice president of the UNL Tennis Association. She became a super fan after graduating and played a part in helping get the three women on the yell squad in 1917.
» White found the words to several NU fight songs used before "Dear Old Nebraska U" became the standard. In the 1920s, "The Cornhusker (Come a Runnin' Boys)" was a big favorite, composed by Robert W. Stevens, an instructor at the Conservatory of Music.
Don't you hear that noise like the thunder in the sky
How it rolls along in a good old song
From the sons of Nebraski.
Now it's coming near with a rising cheer
That will sweep all foes away,
We are bound to win and we're going to win today.
"I actually found out quite a bit of information myself and my friends didn't know," White said. "That really brought out why I felt this responsibility to write a book to share this information with Cornhusker fans."
The book has been a steady seller the past nine months, and NET will show a program based on the novel for the first time on Nov. 29 at 7 p.m. It will be shown throughout the following week on NET and NET World.
"They had not done a story on gameday traditions: the band, the yell squad, the scarlets and the mascots," White said. "If you are a fan, it gets your blood flowing and tingling just listening to the program."
Although it took years, White loved doing the research and writing the book, and invites readers to reach out to her at spiritofnebraska.com.
"I would call people and tell them what I was doing," she said. "The men of the 1930s and the women and men of the 1940s — they just had so many fun stories. That was a real fun part of it all."
World-Herald writers chronicle 'Husker History'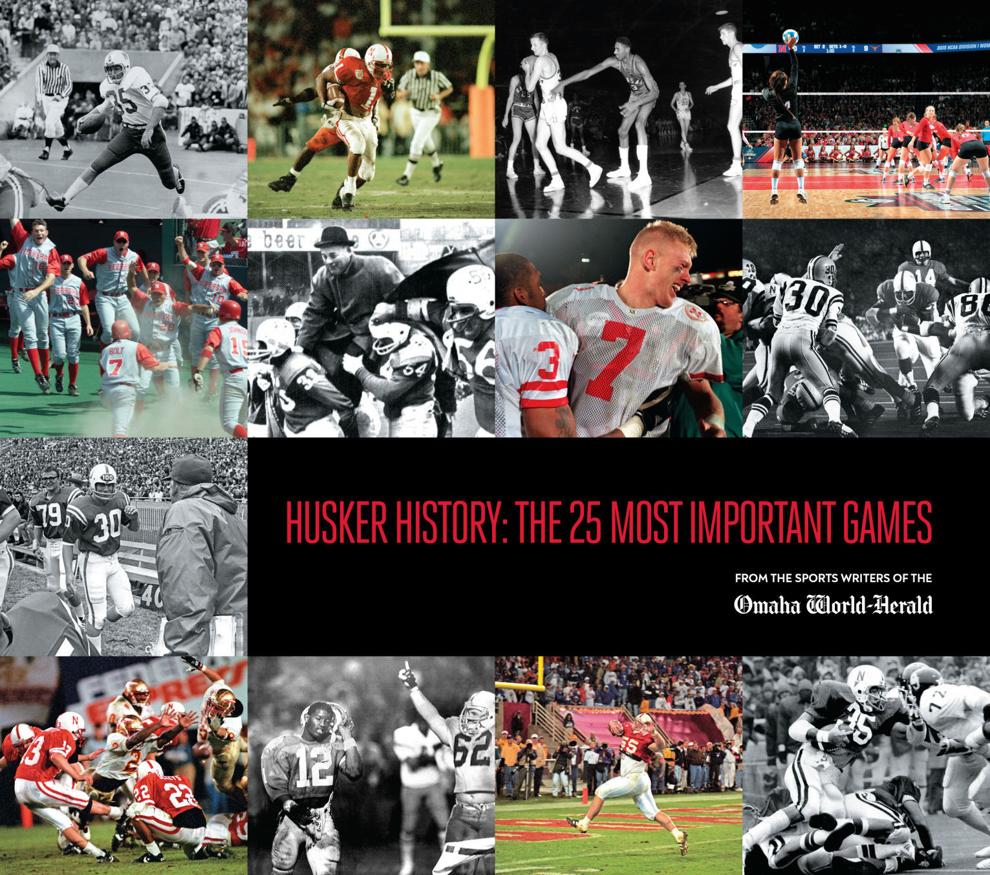 Due out this week: "Husker History: The 25 Most Important Games" by the sports writers of the Omaha World-Herald.
The University of Nebraska's intercollegiate athletic program began with baseball in 1889. The following year, the first NU football team took the field. Thousands of Husker games, from Lincoln to Tokyo, have followed. The newspaper's sports writers vet the contests that will live with Nebraska forever in this 192-page hardcover book. Preorder for $29.95 plus tax and shipping from the OWHstore.com by Nov. 22 and receive a free copy of "Devaney: Birth of a Dynasty" by World-Herald writer Henry J. Cordes while supplies last.
Other titles with Nebraska authors or themes published this year:
"Confluence" by George Ayoub
This biography of John Gottschalk tells the story of a lad who spent his first two years in a foster home and went on to become CEO of Nebraska's largest news organization. It has cameo appearances by Helen Reddy, Wayne Newton, Warren Buffett and George W. Bush, among others encountered during a career of broad business and civic engagement, some on the national stage. The author also provides a behind-the-scenes look at events pivotal in the growth of Omaha and other parts of the region.
"The Murder of the Real Jack Ryan," by Daniel P. Sullivan
The biography tells the story of the real-life CIA operator with the same name as the Tom Clancy hero. His mysterious death in Saigon in 1965 sparked a quest by his family to learn the truth about the circumstances.
"On Distant Service: The Life of the First U.S. Foreign Service Officer to be Assassinated," by Susan M. Stein
It's the first biography of Robert Whitney Imbrie, who died in Tehran in 1924. Stein worked on the book for 12 years, recounting a formerly untold tale of Foreign Service heroism, sacrifice and tragedy that continues to affect U.S.-Iranian relations today.
"100 Things to Do in Sioux City and Siouxland Before You Die," by Lindsay Hindman
She shares various ways to connect with the city and nearby surroundings. Hindman says everyone, from lifelong residents to those just visiting for the first time, will be able to find something new in the area to enjoy. Part of a series from Reedy Press that includes titles from almost 100 cities and states in the U.S.
"In Our Other Lives," by Theodore Wheeler
Omaha nurse Elisabeth Holland must discover if her brother is a hostage or traitor after seeing him in a terrorist propaganda video. A provocative novel about abandoned faith, heartbreaking loss and inescapable government scrutiny in the heartland of a post-9/11 nation.
"The Last Boob Girl Book," by Joy Johnson
Lots of laughs and an occasional tear in this fun mystery that involves a "dead in the shed" body, a leprechaun and a team of kicking mules. The entire cast of the 12-book series arrives for the Rockwell wedding at the end.
"Cut in Stone, Cast in Bronze," by Jeff Barnes
From the time of its establishment as a territory in 1854 to its centennial in 1967, Nebraskans marked their history. Scattered across the state are nearly 300 monuments, statues, markers and plaques noting the exploration, the settlement and the organization of Nebraska. Cultures and conflicts are discussed as well.
"All My Mother's Lovers," by Ilana Masad
After her mother dies in a car wreck, Maggie returns home to find five sealed envelopes, each addressed to a man that she had never heard of. The journey to deliver them shatters everything she thought she knew about her parents' perfect relationship.
"The Brightest Place in the World," by David Philip Mullins
Inspired by true events, this book traces the lives of four characters haunted by an industrial disaster. On an ordinary sunny morning in 2012, a series of explosions level a chemical plant on the outskirts of Las Vegas. A story of grief and regret, disloyalty and atonement, infatuation and love.
"Opium and Absinthe," by Lydia Kang
Tillie Pembroke's sister lies dead, her body drained of blood and with two puncture wounds on her neck. Bram Stoker's new novel, "Dracula," has just been published, and Tillie's imagination leaps to the impossible: Is the murderer a vampire? A ravenous reader and researcher, Tillie has something of an addiction to truth, and she won't rest until she unravels the mystery.
"After the Flood," by Kassandra Montag
The Omaha Public Library's choice for Omaha Reads, this just came out in paperback. Honored as a Chicago Tribune Best Book of the Year, it tells the story of a mother and daughter and their search for oldest daughter Row in a world transformed by floodwaters, leaving nothing but an archipelago of mountaintop colonies surrounded by a deep expanse of open water.
"My Omaha Obsession: Searching for the City," by Miss Cassette
A mystery sleuth tracks down the history of some of Omaha's most interesting buildings. As one reviewer said, "She brings old buildings alive with the stories of not just the structure but the people who lived and worked in them."