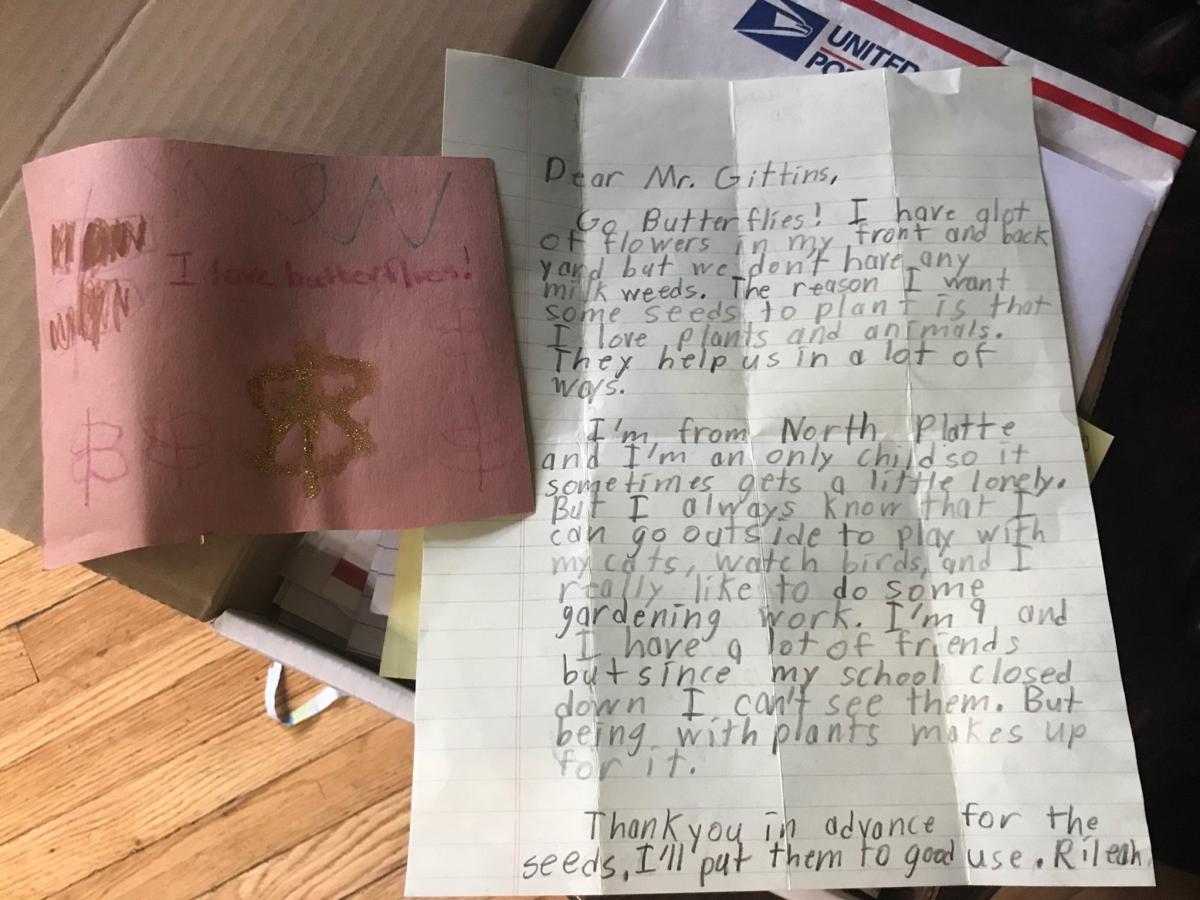 Many of the people who asked for seeds after reading about the Nebraska Monarchs giveaway in The World-Herald sent letters and artwork along with their requests. He had so many that the postal service sent him a notification that his mail was excessive.
"But the ladies at the post office loved learning about what I'm doing and why my mail increased so much," he said.
He also had to recruit help. Teagan Bettin, a third-grader at Saddlebrook Elementary School, is assisting as part of a school project. He's learning about monarchs, native plants and geography.
That's because letters weren't just from the Midwest. Gittins received requests from 1,248 ZIP codes in the United States.
"I'm getting some of the sweetest letters," he said.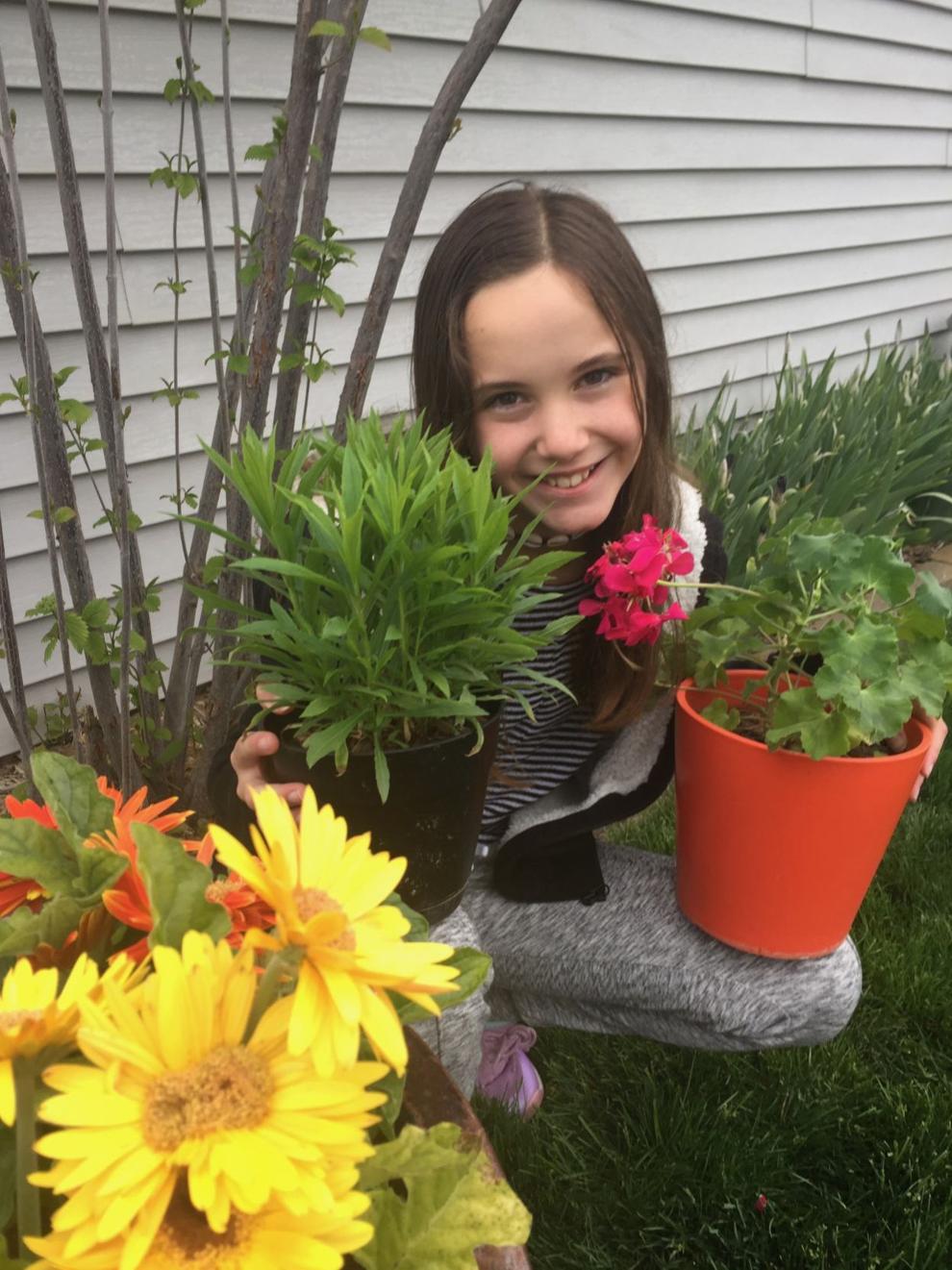 One was from 9-year-old Rileah Boettcher of North Platte. An only child, she's missing school and her friends, she wrote, but loves hanging out with her dog and three cats, and the plants in the garden.
Her mom, Tamela Mahloch, gave her some plants that she potted and cares for daily. Her favorite thing to do is water them.
"I just like to imagine how the plants feel every single day when they get watered," she said. "Just how they are loving it."
She also likes to check out their different leaves. Her mom said Rileah has always been interested in nature, animals and insects (not hornets!) and, to no surprise, wants to be a scientist.
Rileah said being with plants makes up for not seeing her friends at McDonald Elementary School.
"I have great imaginary (skills), so I can play by myself sometimes," she said.
She hasn't been able to plant her milkweed seeds just yet. They are undergoing stratification in the refrigerator.
"They are still doing that thing we have to do beforehand so it will be ready in the ground," she said.
Inspiring pink message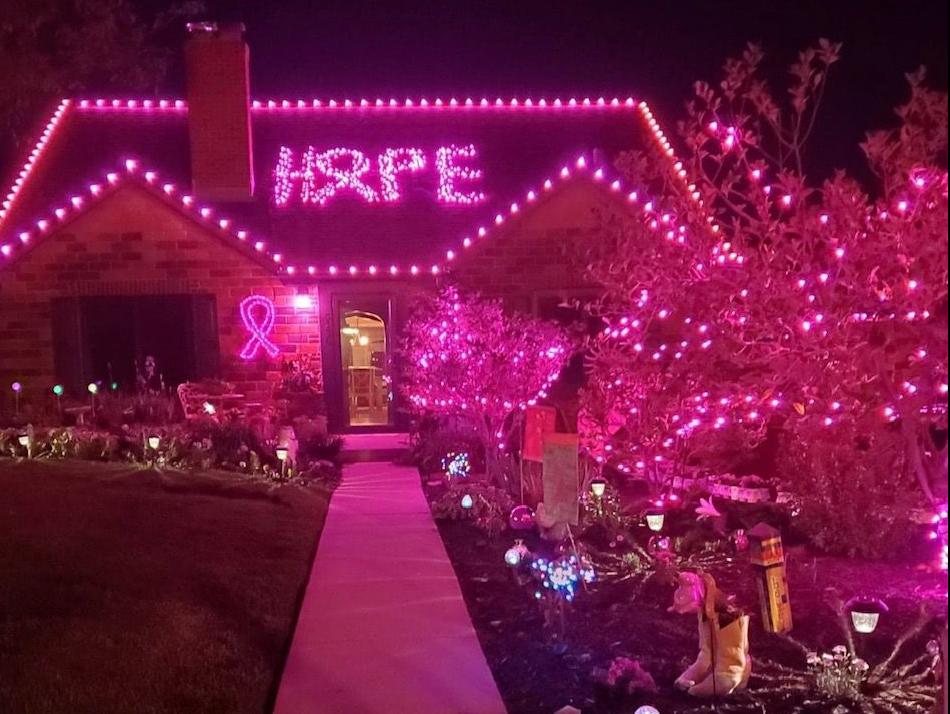 She also does pink lighting at Christmas. This spring, many people are putting their holiday lights back up to bring hope during the coronavirus pandemic. And Kruse decided to do the same.
"I want it even pinker," she told Four Seasons Lawn and Lighting.
Owners Stephen Adams and Michael Cluck obliged, expanding the lights on the house and garage and even adding some in the breast cancer garden in the front yard.
"They put the ribbon back on the house," Kruse said. "It was awesome."
But then a few days later, Kruse got a call from Adams and Cluck. They didn't think it was pink enough. They had an idea.
Kruse wanted it to be a surprise. When the new installation was ready to go live, Adams and Cluck both showed up unannounced for the unveiling.
They had spelled out "Hope" in pink lighting on the roof.
Kruse was in tears as the display lit up for the first time.
"At night, it's magical," she said.
The pink ribbon for the letter O of hope represents hope for breast cancer. But Kruse said it also represents hope during this crazy time.
"People honk and yell all the time when the lights come on," Kruse said. "It's a beautiful thing."
Student gardening competition
A student gardening competition is offering Nebraska high schoolers the opportunity to learn how to start their own garden and small growing operation.
Participants will be randomly placed on 10 statewide virtual teams that will compete for "The Biggest Grower" honors. Participants could earn a team prize or University of Nebraska-Lincoln College of Agricultural Sciences and Natural Resources #UNLAgroHort scholarship worth $1,000.
---
10 plants to think about putting in your garden this year