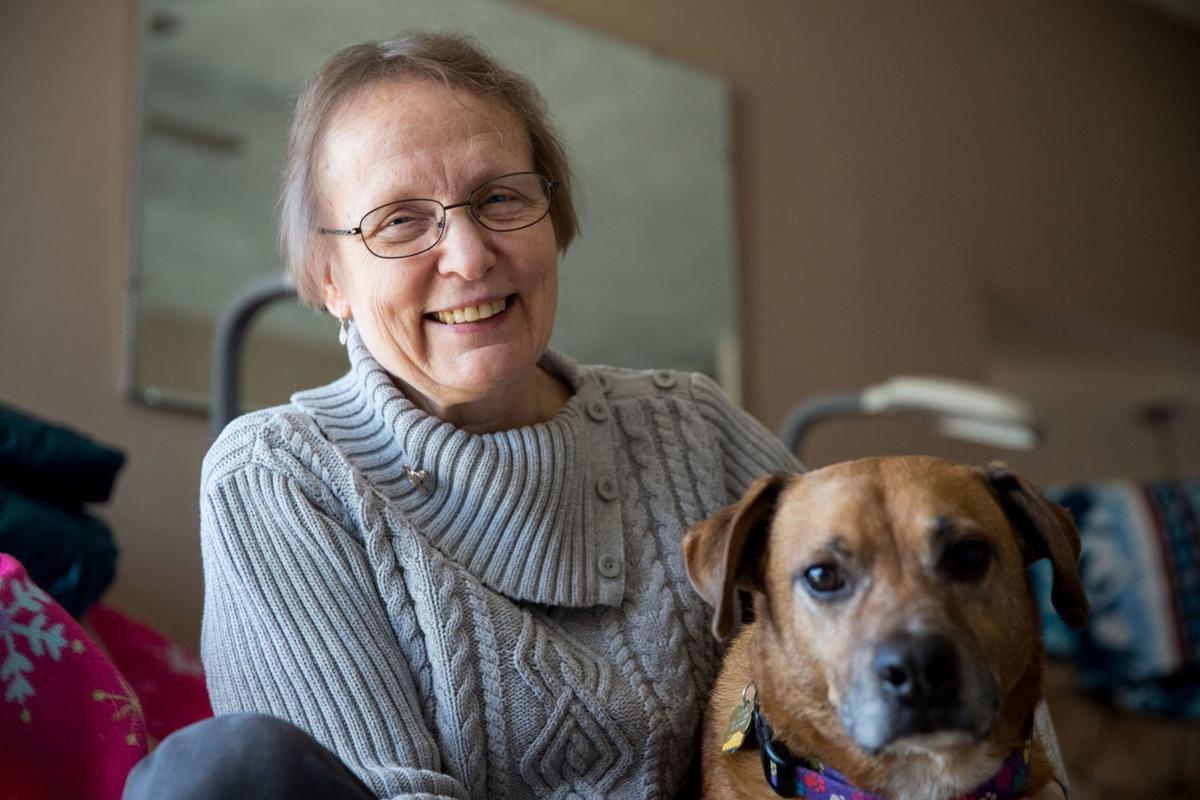 Valeria Lewandoski has a roommate and a dog. And an ex-husband.
She also happens to be a nun.
Lewandoski, 68, was 50 when she entered the Order of Servants of Mary.
Growing up, she thought she might want to be a part of a religious community and was a Francescan affiliate while in college. But there were a lot of changes happening in the Catholic Church, and she didn't stay.
"When you are young, you have more romantic ideas about a calling and what religious life might be,'' she said.
Lewandoski went to graduate school for social work. She was employed as a clinical social worker in Chicago and Portland, where she met her former husband. They were married for seven years and remain friends.
"I wasn't at home in marriage. I didn't do very well,'' Lewandoski said. "I feel like being part of a community is more natural for me somehow.''
Work she did at the counseling center with the Sanctuary of Our Sorrowful Mother in Portland brought her in contact with the Servants of Mary. The order's compassion revived her feelings about a vocation. She wasn't a typical candidate, but the order was accepting of her life journey, and her desire to pledge herself to a life of poverty, celibacy and obedience.
Now she lives in a community in Omaha with Sister Linda Hess, OSM, and her dog, Tabor. Three-legged Pancho is Lewandoski's dog. Both are rescues.
"For me, it's important to rescue. I love nature,'' Lewandoski said. "Communicating with other species, it seems like it's important.''
Lewandoski said her experiences as a single and married woman helps in her current work for the Servants of Mary.She does counseling, spiritual direction and retreat work and book sharing groups at the Servite Center of Compassion at the mother house.
She also enjoys her interactions with the other nuns in her community, which is based on the Marian High School campus.
She's found where she belongs.
"I feel like I've become a better person,'' she said. "The compassion of the community has rubbed off on me. I'm grateful for that.''