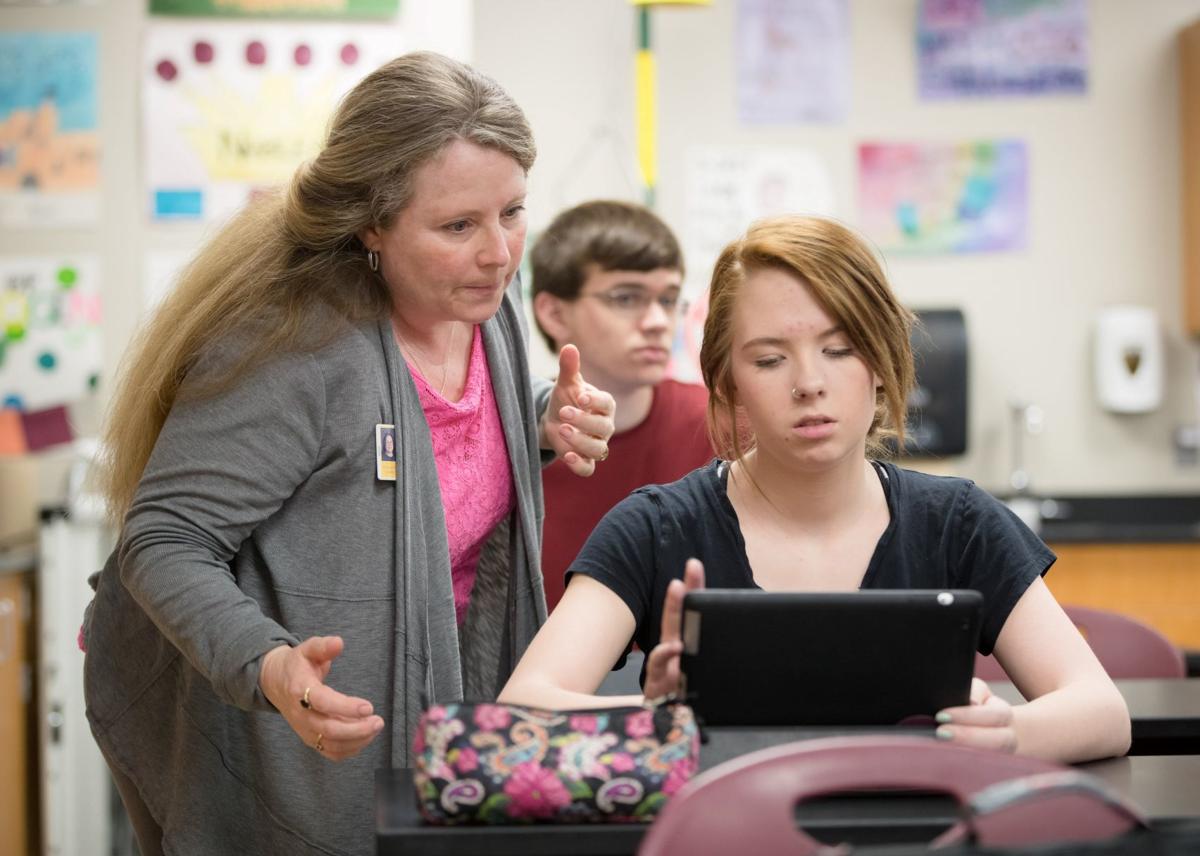 T he way John Baylor sees it, working for a solid ACT score is the best-paying job a high school student can have.
"College can be transformative and affordable. A higher ACT score makes the degree more likely and significant debt less likely," says Baylor, president of OnToCollege with John Baylor.
When high school students take the assessment for the first time — it's a requirement for juniors in Nebraska public schools (though the coronavirus has impacted this year's test) — they know the pressure is on to perform. The better the ACT score the broader their range of college admission and scholarship opportunities.
So, here's question No. 1: What do students (and their parents) need to know to be as prepared as possible for the ACT?
Baylor and Les Monroe, director of college planning at EducationQuest Foundation, offered expert answers.
1. Earnest, focused preparation can increase scores.
"When students prepare for the assessment by taking practice tests, they get a better idea where their weaknesses are going to be. If they're preparing far enough in advance, they can find a tutor or study guides," Monroe says.
The ACT covers reading, English, math and science with an optional writing section, which is part of state-mandated testing for juniors. Monroe says good preparation and practice test options can be found at www.ACT.org, www.Number2.com and www.March2Success.com. (While you're at ACT.org, be sure to read up on ACT Academy, a free online learning tool and test practice program.)
For its part, OnToCollege offers in-person and online ACT prep courses, solutions and videos, and tailored strategies for all types of students, including specific strategies for students at risk of scoring below a 20 on any section.
2. Prepare for test day by getting back to basics.
To ensure optimal sharpness on test day, Monroe encourages students to:
• Know your calculator. "Learning how your calculator functions during the test is not the best use of time," Monroe says. Only certain types of calculators are allowed during testing. Check the ACT website for restrictions.
• Bring a watch to keep track of time. Using a cellphone as a "watch" isn't going to work. Cellphones are not allowed in the testing room.
• Bring snacks to eat during breaks.
• Answer easy questions first. Student have about 30 to 60 seconds to answer each question. "I always tell students, 'Answer all the questions that don't take a second thought. Then, allot your time based on how many questions are left and how much time you have remaining. If you have 10 questions and 10 minutes left, each question gets one minute. If you can't figure out a question within the time allotment, guess.' " (With the ACT, you earn one point for every correct answer and zero points for incorrect or blank answers. Guessing, at least, makes it possible to earn a point.)
3. You can (and should) re-take the test.
Baylor suggests students take the ACT four times "because colleges only care about that highest score, and doing something four times typically yields results that approximate maximum potential. If the score goes down on that fourth test, no one finds out. But if it goes up, it could be life-changing."
The test is about $53, but beginning this fall, Baylor says, free- and reduced-lunch students will be able to take four ACTs for free.
Even a one- or two-point increase can have a significant impact on admission and scholarship opportunities. At the University of Nebraska at Omaha, for example, an ACT of 28-29 is required for a $3,000/year Chancellor's Scholarship, while an ACT of 30 opens the door to a possible Regents Scholarship, which covers undergraduate resident tuition.
"Jumping just one point, from a 20 to a 21, means half tuition or $2,723 in savings per year for four years at Wayne, Peru or Chadron State," Baylor says.
Before retaking the test, look at your individual sub-scores and, again, focus on areas of weakness. EducationQuest Foundation recommends asking your school counselor about test-prep resources that fit your budget and learning style. Be aware, though, of the last test dates colleges will accept.
"ACT tells us, on a national average, you'll do two points better by retaking the test," Monroe says. "That's because you're more comfortable with it; you know the flow."
To help boost those scores and alleviate jitters even more, ACT offers one final point: "As you get started, take a few deep breaths to calm yourself. Keep a positive attitude."
COVID-19's impact on ACT testing this year
Nebraska Education Commissioner Matt Blomstedt announced March 16 that he had suspended annual statewide academic testing this spring, including the ACT for high school juniors. The ACT organization says on its website, www.ACT.org, that it has rescheduled its April 4 national test date to June 13 across the United States in response to concerns about the coronavirus. All students registered for the April 4 test date were to receive an email from ACT informing them of the postponement and instructions for free rescheduling to June 13 or a future national test date.