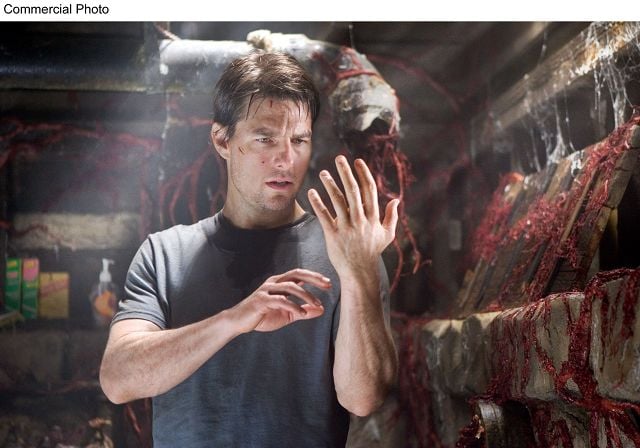 "The Five-Year Engagement" 7 p.m. to 9:05 p.m., HBO (2012)
One year after meeting, a man proposes to his girlfriend, but unexpected events keep tripping them up as they look to walk down the aisle. Romantic comedy starring Jason Segel and Emily Blunt.
"The Woman in Black" 7 p.m. to 8:40 p.m., Showtime (2012)
Daniel Radcliffe is a young lawyer who travels to a remote village where he discovers the vengeful ghost of a scorned woman is terrorizing the local residents.
"War of the Worlds" 7:30 p.m. to 10 p.m., ABC (2005)
Tom Cruise and Dakota Fanning star in this Steven Spielberg special effect bonanza where Earth is invaded by alien tripod fighting machines. Cruise and Fanning are members of one family fighting for survival.
"My Big Redneck Vacation" 8 p.m., CMT (New)
The rednecks meet the hippies when the Clampets visit a hippie commune in Florida.
"Silverado" 9:20 p.m. to 11:35 p.m., Encore (1985)
A misfit bunch of friends come together to right the injustices that exist in a small western town. Starring Kevin Kline, Scott Glenn and Kevin Costner, among others.