When last I left you, loyal readers, I was basking in the bliss of finding my dream wedding dress. I feel like I blinked and it was almost March, and Stephen and I were getting ready to take engagement pictures.
I can't believe we've been engaged for five months and in just eight short months we'll actually be exchanging our vows. I have been enjoying our engagement thoroughly but I feel like no matter what I do, this time will fly by too fast.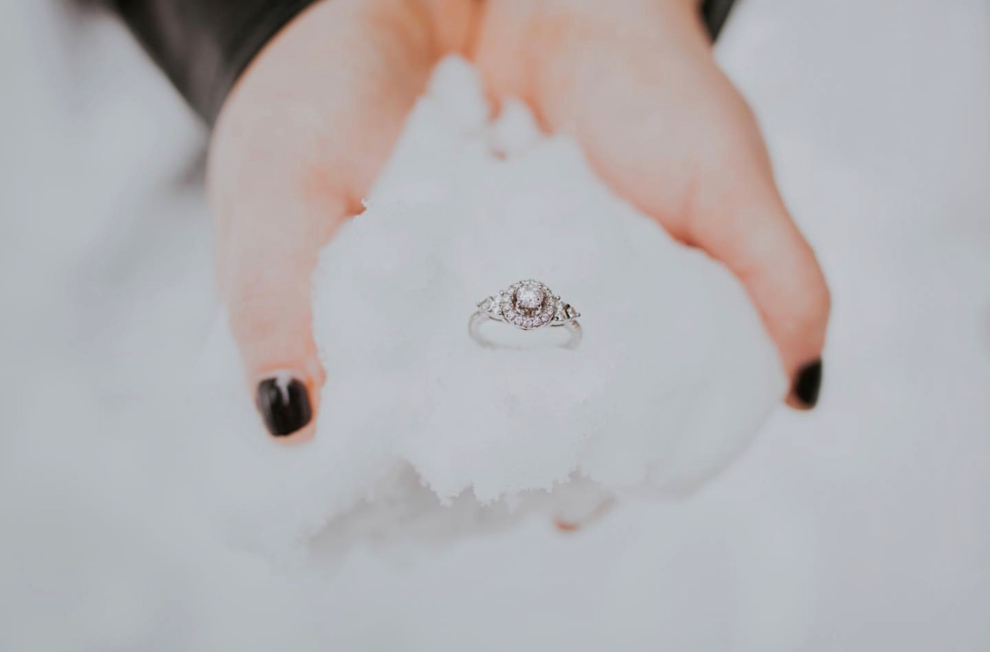 Our engagement photo session was a great experience. I am so glad we decided to take our photos in the winter so we could have some picturesque, snowy, Hallmark-y images.
Photography was a "3-4 level priority" on our list.  I obviously wanted amazing pictures, but part of me is pretty camera shy and so I wasn't going to splurge our budget on a photographer. I picked our photographer based on his website gallery and hoped for the best. Thankfully, I found a great deal in more ways than one.
While it worked out for us, my recommendation is to do as I say, not as I do. For the weeks leading up to our session, I was obsessively checking our photographer's Instagram feed and breathing continuous sighs of relief for every stellar photo he posted (spoiler alert: all of them are amazing). I also found my self wishing that I had chatted up a few photographers to get their style and vibe before committing. I could only hope that our photographer would be able to capture the energy I was envisioning for our photos.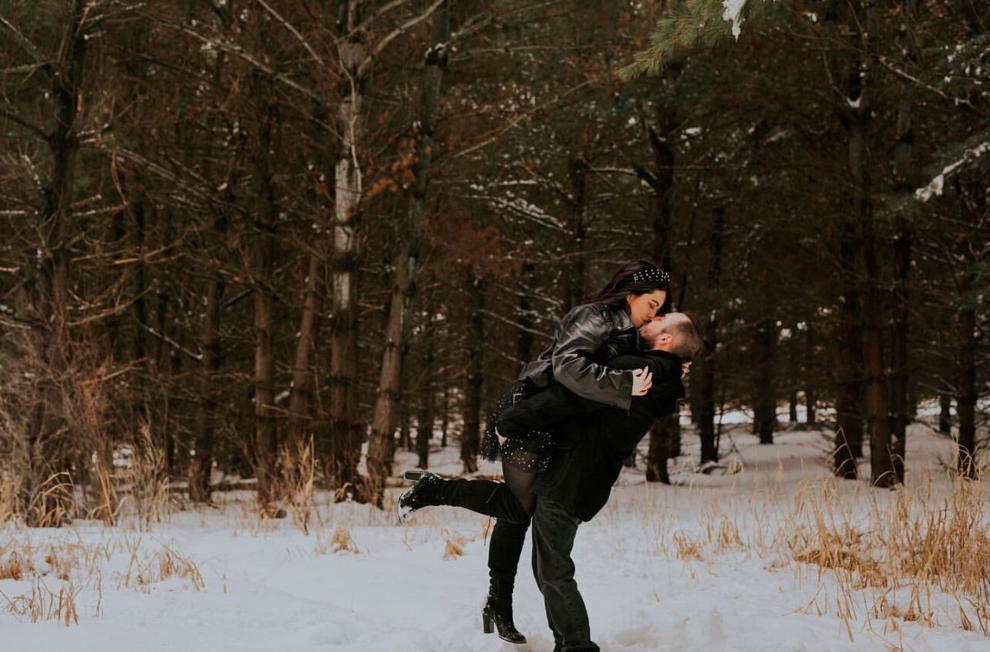 While I'm not an expert in engagement photos, here are my top tips for making yours as awesome as you've been picturing:
>> Hire a professional photographer. I know it's an added cost but it's absolutely worth it. Bonus points if your engagement photographer is your wedding photographer. I'm confident that ours will be able to catch the special moments of our big day. His personality fits right in with our wedding part and our style. It's worth it to have that peace of mind. And you can totally find reasonably priced photographers that fit your budget.
>> Listen to your photographer's recommendations. Originally, Stephen and I planned to go downtown for our engagement photos. I imagined fun vibrant colors and a cityscape background. When we woke up to more than "a light dusting" of snow, I was worried that downtown wouldn't look quite right. Trevor texted with the same concern and mentioned that the trees at Chalco Hills Recreation Area would be gorgeous with the winter weather. While I was bummed to not have the city in the background, our session turned out better than I could have pictured.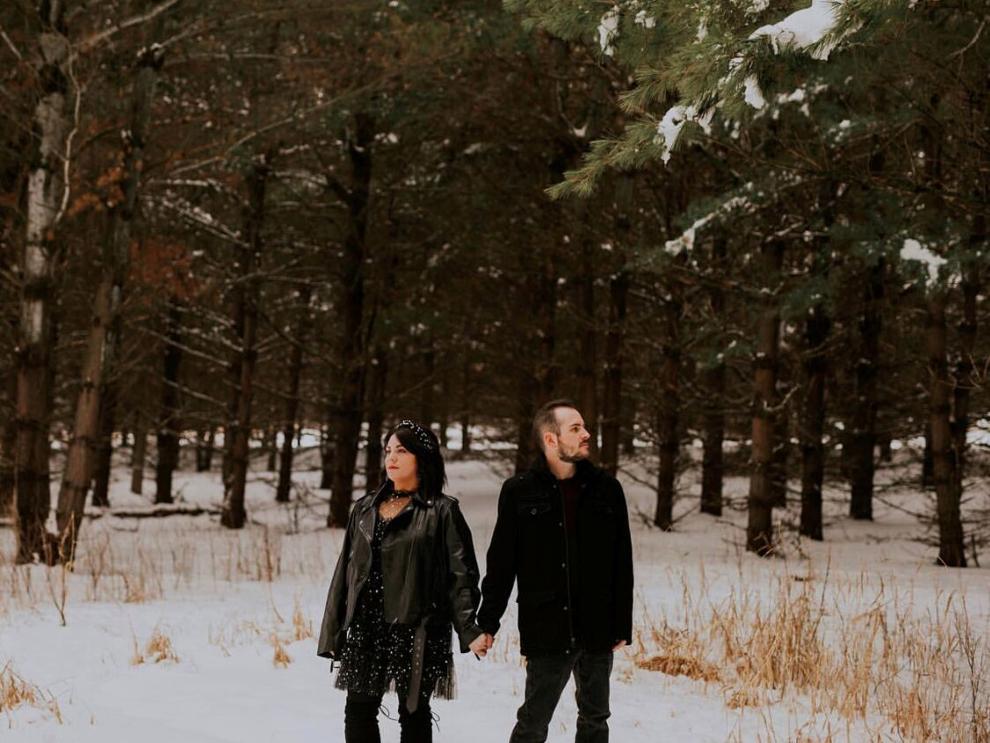 >> Don't be afraid to mention what you want. After an outfit change and a few shots, Trevor asked if we had any ideas. I had a few from Pinterest and asked if we could try them. 
>> Dress for you. The night before our engagement shoot, I was running around my house like a crazy person. I had one outfit I was absolutely sure I wanted to wear. However, when Trevor suggested a more formal outfit, I was at a loss. Stephen and I are not very formal. My mom reminded me that I'm the one who has to live with the pictures and I should wear what I want to wear. That said, definitely take the opportunity to showcase your personal style.