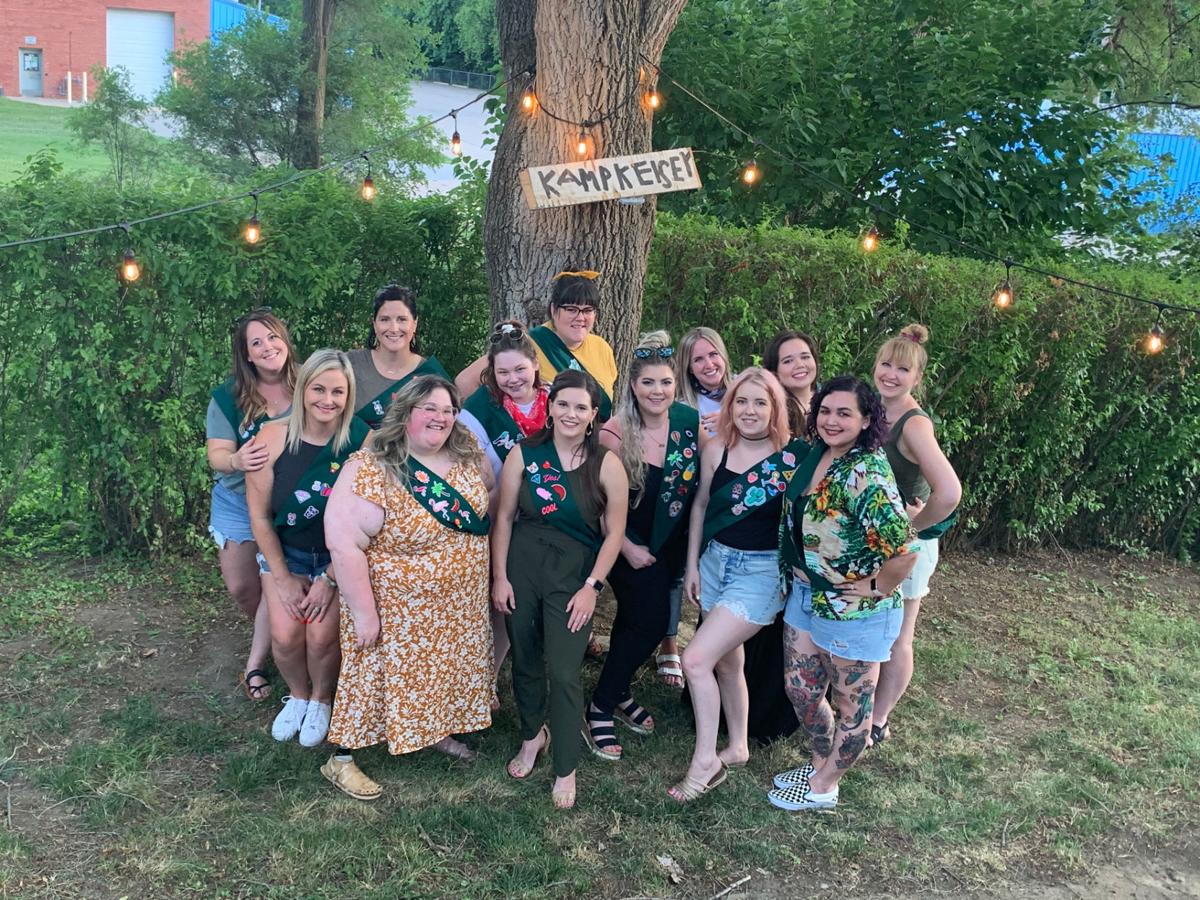 Omaha bride Kelsey Kirk was just starting to plan her bachelorette party when the COVID-19 pandemic hit in March. She and her bridesmaids had been mulling options like a long weekend in Kansas City, a local lake house rental and a vineyard day trip.
"My friends and I tossed out ideas left and right, but nothing really stuck," the bride says. "When the pandemic started upending things, we put a halt to planning."
Even her Aug. 8 wedding date was up in the air. But as spring and summer wore on, Kelsey made COVID-conscious adjustments to the wedding and reception, and her bridesmaids did the same in planning her bachelorette bash.
"I was content to have a little get-together after the wedding, once life got a little more normal, but my friends weren't hearing it."
The result was "Kamp Kelsey," a campout-themed backyard happy hour at her maid of honor's house, inspired by a hand-painted sign that adorned Kelsey's childhood swing set.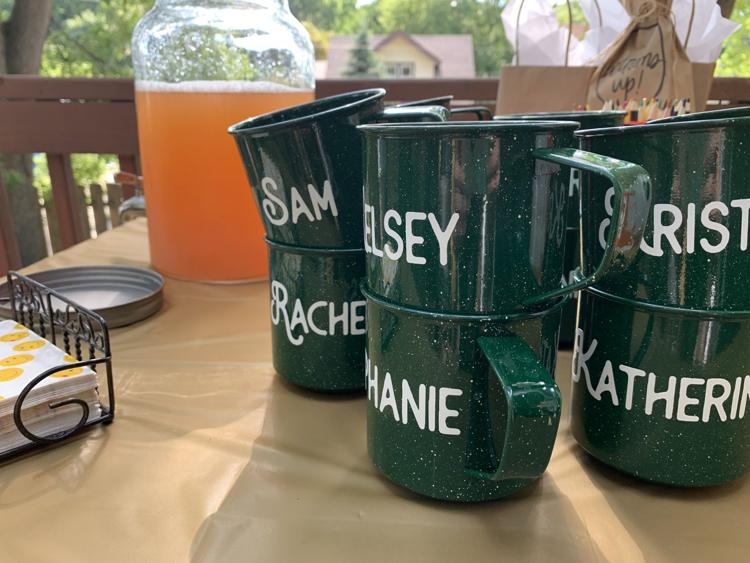 The scouts of Troop 8820 — a play on Kelsey's wedding date — enjoyed snacks, games and cocktails in personalized mugs, with social distancing measures and more creative details planned by "troop leaders" Katherine Leszczynski and Julianne Schmitt.
"We kept the party outside, except for when we snagged food. But when you did walk into the dining room, you were met with the aroma of pine trees," Kelsey says. They dined on individually portioned finger foods like chicken tenders, trail mix and fruit skewers.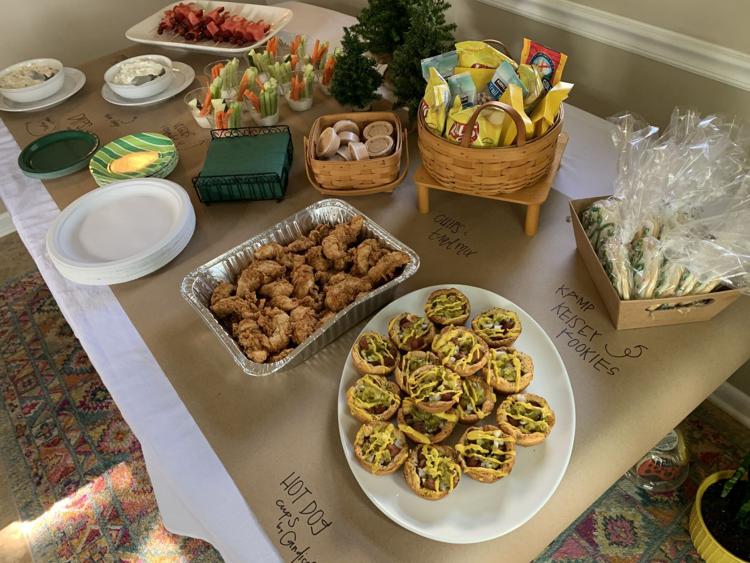 The highlight of the day was the craft activity. Troop members chose colorful patches to iron onto green sashes (sewn by a fellow troop member). The bride's selection included a diamond and a slice of watermelon, plus a cat, "as a nod to my fiancé (David)."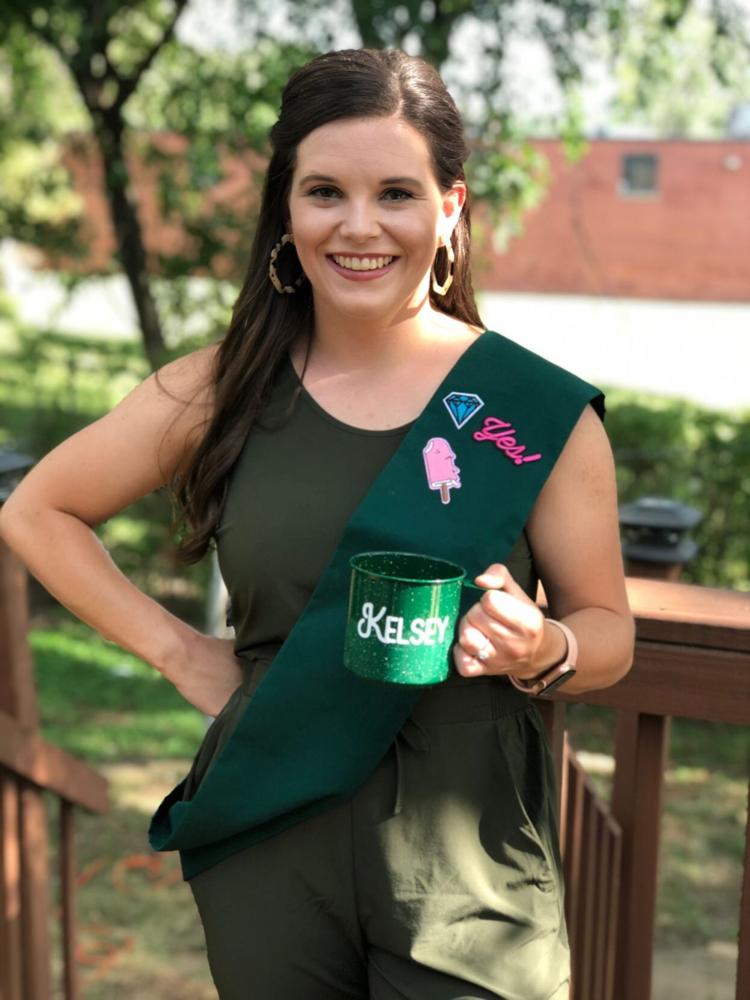 Partygoers briefly broke social distancing efforts for a group photo, and Troop 8820 closed out festivities with s'mores around the campfire, as any campout should.
The best part? "Going home to sleep in our own beds. No tents or sleeping bags rolled out on uneven ground for us!"
Omaha World-Herald: Wedding Essentials
See the latest wedding trends, photo galleries and ideas to help inspire your big day.