The wedding ceremony was so beautiful and intimate, it was almost as if Tyler and Amanda Valenzuela had planned it.
Last Saturday's windstorm knocked out the power at St. Columbkille Church in Papillion. Still, the couple went forward with the ceremony. With candles flickering around them on the altar as they exchanged their vows, they said they felt like the only two people in the world.
"It was so romantic," Amanda said.
There was even a giant thunderclap as they said their "I dos."
"Someone said it was like God applauding us," Tyler said.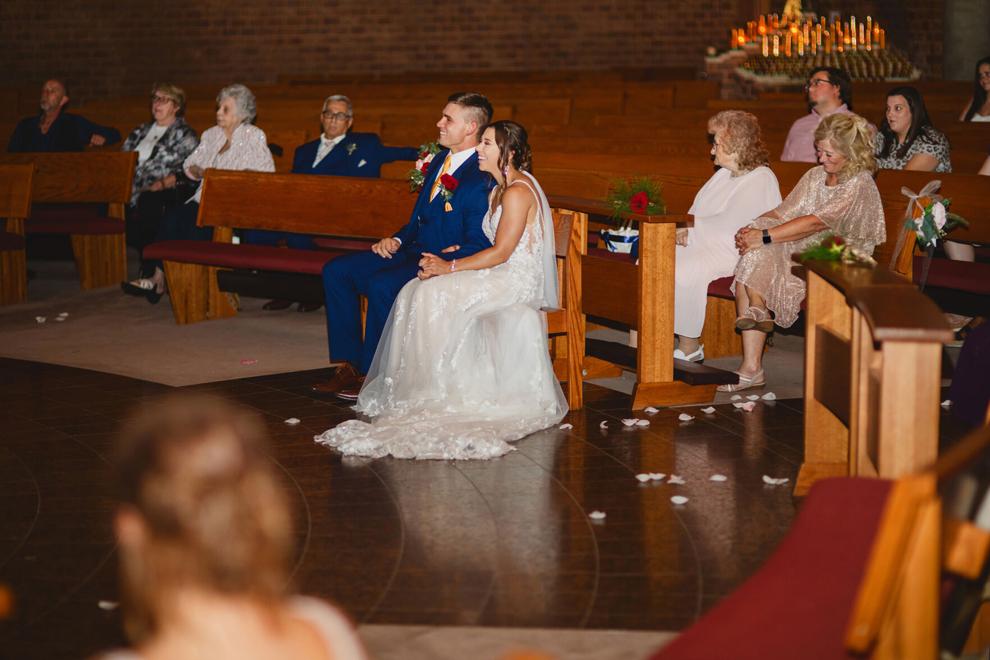 The couple had loosely planned their wedding around a "Beauty and the Beast'' theme, and the darkened church lit by candles fit right in with a scene from the movie. The ceremony was so unique that they said they temporarily forgot about the windstorm that had knocked out power across the city and threatened to derail their wedding plans.
Thanks to the vendors involved, it wasn't.
Tyler got the first hint of trouble when he arrived for an early golf outing that morning with his groomsmen at Platteview Golf Club in Bellevue. Fifteen trees fell during the storm and some power lines were down on hole 18, and the course had to close for three days.
"It was destroyed there, and they didn't have any power," Amanda said.
Amanda said "the flood of calls'' about the power situation and what it might mean for their wedding and reception almost convinced her the day was ruined. She got a little teary-eyed.
"My girls said it was going to be amazing, it's going to be great," Amanda said. "They put that positive spin on it."
Columbkille wedding planners Michelle Grzywa and Michele Sweetmon were among the callers, assuring the Valenzuelas they could still pull off the ceremony at a candle-lit church.
It was so dark that Amanda couldn't see their guests as she walked up the aisle. They had to yell their vows because the microphones weren't working, and it was hot and dark in the room where the men got ready.
But after waiting for two and a half years to be married, they had no complaints.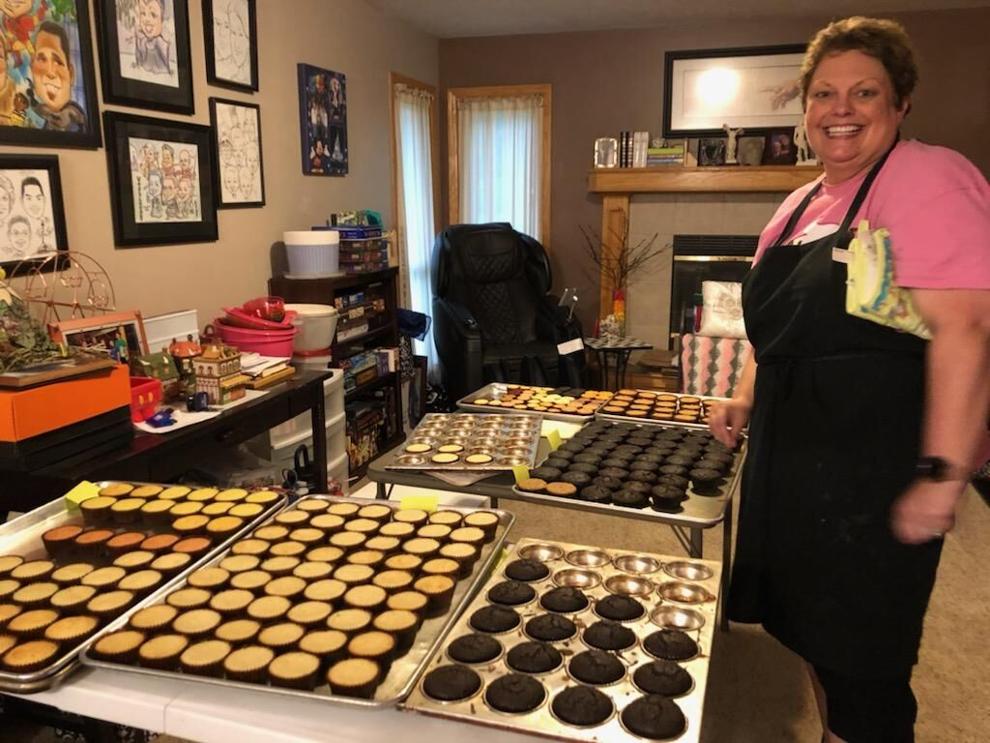 SmallCakes Cupcakery in Papillion also lost power. Manager Nancy Ermitano started making the Valenzuelas' 12 dozen mini cakes at 4 a.m. using only the light from her cellphone. The main cake had been completed the night before.
She and her staff began transporting batter to her home in Bellevue to bake into cupcakes and returning it to the store to be decorated. Two orders canceled and two postponed, but she was able to bake 16 dozen minis and 300 cupcakes at her house. Customers were informed about the situation.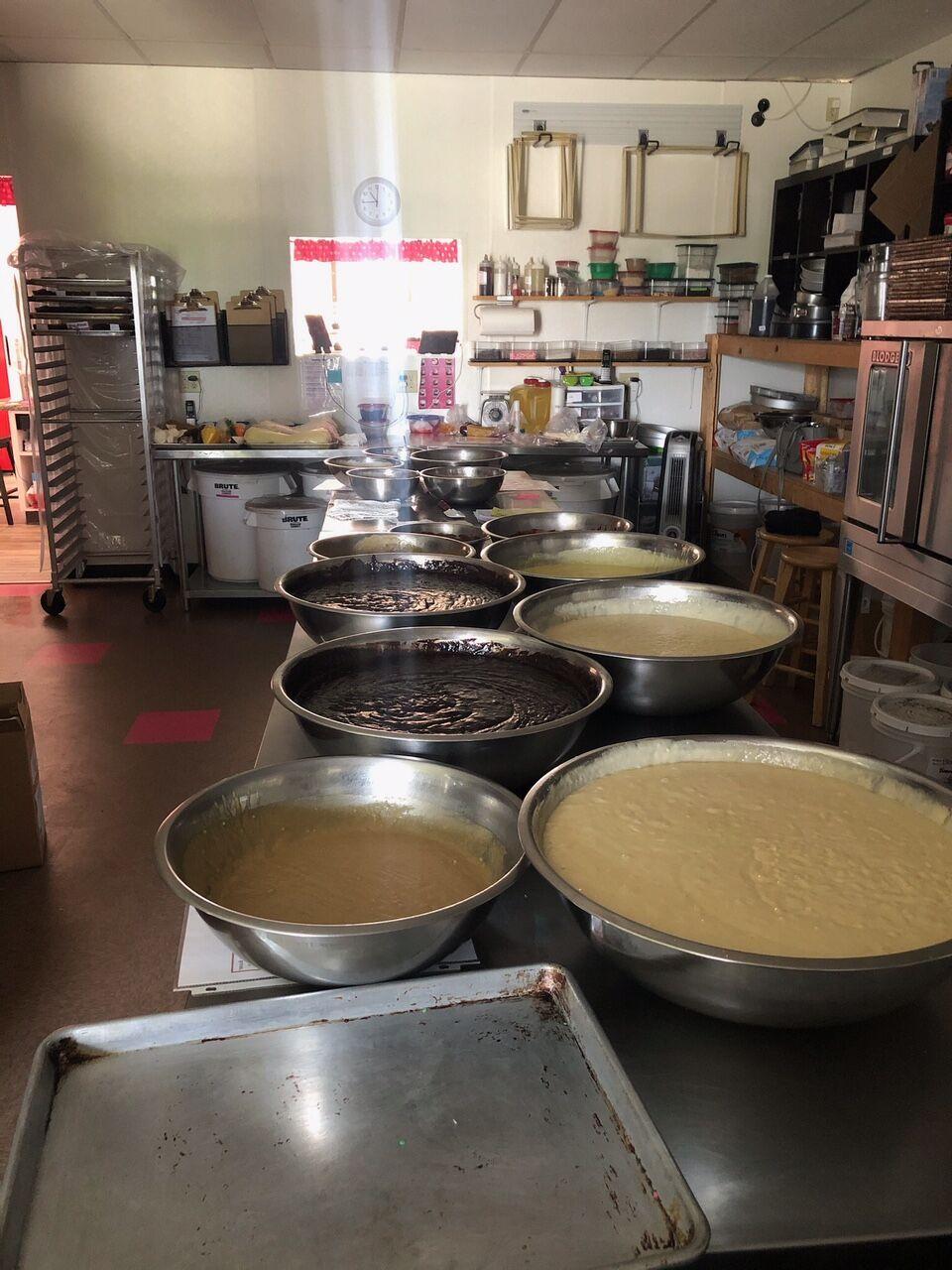 The store was responsible for two wedding cakes that day, and both were delivered as ordered.
"We wanted to make sure everyone had what they needed," Ermitano said. "We were only about an hour late delivering them."
The Millard Social Hall had power, so things went smoothly for the Valenzuelas' reception.
Across town, there were no issues at St. Elizabeth Ann Seton Church and the day appeared to be going as planned for Mike and Shelby Schaefer.
Then they got the call from the Scott Conference Center on the University of Nebraska at Omaha campus that there was no power there.
"I was wondering if we were going to run into this issue," Shelby said. "I was at the point where it is what it is."
But just like at Columbkille and SmallCakes, the Scott Conference Center catering staff made it work.
"They were pretty confident they were still able to host it," Shelby said. "They had some lighting, the DJ was able to play and the food was OK, too."
The only thing that generators couldn't fix was the air conditioning. Large fans and some open doors kept most people from wilting, Shelby said.
"A lot of guests said it wasn't horrible," she said.
About 9:30 p.m., the power came back on. But what mattered to Shelby and Mike was that they were together and the day had all turned out fine.
They, like the Valenzuelas, were determined to make the most of their weddings and receptions.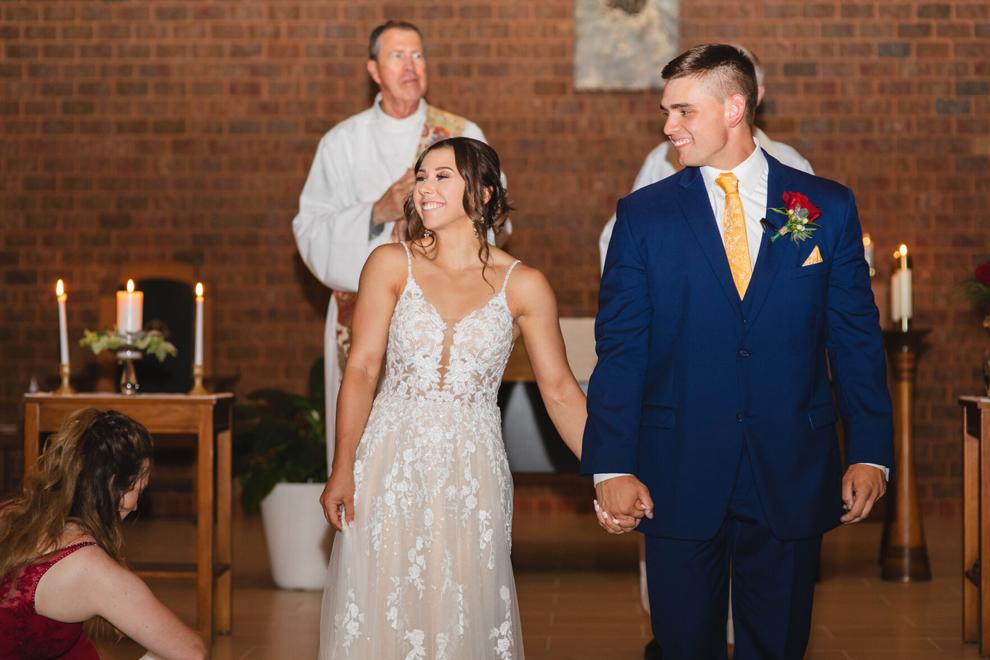 "I think we had just reached a point where we are are going to get married and we're going to be happy to get through the ceremony," Shelby said. "If there was going to be food, people were going to be happy."
Tyler said it's kind of funny how it all turned out.
"We avoided COVID,'' he said. "We had missed all these ridiculous things, then the night before (the wedding) it stormed."
---