Kailie McDermott and Shawn Korth were coaching a Little League baseball game in Humphrey, Nebraska, in June when Shawn collapsed and went into ventricular fibrillation, an often fatal heart rhythm.
He had just given their shortstop a high five.
"Shawn went without a pulse for four minutes on the field. Luckily, bystanders rushed in to do CPR until the EMTs got there," Kailie said. "When all was said and done, Shawn went through nine rounds of CPR and two shocks from an AED defibrillator."
Shawn was born with pulmonary valve stenosis. He had some valves replaced in 2020 in his third open heart surgery. He had surgery again in April 2021.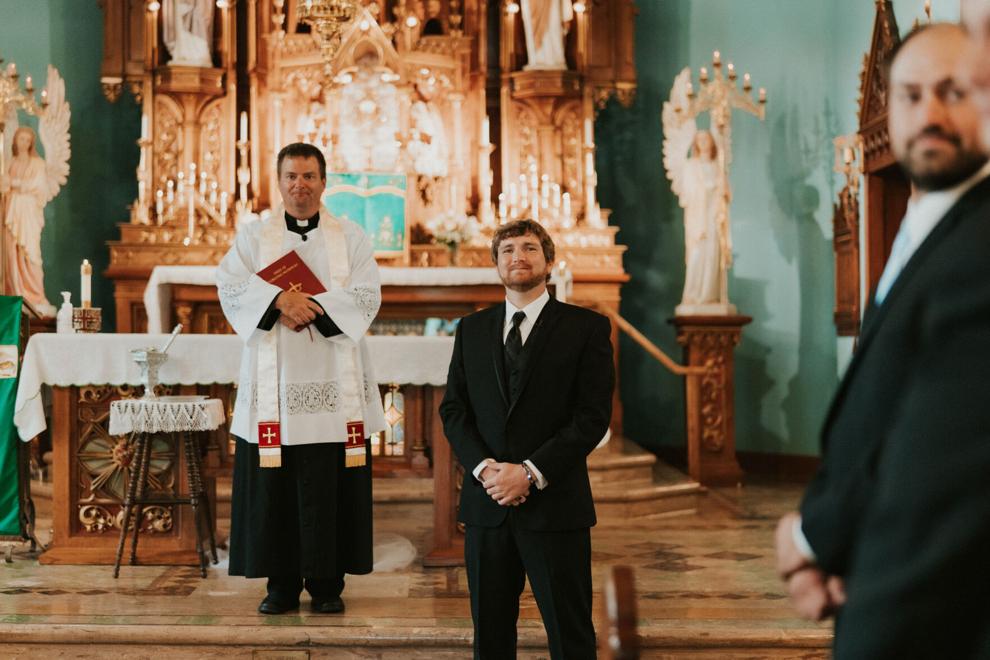 He spent a week in the hospital after the incident on the field but about a month later, the pair were able to tie the knot.
"I married the strongest man I know," Kailie said. "When we met he told me not to fall in love with him because he had a bad heart, but obviously I did anyway."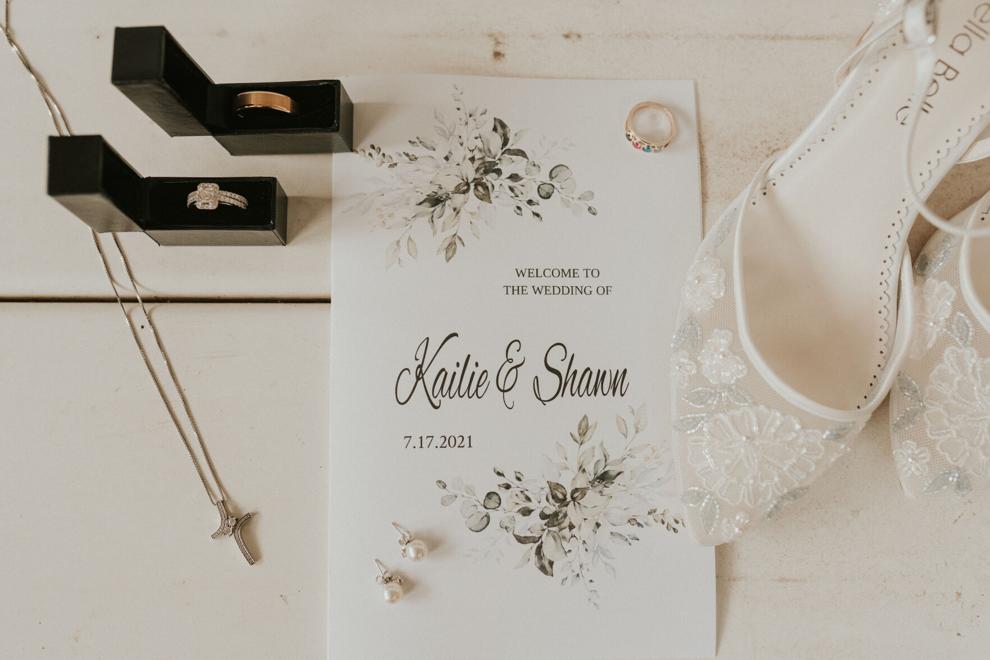 EGGCELLENT IDEA
About two years after the pair met at a street dance in Howells, Shawn got down on his knee and proposed to Kailie during a visit to one of their chicken barns near Lindsay, Nebraska, where they now farm. It took a long time for Shawn to find the finances for the eight barns, so it was a big moment when they were built.
"The location he proposed was sweet because the chicken barns were a start of a new journey we would be taking on together." Kailie said.
She thought they were just giving a tour to a friend, with bowling afterward, so she had resisted his attempts to get her to dress up.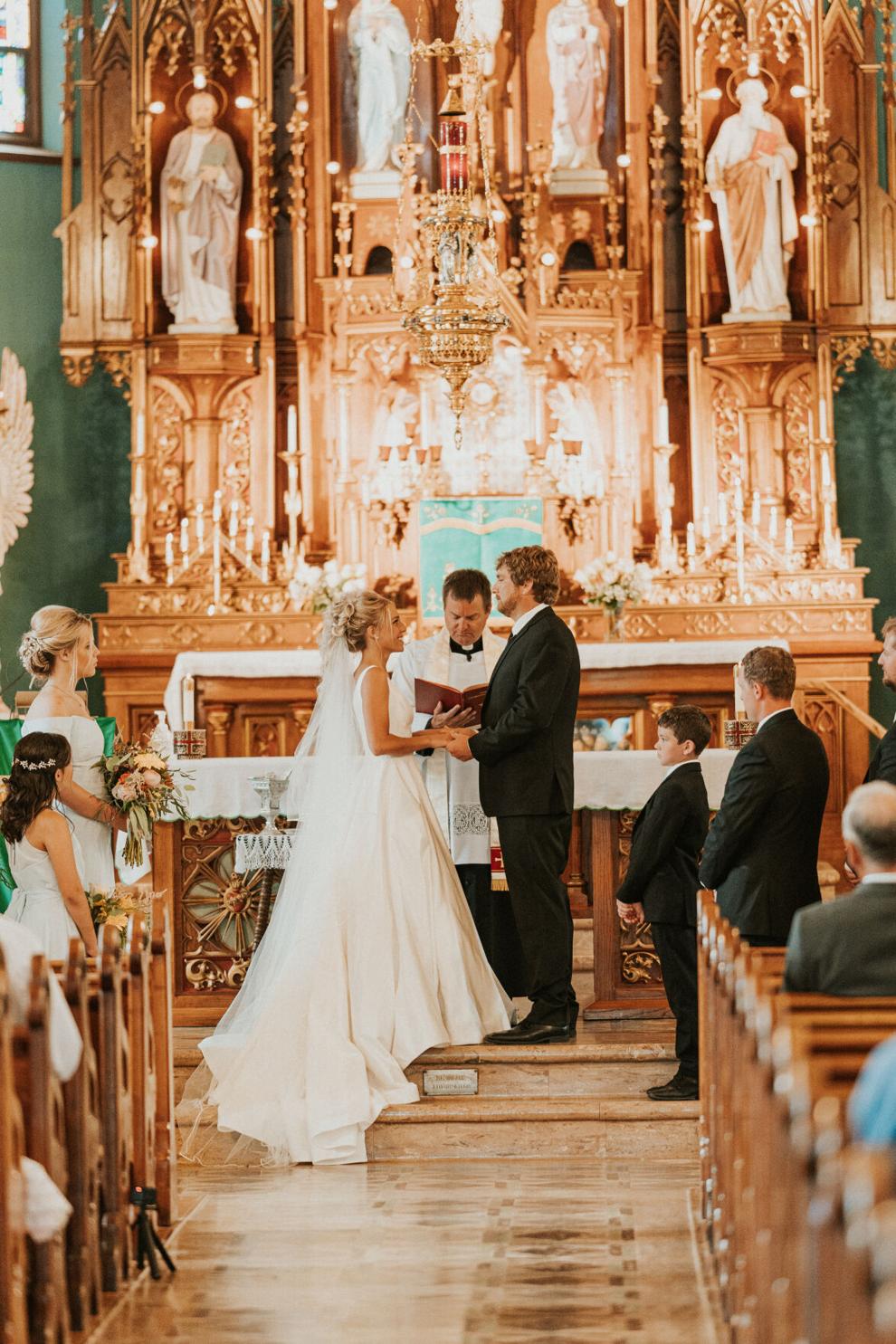 MARRIED AT LAST
They had to push their wedding back 11 months due to COVID-19. Kailie wanted it to be elegantly whimsical. The tables were decorated with greenery along with vases filled with wildflowers, lanterns with tea light candles and for the round tables, round mirrors with Monet stem holders with floating candles. They tried to stay true to their budget.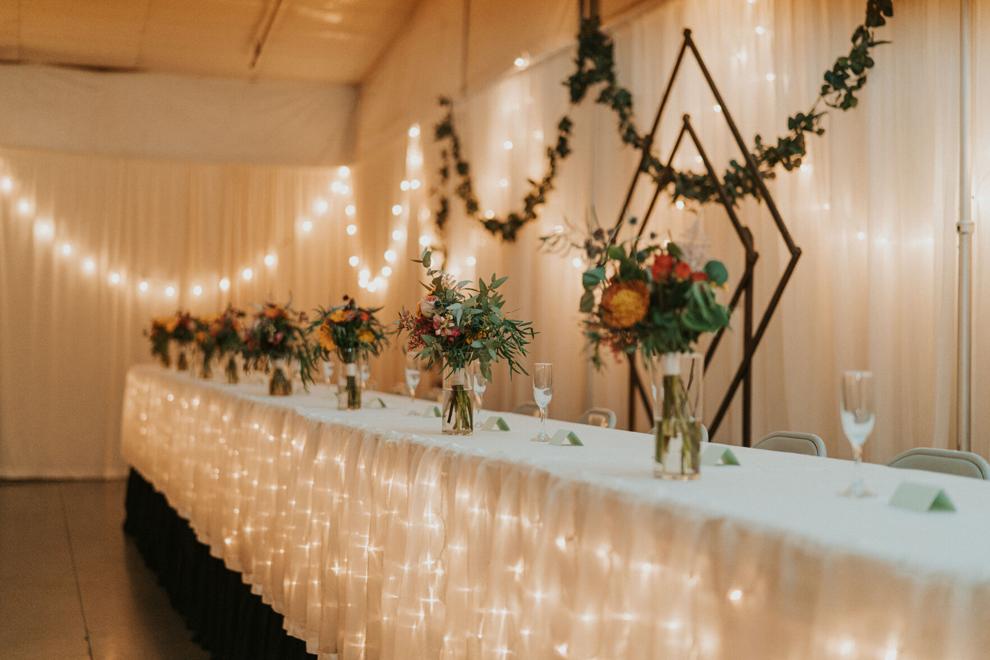 "With pushing the wedding back a year, we didn't really stick with it," she said.
Good photos were at the top of their list. They also had an extensive guest list, with invitations sent to 375 people, of whom 300 attended. Their parents helped with expenses.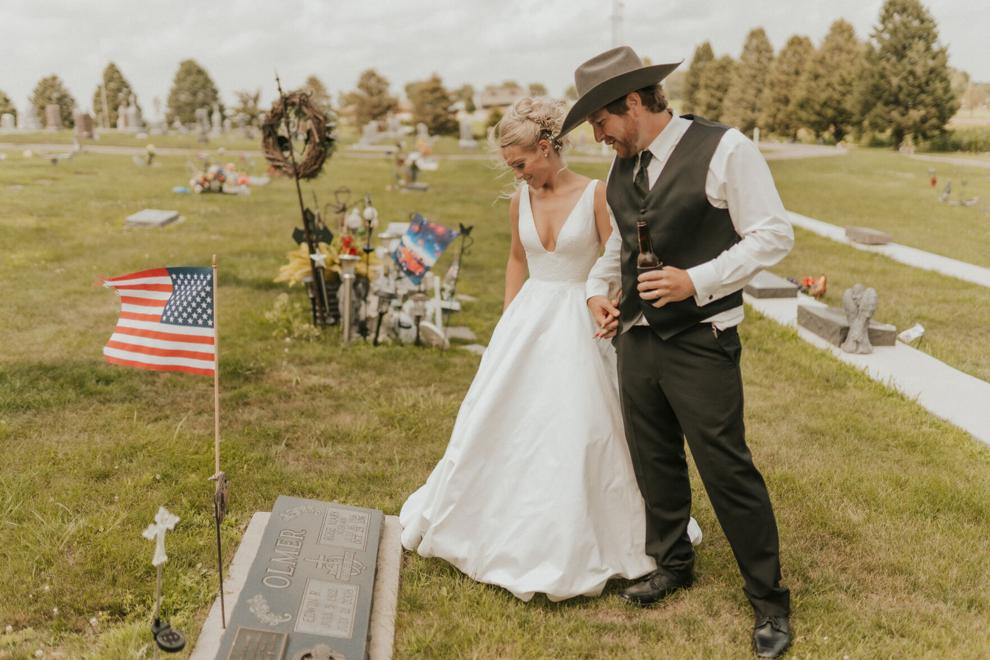 SPECIAL MOMENTS
The church bells didn't work as they left after the ceremony, but in a heartwarming moment, they escorted everyone out of the church. They loved being able to thank all their friends and family for being there. They also stopped at the graves of Shawn's grandparents. Friends interviewed them for the video they put together and played at the reception.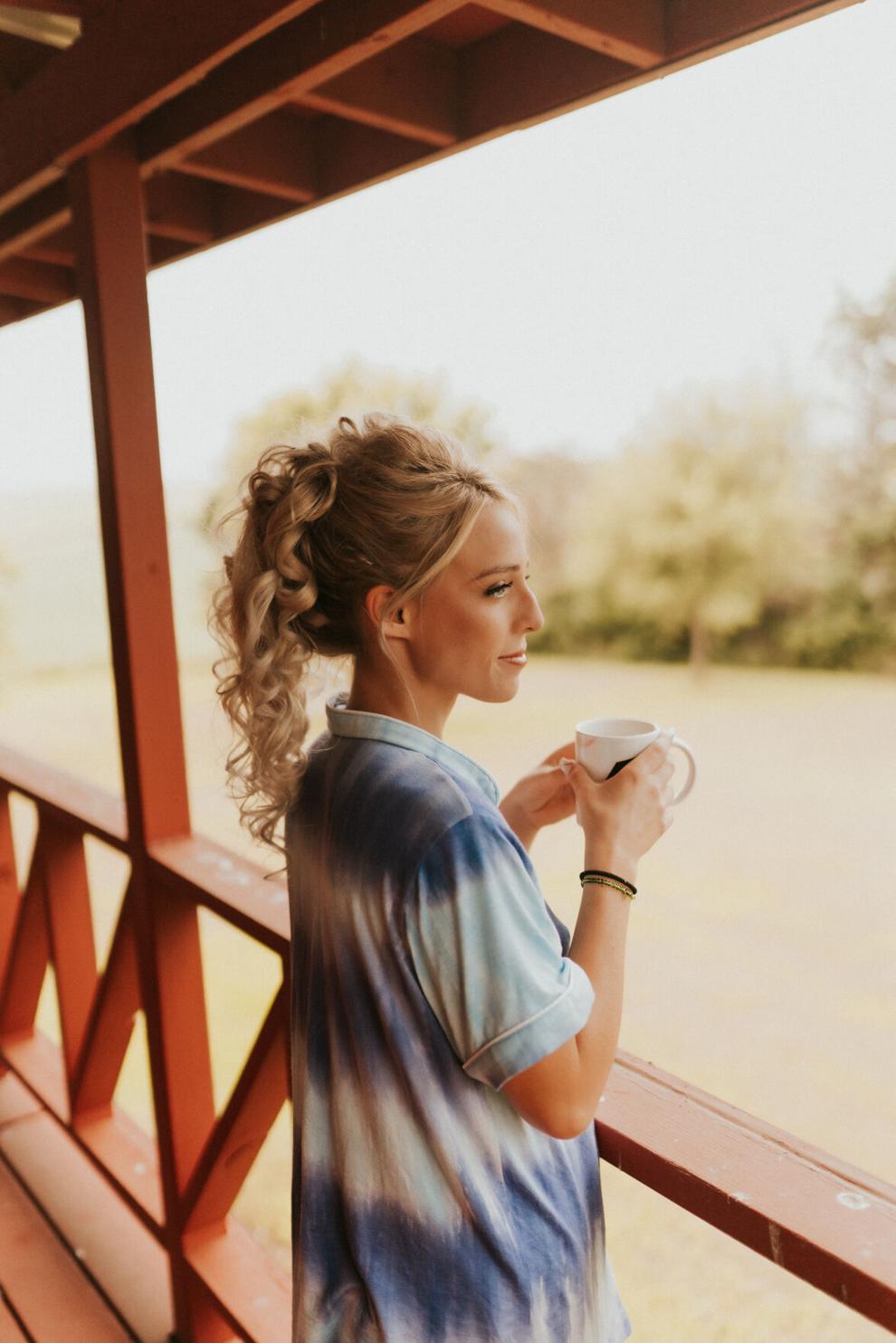 SLOW THINGS DOWN
The getting-ready process and formal photos felt rushed for the 1 p.m. wedding. A 3 p.m. wedding would have worked better, they said. But forget about it being picture perfect and make it just about the two of you.
"That is what really matters," Kailie said.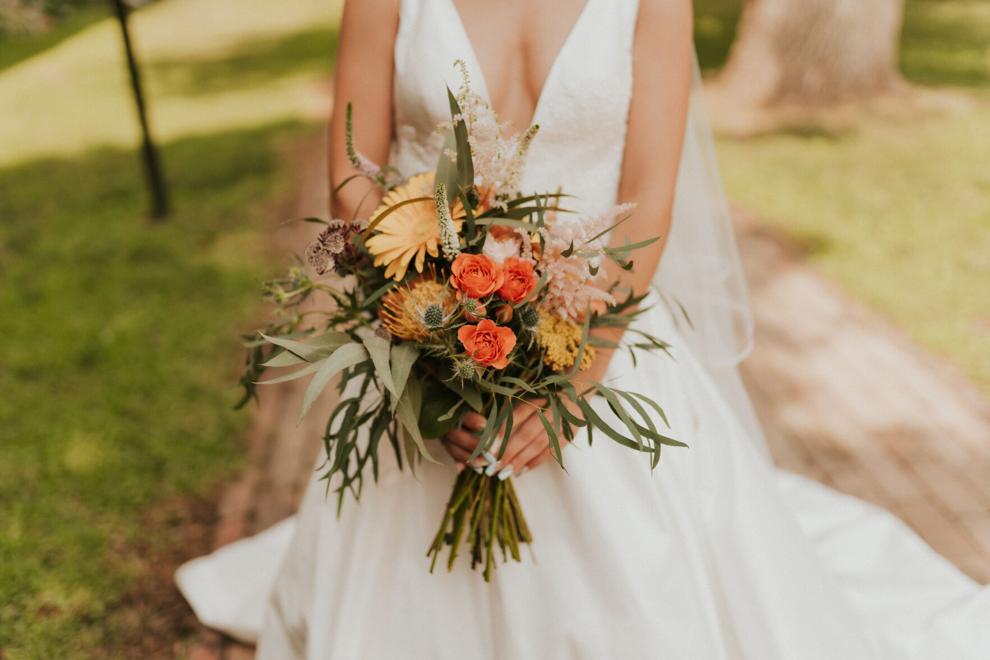 HOLD MY FLOWERS
Bouquets are a beautiful prop but go ahead and put them down for some of your photos, Kailie said.
"I feel they will appear more personal as you aren't worried about how to hold your flowers and I believe they can just get in the way," she said.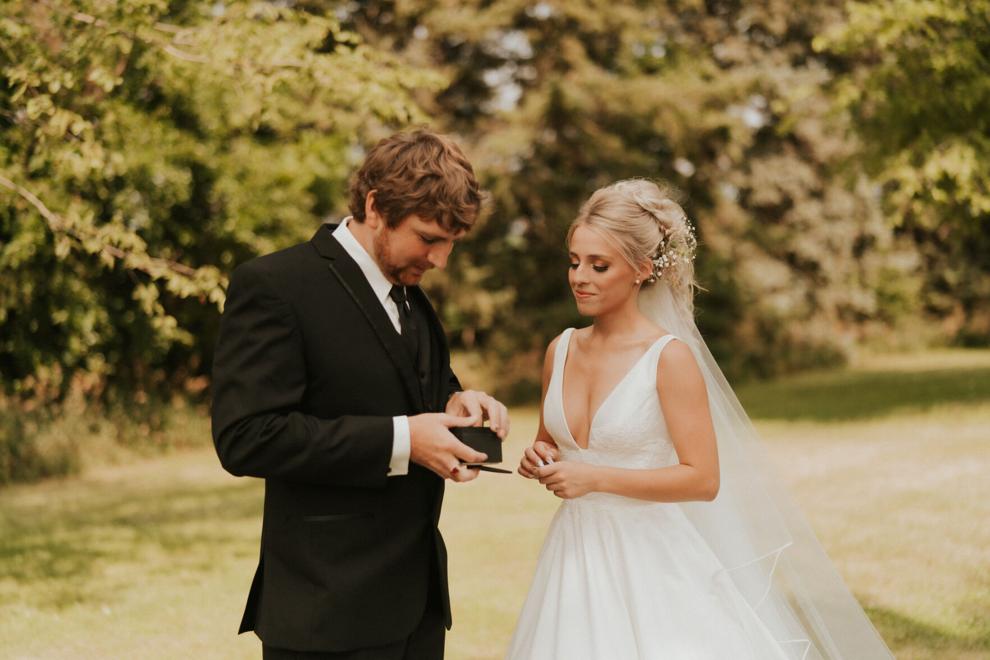 FOREVER GIFT
Kailie's grandmother made them a quilt as a wedding present.
"It is a good keepsake, and will be around for the rest of our lives," she said.
Kailie gave Shawn a pocket watch with the engraving, "I love you till the end, 7-17-2021".
Shawn gave Kailie a diamond bracelet.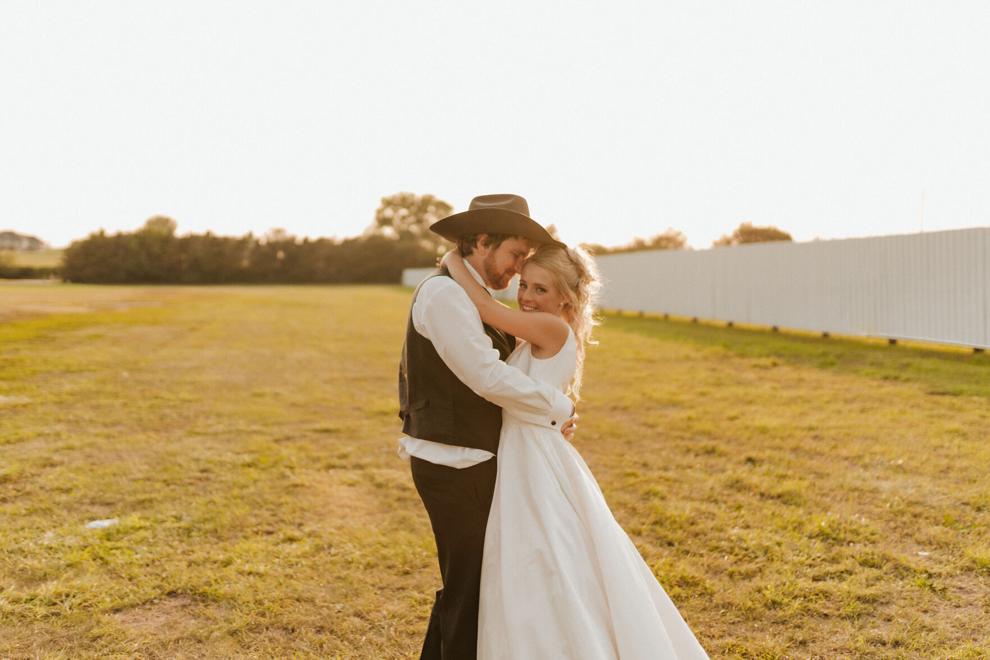 JUST THE TWO OF US
For their honeymoon, they didn't have a plan and they loved it.
"We headed to Yellowstone, bought a tent and went hiking, sightseeing and wolf watching, she said. "Just being together was all we wanted."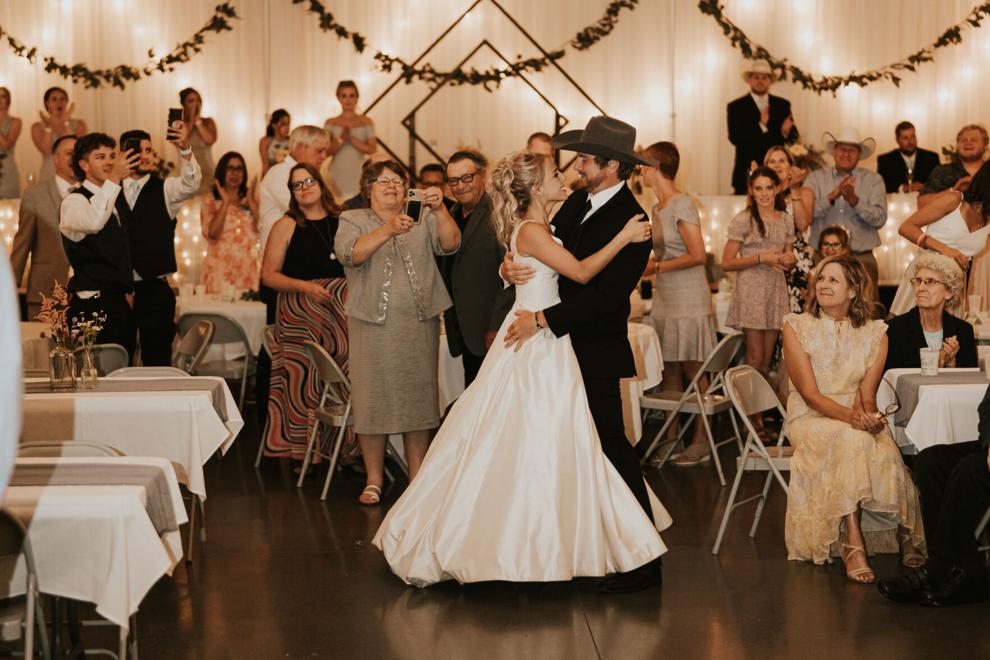 HE WON'T GIVE UP
Shawn said Kailie is the most beautiful and kind-hearted person he knows. Kailie said Shawn is sedulous, caring, selfless, thoughtful and spontaneous.
"But most of all, Shawn is a fighter," she said.
---
Happiest Days: Area couples share stories about their weddings