Emma and Todd Baker's honeymoon is turning out a little different than they had planned.
You could say, actually, that it has gone to the dogs.
But that's only part of the story.
Instead of celebrating their nuptials with Midnight Mass on Christmas Eve at St. Peter's Basilica in Rome, followed by a trip to Ireland, the coronavirus has turned everything upside-down.
The Omaha couple is now honeymooning in ... Omaha.
And, they're having a wonderful time.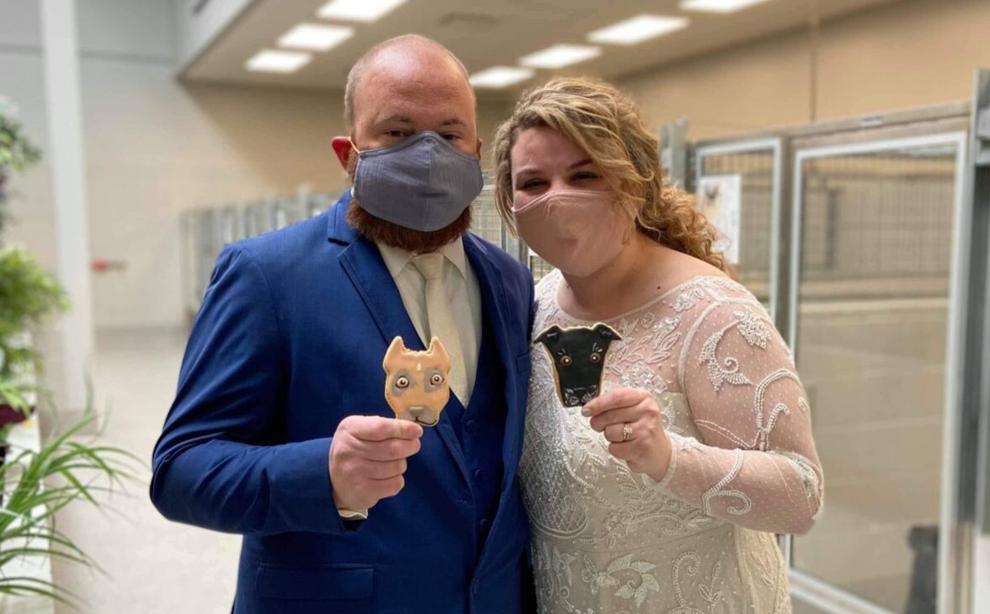 "We just really wanted to spend our money in a way that would lift up those around us," Emma said. "We love supporting local — it's a big part of who we are."
Emma said it's been a very strange year leading up to their Nov. 28 wedding at St. Peter Catholic Church in downtown Omaha. While it's been so difficult for many because of the pandemic, the newlyweds have been having a blast getting to know each other and buying their first home.
Both are in their 30s, and she says they stumbled around a lot in their 20s until they found each other.
"It's absolutely the happiest year of our lives," she said. "We're trying to find ways for people to ride that joy train with us. We're just trying to find small things to be done with great joy."
As part of that joy ride, they supported every local restaurant they could last week, both for lunch and dinner. A friend, Montoya Johnson, opened A Taste of New Orleans in Benson during the pandemic, so that was a must-stop.
Herbe Sainte, Rivera's Mexican Food, Salween Thai, Louie M's Burger Lust, Dinkers Bar and Grill, Acadian Grille, Lo Sole Mia, V. Mertz, Umami Asian Cuisine, The Boiler Room, Dolce, Le Voltaire French Restaurant, The Grey Plume, The Drover, Nicola's Italian Wine and Fare and New Gold Mountain were among their dining spots.
Emma used to work at the Nebraska Humane Society, so that was a requirement, too. The couple bonded early in their relationship when Todd jumped in to help Emma with a severely emaciated dog she was fostering.
Dressed in their wedding finery — because why not — they took treats from locally owned BrixTix Bakery for Dogs to the shelter.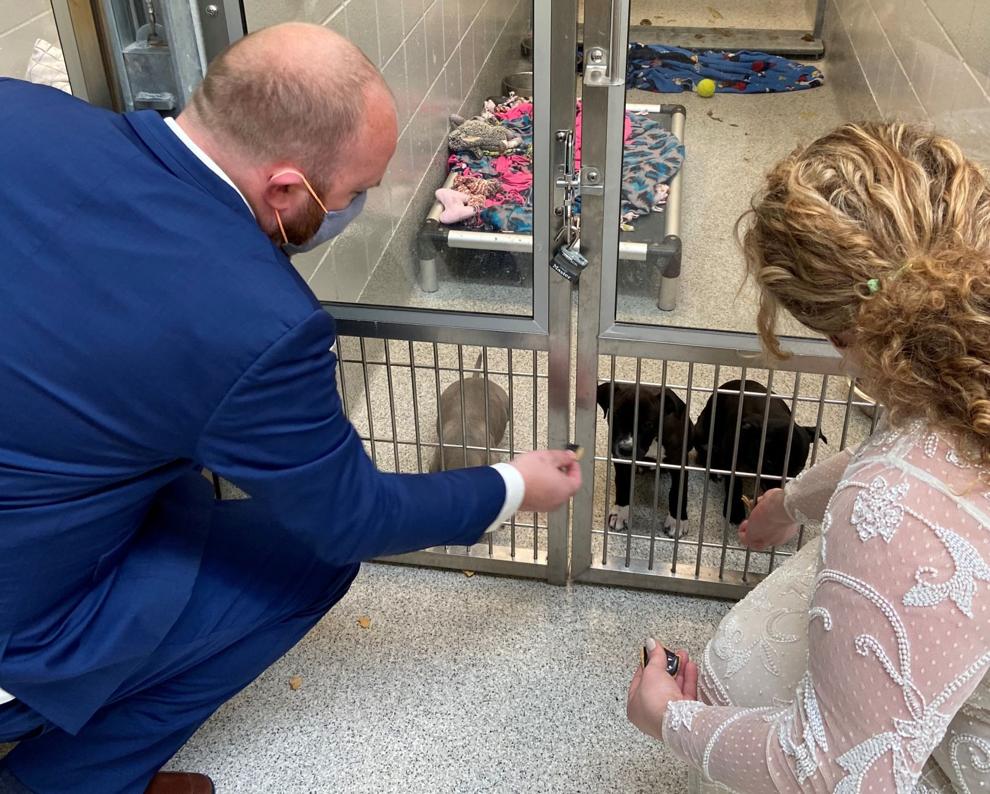 "Cuppy Fiasco made these hilarious cutouts that looked exactly like our dogs," Emma said.
And in a sight you don't see every day, they visited a few dog parks to do the same. In their wedding attire, of course.
While they were all dressed up with nowhere to go, they surprised friends who couldn't attend their downsized ceremony with cookies for their dogs, too.
When the newlyweds weren't frolicking through Omaha eating out or spreading joy on their "Christmas Light Cruise," they continued to work on their fixer-upper near 50th and Center Streets and hang out with their Humane Society adoptee dogs, Ron Swanson and Con Queso.
Todd said that of course they would rather have left town, but they are trying to make the most of what could have been a depressing situation.
"I wouldn't change the time me and my new wife are spending for anything," he said. "We're making the best of what we have been dealt."
---
Our best staff images from December 2020