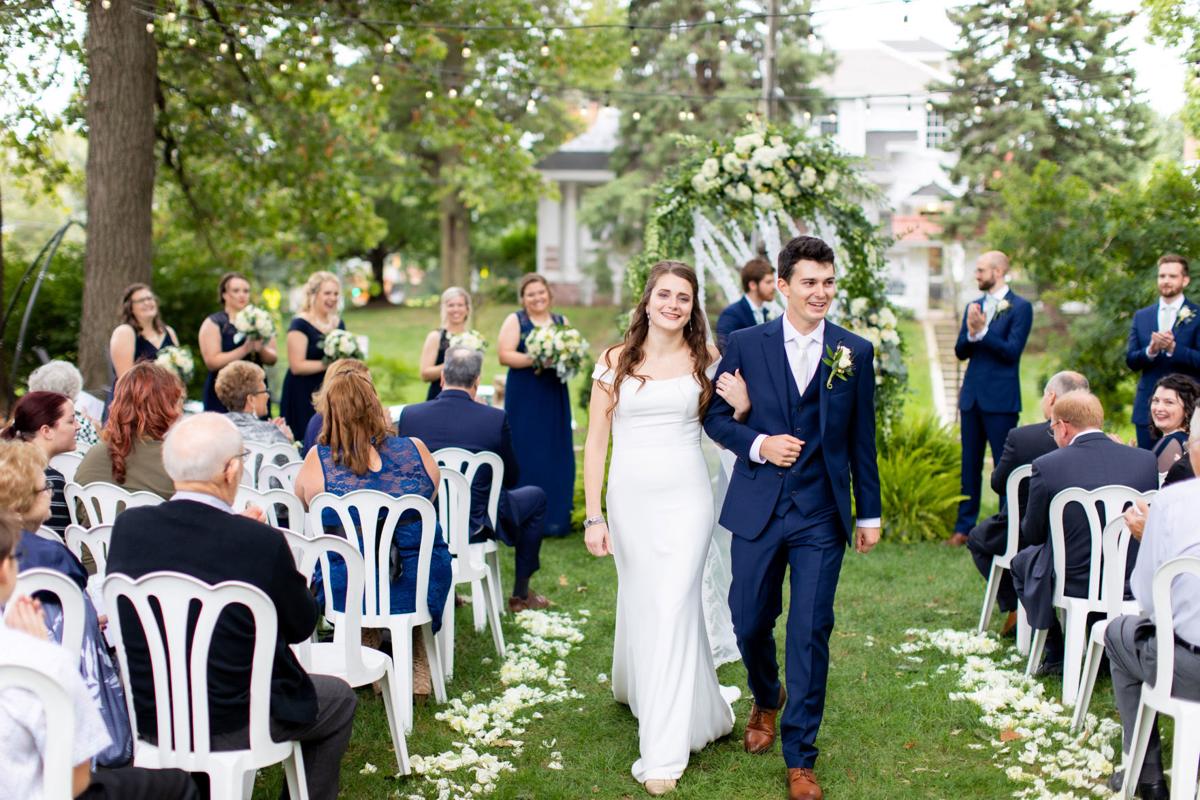 September 28, 2019, Scottish Rite Masonic Center, JLS Photo
FURRY ASSIST Creighton put the engagement ring on their dog's collar and asked Lorelei to take the dog for a walk. That's when she noticed the ring. "It was an easy decision to marry him," Lorelei says. "He is very supportive, kind and open to new adventures." The two had met in college in Sioux Falls, South Dakota.
WEDDING VISION An elegant outdoor ceremony with a fun and simple reception. They decorated with greenery and fresh blooms. "Very beautiful and much cheaper than having lots of flowers," Lorelei says. Photography was their biggest expense, followed by catering.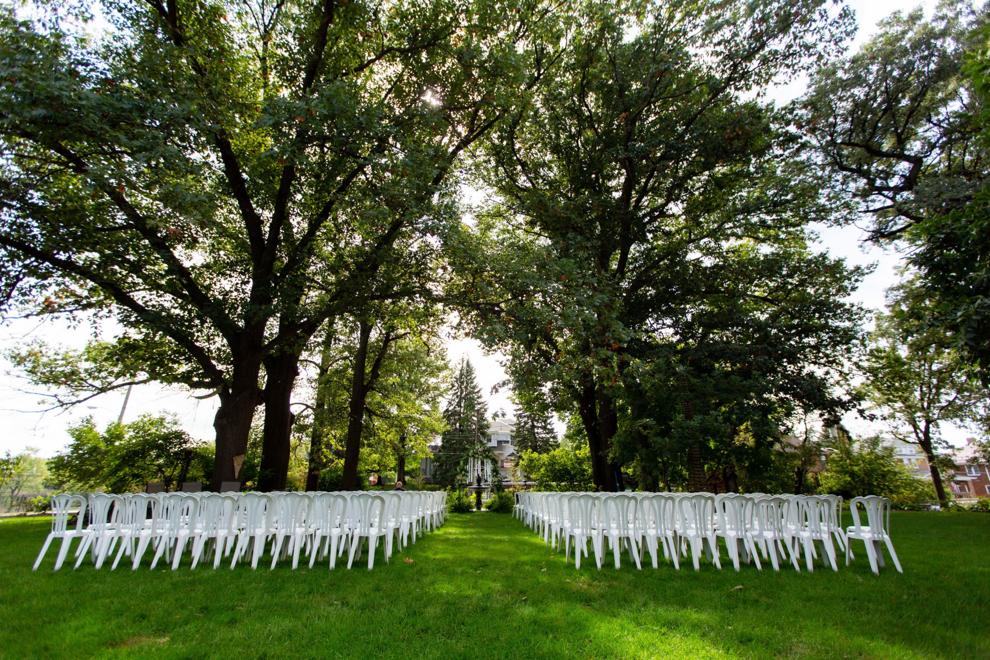 HUSKER FANS Their wedding coincided with the Nebraska-Ohio State football game, so they showed the game on TV at the reception.
UNFORGETTABLE MOMENTS For Lorelei, it was when Creighton teared up as she walked down the aisle. There was a funny memory, too, when their toddler ring-bearer drop-kicked the pillow he was carrying (fortunately, not with the ring). They wrote letters to one another and read them after the reception. Creighton recalls how stunning Lorelei looked the day of the wedding. "I'm so glad to have a partner so smart, caring and beautiful."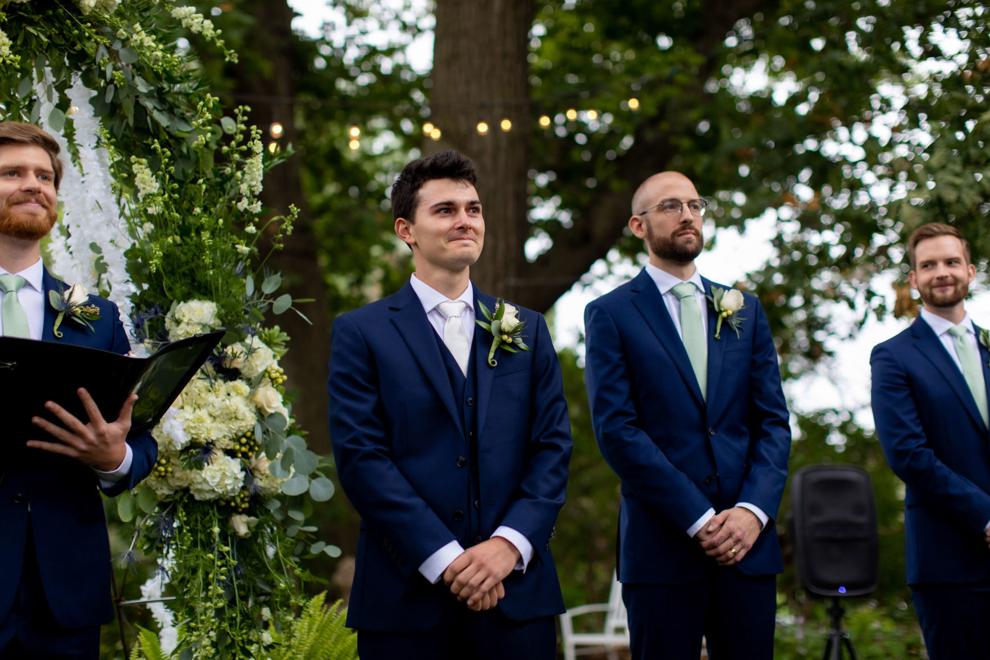 GAME NIGHTS Board games were among their favorite presents.
TIME TO REMEMBER Throughout the wedding day, take time to soak up the special moments and everyone who is there with you, Lorelei says. They found it difficult to talk with everyone and thank them for coming before the speeches and dancing began.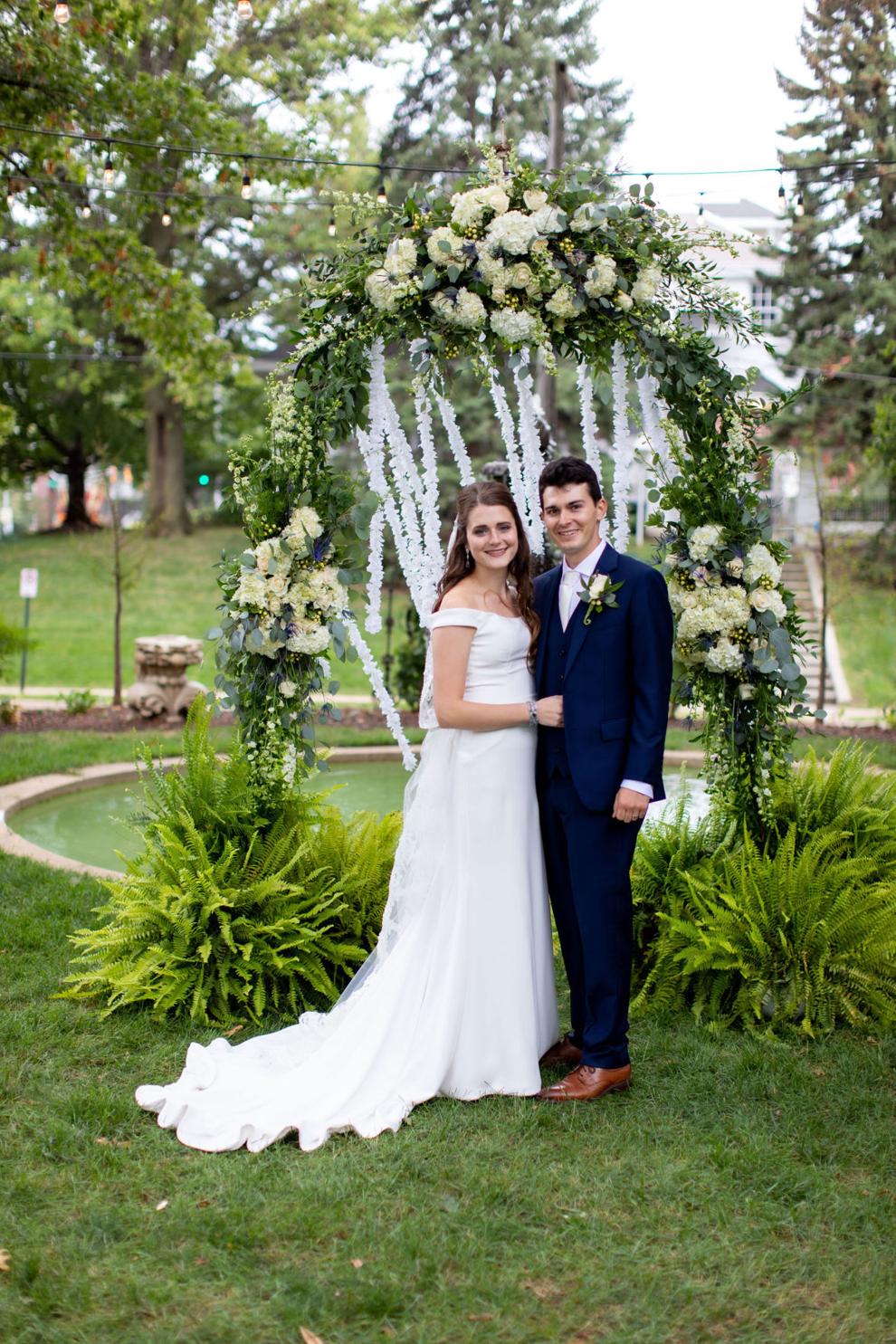 Essential details
THE COUPLE Creighton Gerber and Lorelei Tinaglia
WEDDING DATE September 28, 2019
REHEARSAL DINNER The Storz Mansion
CEREMONY The Smyth House, a private residence
RECEPTION Scottish Rite Masonic Center
BRIDAL GOWN Brilliant Bridal, Mesa, Arizona
ACCESSORIES Veil: Bridal Consignment, Richfield, Minnesota
HAIR STYLIST Desi McKenna/Element Salon
BRIDESMAID DRESSES Each chose their own
MEN'S ATTIRE Men's Wearhouse
RINGS Bride, Zales; groom, Etsy
FLORIST Damon/Design Expressions by Damon
MUSIC The couple made their own Spotify playlists and asked a friend to work the computer. A speaker was rented from United Rent-All
INVITATIONS/PROGRAMS Couple's own design and Vistaprint
GUEST ACCOMMODATIONS EVEN Hotel Omaha Downtown, Holiday Inn Express Downtown Omaha
WEDDING COORDINATOR/EVENT PLANNER/TRAVEL COORDINATOR Paula Steenson/Paula Presents
HONEYMOON Stillwater, Minnesota
Real Wedding: Lorelei Tinaglia and Creighton Gerber
Creighton Gerber and Lorelei Tinaglia were married Sept. 28, 2019 at The Smyth House, with a reception at Scottish Rite Masonic Center.