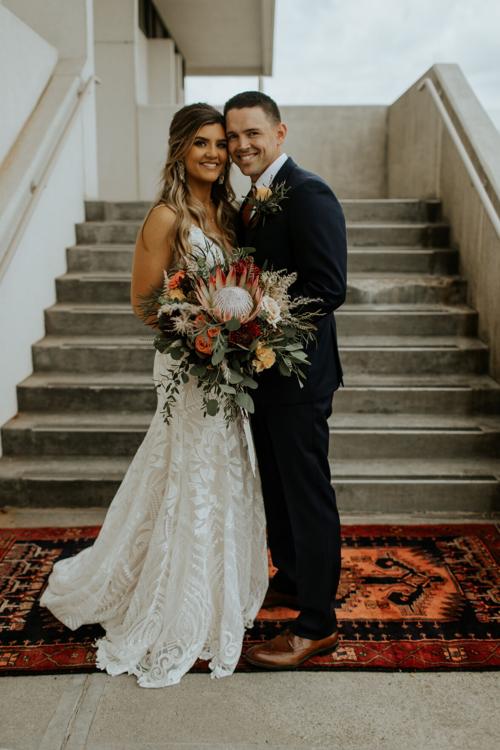 Although Ryan Kieselhorst and Shelby then-Gowen knew each other in high school, Ryan didn't make his move until a few years after college. And he did it through social media.
His infamous Facebook message, which he took hours to compose, went along the lines of "Hey, I see you live in Omaha now." Shelby said she decided to let him sweat for a day.
"Then we started talking, dating and have now been together for just over six years," she said.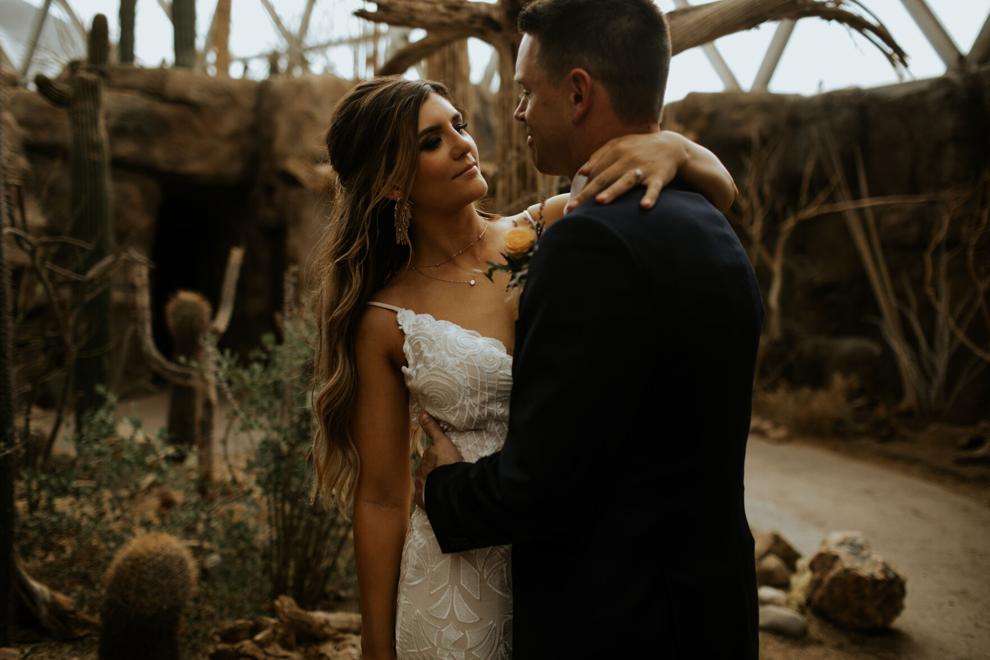 HOUSE WARMING
The couple had been living in an apartment together while they looked for a house. They finally found a Victorian home in the Field Club area with wood floors and trim that they couldn't wait to fix up. On closing day, after a few margaritas and tacos, they went back to the house to tear up the carpets on the second floor.
"Ryan went upstairs first and when I got up there he was waiting in what would be our master bedroom, with a trail of roses and candles and was down on one knee. Neither of us is quite sure how the speech went, but he asked, I said yes, and the rest is history," Shelby said. "After that, we spent the next hour tearing up carpet before meeting up with some friends to celebrate.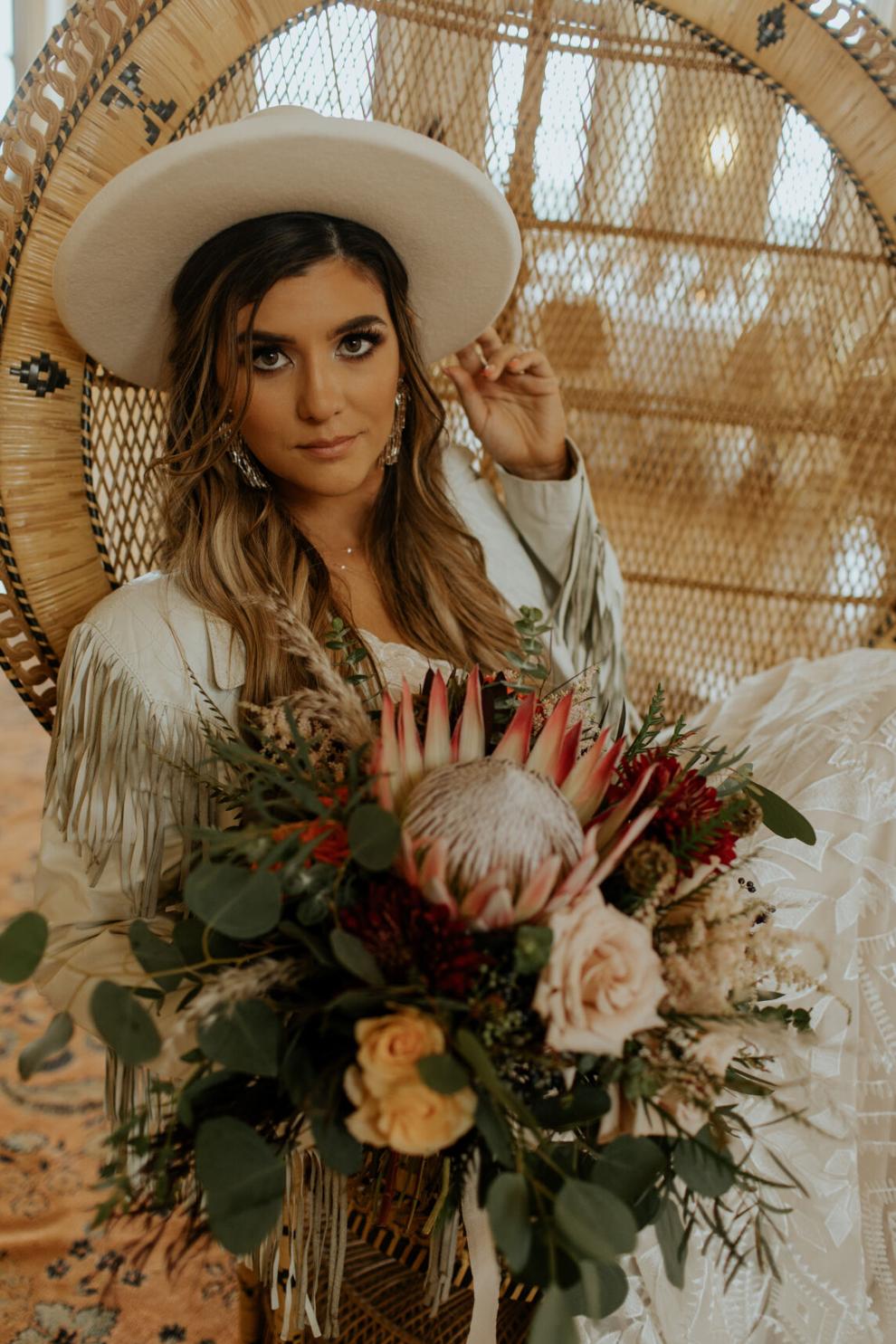 Shelby loves the 1970s and has turned Ryan into a '70s music buff. She's also into dessert and bohemia/eclectic décor.
"Obviously, that is a difficult theme to pull off in Nebraska, but I think it all came together," she said. "Much of the décor was more or less things that could be found around the house. We had wicker chairs and benches, vintage rugs, houseplants and dried grasses, and candles. We also had several macramé elements and dream catchers."
Each table arrangement was unique, which made each of them unique.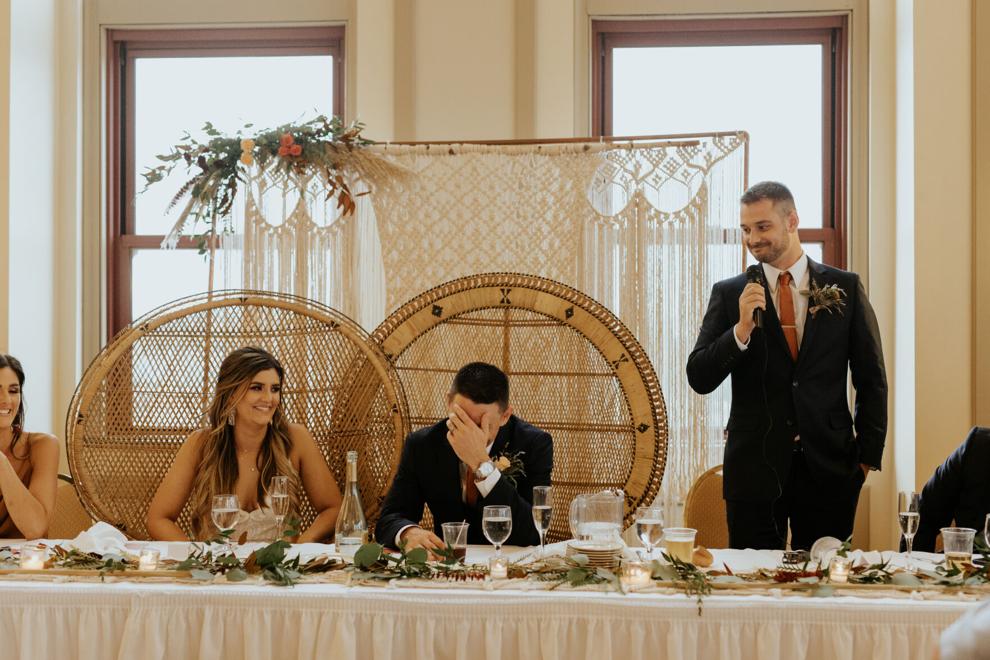 "One thing I utilized was wedding rentals for large area rugs, vases, macramé backdrops, wicker peacock chairs, etc.," Shelby said. "The tablescape included pampas grasses and other dried flowers, cacti, succulents and aloe, snake plants, candles, vases of warm toned flowers."
GOING GREEN
Ryan gave his groomsmen whisky decanters. Shelby gave her bridesmaids robes, jewelry, and a houseplant.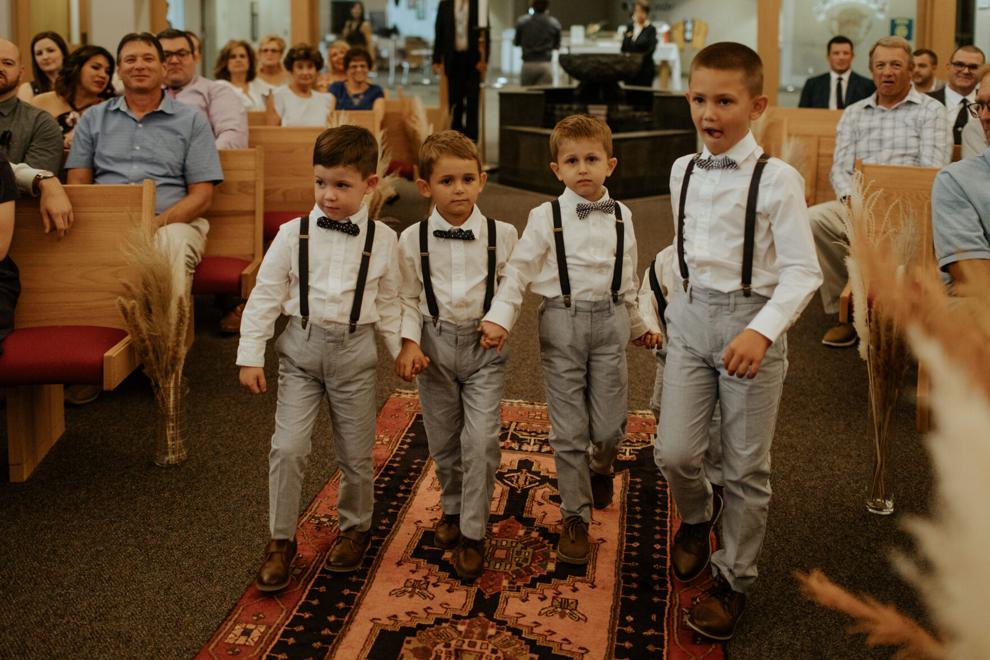 Ryan and Shelby had all of their nieces and nephews in their wedding party. During the ceremony, 2-year-old nephew Archie sat up on the altar next to Shelby and started taking off his shoes and socks to get more comfortable.
"It was just what Ryan and I needed to relax and enjoy the moment," Shelby said.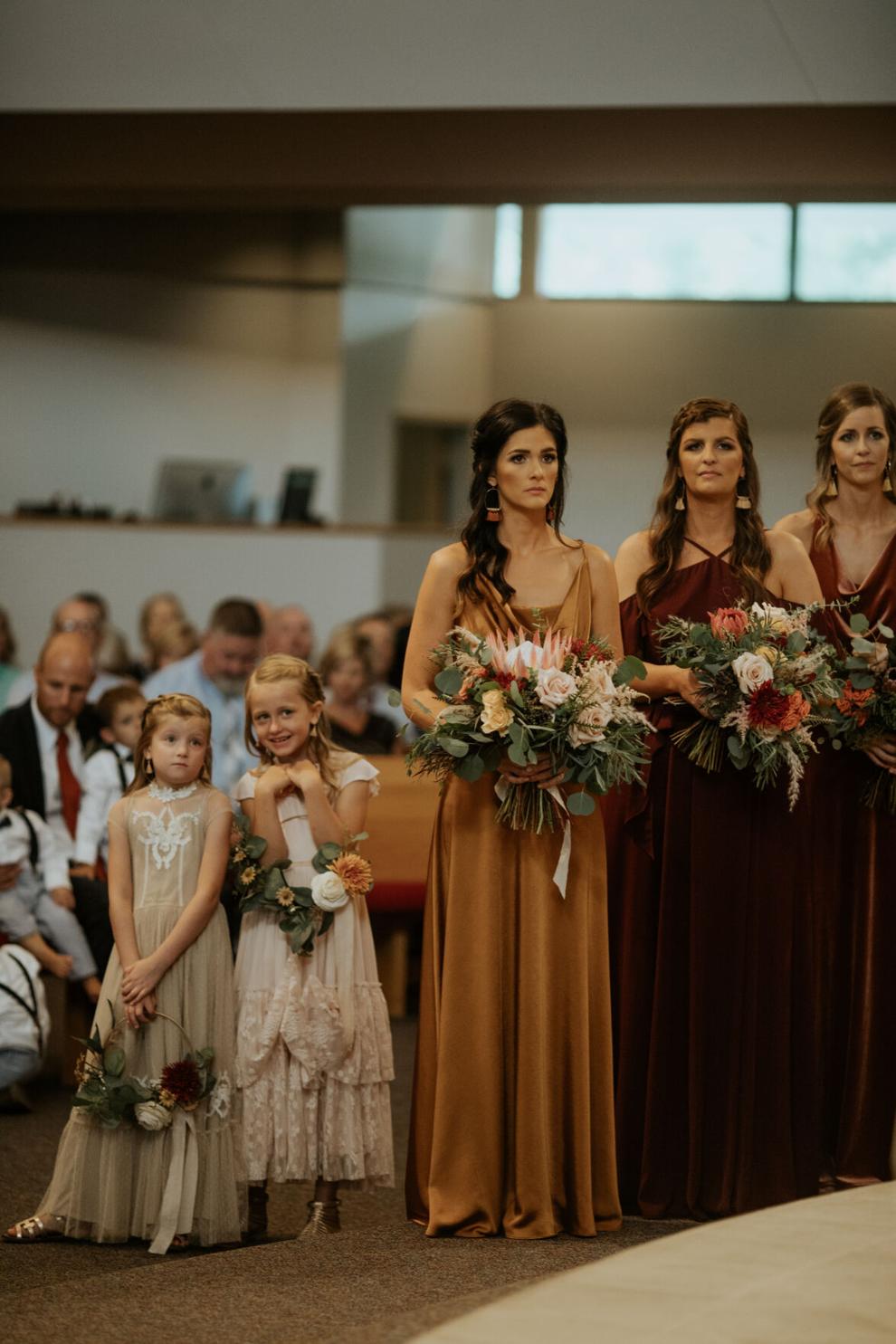 They both love the speeches at weddings, too, and said theirs were amazing. A couple wrote the exact time they were pronounced "Mr. and Mrs. Kieselhorst" in their card.
"I thought that was so neat and something I never would have thought about before," Shelby said. "We have recorded the time for every couple whose wedding we have attended since."
DO-OVERS
Shelby said the day flew by and it's important to enjoy the moment. The only thing she would change looking back is the price of the food, especially with a guest list of 425.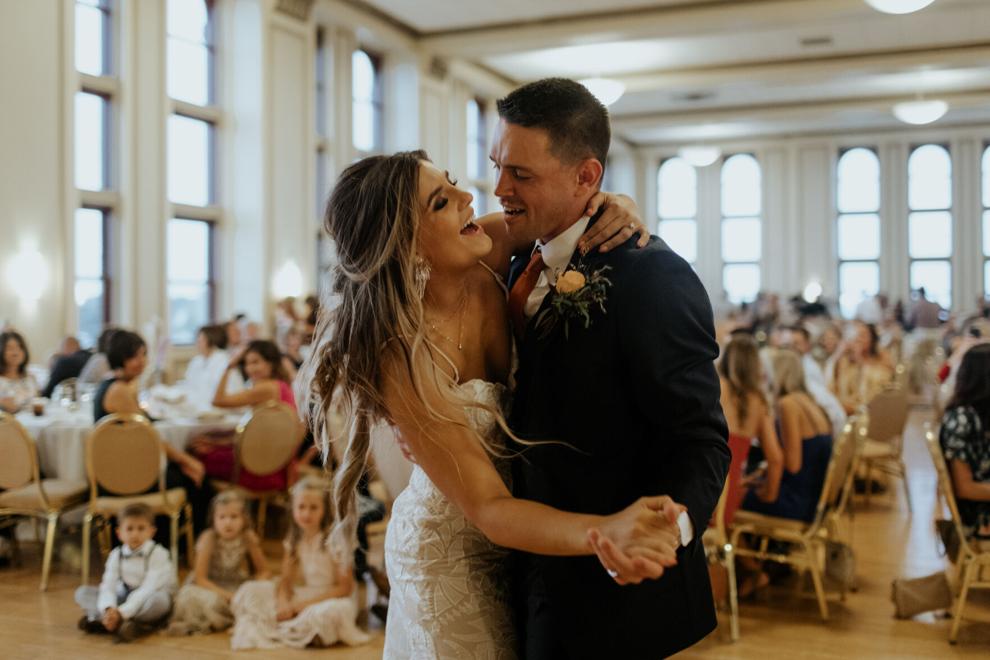 "I really don't think that is as memorable as the environment and experience itself," Shelby said. "Most of all, be authentic to you and your style. Ryan and I took somewhat of a risk with the style of our wedding in the Midwest, but I think it was fabulous."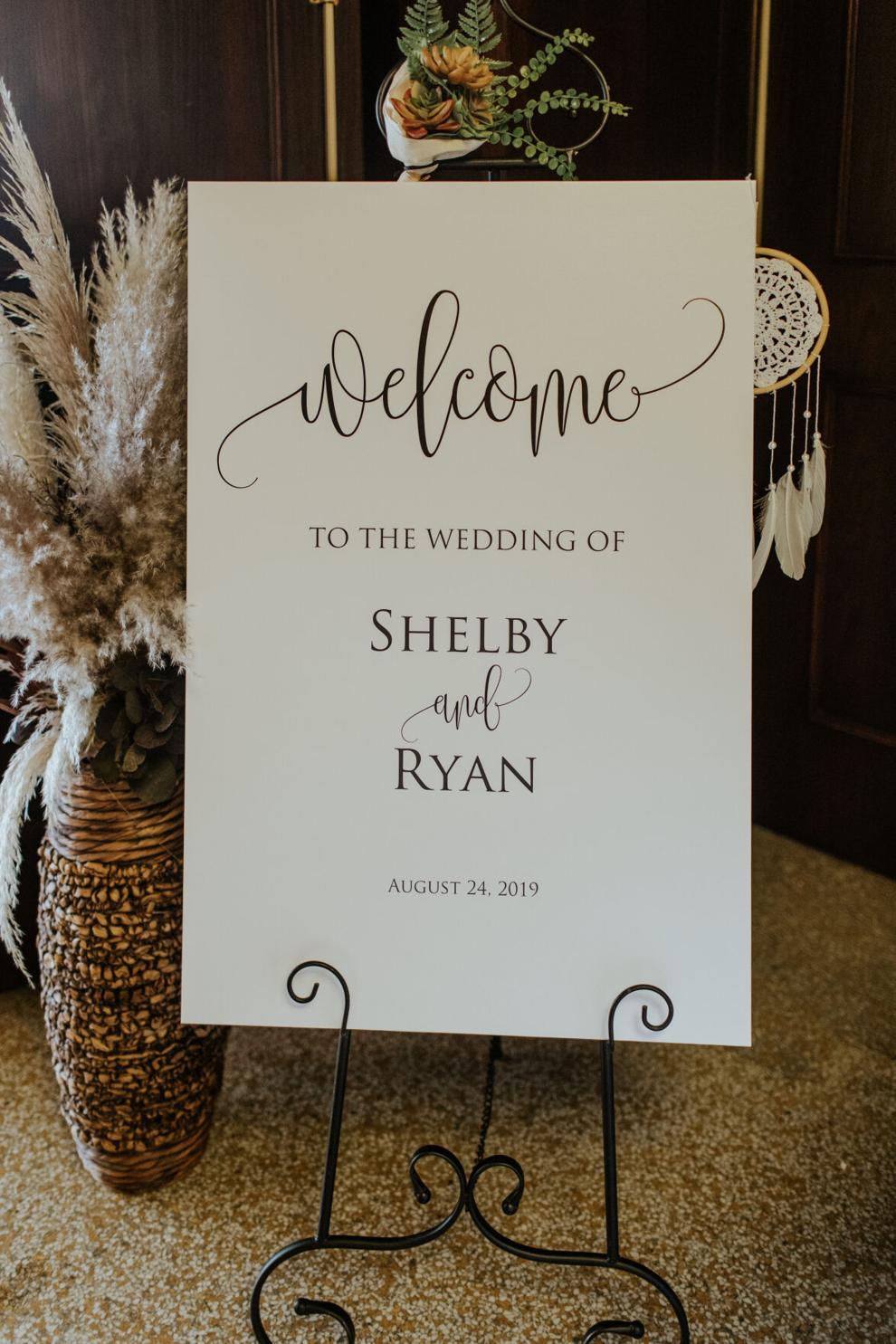 Her wedding planner made sure there were no hiccups.
BRING IT HOME
Shelby knew she wanted to spend on photography and videography.
"I think those memories last forever and are always something you can look back on," she said.
The majority of the décor was bought in order to be repurposed as décor in their home. Many of the vintage rugs and wicker touches were already things they had.
"I also think we wanted to make sure our guests had a good time," she said. "We like to think of ourselves as the life of the party when we are wedding guests, so we wanted to make sure our guests could enjoy themselves. That being said, a large portion of our budget was spent on food and drink."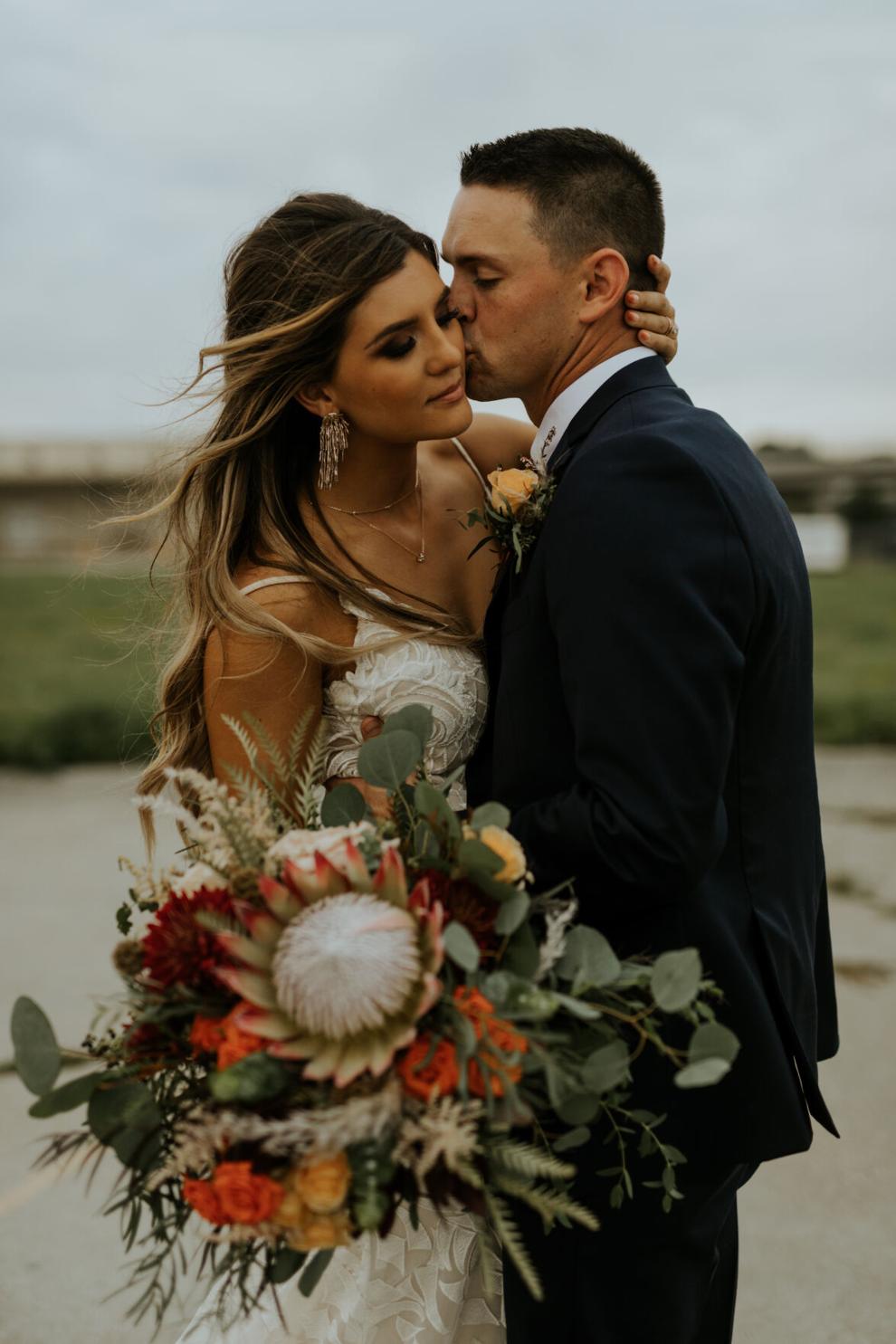 Shelby said Ryan challenges her and pushes her to reach her dreams.
"He makes me laugh, and he has amazing dimples," she said.
Ryan said he likes Shelby's sense of humor, too.
"She can always make me laugh no matter the situation," he said. "It doesn't hurt that she is a knockout."
ABOUT THE BIG DAY
PHOTOGRAPHER: Trin Jensen Photography
REHEARSAL DINNER: Jack and Mary's
CEREMONY: St. Timothy Lutheran Church
RECEPTION: Livestock Exchange Building
VIDEOGRAPHER: Andi and Andrew Sweeney, Infinite Pro Films
BRIDAL GOWN: Allure design by Dreams Designs in Aurora
ACCESSORIES: Stella and Dot earrings
HAIRSTYLIST: Danielle Brown
MAKEUP ARTIST: Renee Himberger
BRIDESMAID DRESSES: Show Me Your Mumu, Jenny Yoo, Fame and Partners
RINGS: Borsheims and Sartor Hamen Jewelry
FLORIST: Old Homestead in Aurora
CAKE: Costco and Cupcake Island
CATERER: Brandeis Catering
RENTALS: Bohemian Hatter, Nostalgia Rentals,
RECEPTION MUSIC: Austin Peters DJ
TRANSPORTATION: Nebraska Party Bus for bridal party
INVITATIONS/PROGRAMS: Blacklab Studio Etsy
GUEST ACCOMMODATIONS: Hilton Downtown Omaha
WEDDING COORDINATOR/EVENT PLANNER/TRAVEL COORDINATOR: Margie Merchant Indigo Wedding and Events (now with Lovestruck Events)
HONEYMOON: The Bahamas, with trip coordinated by Marcy Ewing
---