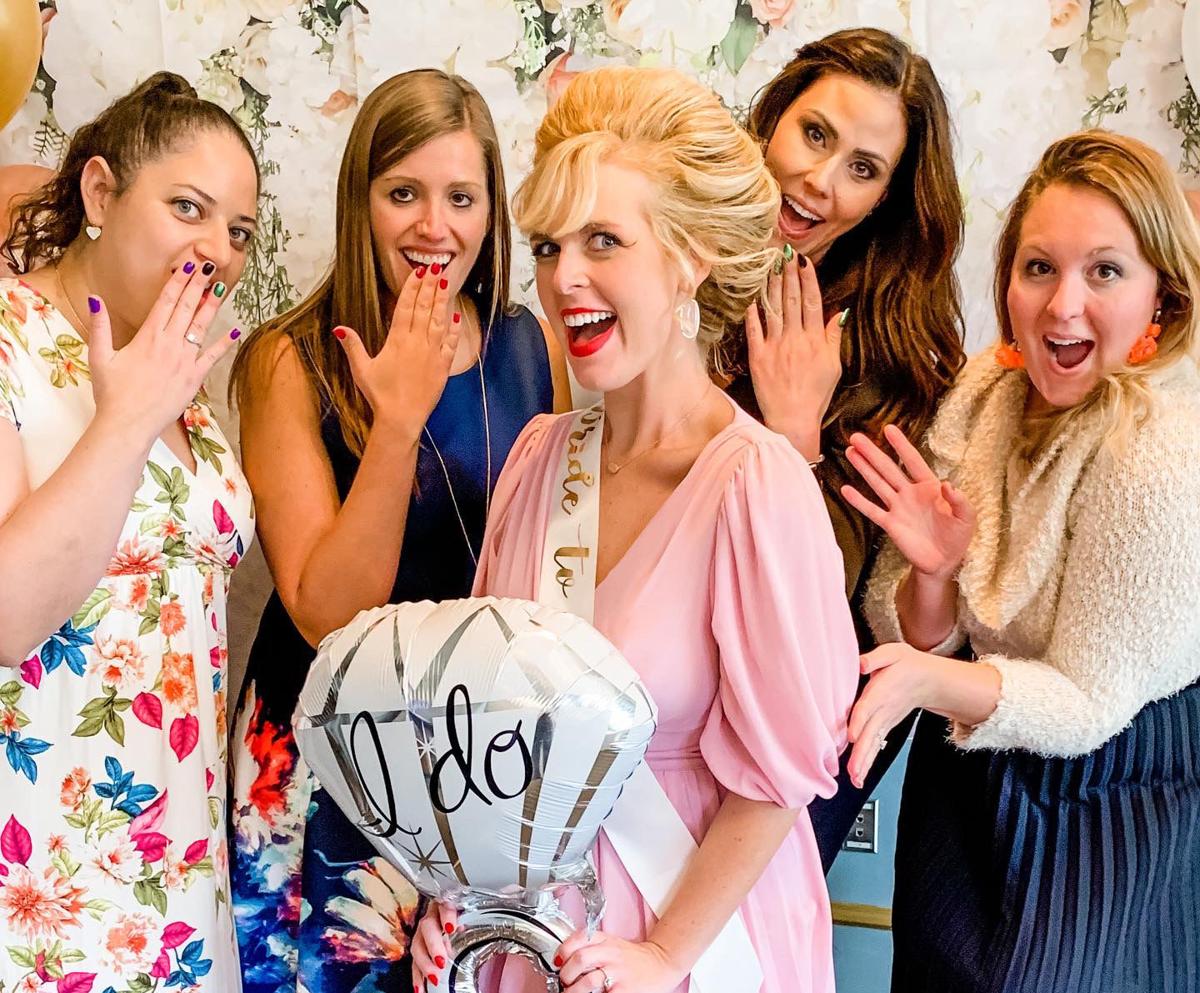 It's been raining pots, pans, Apple TVs and yard games at our house for months — the strange side effect of a postponed wedding.
However, my wedding shower was a whole other ballgame. Just like everything else during this time of chaos, it went through its fair share of changes.
It was originally set to take place at my house, but the shower planners and I decided that we needed more space to properly social distance during the festivities.
My bridesmaid and dear friend, a newlywed herself, suggested Happy Hollow Club. With her family's membership, we would be able to use a private room to host my nearest and dearest. My heart leapt at this opportunity to celebrate safely!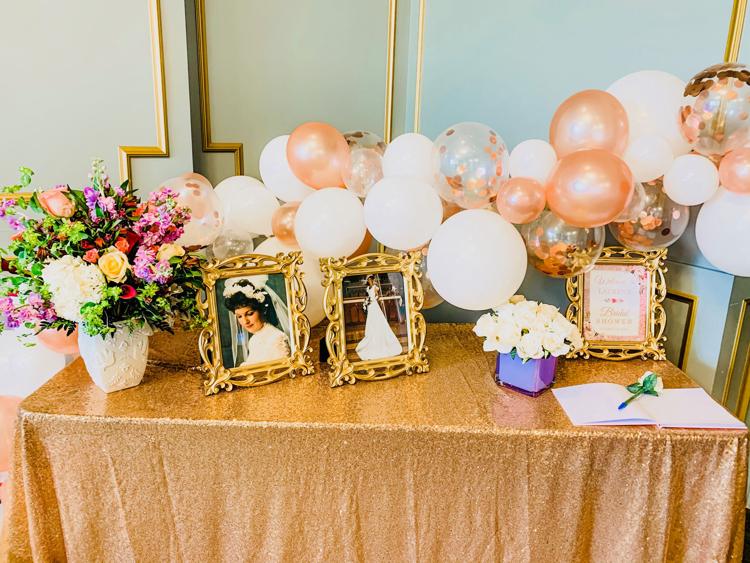 With our new location, many additional changes were set in motion. While my maids of honor would still decorate, plan games and make party favors, my parents graciously offered to pay for flowers and brunch for the affair.
With a mom who is a jack-of-all-trades (party planner, designer, decorator, professional wrapper, floral artist, etc.), I jumped right into her brainstorming, and she had many ideas to bring to the table.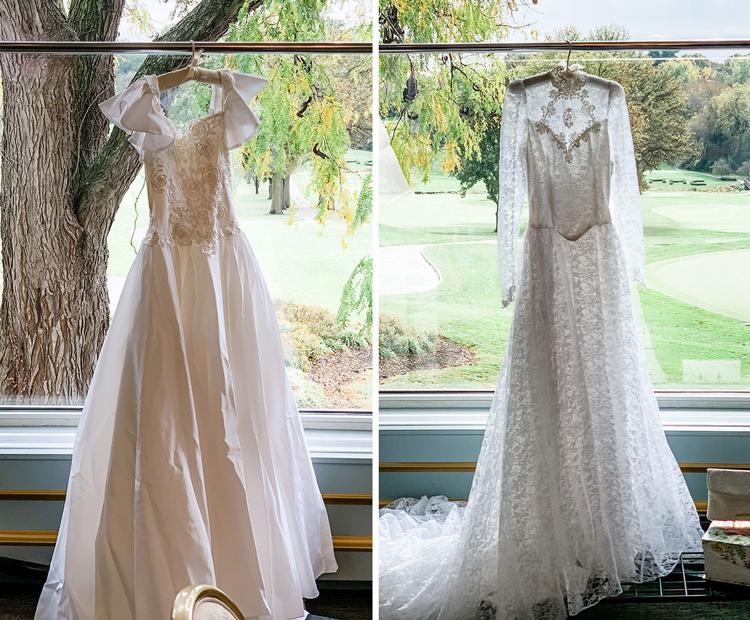 We planned to display both my mother's and my future mother-in-law's wedding gowns. In addition, we'd frame their bridal photos for display on the welcome table.
To add a touch of Disney, we would print my favorite "happily ever after" Disney princess photos and display them in gold frames at each table, as well as place little Cinderella glass slippers on tables as hand-sanitizer holders.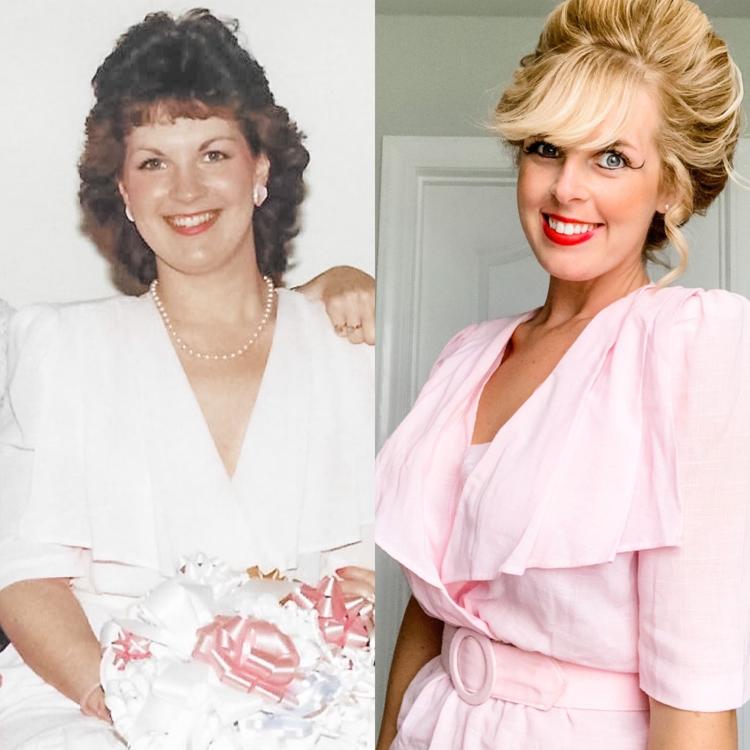 We even toyed with the idea of me wearing the same dress my mom wore to her bridal shower. I tried it on, flaunted it around the house and took a few pictures in it, but the skirt was a bit too snug to wear to the actual shower. Although the idea didn't pan out, it was a special memory nonetheless.
My mom met with the Happy Hollow staff about tables and florals as well as the menu. She brought home the vast Happy Hollow menu, and I immediately gravitated toward one brunch entrée: stuffed French toast. And since we are two peas in a pod, my mom revealed that was the meal she chose too!
My maids of honor planned, plotted and sent invitations. Other than a few out-of-towners, we had a sea of yesses from my gal pals and close family. My future in-laws were coming to town the week of the shower, as well as my Aunt Brenda and Uncle Terry, to share in the big soiree.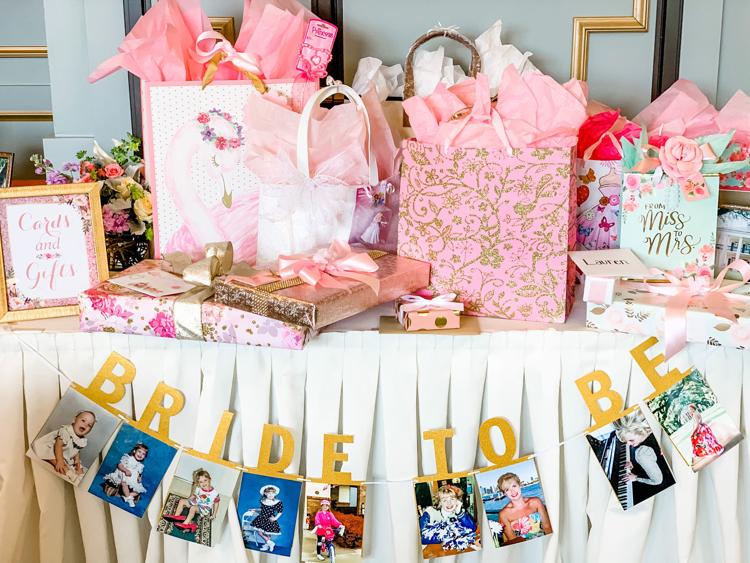 The Thursday before, I started receiving un-RSVPs from people who thought they had been exposed to COVID-19. Disappointing, yet not unexpected.
We spent the next Friday and Saturday enjoying family time and fantasizing about Nov. 21. Aunt Brenda even brought her wedding dress from 1974 — my mom actually served as a flower girl in her wedding! I had the chance to twirl around in it in the living room.
The day of the shower started with snow. My mom called it "white confetti" for the big day.
I dressed in pink from head to toe, including my rose gold jeweled Cinderella heels. I was ready to go to the ball!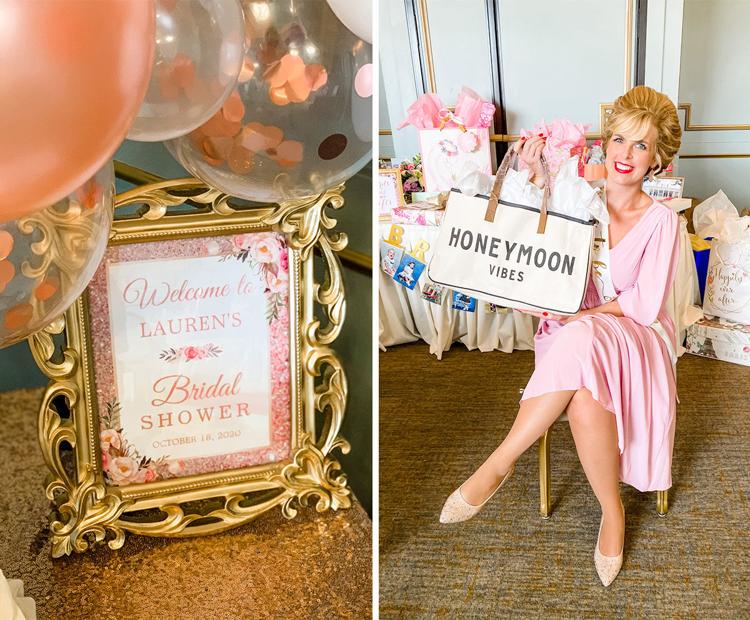 Arriving at Happy Hollow about 30 minutes early, I saw my bridesmaids' work was in full swing. I entered a room of elegance and beauty, garnished with enchanting bouquets and a billowy balloon arch. The wedding gowns were hanging in the windows with the golf green framing their lacey white bodices. A "Bride-to-Be" banner hung across the gift table. Boxes of treats that read "All you need is love and donuts" were placed perfectly upon a "Love is Sweet, Take a Treat" display.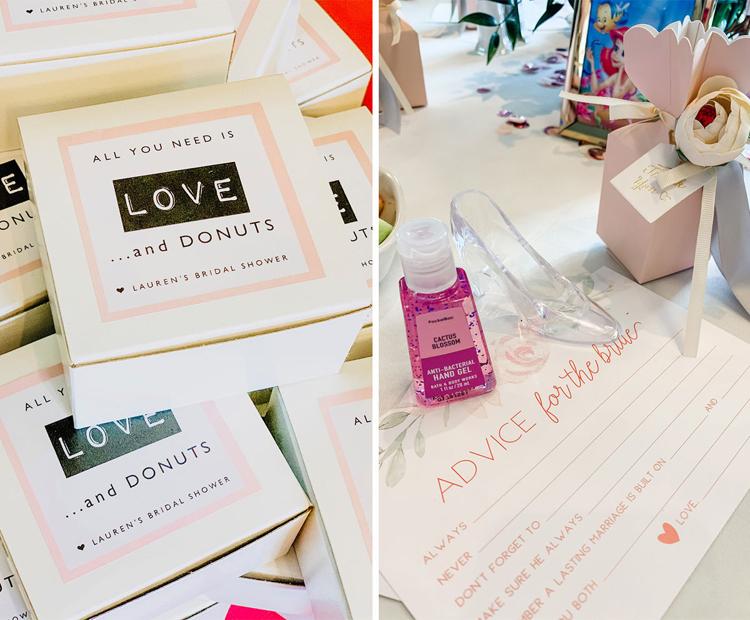 Each table was set to perfection, ready to welcome each guest. Miniature Cinderella slippers, hand sanitizers and boxed cream cheese mints graced each place setting. I floated from table to table, photographing every little detail to preserve it in time.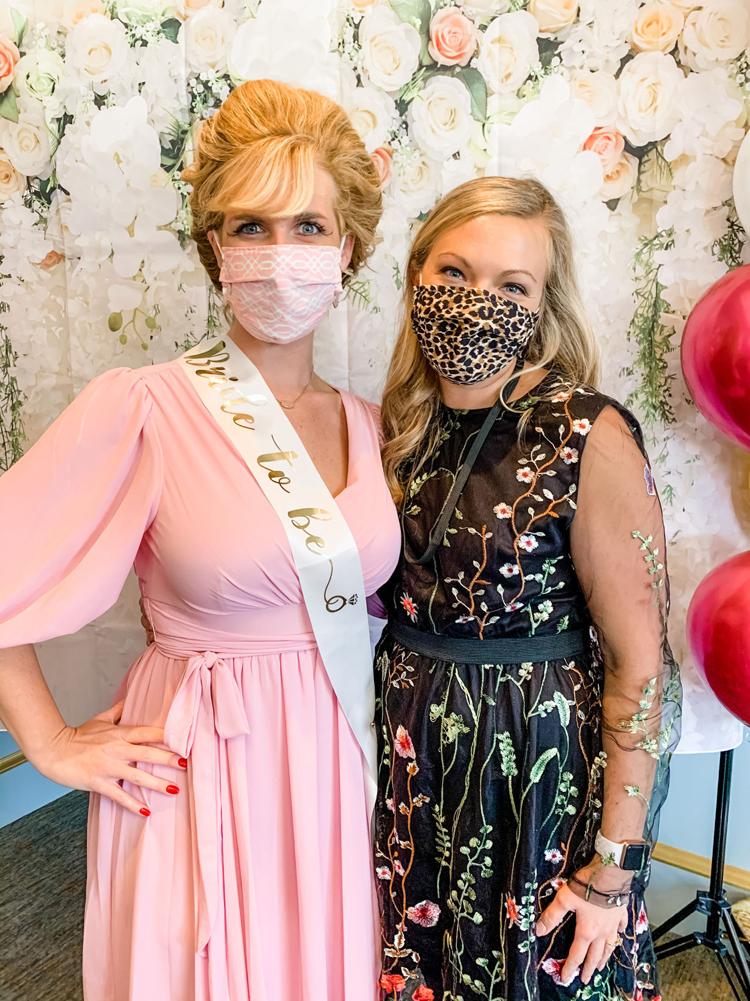 The clock struck noon, and the girls poured in. Masks on and mimosas in hand, we greeted each other, some with hugs. Once we were all seated, masks came off and brunch was served — a gorgeous plate of French toast stuffed with Pink Lady apples and cream cheese, accompanied by eggs, potatoes and fruit. The girls completed "Date Night" and "Advice for the Bride" cards as they socialized at their tables.
After brunch, there were games and gifts galore. Each guest shared how they knew me, and told a favorite memory of us together. It was touching and exciting to see everyone get acquainted.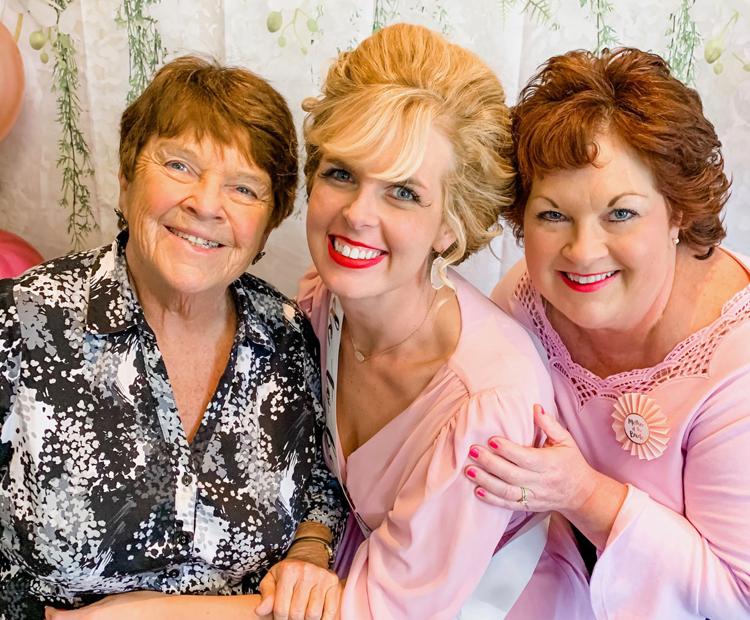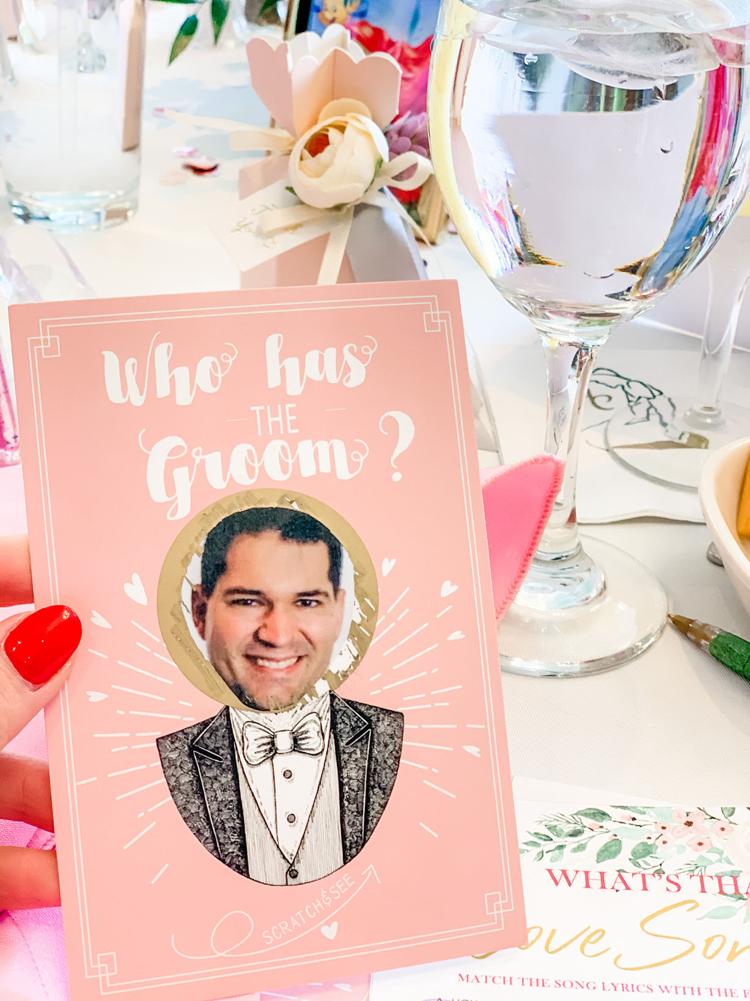 Aunt Brenda provided constant comic relief through each and every game, especially on the "Who Has The Groom?" scratch-off card game, where she ended up with Tom Hiddleston's face and announced to the group, "Who is this?" (I got Zac Efron, so I considered it a win.)
Those from afar who couldn't attend made me feel so adored, especially Kathy, a family friend from St. Louis who sent a collection of treasures. It was like a Mary Poppins bag of all my favorite things, too many unique and fabulous things to name.
The day was a whirlwind, and it was basically over before it had even begun, much like I expect the wedding day to go. I cherished every moment shared with those I love most.
However, trying to stuff all of the décor and presents into two cars at the end of the afternoon was a circus act. My bridesmaids were shoving balloons and boxes into every crevice of each vehicle. I'd like to give a special shoutout to my dad for helping us close the deal, and my oldest friend/maid of honor Sidney for taking a few things in her car as well. We were like a parade driving home from the afternoon of delights.
The evening was topped off by showing off my loot to the gang at home and feasting upon a delicious dinner from Vincenzo's. To have both families all under the same roof felt like a wedding preview, one filled with abounding joy and intimacy.
This Bride-to-Be is still on Cloud 9.
Omaha World-Herald: Wedding Essentials
See the latest wedding trends, photo galleries and ideas to help inspire your big day.