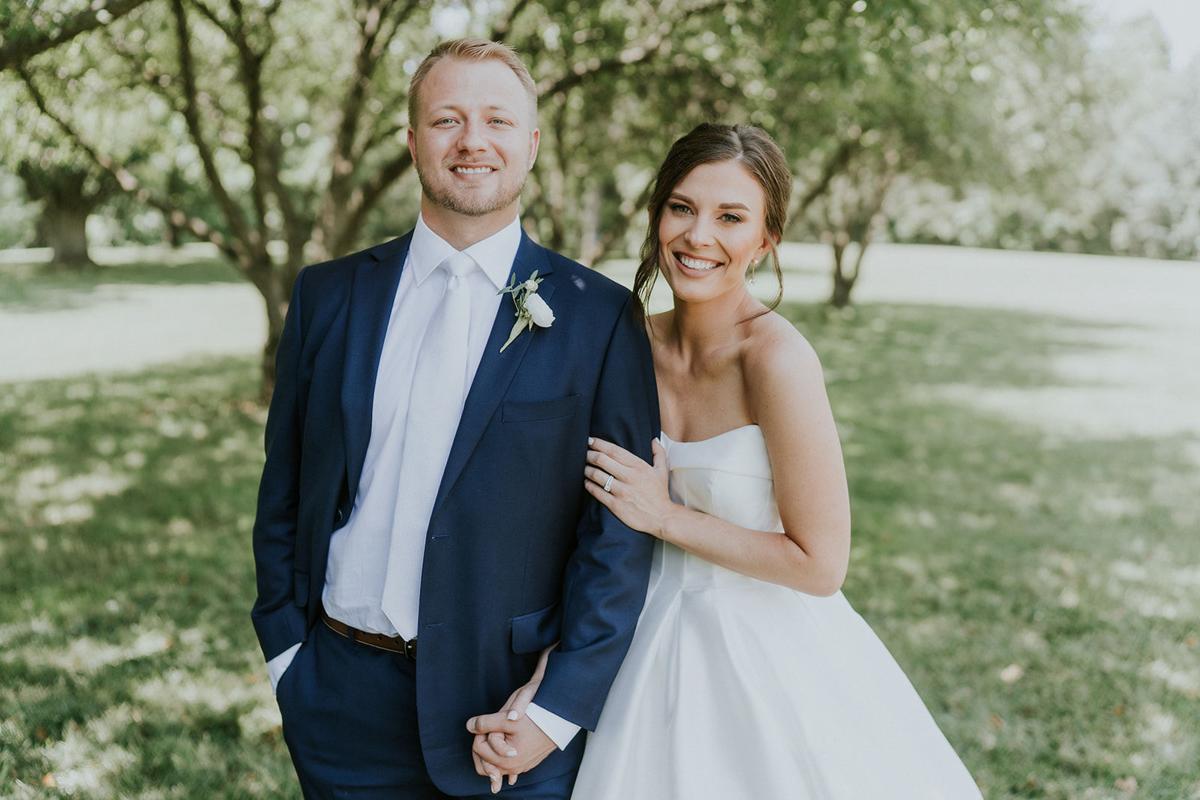 June 27, 2020, Empire Room, Yoni Gill
A DAY IN THE PARK A mutual friend's engagement party brought Morgan Henn and Dylan Knuth together. At the time, she was living in Kansas City, and he in Minneapolis. "We were excited about each other, but weren't sure where to go next since we were long distance," the bride remembers. But they made it work, and on an April 2019 trip to New York City, Dylan proposed in Central Park. The couple were married at Turner Park in Omaha on June 27, 2020.
GOING FORWARD But before that summer day, the coronavirus pandemic hit in the spring, and Morgan and Dylan had to re-evaluate their wedding plan to factor in gathering restrictions and health precautions. "It was an emotional rollercoaster," the bride says. "Nobody had a rule book for how to navigate this." After many discussions with their vendors, including some on possible backup dates, the couple decided to go forward with their original plan, but cut their 300-count guest list in half to accommodate their venue's capacity restrictions.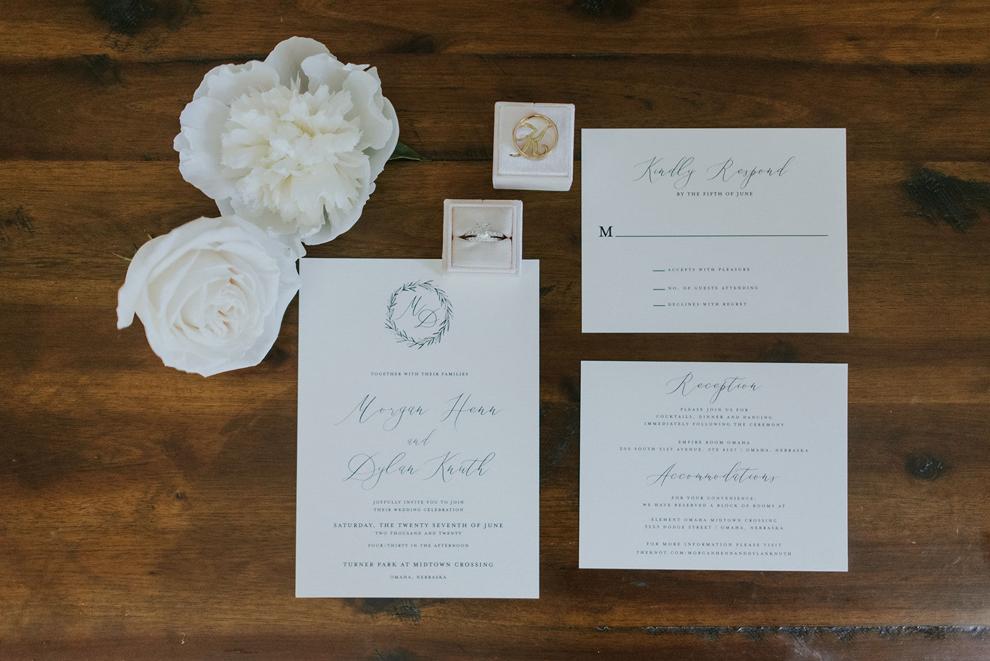 WORK PERKS One thing the bride didn't have to cut down on was wedding dresses. Morgan works in sales for bridal designer Van Der Velde, and commissioned two dresses. For the ceremony, she chose a ball gown from the company's latest collection, customized with a higher waist and different fabric. For her reception dress, Morgan worked with Van Der Velde's designers on a whole new idea. "I had always been obsessed with Carolyn Bessette-Kennedy's wedding dress, and I knew I wanted something more form-fitting that I could move in." The result was a satin-back crepe gown with a draping neckline, cowl back and train. "I received so many compliments on it that it was added to the 2021 Van Der Velde line as the Morgan gown."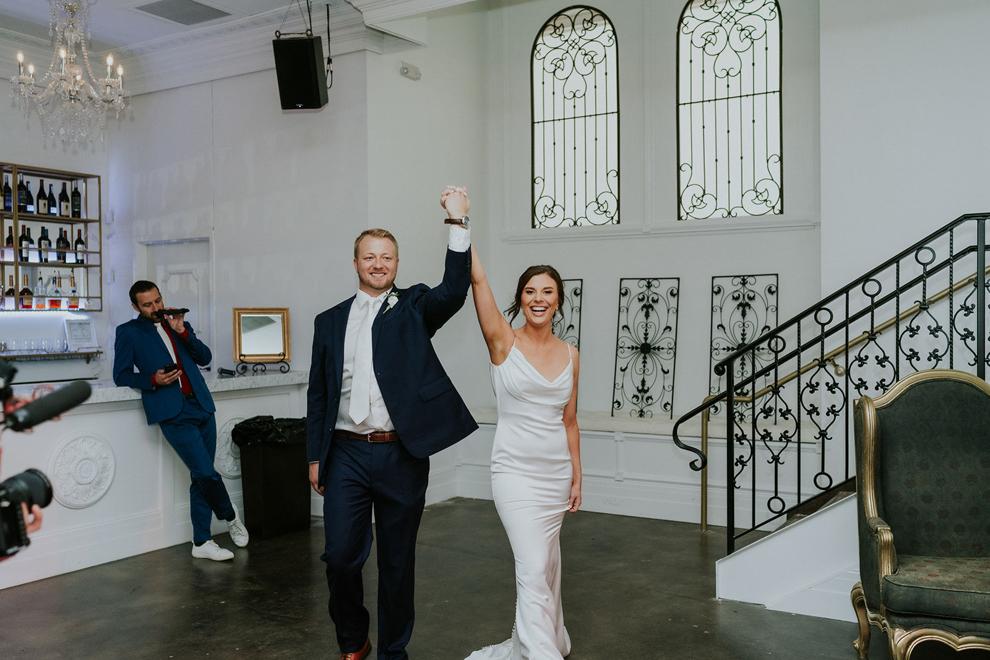 WEDDING VISION The smaller guest list saved on catering costs in their parents' original budget of $50,000. The couple chipped in as well, and their most important spends were on guest experiences like an open bar and good music, and on ambience, with a great venue and beautiful flowers. The Empire Room fit their clean and classic wedding aesthetic. "The chandeliers, marble bar, and crown molding were all just perfect," the bride says. White linens, white florals with greenery and gold accents filled their color palette for the day.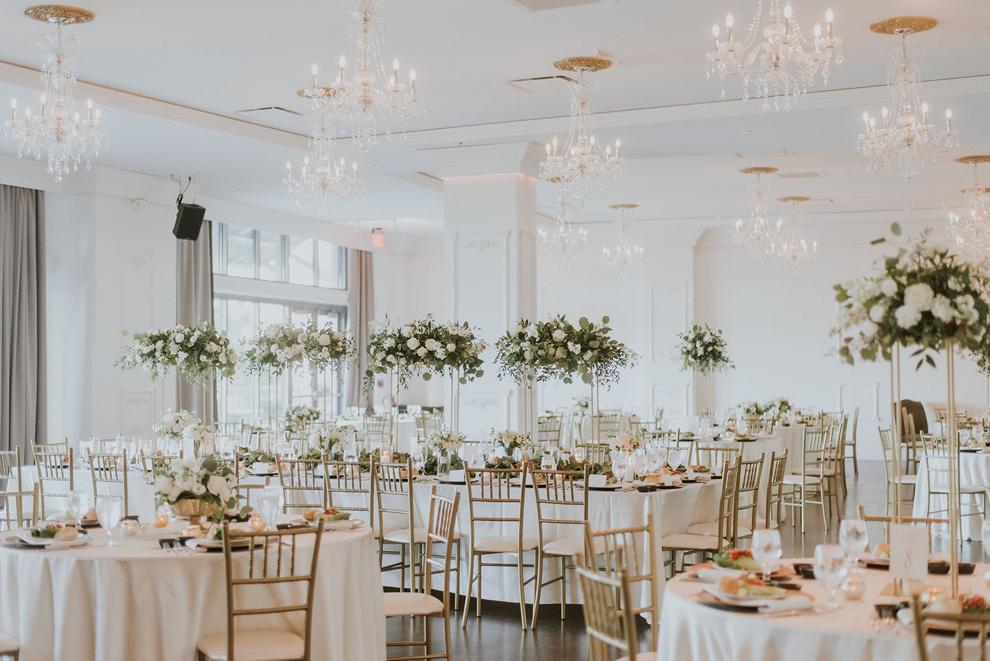 FROM THEIR HEARTS Despite the pandemic-related changes, the wedding day flowed smoothly for the couple, thanks to amazing management by Rachel J. Events, the bride says. "We ended up having what felt like the most normal wedding ever in the middle of the pandemic." Morgan and Dylan exchanged handwritten notes as gifts, and recited their own vows during the ceremony — the sweetest moment, the bride says.
I LOVE YOU MOM At the reception, Morgan surprised her mom with a mother-daughter dance to "Mama's Song" by Carrie Underwood. "I wanted to make sure my mom had a special moment. Traditionally, mothers don't get enough credit for all they do in the wedding planning process."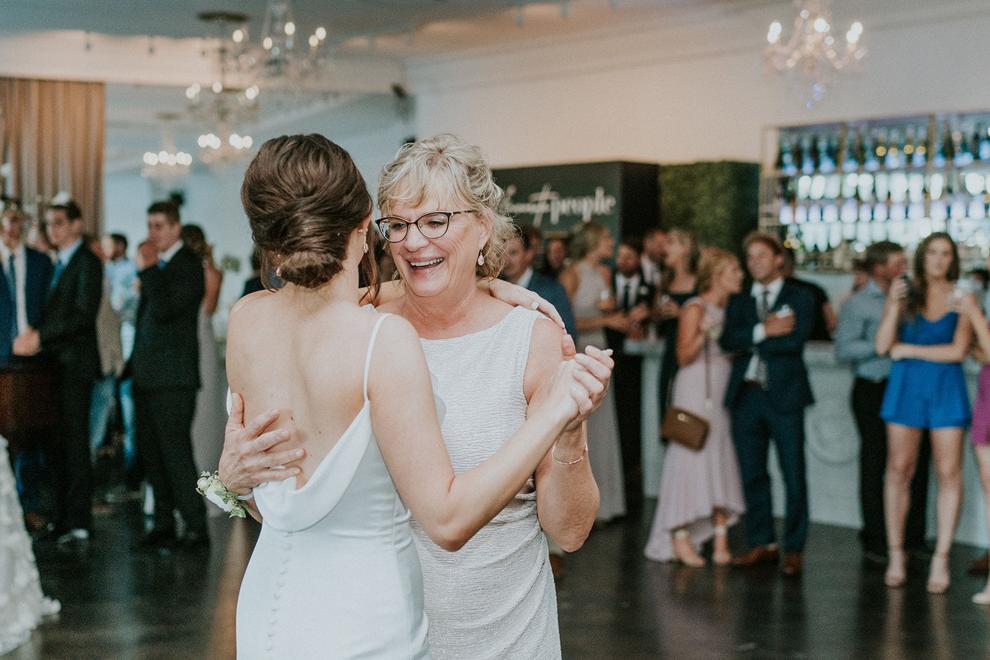 HAPPY FEET More dancing made for the funniest moment: Morgan and her bridesmaids had an impromptu bridal suite dance party just before walking down the aisle.
SO HAPPY TOGETHER Their favorite gift was an heirloom cabbage bowl that the groom's late grandmother made in a ceramics class. It sits pride of place in a china hutch — also his grandma's — in the couple's Omaha home. The biggest adjustment has been learning to sign her new last name, Morgan says, and there aren't many surprises after two years of living (and quarantining) together.
EVERYTHING'S ALRIGHT The bride's wedding advice? Don't sweat the small stuff. "Try to keep a good head space and remember, it's about you and the love of your life." The hardest part of their wedding changes was uninviting guests, but they were understanding. "Everyone knew that we were in such a difficult spot, and were ultimately just happy that Dylan and I were able to move forward with our lives and marry each other!"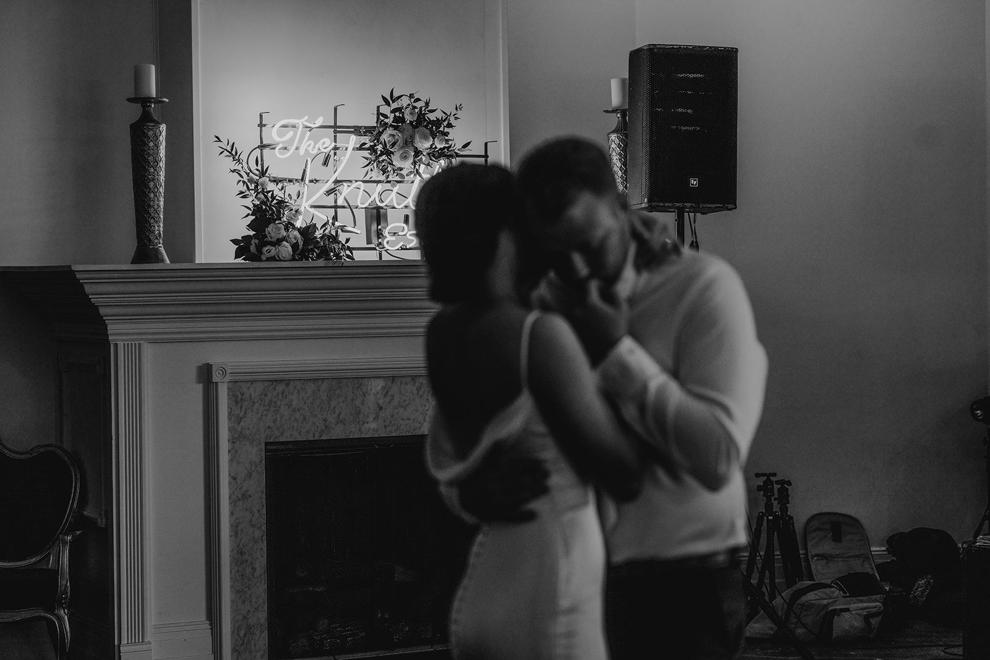 Essential details
THE COUPLE Morgan Henn and Dylan Knuth
WEDDING DATE June 27, 2020
REHEARSAL DINNER Couple's home
CEREMONY Turner Park at Midtown Crossing
VIDEOGRAPHER Forest Bound Films, Lincoln
BRIDAL GOWNS Ceremony: Sussex; reception: Morgan, both by Van Der Velde
ALTERATIONS Livis Designs Bridal Tailoring
ACCESSORIES Earrings: Brides & Hairpins; veil: Veil Trends
MAKEUP ARTIST Keeley Dennis Beauty
BRIDESMAID DRESSES Jenny Yoo
MEN'S ATTIRE Lindley Clothing
CATERER Save The Date Catering
RENTALS AAA Rents & Event Services; Rachel J. Events
INVITATIONS/PROGRAMS MauraMichelle Designs
GUEST ACCOMMODATIONS Element Omaha Midtown Crossing
WEDDING COORDINATOR/EVENT PLANNER Rachel J. Events
HONEYMOON The couple's trip to Italy was postponed by COVID-19 travel restrictions. They vacationed in Key West, Florida, after the wedding.
---
Real Wedding: Morgan Henn and Dylan Knuth
Morgan Henn and Dylan Knuth were married June 27, 2020 at Turner Park, with a reception at The Empire Room.