Rachel Ness got something for her finger — and her arm — the day she became engaged to Aaron Wiese.
The Omaha couple have known each other for years. They met at a housewarming party in 2009 and were just friends until they started dating in 2014.
Wiese proposed in the living room of their home in October 2021.
"He got down on one knee and asked if I wanted to marry him," Ness said. "We had had a low-key day beforehand, getting flu shots and COVID boosters. Very romantic."
They were sky-high about their wedding, however. They had a slight celestial theme throughout the decor and signage.
"I didn't want everything to be 'in your face' celestial," Ness said. "There was a boho chic/ethereal vibe to things as well. As for the wedding itself, it was focused on our love for each other and having fun with our friends and family."
Perfect moments
The couple said they had a blast doing the "picture game" at the reception.
"We ran around to each table and got a quick picture with everyone there," Ness said. "We also had people who were on the dance floor all night, and it was a great watching them all night, having the best time."
A special moment on the dance floor came when Aaron and his mom danced to "What a Wonderful World" by Louis Armstrong.
"Aaron's mom spends time in a wheelchair, and we weren't sure if she'd be able to dance with him on the day of," Ness said. "When we found out she would be able to and when it actually happened, it was a really sweet moment."
Have you read this one?
Both of them are both big readers, so Ness wanted to have bookish elements throughout the space.
She folded origami stars from book pages to also bring in the celestial elements. The table numbers were chapter headers from books.
"Vintage Ballroom also has a bookcase that opens to the 'getting ready' space and that was icing on the cake. It was also very cold the day of our wedding, and everyone was a champ about getting pictures taken outside," she said.
These were a must
Photographer, venue and catering topped their list of priorities for their wedding, which had a guest list of 100.
Ness said Vintage Ballroom does it all, and they were able to hire their day of coordinator and DJ through them. They also include a private dance lesson when you book a wedding.
Having great photos for the day was very important, too.
"We wanted those memories to last forever," Ness said.
Kayla Failla did their engagement photos and edited their wedding photos. Leah Pieper took pictures the day of the ceremony.
"Both ladies are so wonderful to work with," Ness said.
Let it go, let it go
Even if you are stressed and anxious leading up to the day like Ness said she was, it all went away.
"What's done is done, and everything is out of your hands now, so enjoy the day," she said. "It honestly goes by so quickly."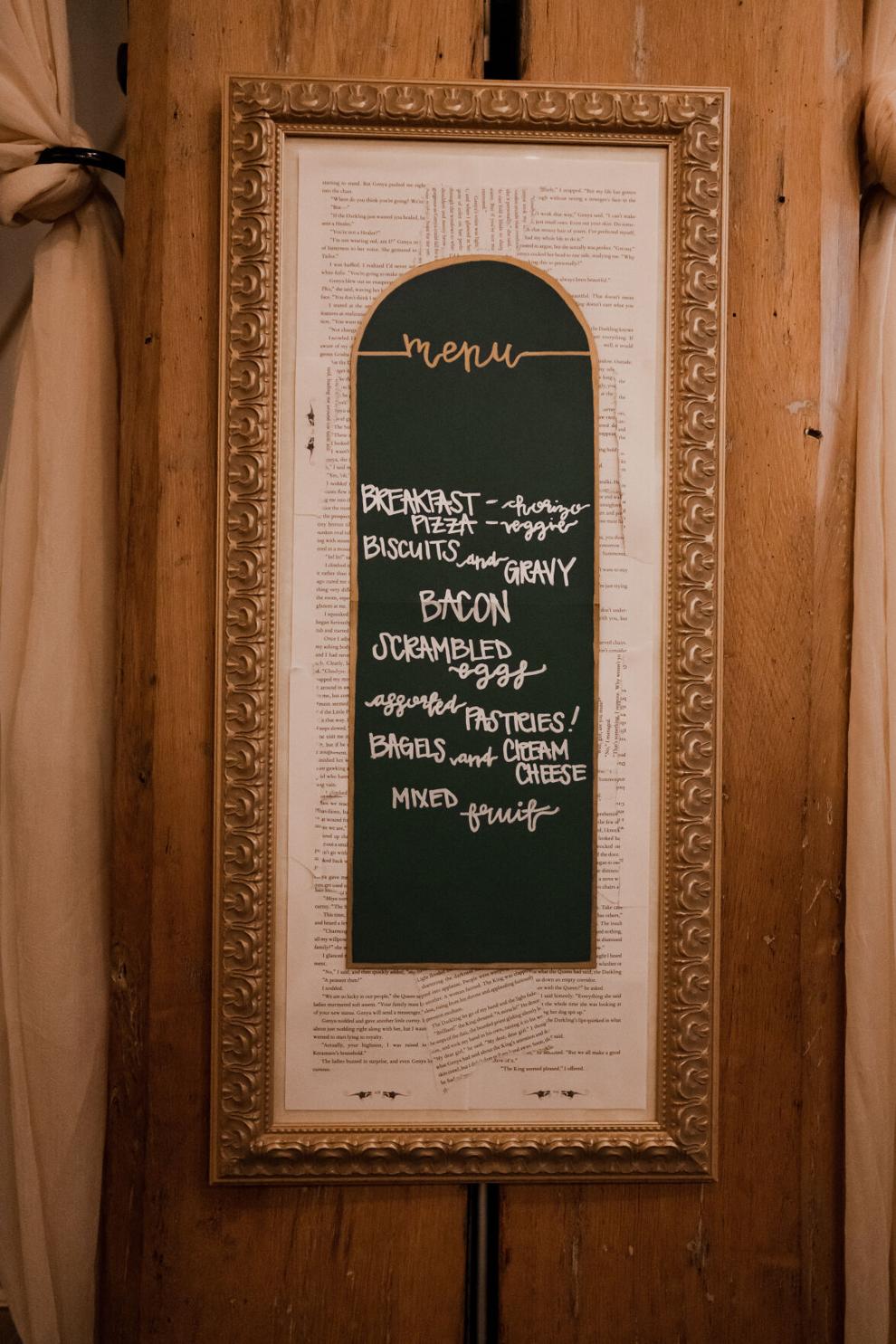 The couple had a quick ceremony but it included everything they wanted. They served breakfast for dinner, only invited people they actually wanted to be there and made sure they had a DJ that Ness said killed it for dancing.
She reminds brides to hydrate.
A memorable gift
Rachel's uncle, Marc, is an illustrator/artist and he spent a lot of time making them a personalized collage of paintings of Hawaii.
"Aaron and I took a trip there in February 2022 and it had a big impact on us. My uncle wanted to make us something that was personal to us," she said.
She gave him cologne — "Every Storm a Serenade" from Imaginary Authors. They had spent an evening testing out scents from sample boxes and that was a favorite. She knew he wouldn't buy it for himself.
"He didn't know wedding gifts to each other were a thing and says he will go to his grave saying that, so he did not get me a wedding gift," she said, laughing.
He's my husband
They've both stumbled over calling each other wife/husband/partner a time or two.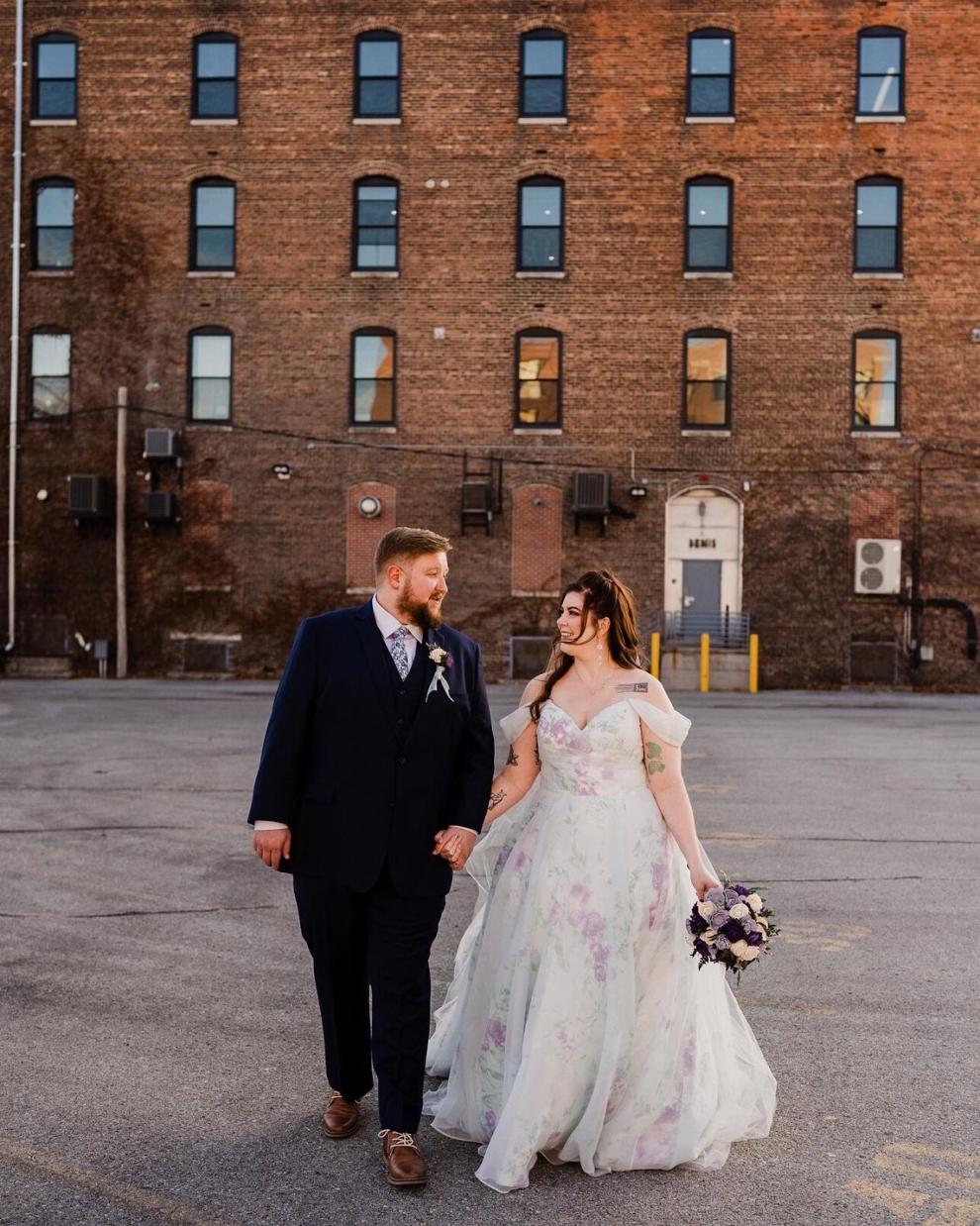 But Wiese says Ness is the best part of his life and has helped him grow as a person.
"She has believed in me even when I don't believe in myself," he said. "She has shown me how to look forward rather than back, helping us to build a home and a family and a future instead of just a present."
Ness said her husband has been loving and supportive.
"You know things will be OK, eventually, if Aaron is in your corner," she said. "He gives me the space and freedom for me to be myself and loves me for me."
Books and a celestial theme for Rachel and Aaron's big day
Marjie Ducey's favorite wedding stories in 2022