Claire said her sister spotted Nic's picture on Tinder.
"When she came across Nic's profile, she said 'Oh he's cute!' and immediately swiped right," Claire said. "He messaged me that night and we've talked every day since."
The swipe right was the right decision. On Nov. 14, 2020, Claire and Nic Peterson exchanged "I dos" at St. Wenceslaus Catholic Church in Omaha.
She had gone grocery shopping for a fancy prime rib dinner and returned home to find her whole family and a bunch of friends.
"I said, 'Hey!' then continued to put away groceries until my brother made me sit on the couch. Everyone was staring, and I knew something was up," she said.
A video started playing of their memories together with a montage of Nic holding a ring box, getting in his car and starting to drive. The video ended with Nic asking if she could go outside.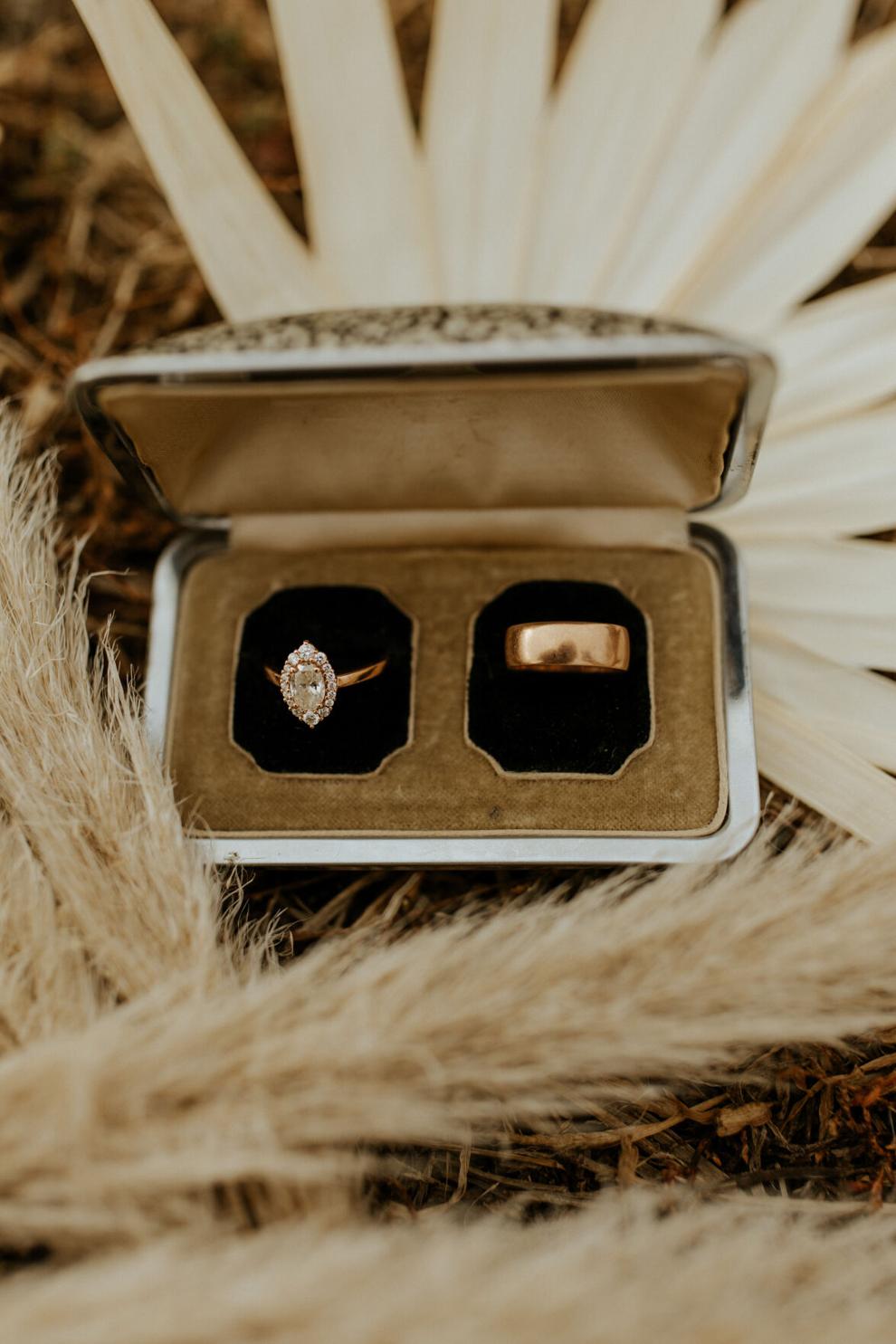 "After a few sobs, I headed to the backyard where there was a trail of lights leading to my guy," she said. "He got down on one knee and proposed and then we celebrated the rest of the night."
Claire, whose maiden name is Beshaler, wanted the wedding to be warm, comfortable, and a little modern. They kept everything simple as far as the color palette — all black for the wedding party, and accents in the venue with black, gold, and natural colors.
"I didn't want it to scream 'wedding' and I wanted to be able to reuse everything that we bought or made," she said.
Try to make your decorations or your guest book something you'll use again, Claire suggested. Their guest book was a set of cornhole boards that they've already gotten great use out of.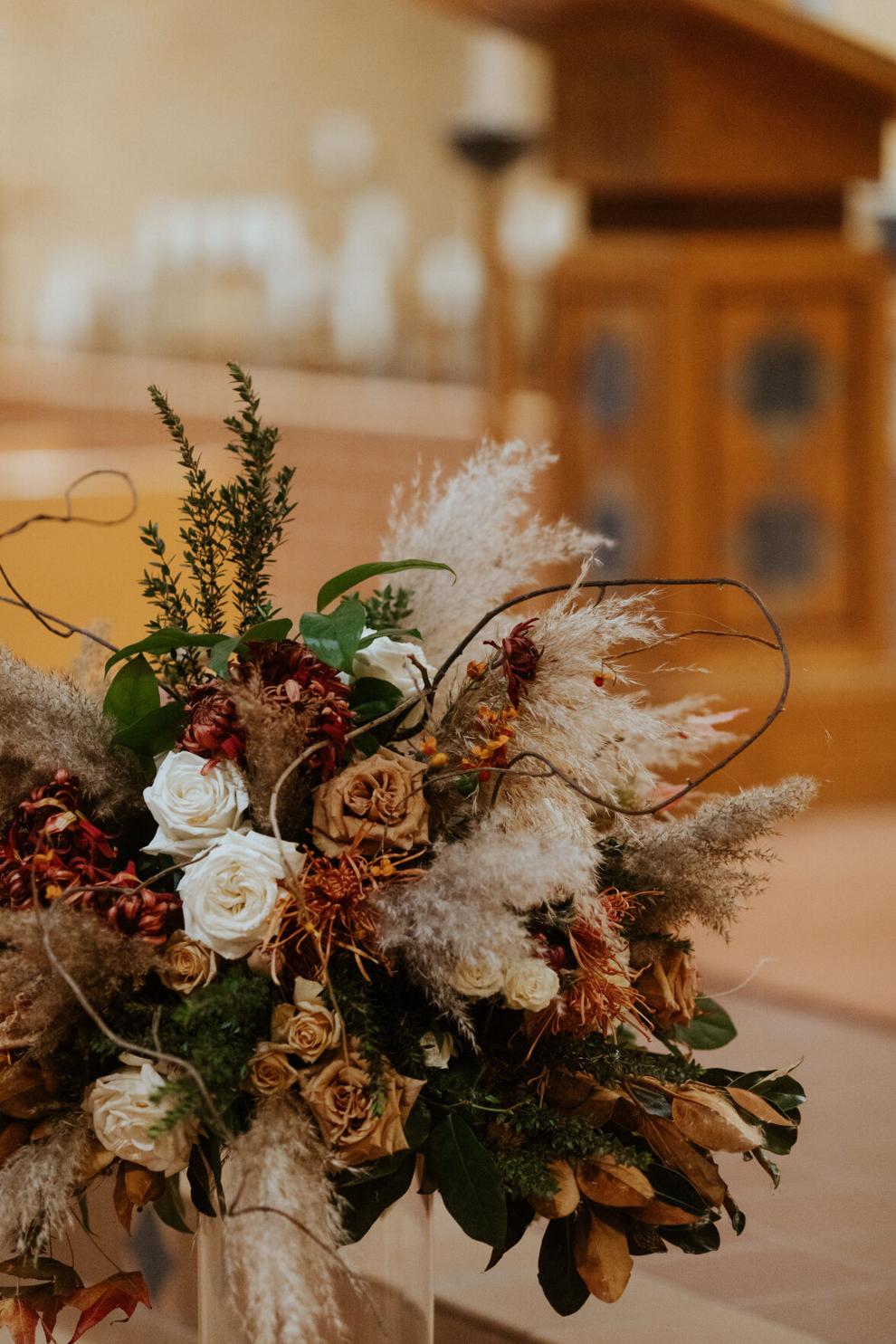 "Every time we (use them), we get to see all the sweet messages and congratulations from our family and friends," she said.
The couple also had disposable cameras all around the reception venue and had guests turn them in at the end of the night.
"The pictures we got back were so fun and we got to see everything that happened at our reception because of them," Claire said.
Claire's niece was the flower girl and right before the procession started, a bridesmaid dared her to kiss the flowers and blow them at Nic. When she made it to the end of the aisle, she took a huge handful of petals, paused, kissed them, and threw them at Nic, all with this big smirk on her face.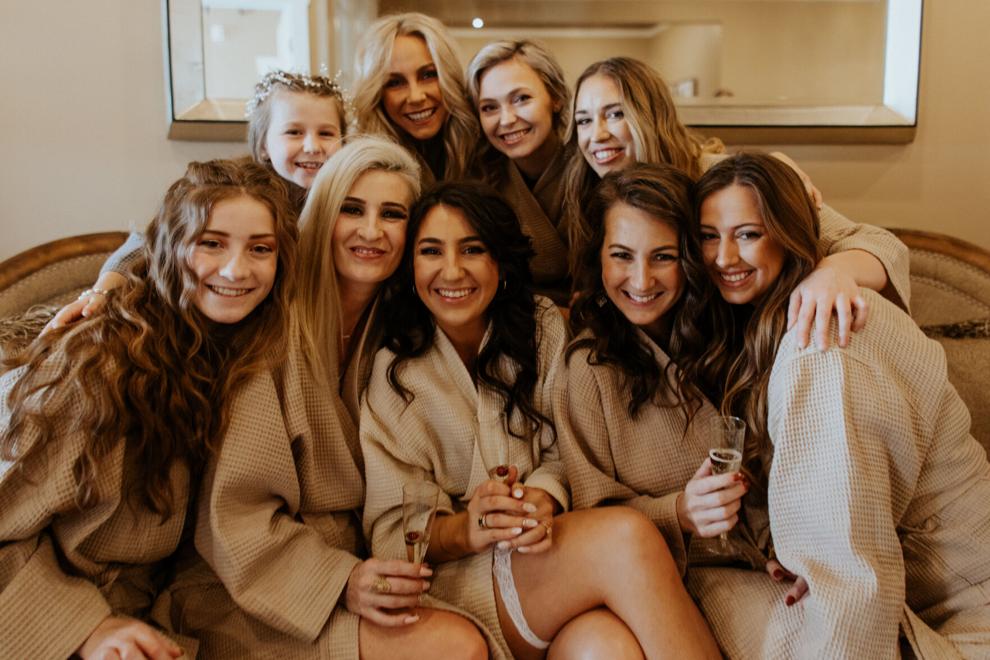 In addition, everyone's speeches were really thoughtful, with only minimal teasing, Claire said.
"I think you could feel the love from those speeches more than you could from our vows," she said.
Don't be afraid to think outside the box or do things less traditionally, Claire said. She wishes she would have done that more with their wedding, especially concerning the schedule.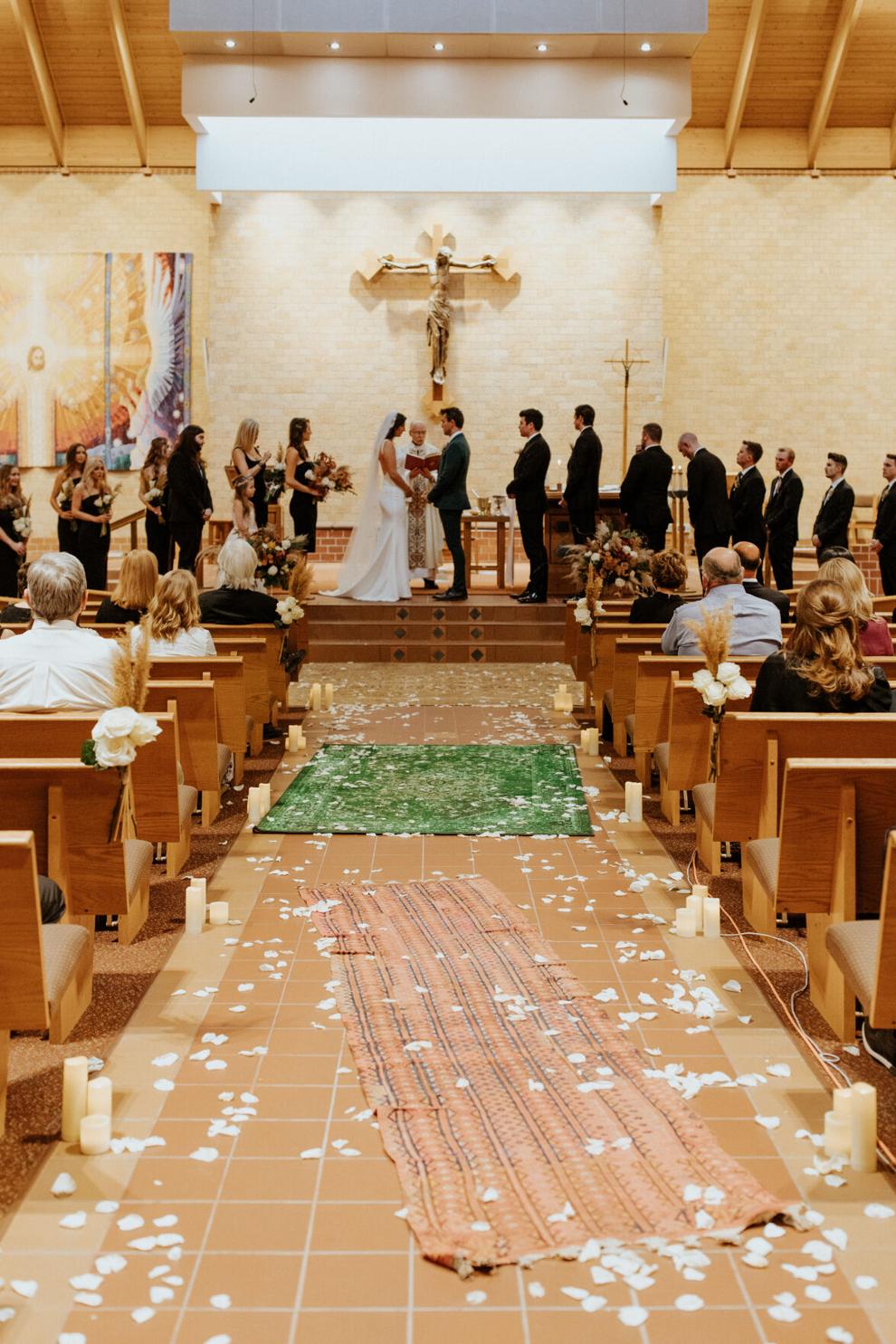 "I would have loved to have done a true first look with my husband at the altar or had a moment to ourselves after the wedding, but the timeline of the day didn't allow for it," she said. "I would just suggest being really intentional with every aspect of the planning because something simple like the drive time between the venue and the church affected something I really wanted to do for my wedding."
Location and overall feel was their top focus. The reception venue — The Barn at Ackerhurst Dairy Farm in Bennington — was by far the biggest expense of the wedding, but as soon as they saw it, they were in love.
"The space was so beautiful that we didn't have to spend much on decorations and the staff went above and beyond to make all the planning and the day-of operations seamless."
They did try to budget shop and find creative alternatives for everything but food, venue and her dress.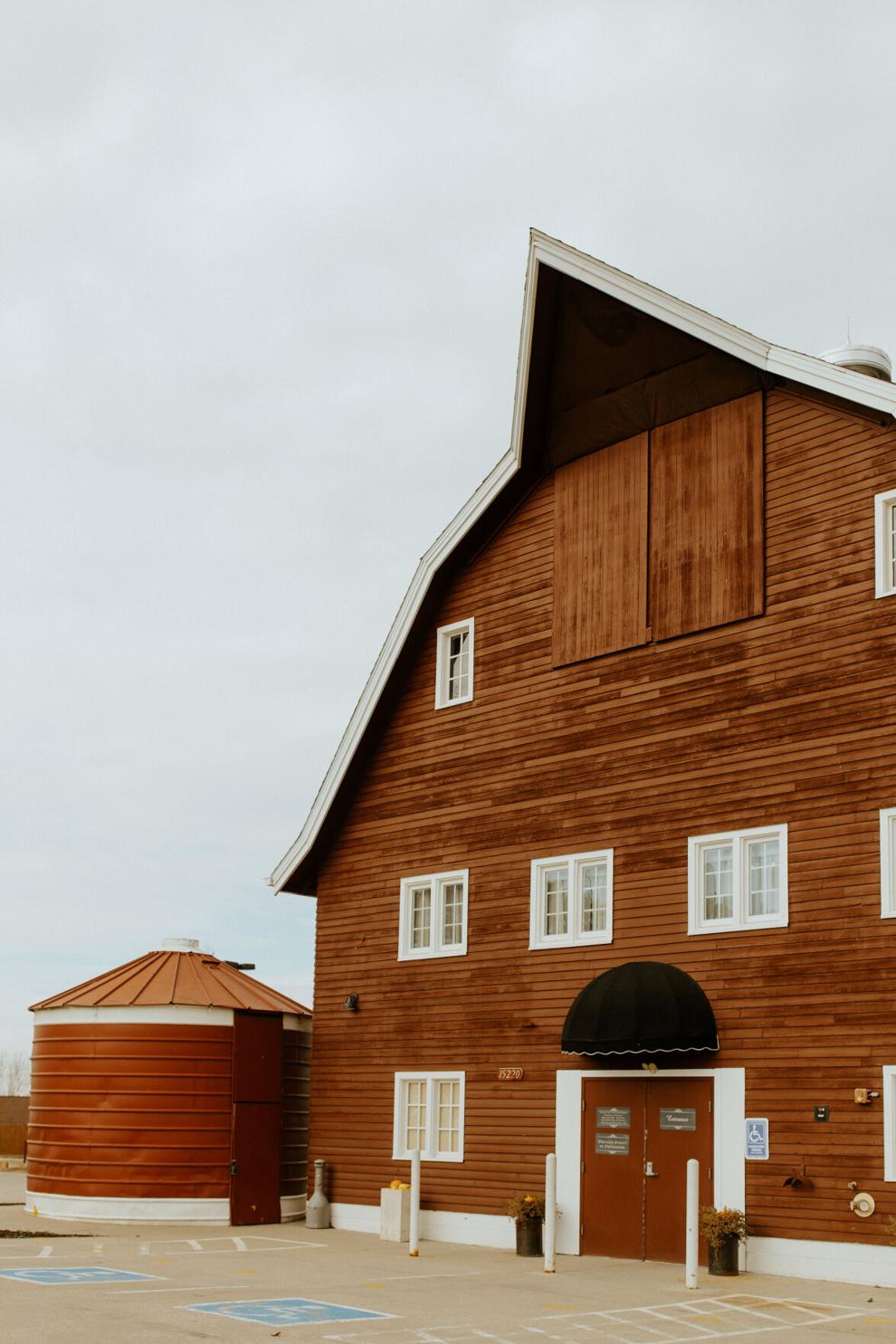 "We wanted to make sure that our guests were fed well, had plenty to drink and had a nice place to celebrate with us. All the rest could have been sacrificed," Claire said. "Work with your photographer and your other wedding contacts to come up with creative locations for photos. Our photographer suggested a racquetball court, which sounded insane to me but ended up being the spot where we got all my favorite pictures."
Their favorite gifts were the personalized ones. Coasters with their initials and wedding date, a keepsake box with their wedding date that is full of memorabilia from the day, and a graphic painting of one of their engagement pictures. Nic made Claire a bar cart and she got him an engraved watch.
"They were all really thoughtful and things that we would never have bought for ourselves," she said.
Claire said she's really excited to start a family with Nic, who she thinks will be an "amazing father."
"He's generous, thoughtful and selfless and he loves really hard," she said.
Nic called Claire the "silliest, most entertaining person to be around."
"She is always somehow the life of the party and the dorkiest in the room at the same time," he said. "She always makes me laugh, even if I don't want to admit that she's sometimes funnier than me. She's an absolute smoke show, and I'm happy to call her my wife."
About the Big Day
PHOTOGRAPHER Triniti Jensen
WEDDING DATE Nov. 14, 2020
REHEARSAL DINNER Wheatfields Bakery West
CEREMONY St. Wenceslaus Catholic Church, 15353 Pacific St., Omaha
RECEPTION The Barn at Ackerhurst Dairy Farm in Bennington
BRIDAL GOWN Made with Love Georgie Dress, Rhylan Lang Bridal
BRIDESMAID DRESSES Various dresses from Petal and Pup
MEN'S ATTIRE ASOS for groom, The Black Tux, Peak Lapel Tuxedo for groomsmen
RINGS James Allen custom diamond ring and antique wedding band for her; groom made his own
FLORIST Of the Earth Floral Design for bride's bouquet, ceremony pieces, boutonnieres, and head table; Costco Floral for bridesmaids' bouquets and reception decor
CATERER Mangia Italiana; Pies, cookies and brownies from Goldenrod Pastries in Lincoln
RENTALS Nostalgia Rentals in Lincoln
MUSIC Zach Peterson, brother of the groom
TRANSPORTATION Nebraska Party Bus
INVITATIONS & PROGRAMS Designed by bride, printed at Physicians Mutual Print Shop
GUEST ACCOMMODATIONS Hilton Garden Inn Omaha West
HONEYMOON Secrets St. James Montego Bay, coordinated by Andy Baker at Enchanted Honeymoons in Omaha
---
Celebrity weddings in the 1950s and '60s
Celebrity weddings in the 1950s and '60s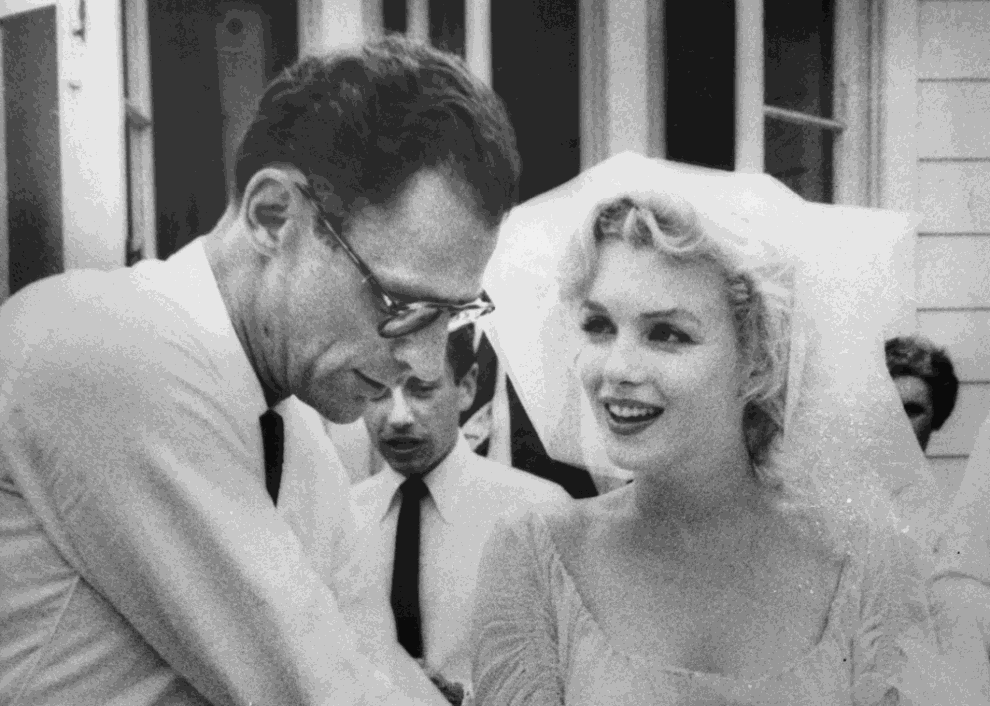 Conrad Hilton and Elizabeth Taylor — May 9, 1950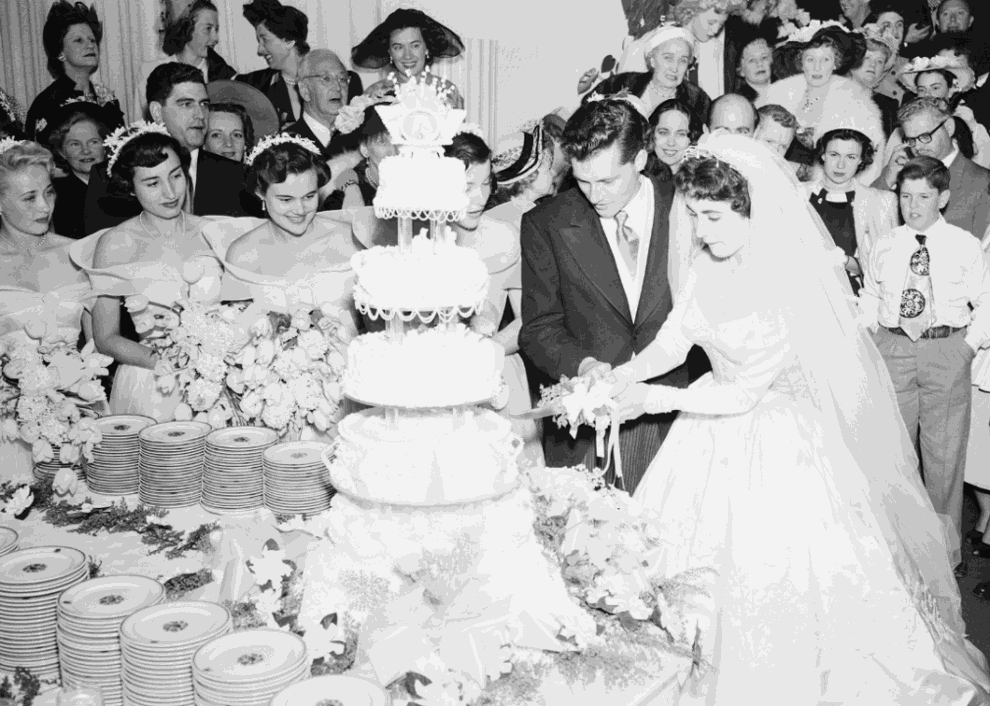 Ingrid Bergman and Roberto Rossellini — May 24, 1950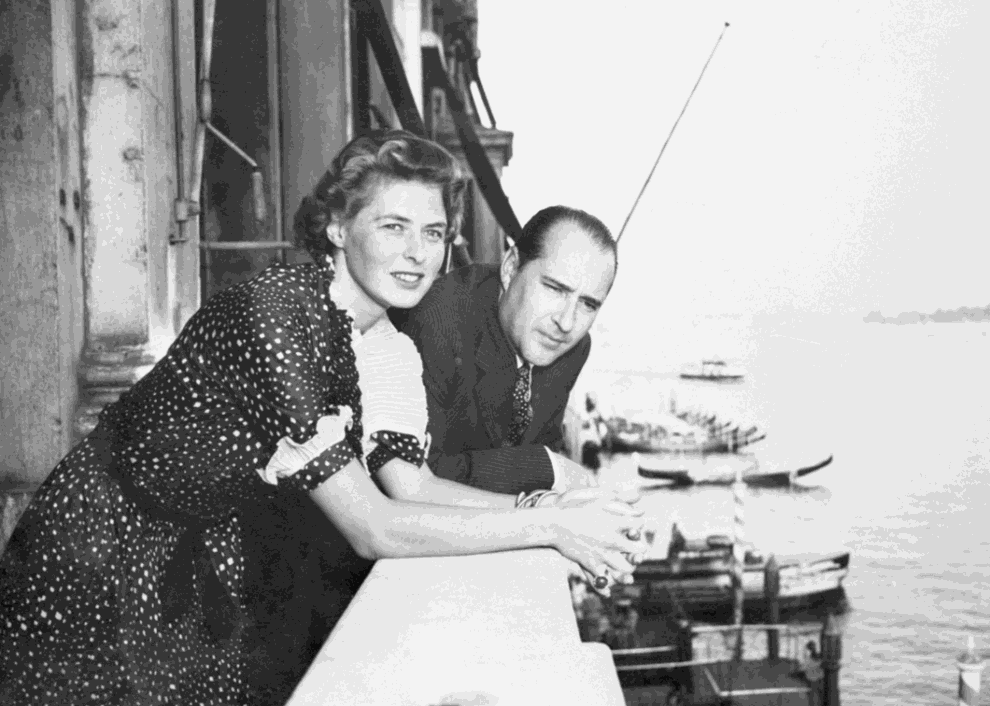 Bette Davis and Gary Merrill — Aug. 2, 1950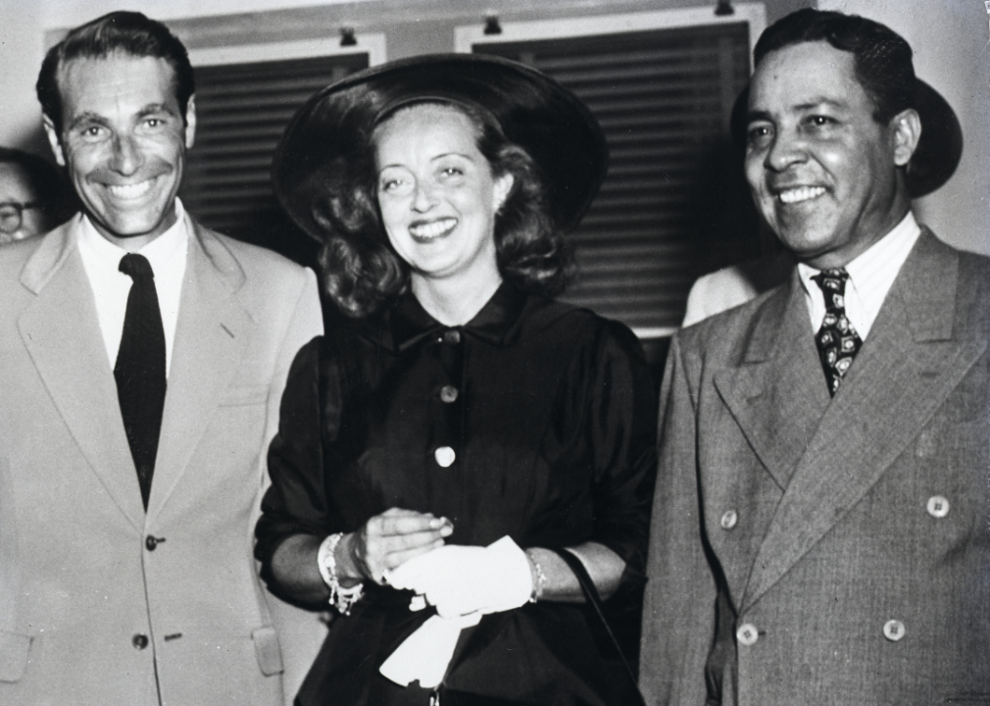 Tony Curtis and Janet Leigh — June 4, 1951
Frank Sinatra and Ava Gardner — Nov. 7, 1951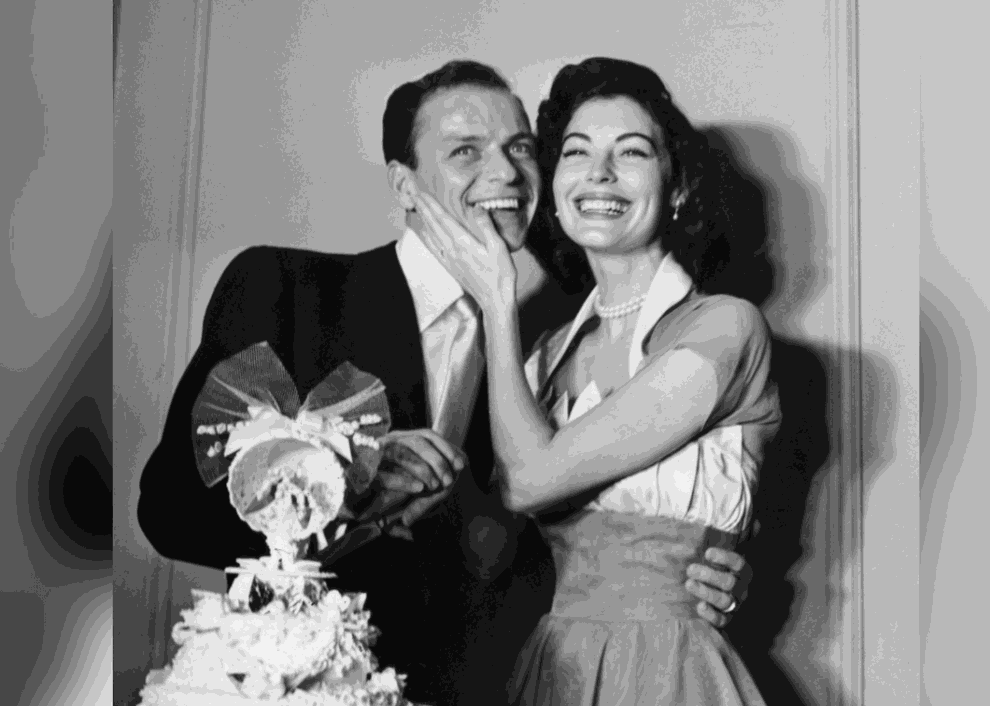 Joan Collins and Maxwell Reed — May 24, 1952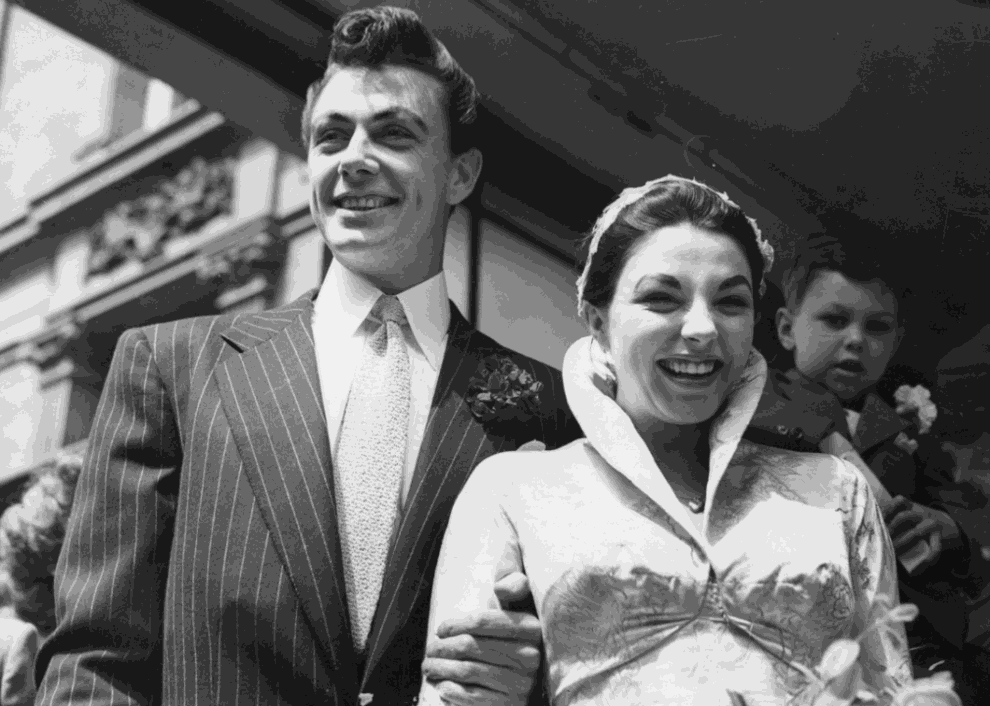 Ronald Reagan and Nancy Davis — March 4, 1952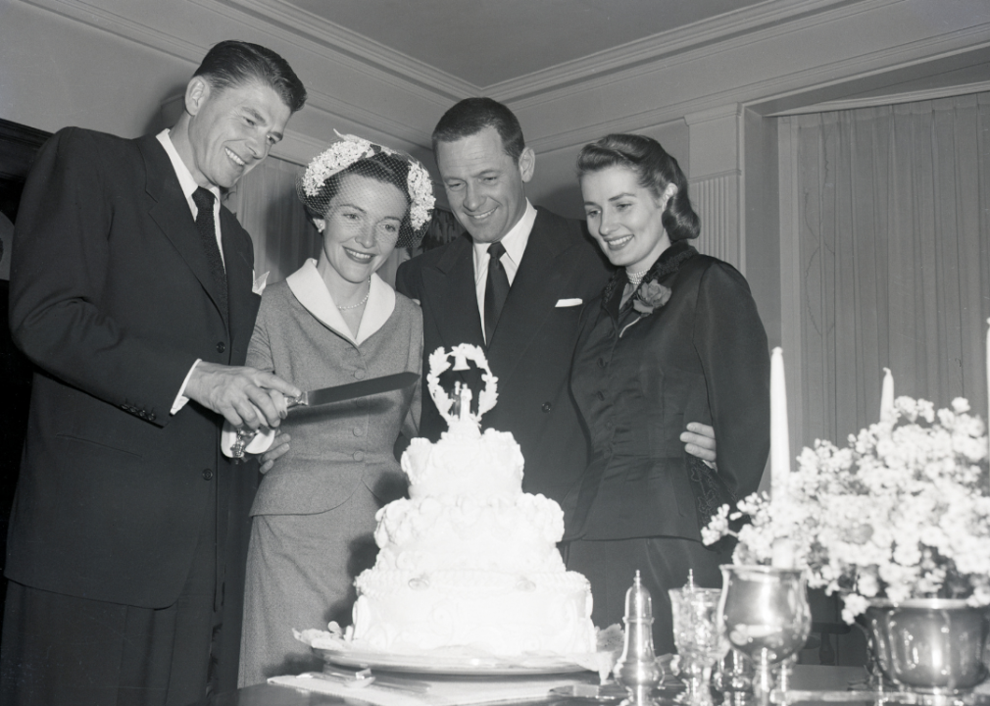 John F. Kennedy and Jacqueline Bouvier — Sept. 12, 1953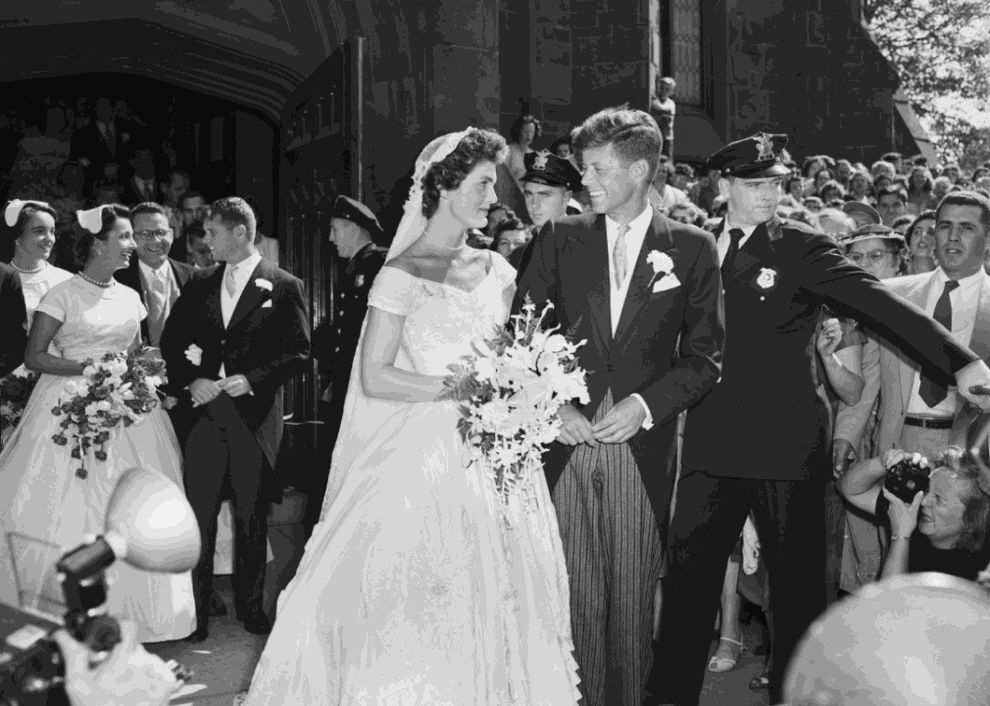 Marilyn Monroe and Joe DiMaggio — Jan. 17, 1954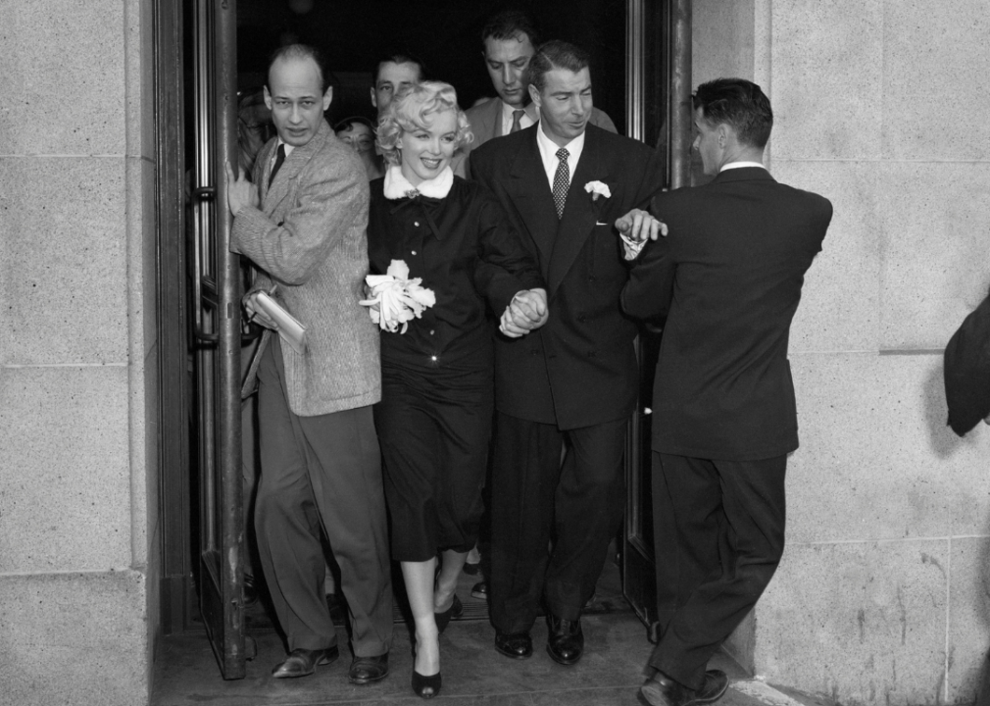 Kirk Douglas and Anne Buydens — May 30, 1954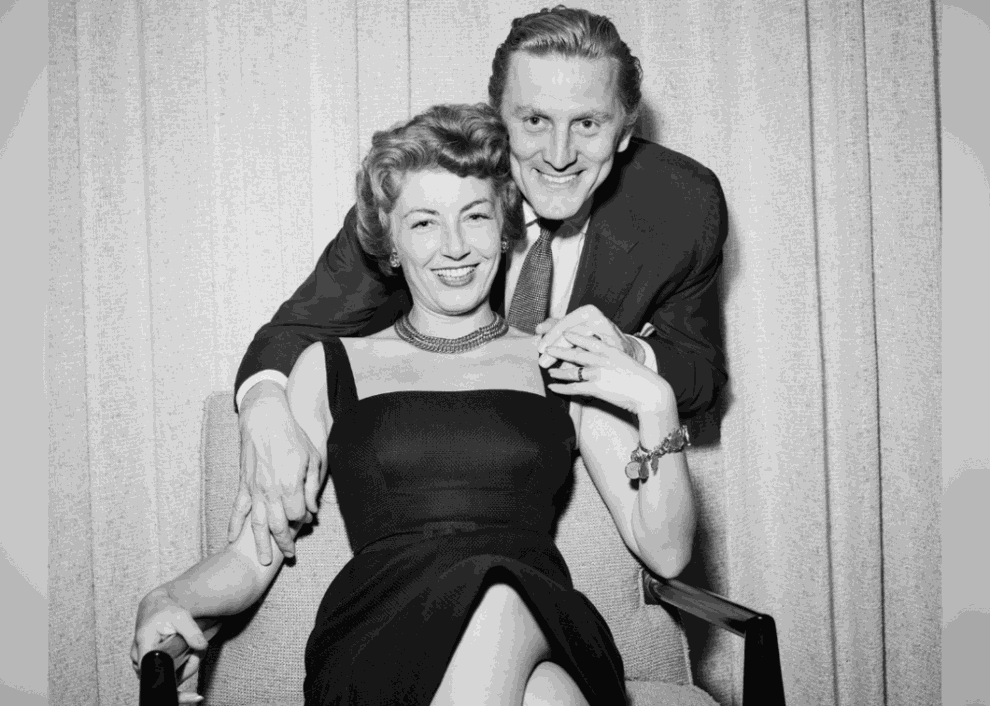 Anne Bancroft and Marty May — July 1, 1954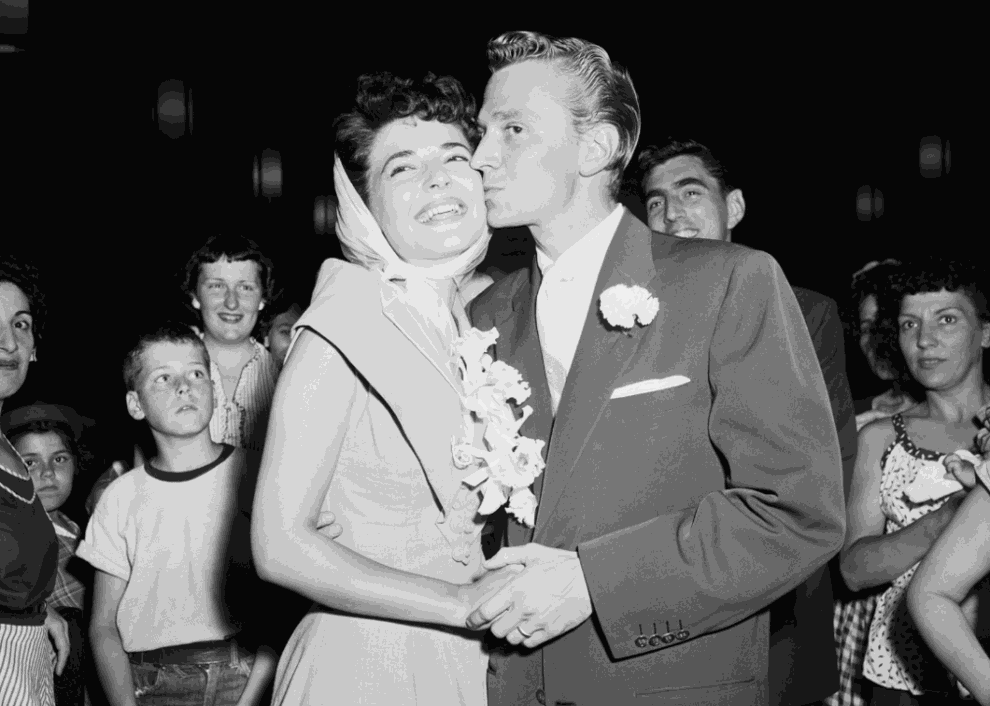 Audrey Hepburn and Mel Ferrer — Sept. 25, 1954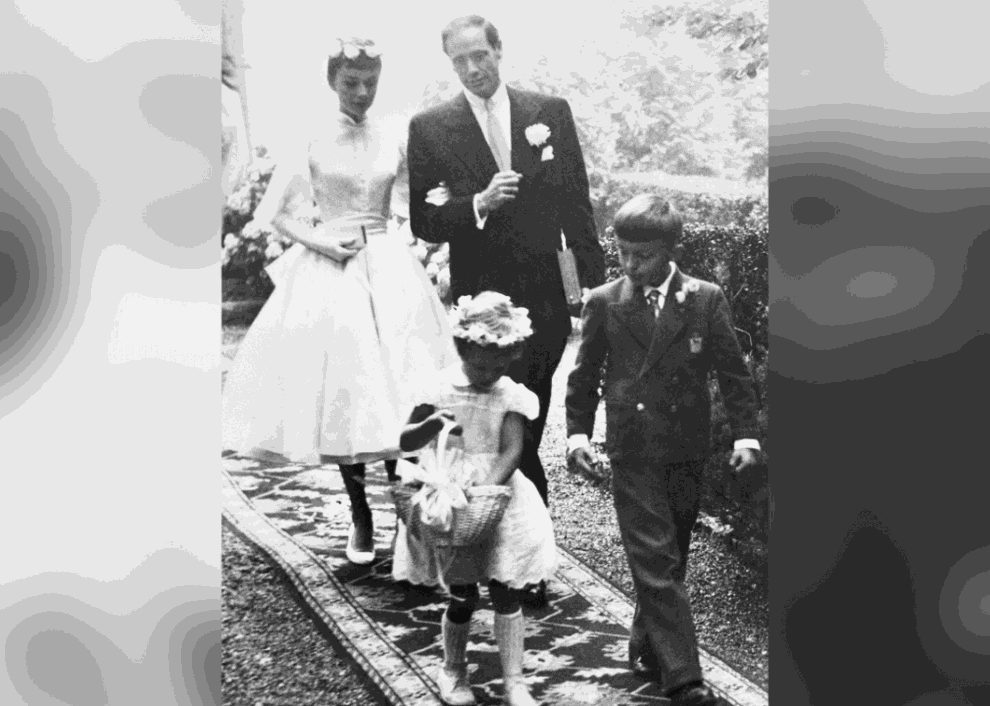 Prince Rainier of Monaco and Grace Kelly — April 19, 1956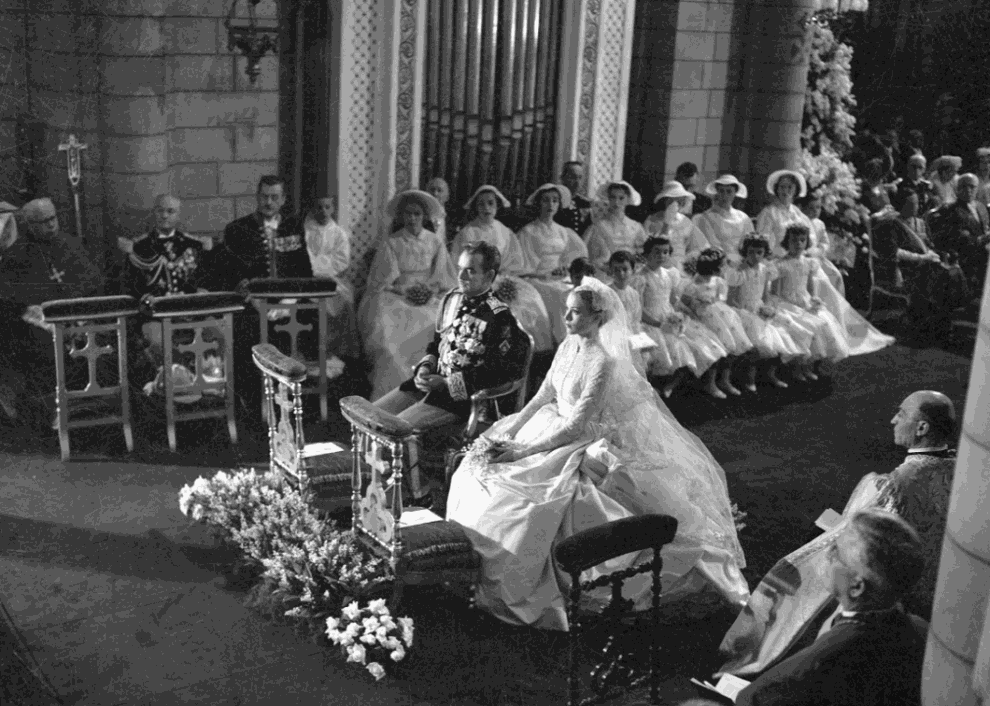 Arthur Miller and Marilyn Monroe — June 29, 1956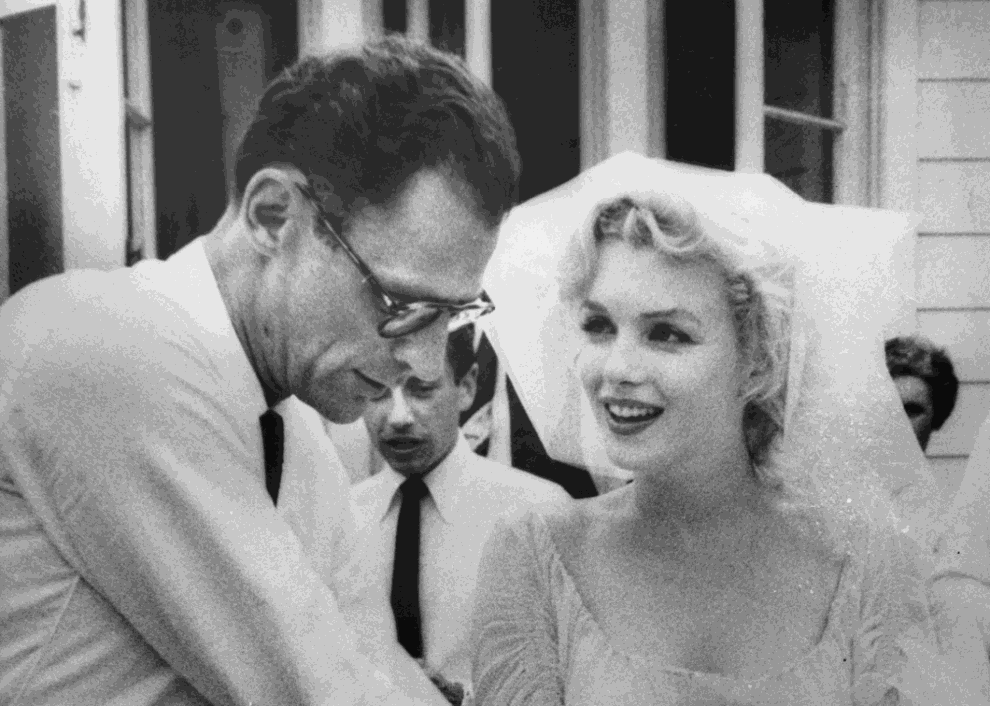 Henry Fonda and Baroness Franchetti — May 9, 1957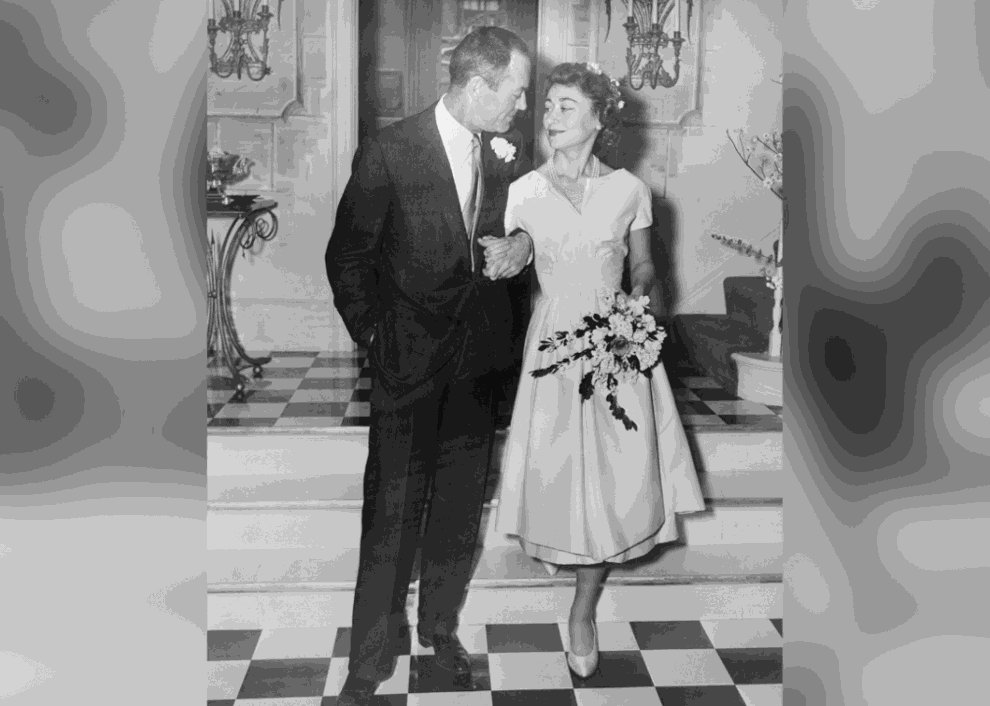 Marlon Brando and Anna Kashfi — Oct. 11, 1957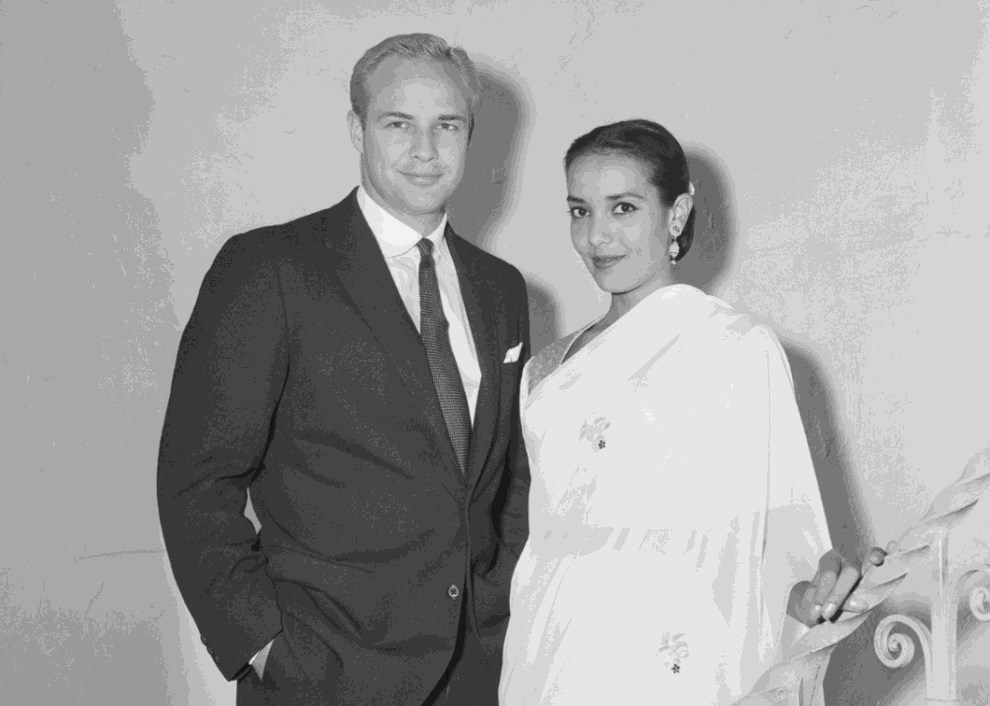 Robert Wagner and Natalie Wood — Dec. 28, 1957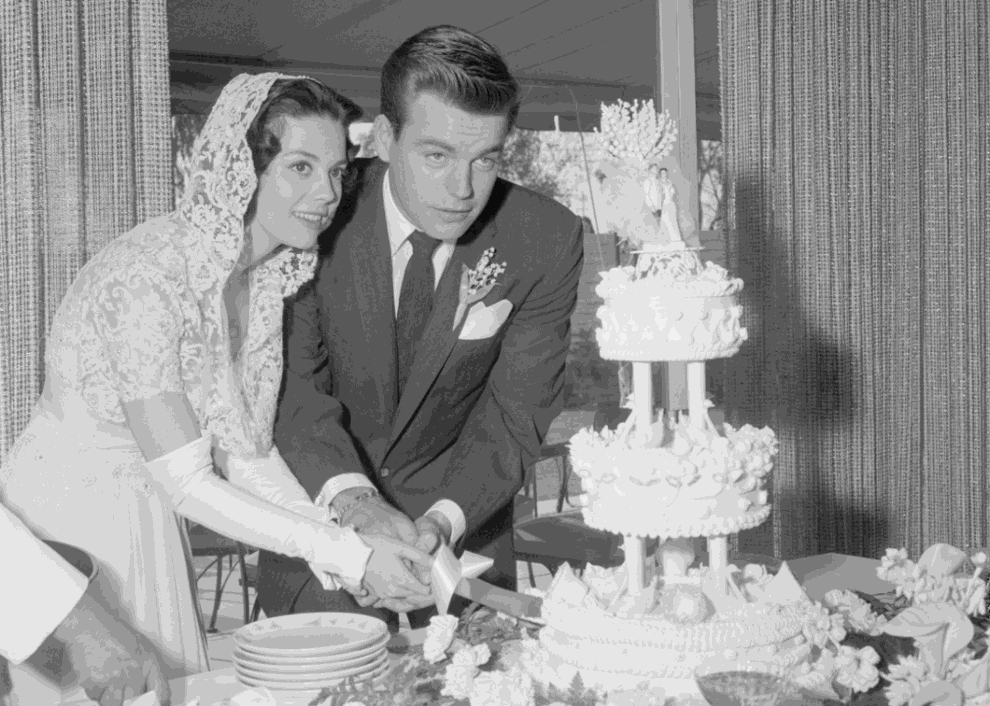 Sammy Davis Jr. and Loray White — Jan. 10, 1958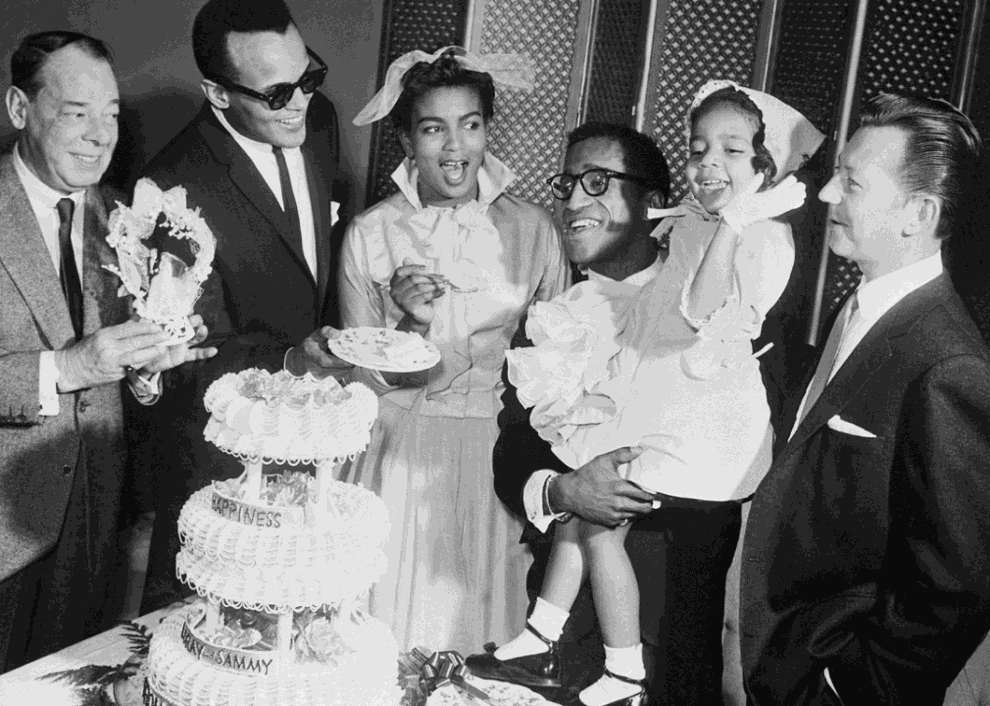 Jayne Mansfield and Mickey Hargitay — Jan. 15, 1958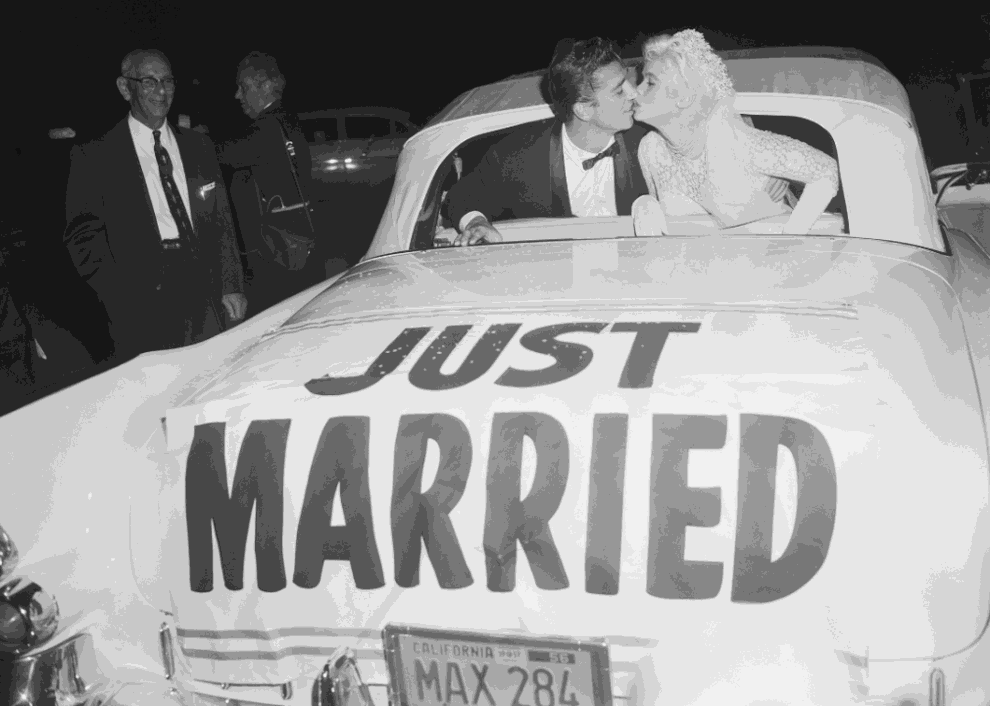 Joanne Woodward and Paul Newman — Jan. 29, 1958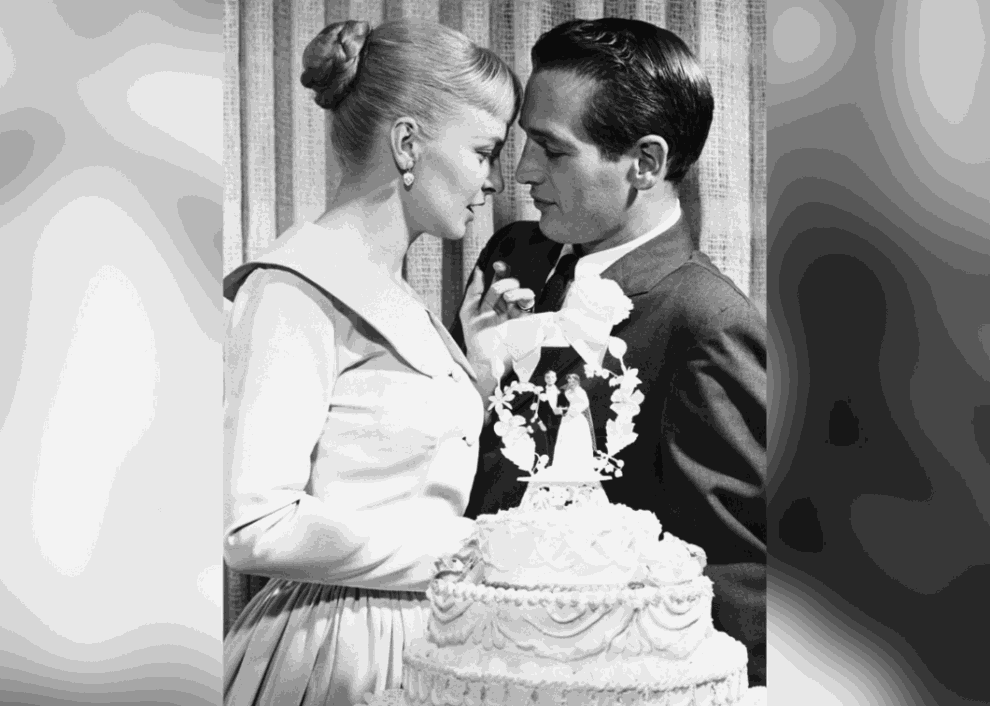 Jacques Charrier and Brigitte Bardot — Feb. 18, 1959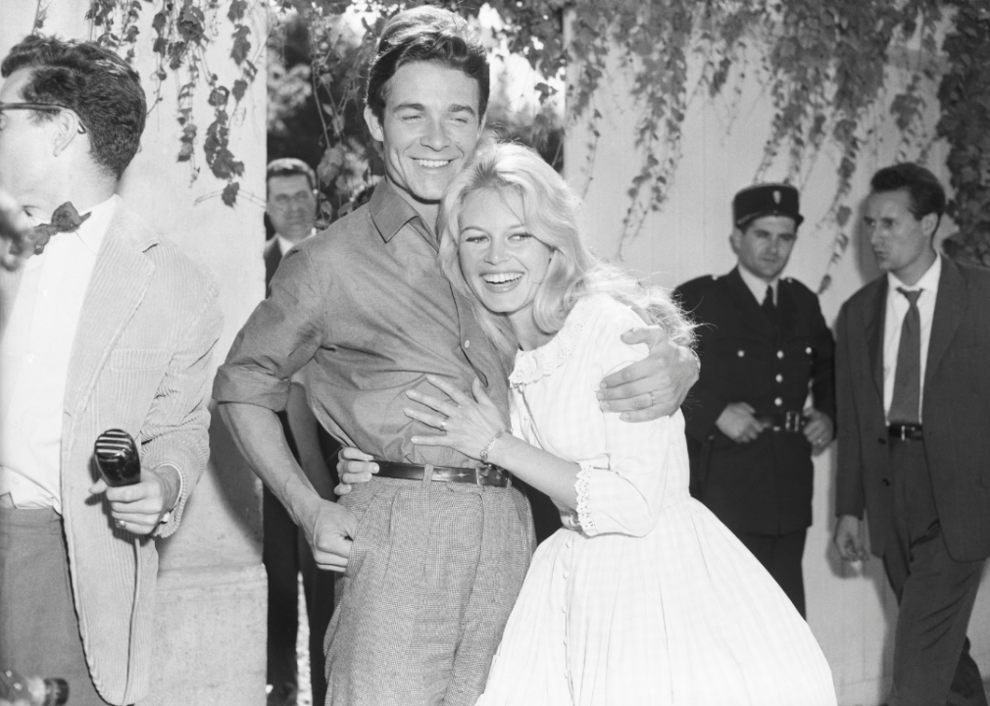 Dorothy Dandridge and Jack Denison — June 22, 1959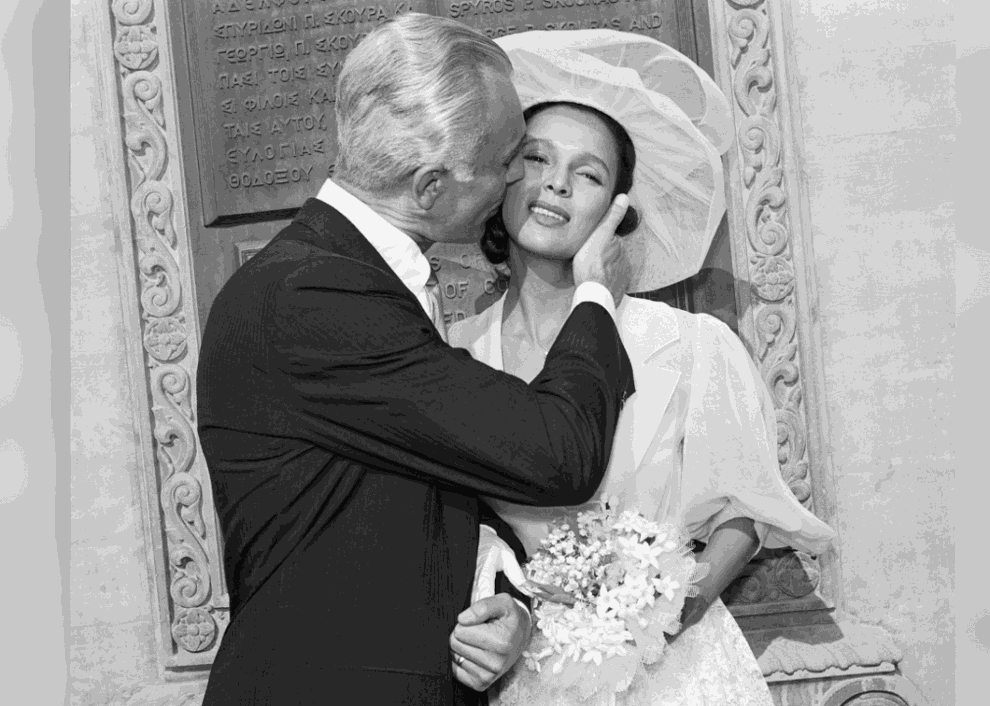 Betty White and Allen Ludden — June 14, 1963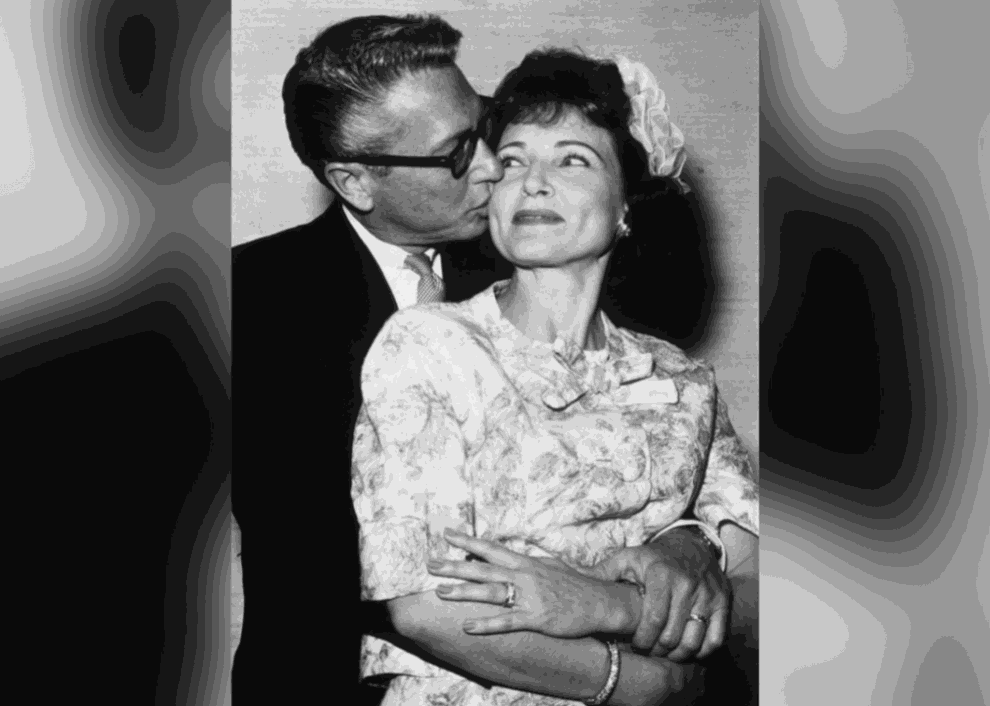 Elizabeth Taylor and Richard Burton — March 15, 1964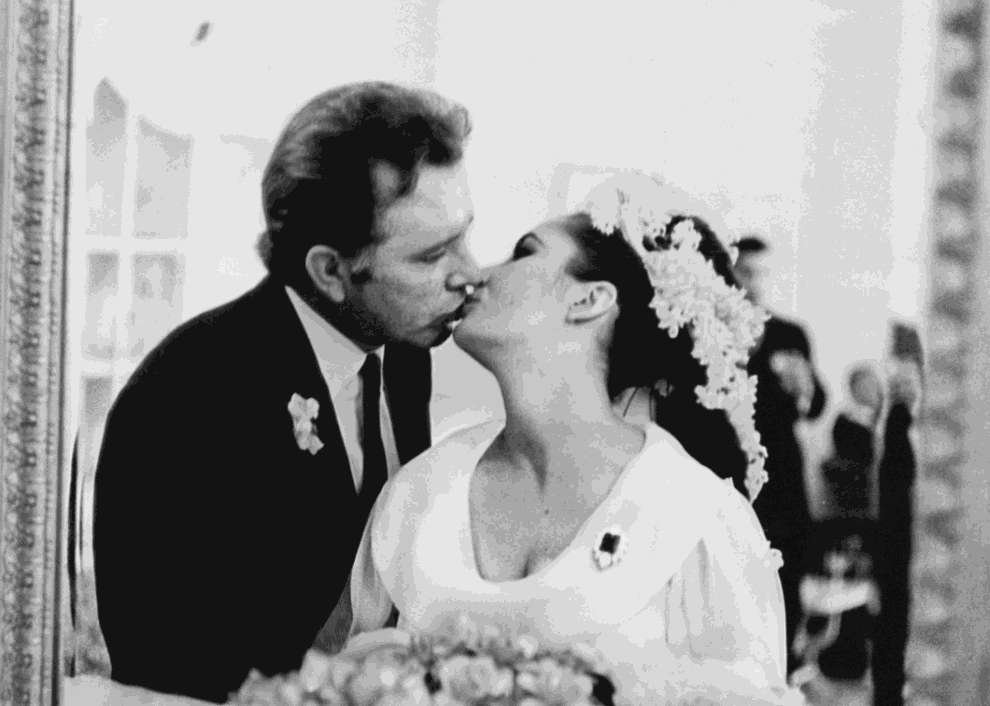 Elvis Presley and Priscilla Ann Beaulieu — May 1, 1967