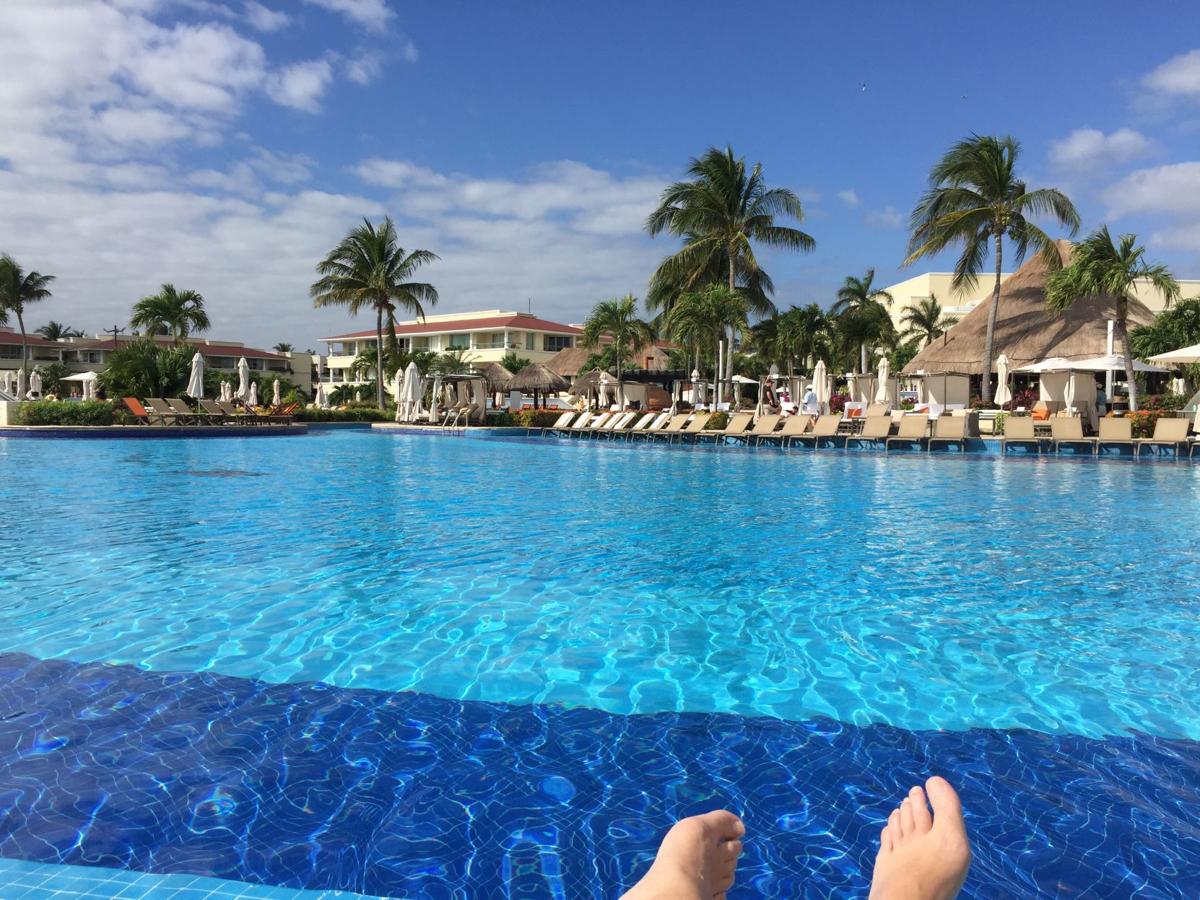 Full disclosure: I was not on my honeymoon when I enjoyed seven glorious, sunny, tropical days at Moon Palace Cancun in February. I was there with friends to celebrate a birthday.
But I'd return in a heartbeat for a destination wedding or a honeymoon. It's a gorgeous, affordable locale that makes for a fantastic quick getaway or a longer, more luxurious stay.
The all-inclusive property boasts two resorts in one (Nizuc and Sunrise), a luxurious spa and a challenging golf course.
Upon arrival, your every need is taken care of, starting with curbside luggage pickup and quick check-in service.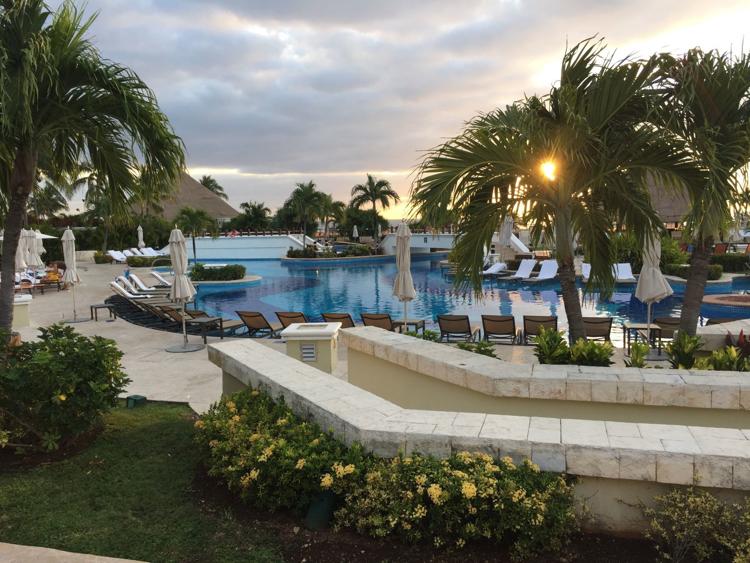 A few tips for a worry-free, highly enjoyable time at this tropical paradise:
Arrive at the airport early to allow time for security since this is an international flight. Always keep your passport handy because you will need to show it often.
Use the in-room safe for your personal belongings, especially your cash (you won't need much on the property except for tipping) and passports.
Take advantage of the freebies at the resort, and spend your resort cash because it's no good to you at home.
The resort offers 24-hour room service; just be sure to allow a couple of hours for prep and delivery.
Bring cash and-or a credit card on your excursions for souvenirs and other island purchases.
Above all, take full advantage of the resort's amenities, so you leave relaxed and refreshed.
Getting there
We flew Southwest from Omaha with one connection each way, but Cancun is an international airport, so you can fly pretty much any airline. Transportation to and from the airport is available, but be sure to arrange it in advance of your travel day.
Once you're on the property, pretty much everything is within walking distance — though some distances are a mile or more. There's a free shuttle between the resort and the golf course, and transportation is included with most excursions and other activities.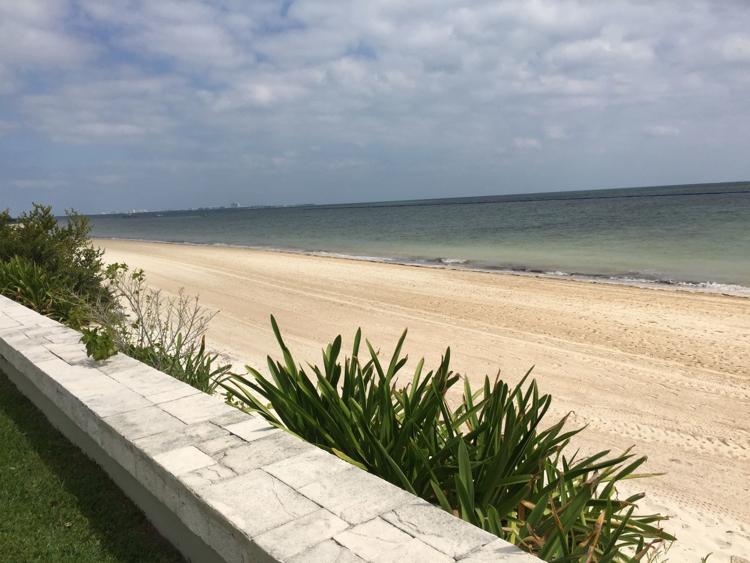 Accommodations
To say that Moon Palace Cancun is spread out is an understatement. Each building is identified with a fruit or vegetable symbol, and depending on where you stay, the walk to and from the main building (restaurants, spa and souvenir shops) can take a while.
Our room in the Orange building was more than a mile from the main resort buildings, and that also meant a decent walk to pool areas. The beach, replete with cabanas and a private bar (for VIP guests), was a much shorter walk but filled up quickly (get there early and claim your chairs).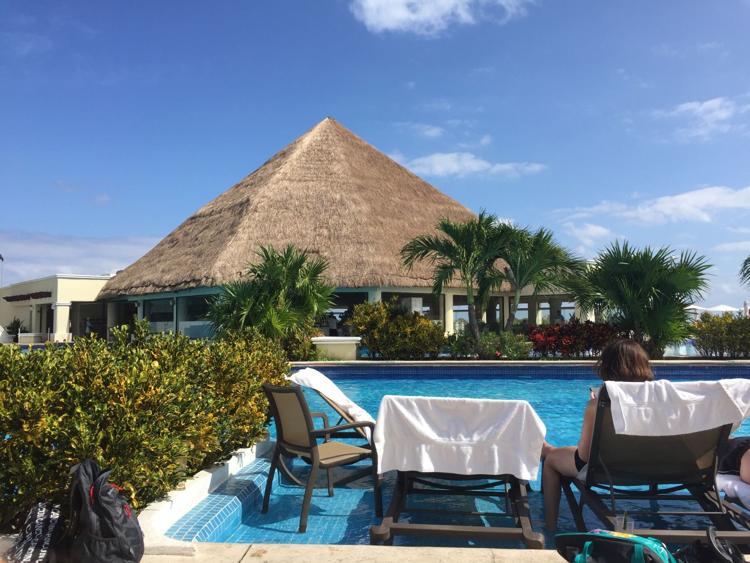 The rooms and suites have all the usual amenities, including mini bar (replenished each day), in-room whirlpool tub for two and private bath with large walk-in shower. Each room also has a private balcony with a hammock as well as a small seating area to take in the sea air on a cool morning or tranquil evening.
Activities
There is so much to do that, depending on the length of your visit, you may never leave the property. The water park, multiple pools, mini golf course, 27-hole Jack Nicklaus golf course and two spas can consume most of your waking hours.
Offsite excursions and day trips are booked through onsite vacation planners when you arrive and include the Mayan ruins, zip-lining, rappelling, ATV adventures and cavern snorkeling. Depending on the length of your stay, you'll earn resort dollars that can be applied toward spa treatments and select excursions. Be sure to check with your vacation planner.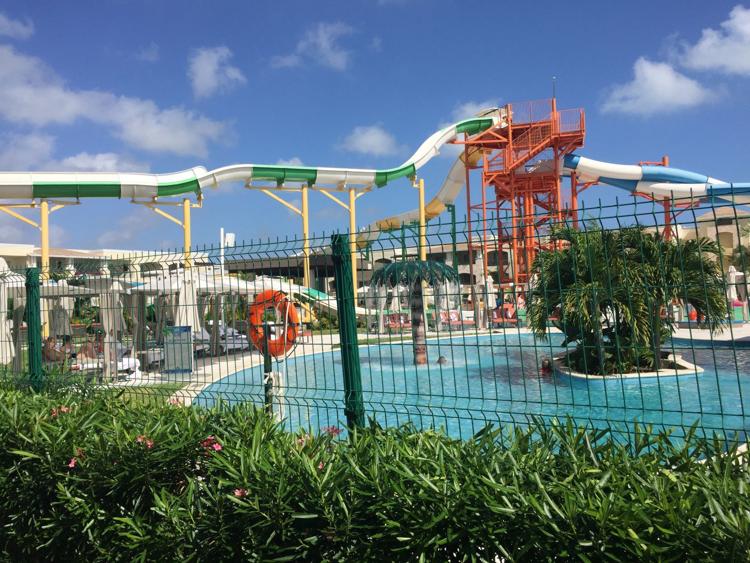 Something for everyone
From sushi to Italian, authentic Mexican, Indian and American, the food selections at the resort's eight restaurants and buffets offer something for every palate.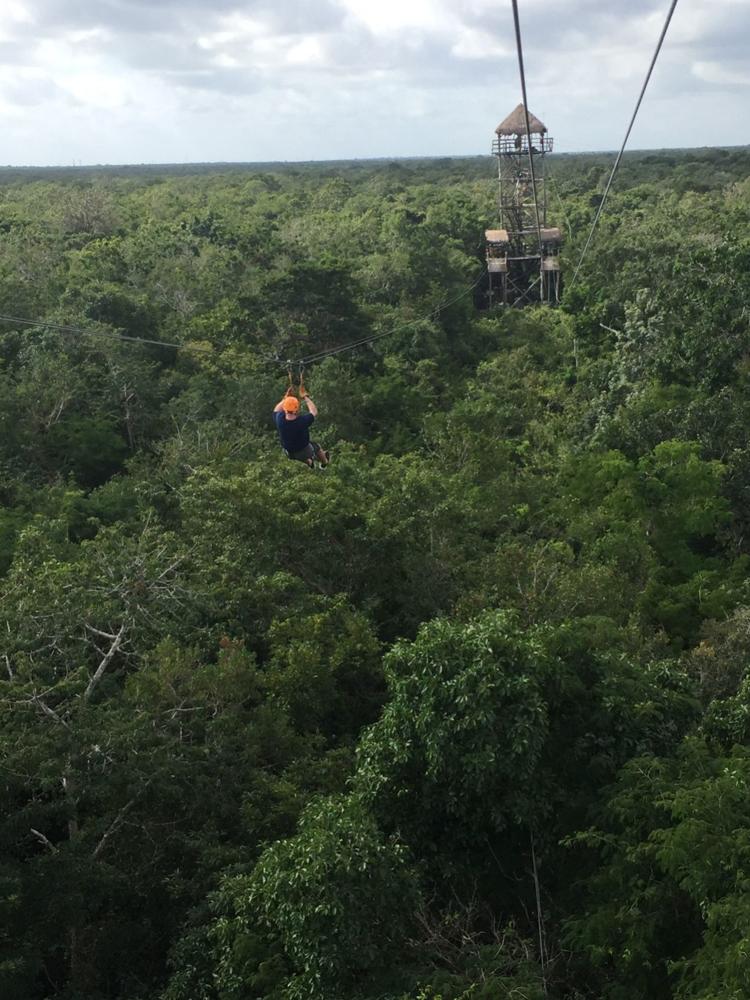 Momo (think Kobe Steakhouse) and Los Arrecifes (a Brazilian steakhouse) require reservations days in advance, but most other places offer quick seating. Portions are small at the Italian restaurants (two onsite), so order double entrées and desserts if you're hungry. Otherwise, the buffets are all-you-can-eat with fresh fruit, seafood and other local and international delicacies. Poolside, you can even swim up to a craft cocktail bar.
Wedding specialties
Wedding ceremonies for every religious denomination are available with an onsite wedding planner (be sure to book ahead of your arrival). The resort's honeymoon package includes a bottle of sparkling wine and dessert, breakfast in bed and a romantic gourmet dinner.