McKenzie Miller went to Omaha Burke and Blaine Clark to Omaha Bryan, but they both happened to be at the Bellevue Berry & Pumpkin Ranch with friends in September 2008.
He came up to McKenzie, asked if she was scared and if she wanted to hold his hand as they went through the haunted house.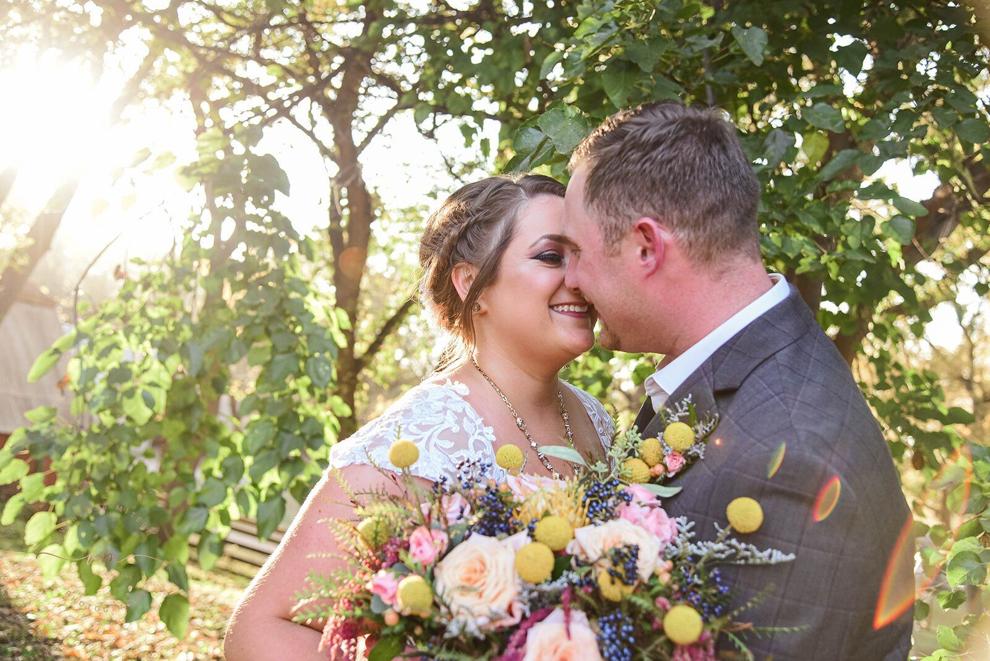 She said yes a second time when Blaine proposed 10 years later at Joshua Tree National Park. He gave her a book that McKenzie had started with pictures and memories of their relationship. He surprised her by popping the question on the last page.
Blaine said he waited to ask until McKenzie was done with her college classes and life had settled down.
SPECIAL DATE
They planned the wedding close to their first-date anniversary. They met on Sept. 21, so their first dance was to a slow version of "September" by Earth, Wind, and Fire. "Do you remember the 21st night of September?" Holding the ceremony where they first met was a must, too.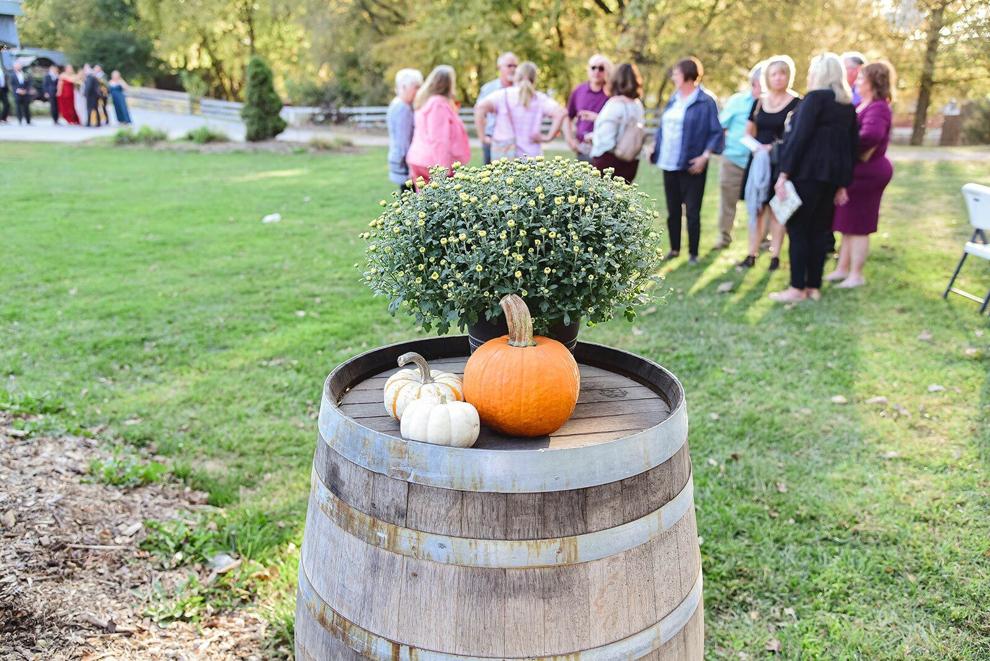 Bottom line, though: "I want a marriage more beautiful than my wedding," McKenzie says.
KEEPING IT CASUAL
The ceremony was outside and didn't require too many decorations, but McKenzie was aiming for rustic, vintage and colorful. They brought in a few mums for the altar and lined the aisles with white, orange and green pumpkins. The fall foliage and setting sun took care of the rest.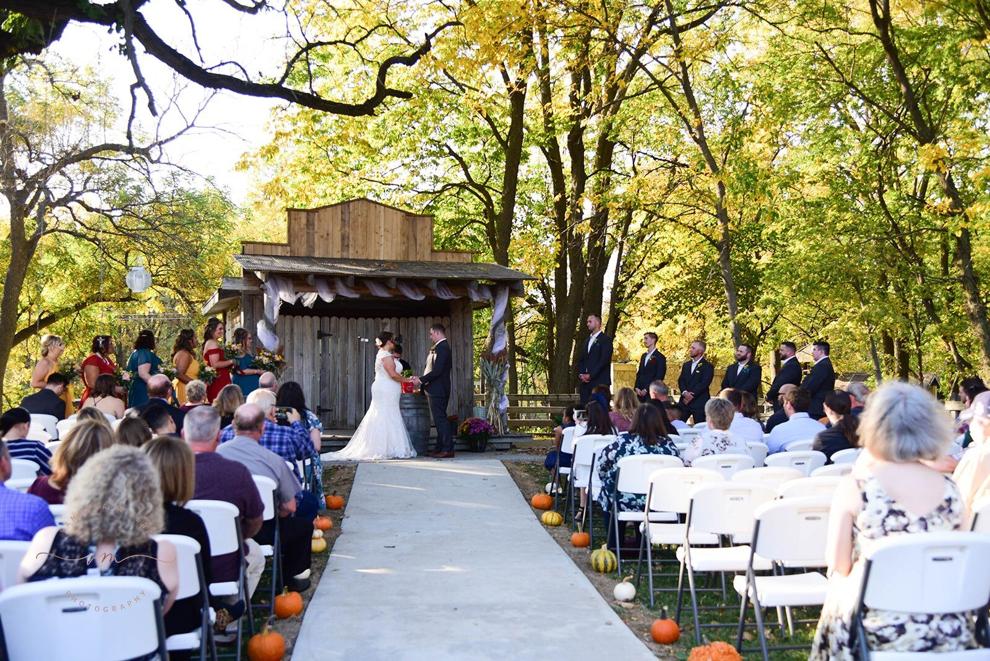 They kept it simple in the barn for the reception as well. They left the wood tables exposed with a simple gold table runner, fall leaves, garland, tea lights and small pumpkins.
"Luckily for us, most of our vendors were our friends — from the calligraphy signage on our tables and menu, to our officiant, photographer, and baker. We didn't want to stress about the small stuff. It was being together with friends and family. That was the most important thing for us."
SHRIEKS OF HORROR
Some friends commented that during the outdoor ceremony they could hear screaming and chainsaws going off in the background from the haunted attractions that Bellevue Berry & Pumpkin Ranch has every fall.
"While this might make some people upset, it made us laugh because those are the elements that we met each other in. Full circle kind of thing."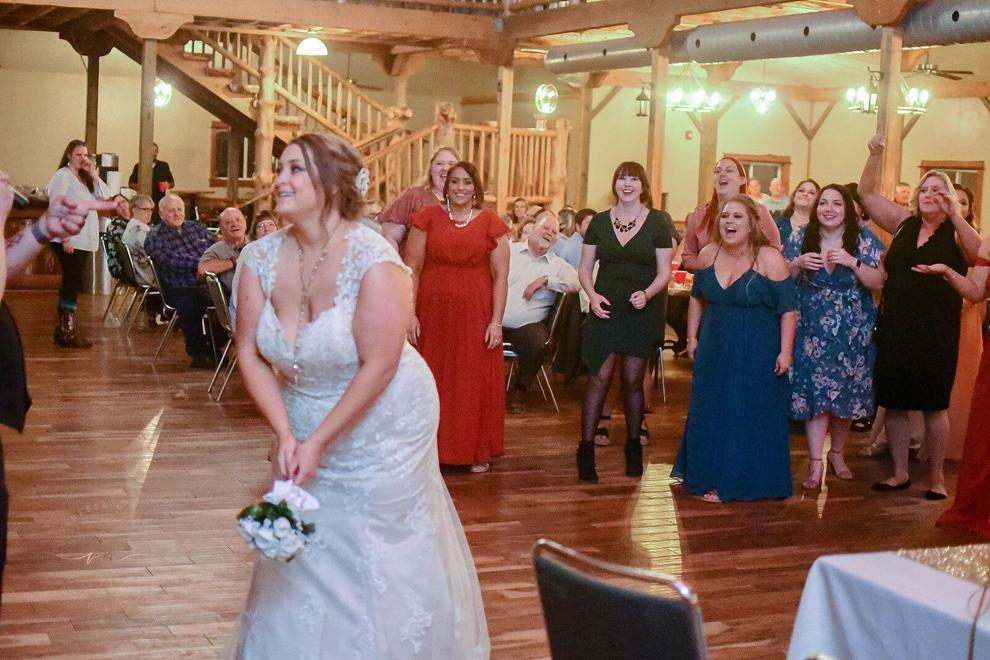 Their favorite gift was a canvas picture from their wedding with the lyrics from their wedding song. Their favorite gift to each other? "Our love," the best friends say. The sweetest moment came when McKenzie's dad walked her down the aisle. Blaine said he and McKenzie's dad already share a bond.
"My two favorite people walking down the aisle," he said.
GROWING TOGETHER
For the unity part of the ceremony, their officiant, Cindi Gofta, gave them a bonsai "money" tree. She had their parents bring up a jar of dirt from both of their homes to add to the plant to symbolize the roots of their relationship, the continued growth of their love, and the fact that they became each other's family on that day.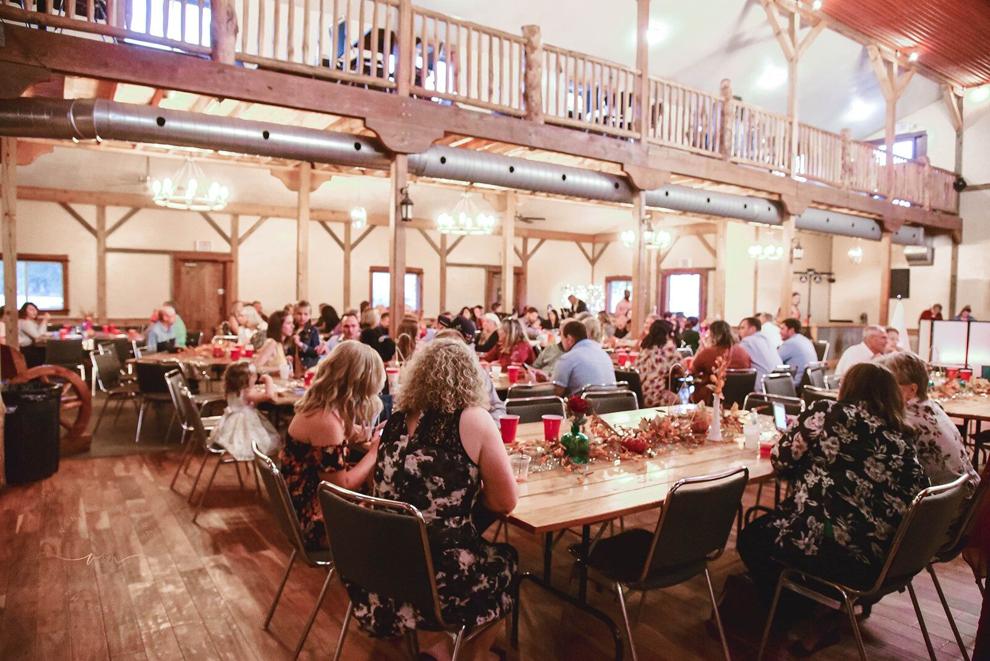 "The best feeling was being surrounded by all of the people that have shaped Blaine and I over the years. We have brought many great people into each other's lives, and naturally our parents have become lifelong friends as well. The kind of friendship where we all take road-trips together."
JUST THE START
They've had to adjust to sharing finances and learning to cook. She never knew he had so many socks and he didn't realize how much thought she put into every outfit. But Blaine says McKenzie is his best friend. He loves her style and creative view of the world.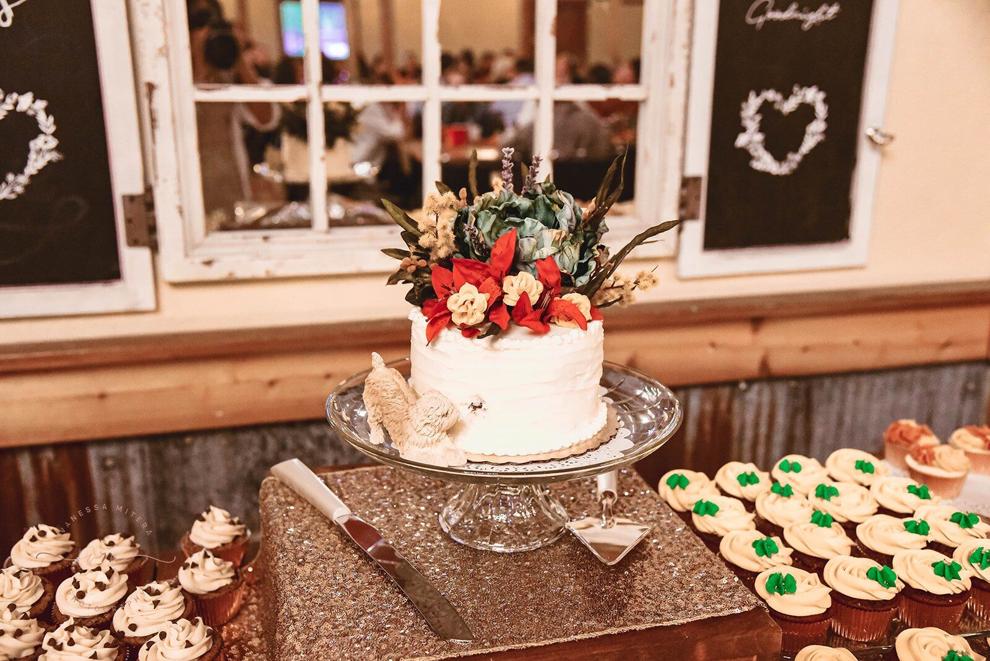 "She is spontaneous, always leads us off the beaten path and has opened my eyes to many new adventures and experiences. Like John Mayer said, she puts the color inside of my world."
McKenzie says being with Blaine never gets old, and their love continues to feel young and adventurous.
"Blaine is my best friend and he gets me from breakfast to midnight snack and from our greatest adventure to home."
---
Happiest Days: Area couples share stories about their weddings