With all the craziness going on in the world, Susan Wolfe wants to remind people there is still beauty.
It sits right across her street.
Sanitary Improvement District 514, which stretches from 189th and Harrison to Y Streets, is again ablaze with flowers. This summer, it's no longer just yellow.
"This is the year we have seen the diversity," Wolfe says. "We have more varieties that are showing up. It's still primarily yellow, because yellow is what grows the hardiest. But we do have whites, purples, blues, oranges and reds."
Wolfe and other neighbors organized the planting of wildflowers on the SID parcel three years ago to address runoff issues.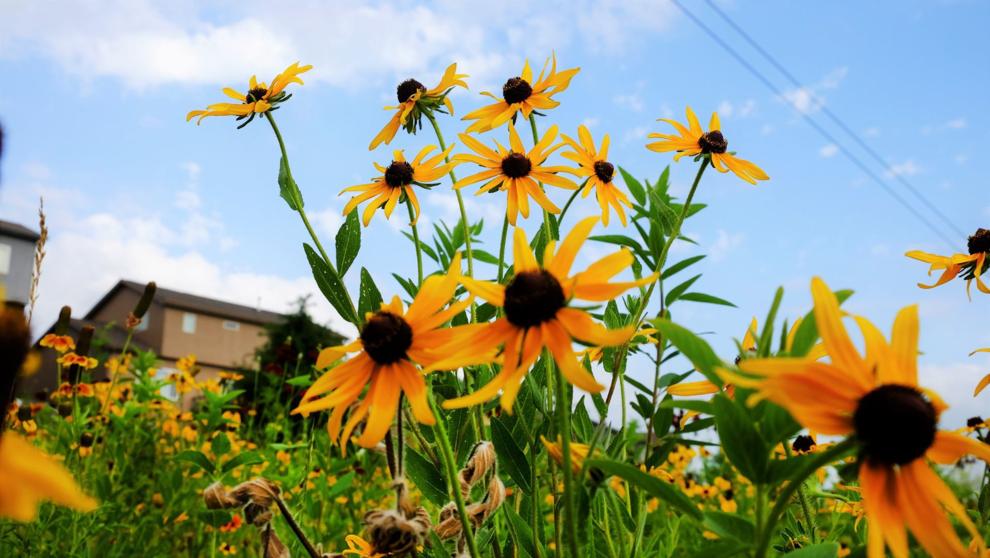 It has been a learning experience — from discussions with people who wanted just turf grass, which requires extensive mowing — to understanding how to care for a wildflower meadow.
"How much it's helped the environment; that's what I've learned," Wolfe said of the certified wildlife habitat. "How much we can help the environment by doing small things."
The wildflower field requires just one spring mowing. But last summer, neighbors had to come together to hand-pick invasive weeds. Herbicides can't be used because it would kill the wildflowers.
Wolfe said they plan to do more plantings this fall to increase the rainbow of colors, but then they can leave the rest of the work to Mother Nature.
While no houses can be built or trees planted on the five-acre tract because of an OPPD power line, a paved path through it is popular for walking, jogging and biking.
The flowers aren't as lush this summer because of lower rain amounts, but Wolfe said she can't believe all the birds and butterflies the area attracts.
"You can't walk through the middle of that without being swarmed by butterflies, moths, birds and all different sorts of things," Wolfe said. "It's been spectacular."
Butterfly garden is starting to emerge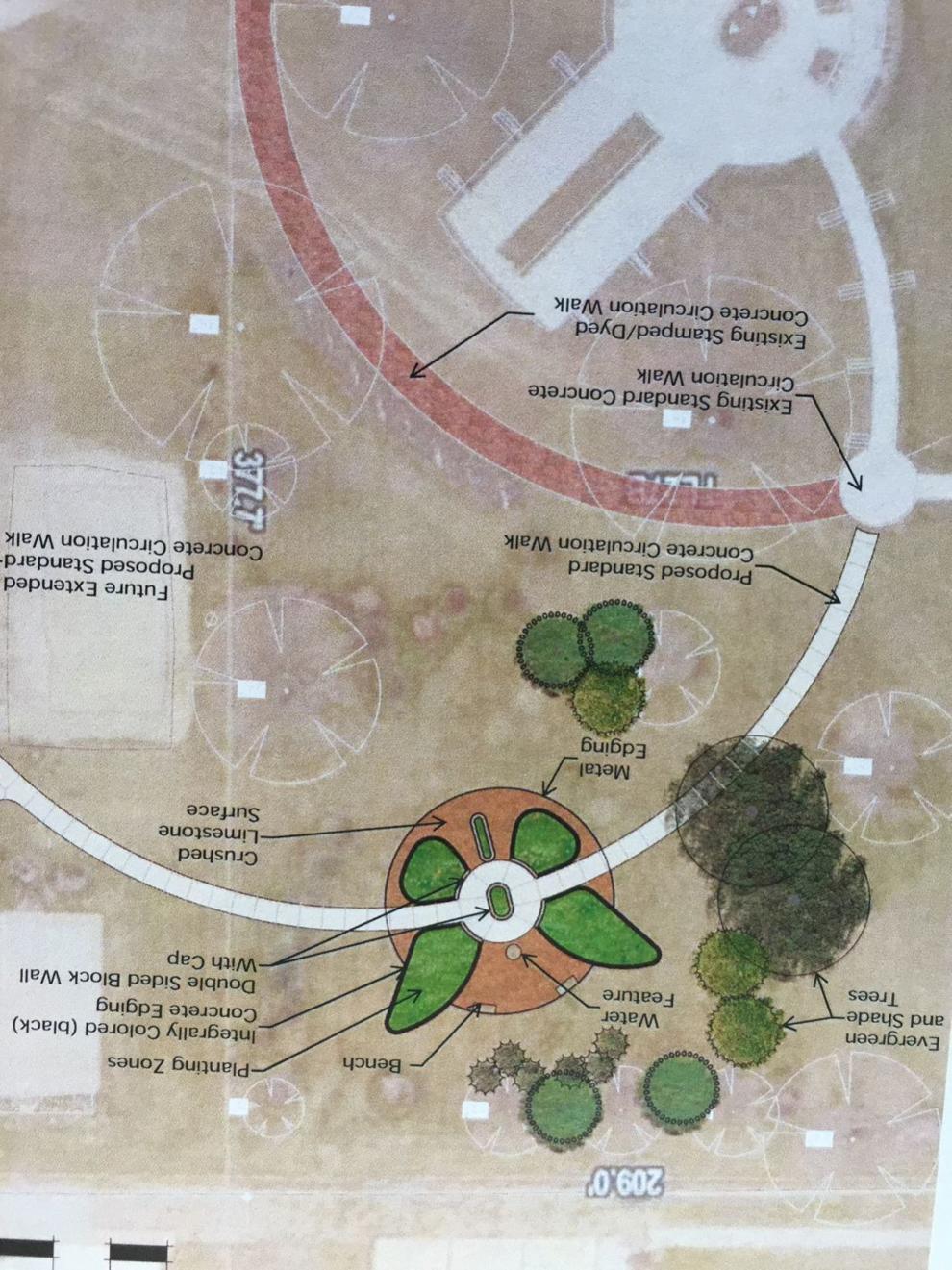 The coronavirus pandemic slowed but didn't stop planning for a Papillion 150 butterfly and pollinator garden at Veterans Park.
It actually gave the committee more time to fine-tune the design and focus on fundraising, chairwoman Karla Rupiper said.
Veterans Park sits on the southwest corner of Halleck Park. The garden, about 50 feet by 60 feet in the shape of a butterfly, is planned on an irrigated portion. Vireo, a landscape architecture firm that designed Veterans Park, has designed the beds.
About $15,000 of the $40,000 needed has been raised.
"We have a good start," said Rupiper, who is on the Papillion 150 butterfly habitat committee with master gardeners Joyce Strangen and Michael Williams and businesswoman Mary Jochim.
If a sponsor can be found, they'd also like to add a 16-foot monarch butterfly sculpture that would be created by Omaha artist Matthew Placzek.
The garden is part of the Papillion 150 project, which this year celebrates the city's 150th anniversary.
"The goal is not only to commemorate the Papillion 150 anniversary," Rupiper said. "It's also to educate our children and the public, whether they are gardeners or non-gardeners, to help emphasize the importance of creating pollinator habitat. We can all do a little bit in our own yards. We hope to make this a living classroom. Visitors can learn what kind of materials to use to create butterfly or pollinator habitat."
Garden Help needed
This spring, on a whim, I bought a couple of pumpkin and watermelon plants.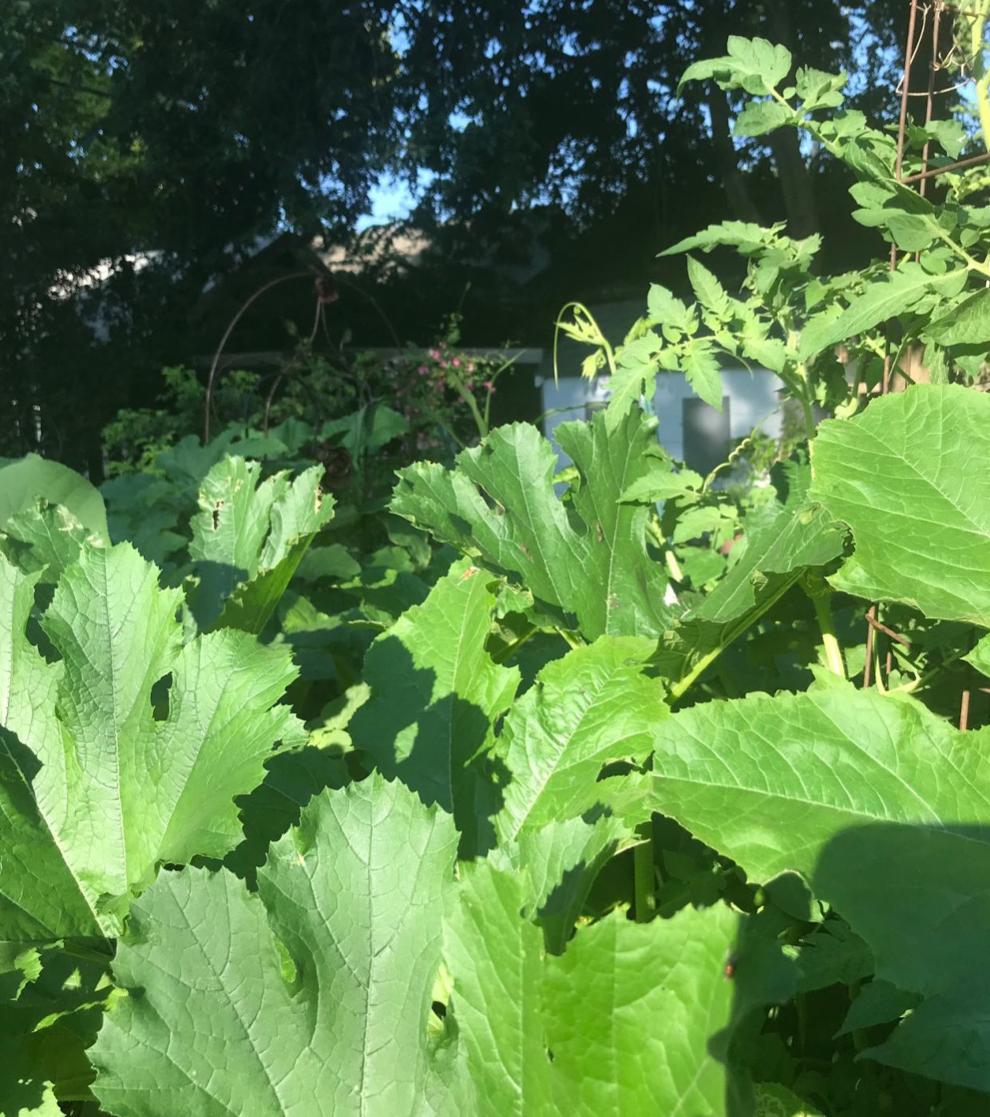 They looked cute, and I had room in my vegetable garden along with the tomatoes and zucchini.
Or at least I thought I did. Just how big do these things grow?
In the past week or so, the vines (I'm not sure if it's watermelon or pumpkin!) broke the bounds of the raised bed. I'm afraid I won't be able to find my house under the vines come September.
My cucumbers, planted in another spot in the yard, are running wild, too, and the cherry tomato I planted from seed last summer has returned, times 10. Literally. I think the chickens spread the seeds all over the yard.
And maybe some fertilizer, too? Everything seems to be flourishing, including weeds.
The only things that aren't doing well are the sweet potatoes and broccoli I'm trying in grow bags. I don't think they've changed a bit since May, besides a few holes in the broccoli leaves.
Will those pumpkin and watermelon vines destroy everything in their paths? I have to look after the rose bushes. I'd welcome your advice at marjie.ducey@owh.com.