BRULE, Neb. — She sat next to her grandpa in the combine — this was the harvest, after all — and while he spoke, she listened.
He talked about his life, the good years and the tough ones. He talked about her grandmother and how they'd fallen in love. And, of course, he talked about farming, the only life he's ever known.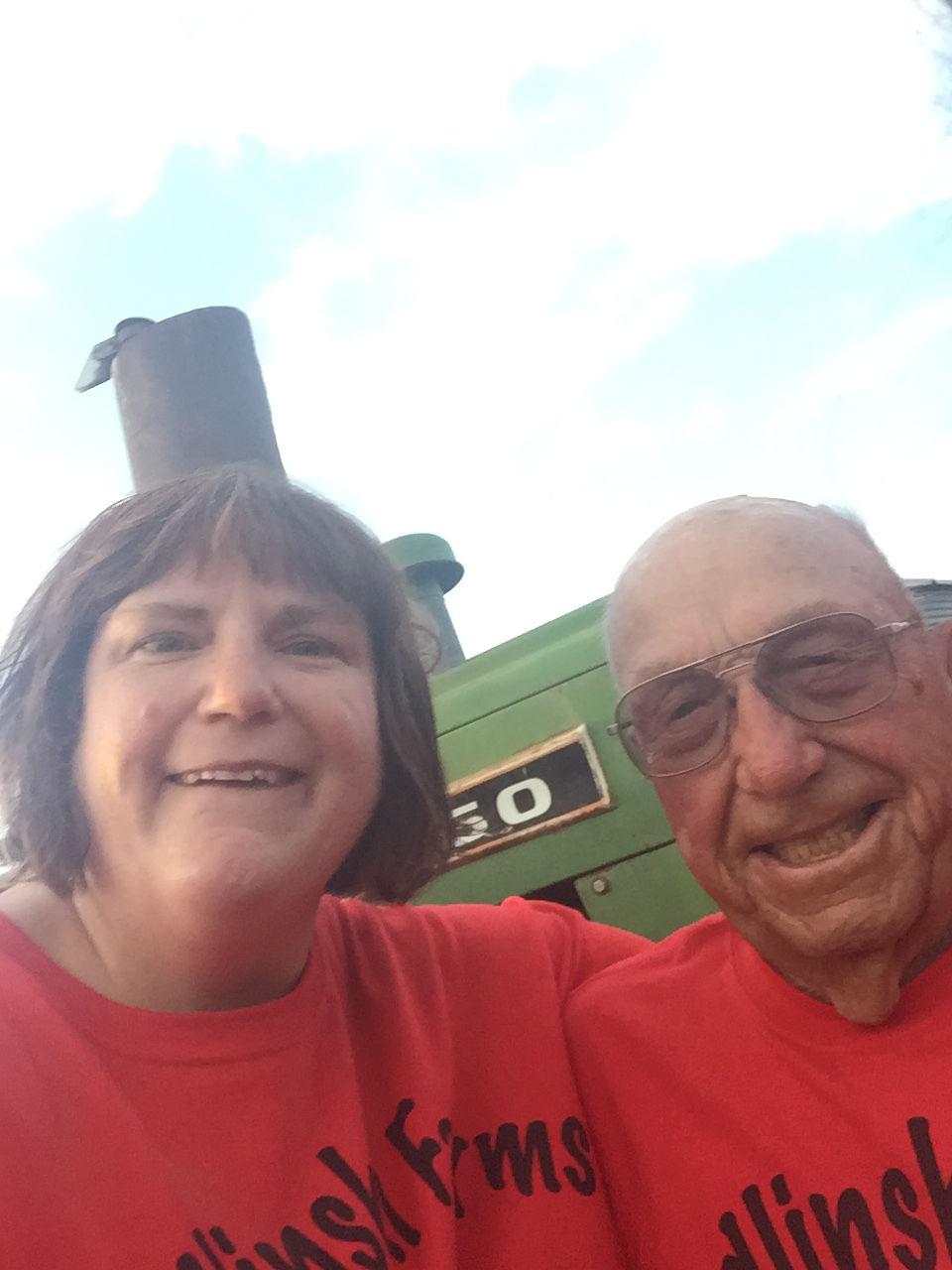 Ask Jina Leavitt, 41, about her grandfather, and she will tell you about these rides in the combine. He impressed her, she said, with his wisdom, his work ethic, his character. So, when she was 11 or 12, she wrote him a poem. Today, he has it framed.
Many times his feet have walked this soil,
He has weathered both the hardships and the joy,
Enduring both the good times and the bad.
Leavitt's grandfather, Milford "Pete" Nodlinski, is 99. In December, he'll turn 100. Still, most days, he drives from his home in Grant, Nebraska, to the farm the family has run for four generations.
"I've never had any hobbies," he said recently. "My hobby, I always said, was trying to raise a few more bushels of wheat."
Today, Nodlinski's son Bob and grandson Jeff handle most of the farming operation. Jeff lives on the farm with his wife, Lindsay, and young sons, Landon, Barrett and Luke.
But despite back pain and the normal fatigue that comes with age, Nodlinski arrives almost every day to mow grass, run the grain cart or lend a hand wherever he can.
"He's really instilled a hard-work ethic in all of us," said Leavitt, who lives in Lincoln. "He's helped us understand that nothing ever comes easy that's worth having, and that you always have to work hard if you want positive results."
To him the land seems free and holy.
Together they have worked,
Each doing their part to make things whole in the end.
Nodlinski's father moved the family to the farm, about 8 miles west of Nebraska Highway 61, when Nodlinski was just 4 years old. By the time he was about 12, he was driving a team of horses, using a header to cut wheat.
He smiles when he talks about the trouble he and his friends stirred up at Perkins County High School. Once, he said, they replaced the school's flag with one of their own making — featuring a skull and his class — and greased the flagpole so no one could take it down. The school ended up having to cut the pole in half.
He planned to join the Navy and "see the world" after graduation in 1934, he said. But his father told him if he left, there would be no farm when he returned. So he stayed.
"I grew up on it," he said.
He knows he would choose no other path of life other than to be a farmer.
Nodlinski was 22 when his dad died, and he took over the farm.
By then he had met and married a woman named Dorothy. She was "a town gal," Nodlinski remembers, but "a farm girl by heart."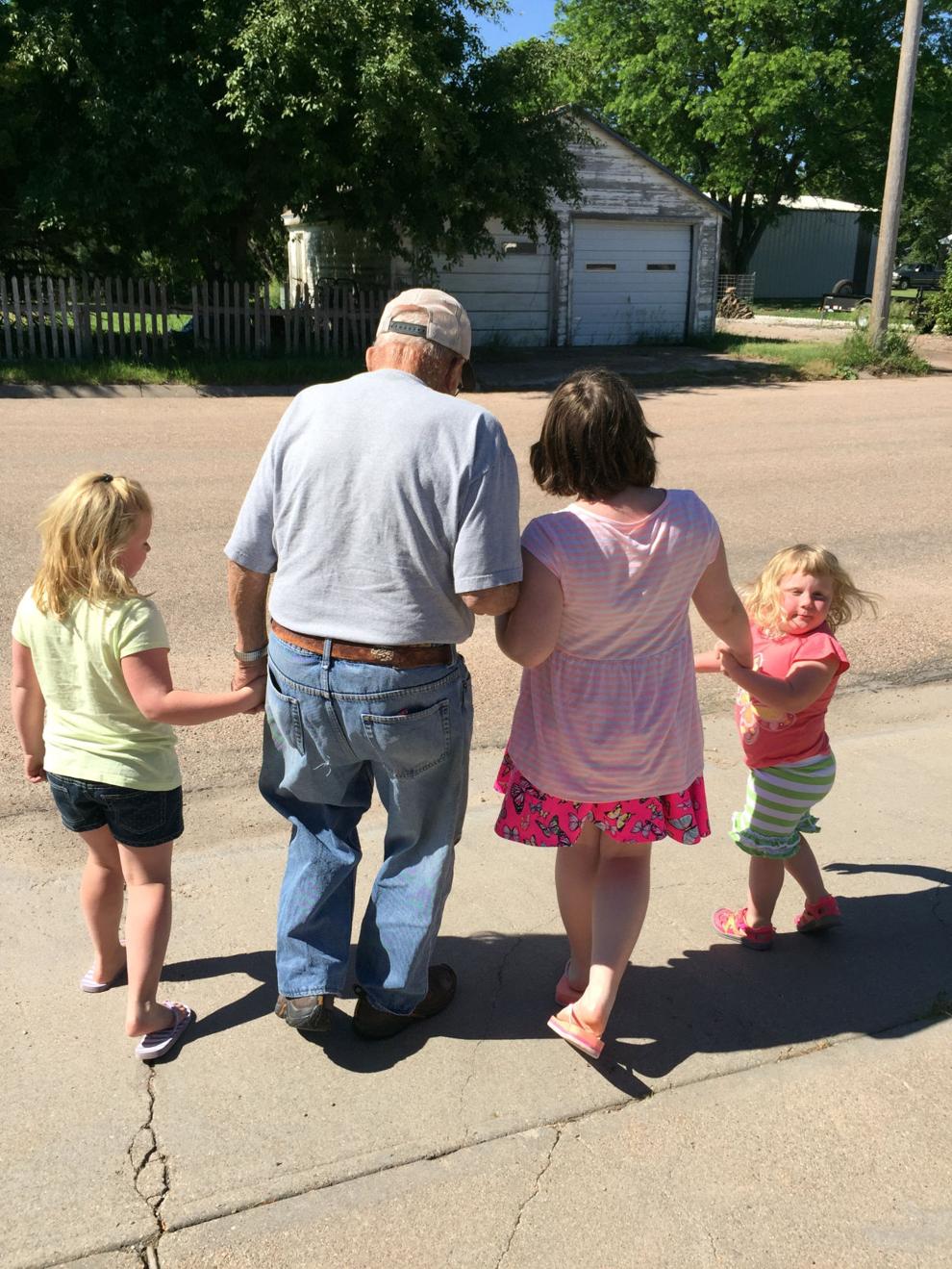 They had four children — Terry, Richard, Vicki and Bob. But back then, Nodlinski said, he didn't have much time to spend with his children.
So when his kids had kids of their own, he spoiled them, he said. Nodlinski has more than a dozen grandchildren and about 30 great-grandchildren.
"He's led by example," said grandson Jeff Nodlinski, 31. When it comes to life advice, "there's probably a million things he's told me over the years," he said.
This land and he have become one.
Though he is no longer young and has been faced with many challenges in his life,
He has conquered all and still wears a smile.
Farming, said Nodlinski's son Bob, is learning to cope with ups and downs.
"It plays into your character," he said.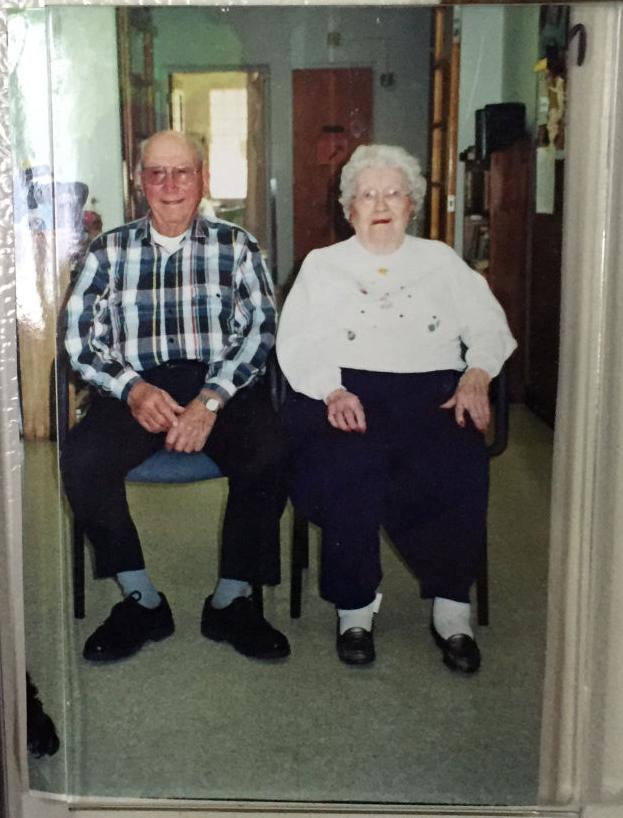 Her grandfather, Leavitt said, has handled life's downs with a farmer's courage.
Dorothy suffered from Alzheimer's in the last years of her life. They were hard years, Leavitt said. But through it all, Nodlinski stayed positive.
"He just stood by her side every moment of every day and just took care of her with such grace," Leavitt said. "He just loved her and let her know how beautiful she was to him, and embraced her in all that she was."
His grandchildren say Nodlinski has taught them the value of perseverance, of maintaining a sense of humor, of making sure you finish what you start.
Nodlinski said he hopes they don't take too many lessons from his life. He's always too much of a troublemaker, he jokes. He's probably lived this long, he said, because "they just don't have room for me up above."
But Jina Leavitt knows better. She's known for years.
He is both a hero and an example.
He is one of the strongest people I have ever known,
My grandfather the farmer.