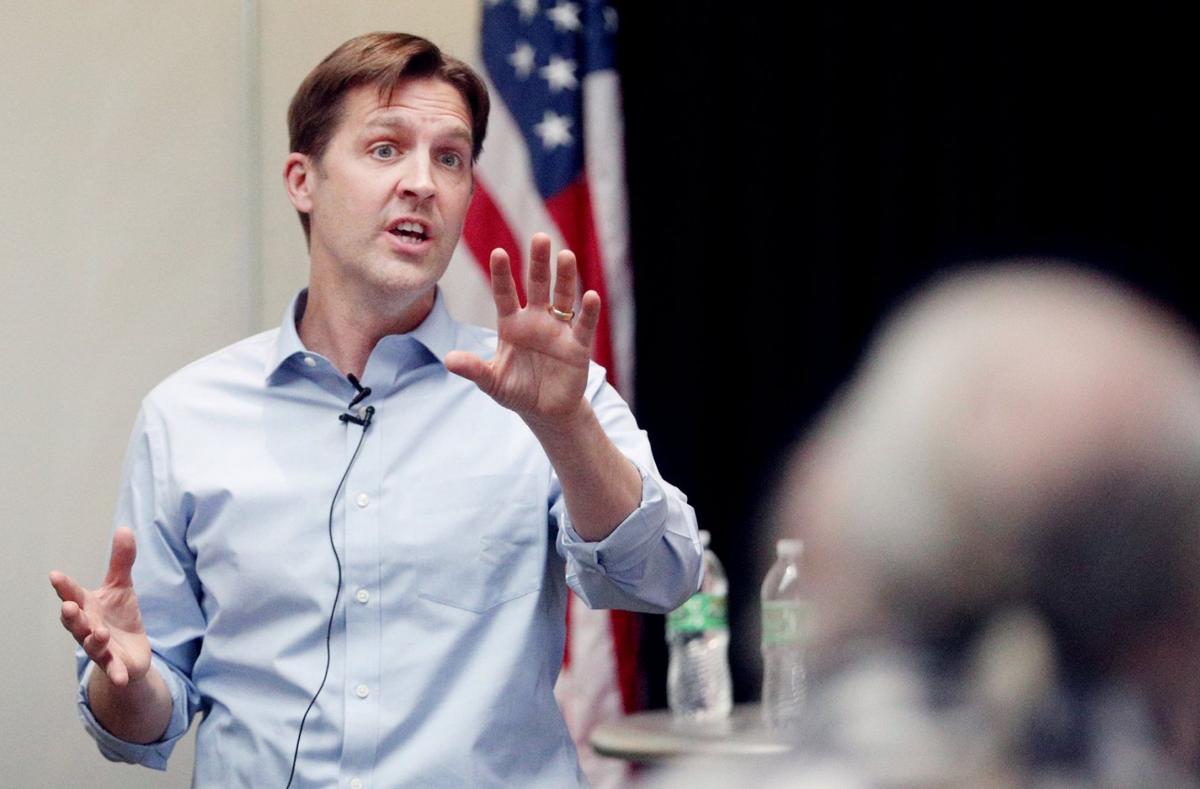 WASHINGTON — Before Republican efforts to repeal the Affordable Care Act collapsed in Friday's wee hours, Nebraska's Sen. Ben Sasse took to the floor to chide his colleagues on both sides of the aisle.
While Republicans have failed to produce their own health care proposals, Democrats have been reflexive defenders of a law that not only failed to reduce health insurance premiums but also helped drive them up, he said.
"Stop pretending this is in any way affordable," Sasse said.
The Nebraska Republican campaigned in large part on his health care policy expertise and ability to craft conservative solutions, but he avoided the spotlight during much of the health care debate. His Friday address represented a scathing critique of that debate.
In his view, the country is heading toward one of two destinations: a European-style single-payer model of socialized medicine, or an innovative system in which insurance is portable across job and geographic change.
But he said the Senate had refused to grapple with that major choice and instead focused on small-bore "pretty crappy" options. The end result, he said, was a lost opportunity that made a joke of the Senate's reputation as the world's greatest deliberative body.
He called for the Senate to work through its August recess on the issue.
In his own floor speech, Sen. Chuck Grassley, R-Iowa, said access to affordable health care is out of reach for millions of Americans as the ACA has failed to deliver on its promises to allow people to keep their plans and drive down premiums.
Democrats have demonized Republicans, he said, telling Americans they want to rip health care from the young, the old and the disabled.
"They will say and do whatever it takes to secure sweeping, universal government control of the health care system, no matter how much it costs the taxpaying public, the toll it takes on the U.S. economy, or the loss of personal freedom," he said. "Their message is dead wrong. Our reform efforts are not making the sky fall."
After the vote, Sasse and Sen. Deb Fischer, R-Neb., issued statements calling for lawmakers to continue working through August to find a solution.
"It's disappointing that the Republican Party chose not to keep its word tonight," Sasse said. "As I've said for a month, Congress should work around the clock through August to repeal and replace Obamacare."
Fischer said thousands of Nebraskans have shared with her personal stories of higher health care costs and fewer choices under Obamacare. "They need relief. I am disappointed we were unable to move forward today. I believe the Senate should stay in session through the month of August to find a way to address this very important issue."
Nebraska Democratic Party Chair Jane Kleeb was quick to release a statement following the vote, in which the decisive "nay" came from Sen. John McCain, R-Ariz.
"As Sen. Ben Sasse pretends to be a rebel and Sen. Deb Fischer ignores open town halls, we thank the true maverick John McCain for standing up for Americans," Kleeb said.
Sen. Joni Ernst, R-Iowa, declined to comment as she left the Capitol following the final vote. She later released a written statement that said she was disappointed. She said Congress still needs to act to provide relief to those hurt by the ACA. "Iowans are demanding relief from Obamacare."