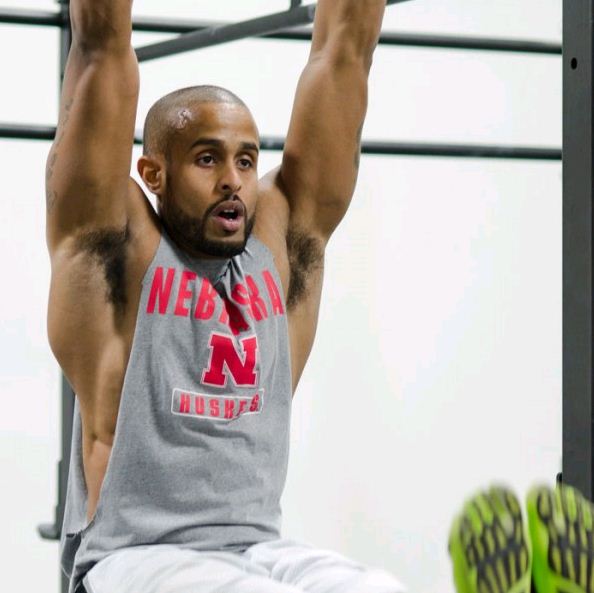 In June 2012, Chet Fortune followed his passion for fitness and opened his own gym, Warrior Fitness Center at 13239 Portal Drive in La Vista.
A year later, he left his full-time bank job to focus solely on running the gym. It was a leap of faith, but the 30-year-old Bellevue resident said he's glad he did it.
Not only has he seen his business grow in the last year, he's also continued to improve his own physique and is being recognized nationally for it.
The World-Herald talked with Fortune about the national recognition from Shape, his favorite workouts and how he keeps his clients motivated.
Question: What's it like being honored by Shape magazine?
Answer: It's definitely awesome. I have received a ton of exposure from it already on Twitter, Facebook, Bodybuilding.com and in my email inbox. It's definitely an opportunity that will open more doors for me.
Q:You left a secure job in corporate America to open your own gym. How did you know that was the right decision?
A: For me, my biggest fear in life is living to the end of my years and thinking, "what if?"
I was tired of corporate America. A lot of people find success when they have a passion for their career. Every time I go to the gym, I put myself through some pain, but it's what I love to do. I just knew I had to take that leap of faith.
Q: How does someone gets abs like yours?
A: A lot of people think you need to do a lot of crunches and sit-ups and run for miles and miles, but that's not true. You need to focus on high-intensity interval training with core exercises such as push-ups, dips and burpees. Even more so, proper nutrition is key. Unless your diet is right, you are going to get minimal results.
Q: What is your favorite full-body workout?
A: A 30-minute AMRAP (as many rounds as possible) of a 200-yard sprint, 20-pull-ups, 20 push-ups, 20 double-unders and 20 thrusters. This AMRAP will work a lot of muscle groups and burn a lot of calories.
Q: What's your least favorite workout?
A: Running. I'm OK with sprinting, but long-distance running is not my cup of tea.
Q: How do you keep your clients motivated?
A: Results. I challenge my clients every time they come in the door. I want them to hate it every time because once you get out of your comfort zone, that's when you see results. That's when it changes from a hate to a love. I watch people fall in love with fitness every day.
Q: What nutrition tips do you give your clients?
A: Drink nothing but water and eat real foods. Eliminate fast foods and anything fried. Also, limit your alcohol intake. Alcohol deteriorates your body. Two drinks can be almost 700 calories.
Q: How do you stay motivated?
A: My body is my business card. I have to keep my body in tip-top shape to keep people in my door. It's a priority and a lifestyle.
Q: What's your favorite cheat food?
A: Potato chips. I can't break it. Everything from Doritos to barbecue chips, I like them all.
Q: What kind of advice do you have for someone who wants to change their eating habits?
A: They have to know it's a lifestyle. There's no 35-day or 45-day diet. You have to be mindful of what you want to accomplish every day. Every decision right now, you have to think about the future. Anything is possible, but you have to have that goal in mind every single day.