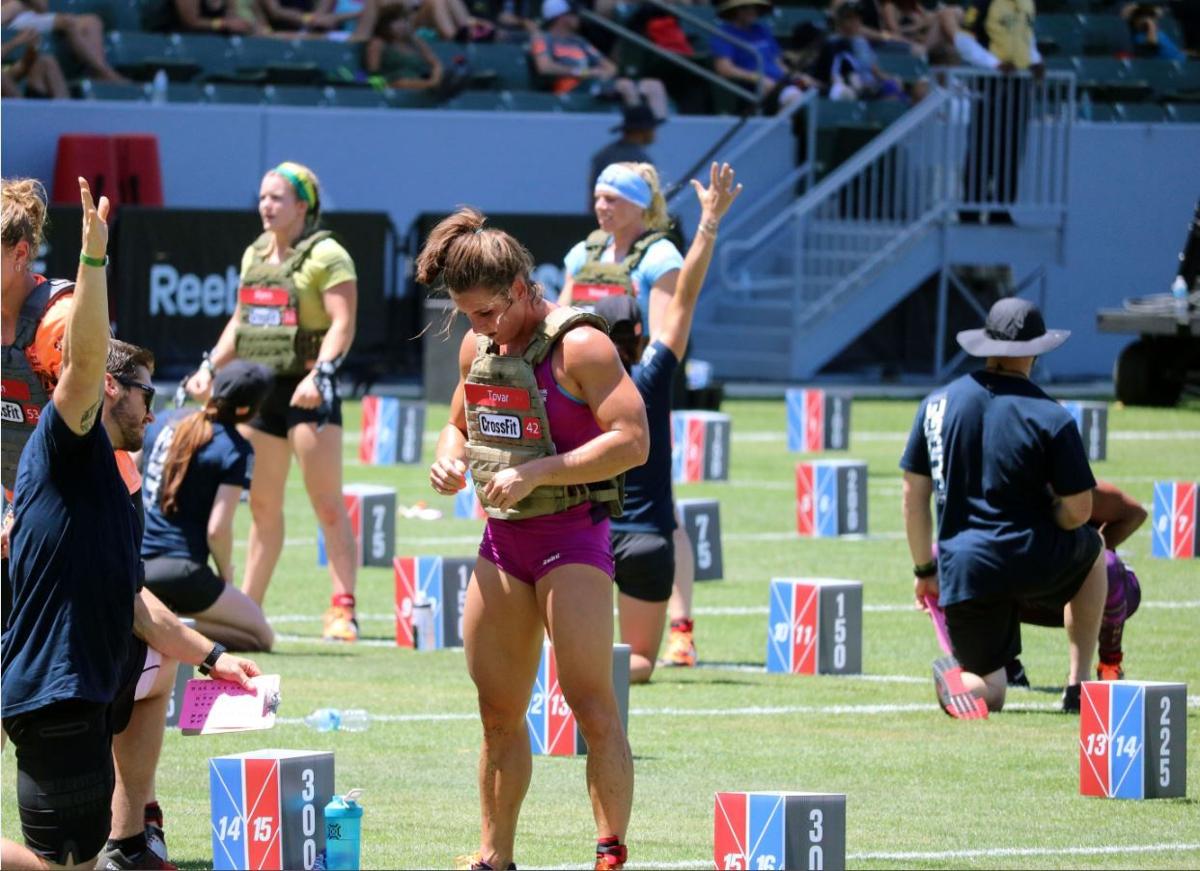 The world can be an ugly place: mean, rejecting, and unforgiving.
In an attempt to connect, we often seek out groups of people with similar beliefs, goals and commonalities.
For some it might be church, for others it could be a sports team. Whatever groups, clubs or organizations we join, we choose to belong to them for just that reason — to belong.
What if I told you that fitness can be unifying?
As a gym owner, hundreds of people from all walks of life come through my doors every day. Teachers, doctors, nurses, grandmothers, students, stay-at-home moms, law enforcement officers, professional CrossFit athletes. We all have one thing in common: We want to work out.
There is something about fitness and training in groups that has the power to bring people together. It allows us to bond through our efforts and struggles.
Just last month at the CrossFit Games Central Regional I walked over and offered a piece of coaching advice to one of my competitors as she was trying to hit a lift and finish a workout. I guess it was the coach in me, but I didn't think twice about wanting to offer help the moment I picked up on her miscue. When she finally hit the lift on her next attempt, I screamed in excitement along with the rest of those in attendance.
I have been on the receiving end of these acts of friendship and kindness on more than one occasion. I will never forget the time I was running the grueling Camp Pendleton course at the 2012 CrossFit Games in Oceanside, California. I didn't even know his first name at the time, but an athlete from Miami, Florida stopped to share his water with me as he was passing by.
At last year's CrossFit Games, the newly-crowned champ came knocking on our hotel room door in a panic. He had been locked out of his room and needed to shower before heading to the ESPN studios for his interview. As funny as it sounds, you better believe we let him borrow our shower. We would never leave a fitness friend hanging out to dry.
I have witnessed people who may have otherwise never crossed paths in life, meet at the gym and become great friends. I have even seen love blossom within the walls of our facility on more than one occasion. I have been to two weddings in the past month alone to celebrate the union of two of our fit couples.
This sense of unity stretches far beyond my CrossFit affiliate; handfuls of functional fitness enthusiasts from all over the United States visit our gym every month, in search of a workout and good company. As a matter of fact it was a recent conversation that we had with one of our drop-ins that inspired me to write about this.
As a coach and fitness expert, I can tell you for certain that an hour a day is more than enough time to get fit and stay in shape, but what if it could be so much more? What if the gym around the corner is exactly what you have been looking for? Not just a space for you to work out in but a place for you to belong.