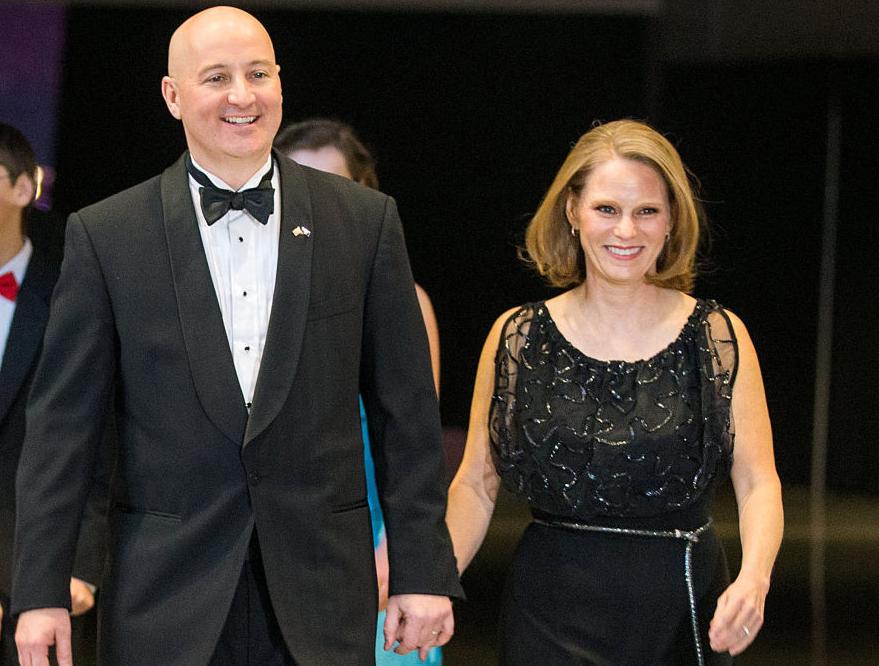 LINCOLN — Gov. Pete Ricketts and first lady Susanne Shore shined a spotlight Monday on local collaborations aimed at keeping children and families out of the child welfare and juvenile justice systems.
Such collaborative efforts are not new, the governor said; they're underway in 11 communities. The oldest, in the Panhandle, has been around for about 10 years.
But Monday marked the official launch of Bring Up Nebraska, a statewide initiative to promote and expand such community-based approaches.
"The idea is we want to have the resources available for those families so that we can stop small problems from becoming bigger problems or crises," Ricketts said.
Shore said the approach works by bringing together multiple agencies and groups within each community. The collaborations work to develop local solutions to the problems of local families.
"The people who are closest to the problems are going to have the best solutions," Ricketts said.
The community collaboratives assess community needs and strengths, look for gaps and duplication in services, and develop networks that can coordinate services for families.
Ashley Ulmer Schmit, a Lincoln mother of five, described how the Lancaster County collaborative has made a difference for her family.
She said a nurse from Healthy Families America started visiting the family shortly after the birth of her youngest child.
Through the local collaborative network, that nurse was able to connect the family with several useful services and also provide advice and support on caring for the newborn.
In particular, the nurse proved invaluable in getting her next-to-youngest child diagnosed with autism spectrum disorder, then lined up with early childhood treatment, Ulmer Schmit said.
The nurse also directed Ulmer Schmit to Community Action, where she has taken helpful classes in financial management and in parenting.
"She became a resource for the whole family," Ulmer Schmit said.
Shawn Shanahan, executive director of the Fremont Area United Way, said that community's collaborative involves key area businesses.
She quoted a local business leader who said the effort helps his business by assisting employees with personal problems before they interfere with work.
Shore said the approach utilizes multiple funding sources rather than rely solely on state or federal funds.
"We need to look at any child in need as one of our own, and not as the state's responsibility or Washington's concern, but one of our own kids," she said. "These are Nebraska's kids. And we need to be the solution."