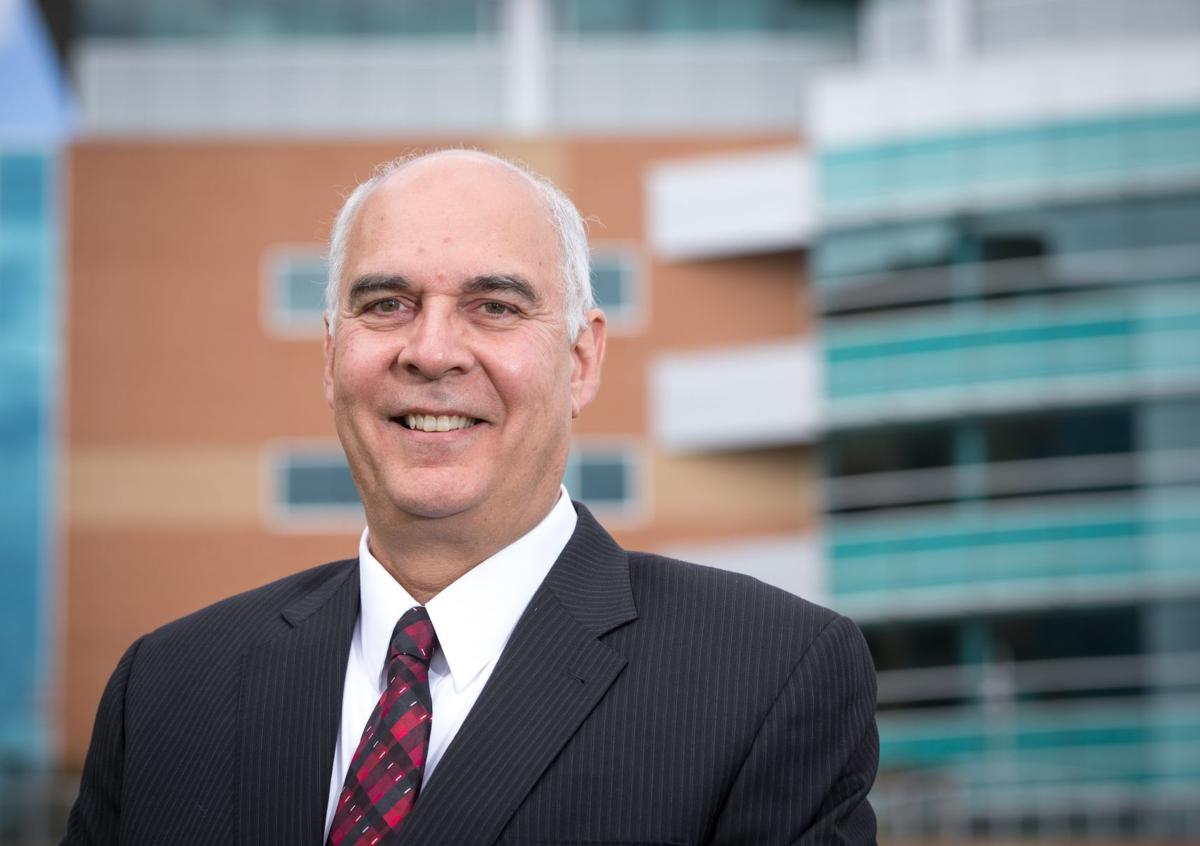 Children's Hospital & Medical Center announced Monday that Dr. Richard Azizkhan plans to retire and will leave his post as the hospital's president and CEO effective Aug. 16.
Rodrigo López, former chairman of the hospital's board of directors, will serve as interim president and CEO. The board has begun a nationwide search for a new president and CEO.
In a statement, Azizkhan thanked "everyone at Children's" for the "tremendous honor and privilege" to lead the hospital through a time of rapid change. "I am extremely proud of all the dedicated professionals whose amazing work improves the lives of children every day," he said.
Azizkhan took the post in October 2015. Now in his mid-60s, Azizkhan had worked as a pediatric surgeon for 30 years and served as chief of surgery at Cincinnati Children's Hospital Medical Center when he succeeded Gary Perkins, who retired after 30 years as the Omaha hospital's CEO.
Azizkhan's nearly four years at the hospital are marked by significant growth — including expanding the hospital's footprint and adding specialists — as well as some legal entanglements.
Hospital officials said he and the hospital's leadership team have enhanced the hospital's clinical capabilities and launched new pediatric specialty programs and services aimed at helping more children and families.
The hospital has recruited about 150 pediatric specialists to Omaha and is constructing an attached nine-floor clinical facility called the Hubbard Center for Children. The hospital has surpassed a $50 million capital campaign goal for the facility and expanded the hospital campus through the purchase of the former HDR Inc. properties along Indian Hills Drive to accommodate its growing workforce.
Sign up for the Live Well Nebraska newsletter
Get the latest health headlines and inspiring stories straight to your inbox.
In January, Azizkhan was named in a lawsuit filed against the hospital by two Omaha surgeons, who alleged that they were wrongfully suspended after they raised patient safety concerns about the death of a child during an operation. The lawsuit also named the surgeon who performed the operation. The lawsuit is pending in Douglas County District Court.
The hospital has denied those allegations, alleging in its court filings that the two surgeons are trying to protect their business interests by making false accusations against Children's, Azizkhan and the other surgeon.
Azizkhan also was named in some lawsuits filed late last year in federal court in Ohio. During part of his time as chief of surgery at Cincinnati Children's, that hospital employed a spine surgeon who has since been cited in medical malpractice lawsuits involving hundreds of patients treated at that hospital and others in the area. Motions to dismiss the suits against Azizkhan have been filed in Ohio courts.
López, the interim Omaha Children's president, has decades of experience in mortgage banking and the financial services industry.
Officials expect to complete the search for the new CEO in the next several months. López will work with Azizkhan, hospital officials said, to ensure a smooth transfer of leadership. Azizkhan has agreed to assist in an advisory capacity until a permanent president and CEO is identified.
Diane Duren, the hospital board's current chairwoman, thanked Azizkhan for his service and Children's providers and staff for their service and dedication to caring for the children of the community.
"We are confident the hospital is well-positioned to meet the growing health care needs of children today and into the future," she said in a statement.
17 rare and unusual health stories out of Omaha
One rare disease left an Omaha doctor eating a shakelike formula to supplement her diet. A friend said it tasted like cat food. An Omaha man woke up after his family took him off life support. And a Lincoln teen is allergic to almost everything.
Check out the stories on their unusual ailments and sometimes equally unusual treatment plans.
Be the first to know
Get local news delivered to your inbox!