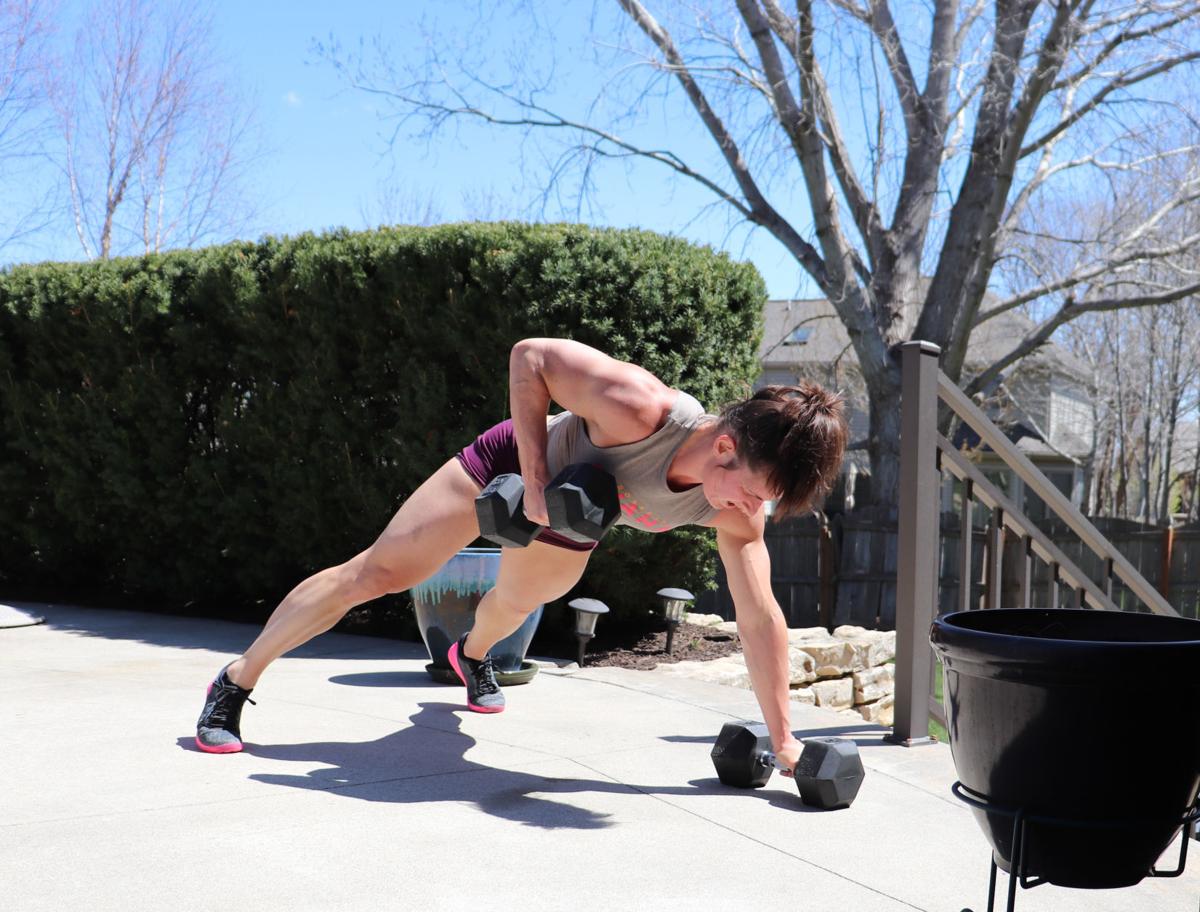 We're nearing what we hope is the end of a very weird time for many.
How are things going at home? Are you maintaining your fitness? What about the kitchen? Are you eating well? What about getting enough sleep at night? Are you sleeping well?
If these need improvement, then let me inspire you to get back on track. I'd like to start by reminding you that you are worth every single drop of sweat, every single trip to the grocery store and every precious second of quality sleep that you can get.
As a parent and business owner, I know it's not an easy task. But deep down, I also know you have the strength to make it happen.
Here are five simple things you can do today to get yourself back on track:
Ditch the negativity
Life happens. We all fall off track at some point. I personally believe that falling off is part of the process — it gives us just enough juice to find the motivation we need to get ourselves back on the straight and narrow again, and moving toward success for longer periods of time.
You're never really starting over
You're just picking up where you left off! Your body was meant to move and will adapt quickly. So why not give it what it wants? Remember, it's not about perfection, but consistency. Just get yourself moving!
Eat something colorful
Add a wide variety of fruits and vegetables to your diet, and you could be feeling so much better. Whenever you sit down to make a plate, make sure it's colorful. The brighter it is, the better it is for you.
Go to bed an hour earlier than you normally would
Don't let your electronic device get in the way of your sleep. Commit to shutting things down and turning out the lights. You'll wake up the next morning with a much clearer mind, feeling like a champion.
Be persistent
Set a schedule and stay consistent. Find a way to get your daily movement in. Fuel and recover as best as you can. Soon enough, you'll be able to conquer any obstacle that comes your way.
Regularly practice these five simple steps, and you're well on your way to health, wellness and longevity.
Gymgoers share what motivates them, pet peeves and their proudest accomplishments
You never know who you might run into at the gym.
There's the man who's exercising as he waits for a heart transplant. Or the woman who's made Jazzercise workouts part of her life for more than 30 years.
Some workouts see moms accompanied by babies. Elsewhere you'll find folks well into their 90s who stick with exercise.
Stacie Tovar is a retired professional CrossFit athlete from Omaha, former volleyball standout at the University of Nebraska at Omaha and co-owner of CrossFit Omaha. She writes occasionally for livewellnebraska.com.
Be the first to know
Get local news delivered to your inbox!