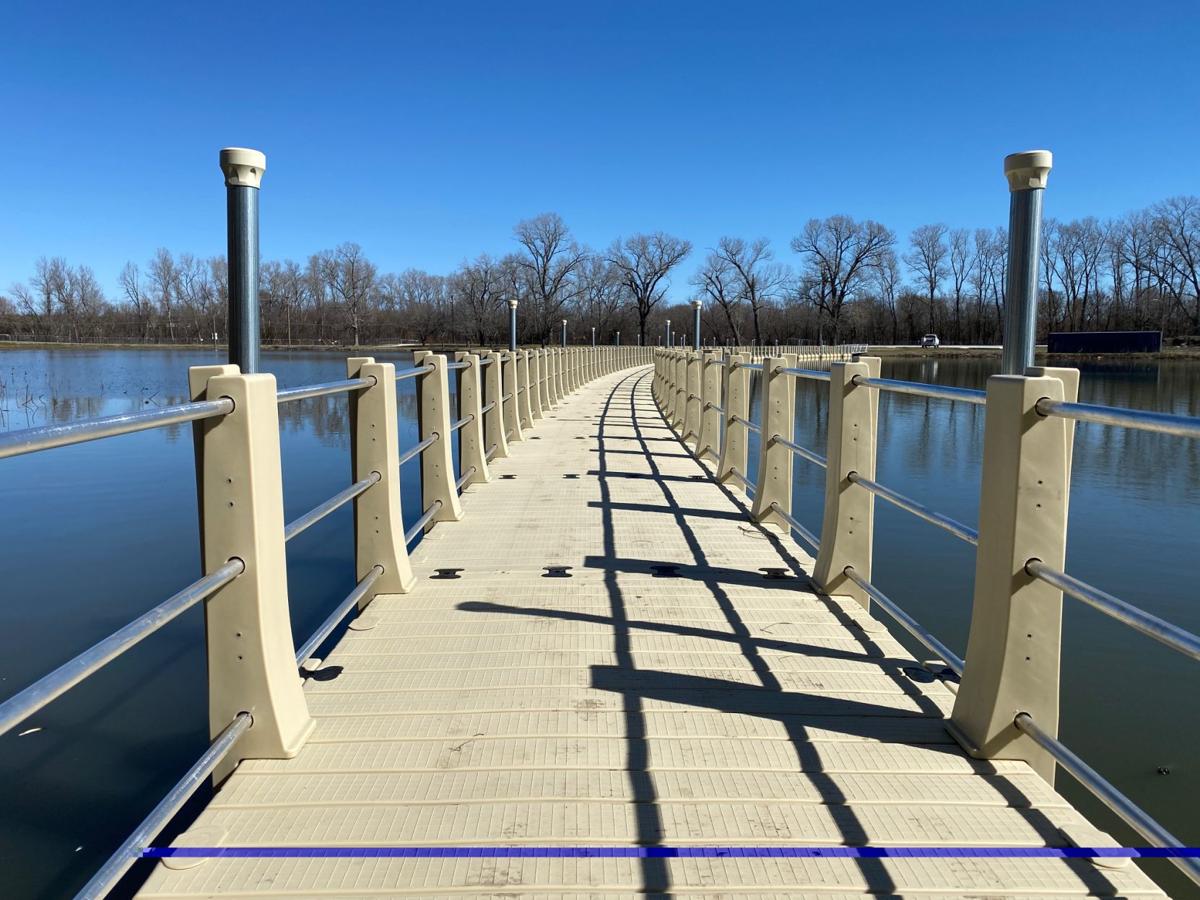 Later this summer, runners on a new trail planned for Omaha's Standing Bear Lake will be able to run on water — without needing a miracle to make it happen.
Anonymous donors have funded a new floating section of trail over the west end of the lake, the Omaha Parks and Recreation Department announced Thursday.
The floating trail will connect with a new concrete trail that the city and the Papio-Missouri River Natural Resources District are building. Each entity is contributing $150,000 in taxpayer funds to the concrete trail.
The floating trail will be 8 feet wide and 975 feet long. It will be anchored to the lake bed so the trail section can change heights depending on how much water is in the lake.
The new path will give people a way to walk, bike or run entirely around the lake, rather then having to use the shoulder of North 144th Street on the west side of the lake.
The floating trail also will include a canoe and kayak launch that complies with the Americans with Disabilities Act.
Omaha Mayor Jean Stothert thanked donors for a "great addition to our park and trail system." Parks Director Brook Bench said the floating trail "will make Standing Bear even more fun for everyone."
The floating panels have already been bought from EZ Dock, a modular dock-building company based in Missouri and North Carolina. The city says the trail will open in late summer and stay open year-round.
---
Omaha's most popular parks