Gabi Wethor grew up in North Dakota.
She doesn't like the heat.
When the 25-year-old told her friends she was taking hot yoga classes, they were shocked.
The temps can range from around 90 degrees up to about 105 degrees.
"Getting out of your comfort zone is how you figure out what you're truly going to enjoy," Wethor said.
Now the Omaha woman is in the yoga studio three or four days a week. Outside the studio, she also works on strength training.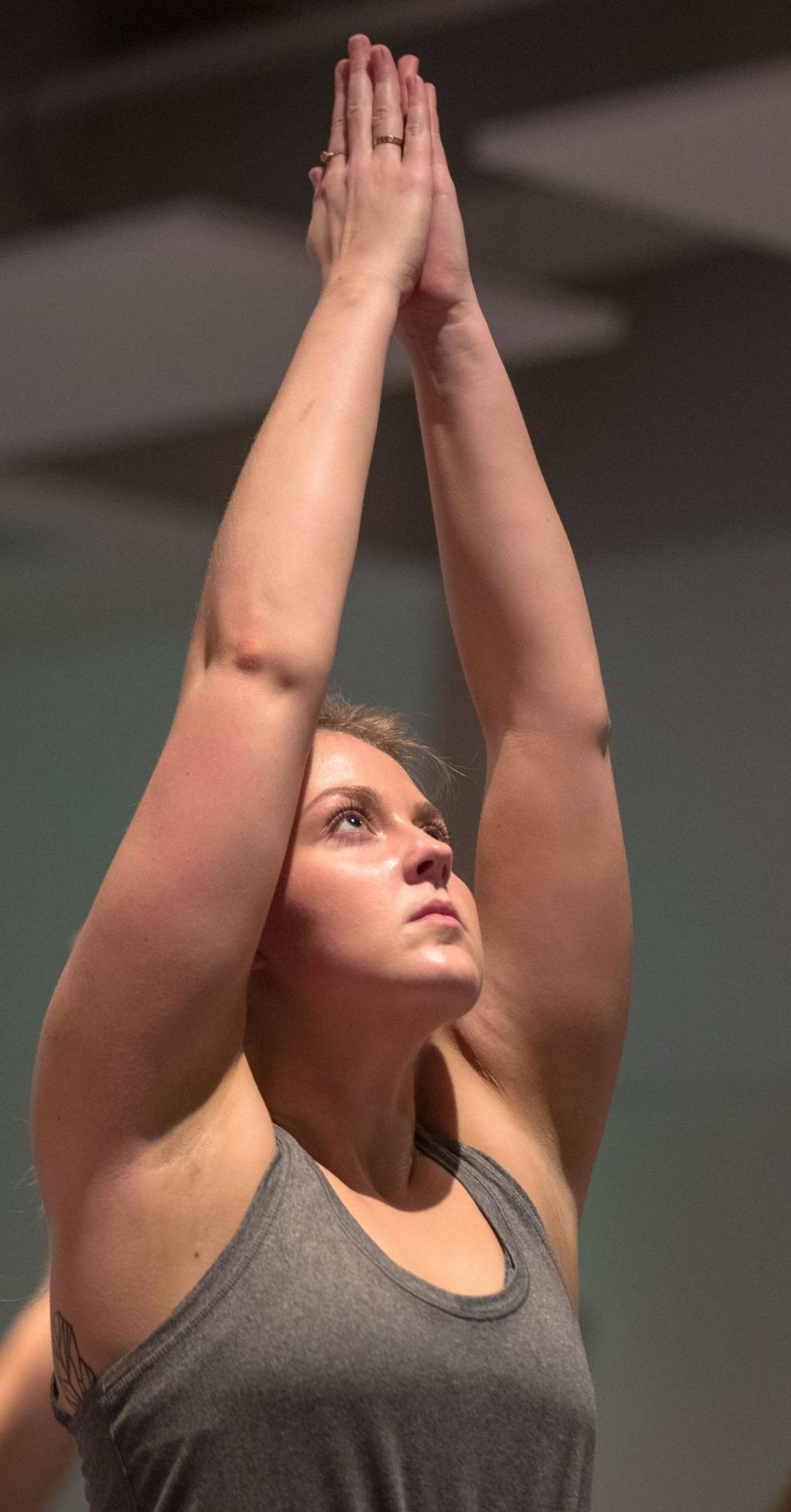 Q: When did you start working out and why?
A: I started working out as a teenager. Fitness has always been a big part of my life. My mom is a five-time Ironman triathlete. She's a very impressive woman. It's always been in the family to stay fit. It's something that, for most people, you can take control over. I've been taking classes at Lighthouse Yoga since March.
Q: Describe your workouts. How many days per week do you exercise?
A: It really will vary depending on the class you go to. There's classes for hot yoga and flow classes. I gravitate more toward the hot classes. I've been taking three or four classes a week since May.
Q: What is your current fitness goal?
A: My fitness goals have really changed as time has gone on. My fitness goals revolve more around empowering myself. It's less about physical changes and turned into what inner changes I'm seeing.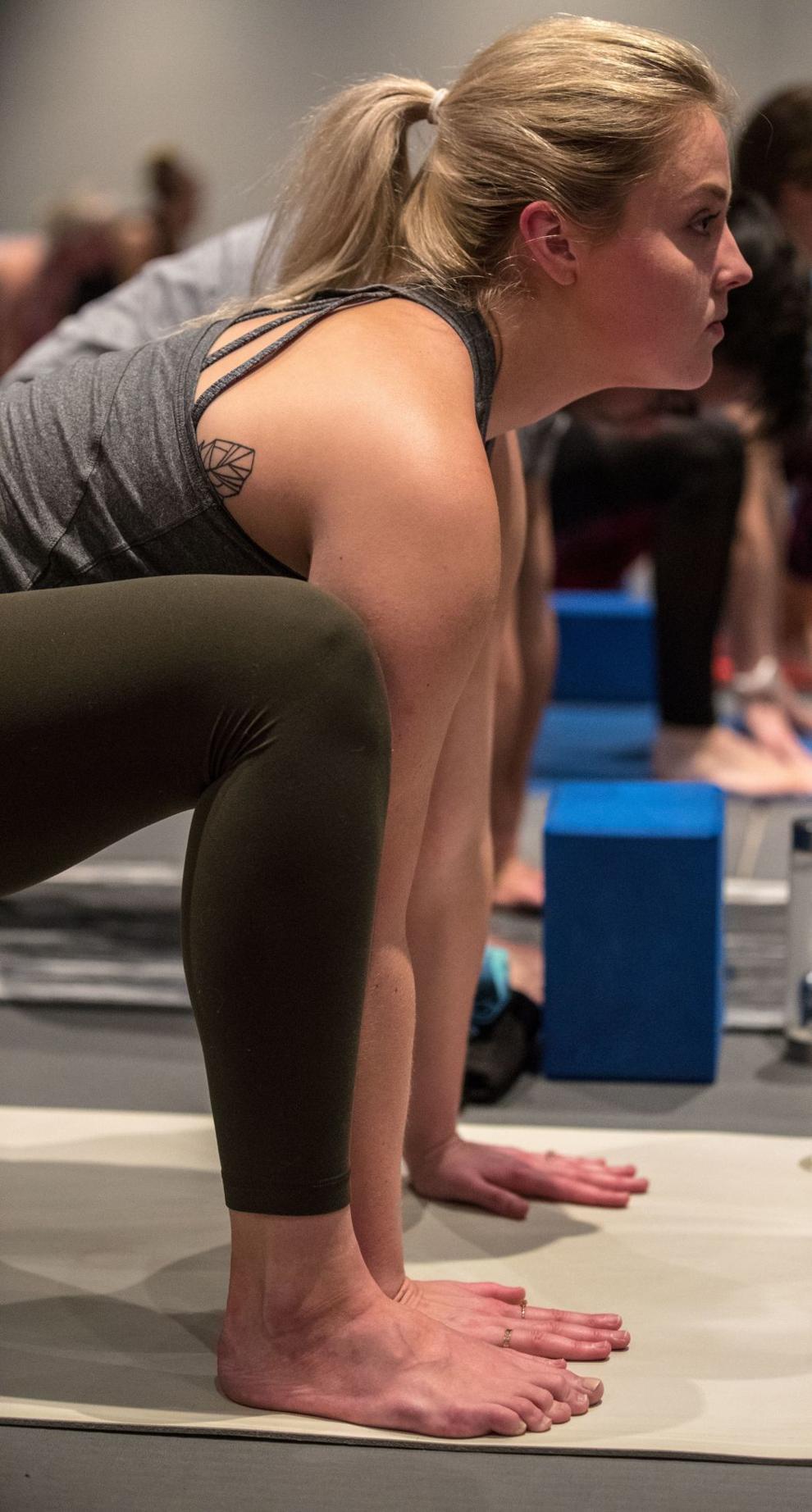 Q: What has been your biggest accomplishment?
A: Really diving into this new practice. I never thought that yoga was going to be something I was going to pursue or something that would be part of my lifestyle. I'm really proud of powering through a couple classes and finding the peace and stability that getting to my mat three or four times a week has allotted me.
Q: What has been the toughest hurdle and how did you overcome it?
A: Trying something new has always been really intimidating. You sit on your mat in a class you've never tried before, and it's really easy to get intimidated by all the other people there and how experienced they all are. But if you don't push yourself to try new things, you won't be able to discover what really resonates with you. Once you realize that people aren't there to judge, you can better yourself without worrying what other people think.
Q: What helps you stay on track?
A: The changes that I've felt have definitely been what's kept me going. The teachers at Lighthouse are so amazing. They want you to get exactly what you want out of the practice, whether that's a deeper connection to spirituality or increased flexibility and fitness levels. That kept me going when I was trying to find my way.
Q: What is your gym pet peeve?
A: At the end of the practice, when you've exhausted your body, it's a time for you to be with yourself, and it's supposed to prepare you for meditation after. When people roll up their mat before then, that's always a little frustrating. But at the end of the day, everyone's practice is their own.
Q: What do you do when you aren't in the gym?
A: I love to read, and spend time with family and friends. I love to learn, whether it's about yoga and other spiritual practices or learning about web-based technologies.
Q: What is the piece of equipment, supplement, clothing, etc. that you can't live without?
A: I have definitely grown a major dependence on my Lululemon leggings. It's become such a problem, but they are an apparel item that I feel like I really can't practice without.
Q: What advice would you give to someone who is just starting their fitness journey?
A: Don't overdo it. Don't push yourself too hard, too fast. Set goals that are reasonable for you to accomplish. As you hit those goals and reach those milestones, build from there. Get consistency in place. The best way to incorporate it into your life is to ease in and build from there.
Gymgoers share what motivates them, pet peeves and their proudest accomplishments
You never know who you might run into at the gym.
There's the man who's exercising as he waits for a heart transplant. Or the woman who's made Jazzercise workouts part of her life for more than 30 years.
Some workouts see moms accompanied by babies. Elsewhere you'll find folks well into their 90s who stick with exercise.