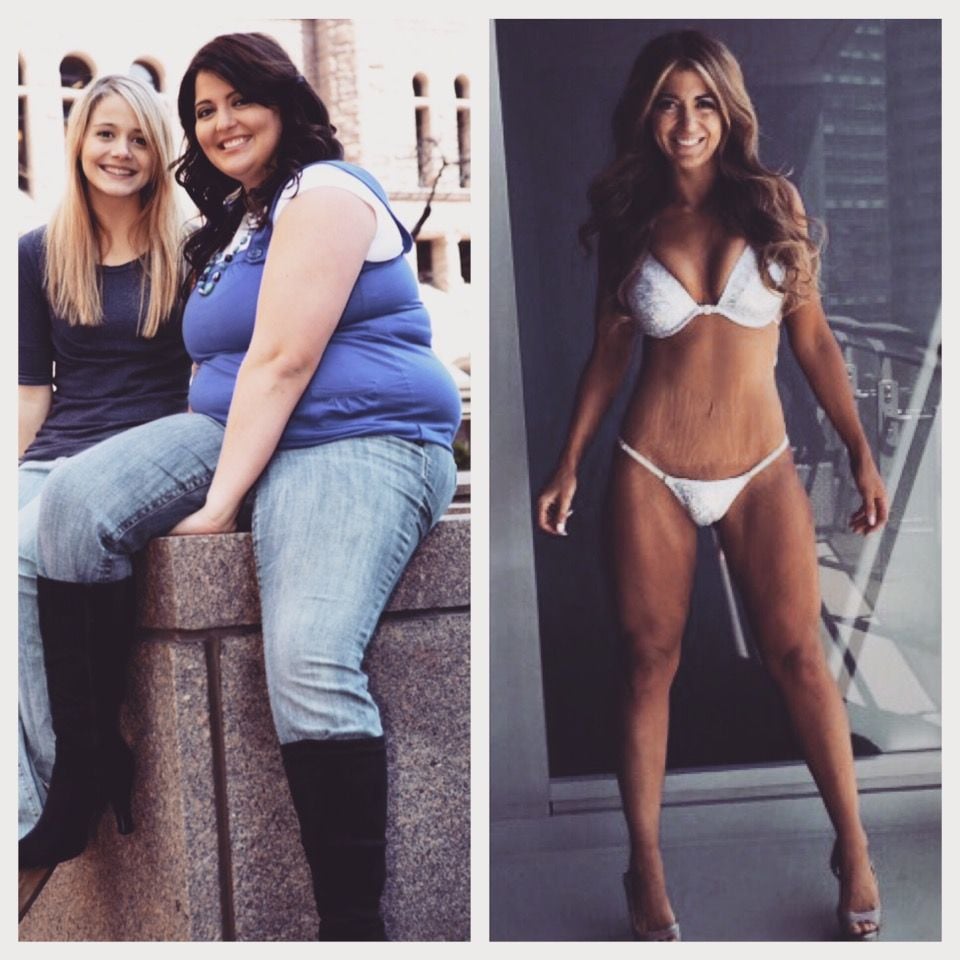 An Omaha woman who lost 130 pounds and appeared on the cover of People magazine's Half Their Size issue competed this weekend in a figure competition in Las Vegas.
Conner Rensch competed in the transformation category, sharing the stage with other women at the World Beauty Fitness and Fashion Worlds. Though she didn't win, she hopes she showed others who struggle with their weight that change is possible.
"Sometimes that's all someone needs to push themselves to get there," she said.
Rensch worked with a personal trainer and nutritionist to lose 130 pounds and maintain her new figure. Her diet was more restrictive while she trained for the figure competition, but she generally follows the 80/20 rule: 80 percent of the time she eats healthy foods, and 20 percent of the time she indulges.
As Rensch walked onto the Las Vegas stage in a bikini, a photo of her former self flashed on the big screen behind her.
She said she was nervous — "It's always going to be nerve-wracking when you make yourself that vulnerable," the 26-year-old said — but once she stepped on the stage, cheers from the crowd reminded her of what she's accomplished.
Rensch isn't sure when she'll compete in another figure competition. This fall she plans to inspire others in other ways: She's kicking off a motivational speaking tour to teach young women about self-love and taking control of their lives.
"I think that's where I'm most needed," she said. "I just want to help. I want girls to know it's OK to be different."
Those interested in booking Rensch for a speaking engagement can do so on her website, mybutterflyjourney.com.