The line of vehicles filled with people seeking food and health products stretched Wednesday onto the side streets and neighborhoods near Omaha South High School.
People left with boxes of fresh produce, masks and hygiene kits, plus health information and soccer balls, volleyballs or footballs.
It was the second drive-thru distribution hosted by the Latino Center of the Midlands.
Last week, the group and its community partners handed out masks and hygiene kits. Organizers had planned to spend three hours distributing the items, but everything was gone within an hour, said Albert Varas, executive director of the organization.
It took about two hours Wednesday to exhaust the supplies, Varas said.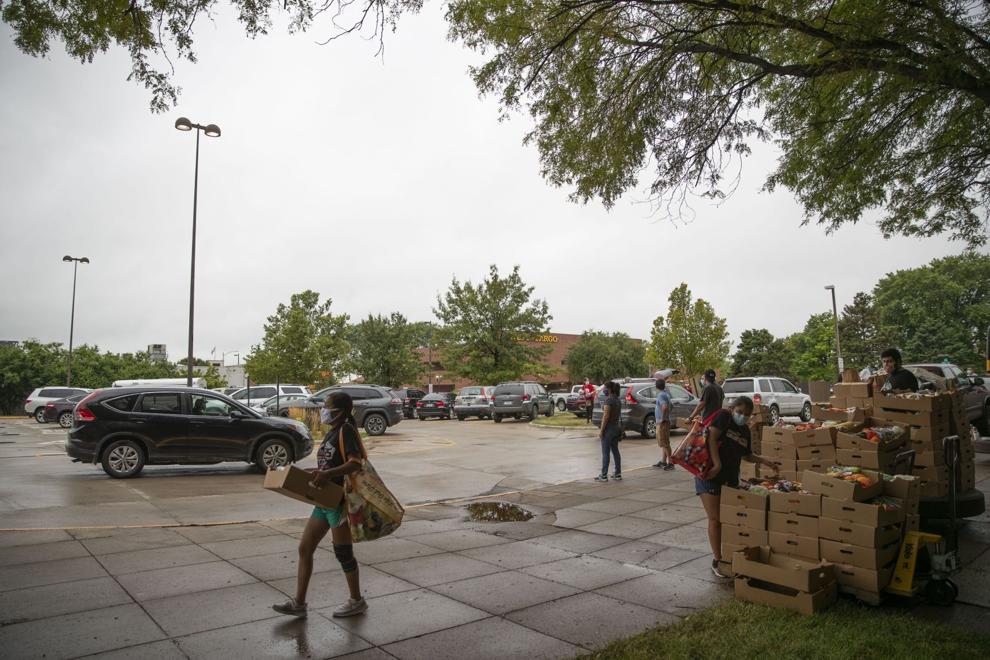 Seeing the long line of cars left Varas with mixed emotions. He was happy to provide the assistance, he said, but he wished the community didn't need such help.
Other groups that assisted with the event included the American Heart Association, the St. Vincent de Paul Society, Verizon Media, the YMCA and Northstar.
Maria Paiz Tercero said not working during the pandemic has been hard. The food she received, she said, will help feed her and her two children.
Adela Flores said she has been out of work for two months because of the pandemic. COVID-19, the disease caused by the novel coronavirus, is a danger to her and her relatives, she said through a translator.
Flores left South with heads of lettuce and cauliflower, oranges, grapes, tomatoes and other fresh fruits and vegetables. A volleyball was balanced on top of the box. She said she won't need fresh produce for her family of four for a couple of weeks.
"It's a great help to my family," she said.
"When it impacts one person," he said, "it impacts the whole household."
---
Our best staff images from July 2020