Ten years ago, Nick Rucker went into the Army.
Three years ago, he got out.
Six months after that, he was polishing off an 18-pack most nights.
"It was some pretty rough nights," said Rucker, 34.
Eventually, he hit rock bottom. Drank so much, he ended up in the emergency room. Alcohol poisoning. He almost died.
When Rucker woke, he was surrounded by family. They suggested an in-patient rehab facility.
He emerged better. Sober. He was addressing the PTSD that his program coordinators told him he developed after deployments to Iraq and Afghanistan.
Rucker felt like he had a new lease on life, but he didn't know what to do next.
Throughout his adult life, music and the Army had really been the only constants. So he started writing songs.
"Those late nights, where I'd be sitting around drinking typically, (now it was) let's go crack the guitar case instead and play," he said.
Now, Rucker has a promising country music career. And he uses his guitar, his fitness — he's gotten into CrossFit — and his sobriety as a way to pay his good fortune forward.
"He's really active with helping veterans out," Rucker's friend Erik Sprague said. "It's a pretty common problem, the same thing he went through."
Rucker has spoken to an Alcoholics Anonymous group. He's released a video about his recovery. He's performed for a local charity that raises funds to benefit veterans. And he takes his story of recovery on the road.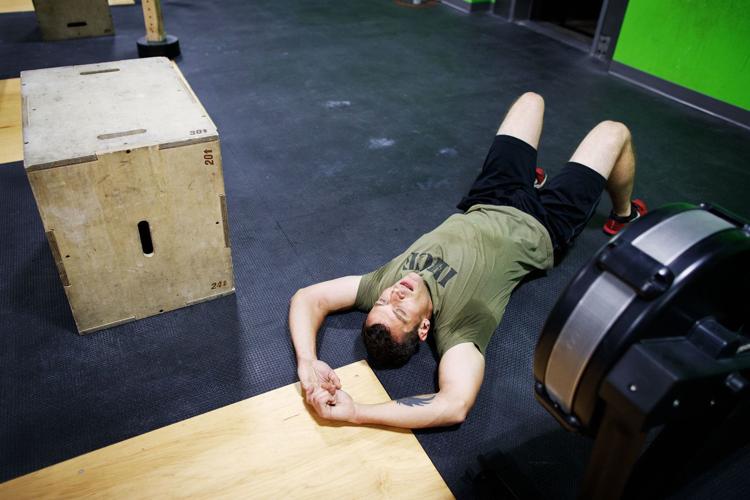 Somehow, he finds time for it all while working full time for Supportworks, a Papillion foundation repair service company that sends him around the country teaching customers how to use products. He also still serves as a sergeant in the National Guard.
It's a big change for a man who thought he'd stay in the military until retirement.
During his seven years in the Army, Rucker worked in small-arms repair, fixing weapons for U.S. troops and other coalition forces. He worked on rebuilding Iraq, having to stop whenever troops were being bombed. In Afghanistan, he flew more than 60 missions providing support to the Afghan National Army, the Turkish Army and Polish Special Forces.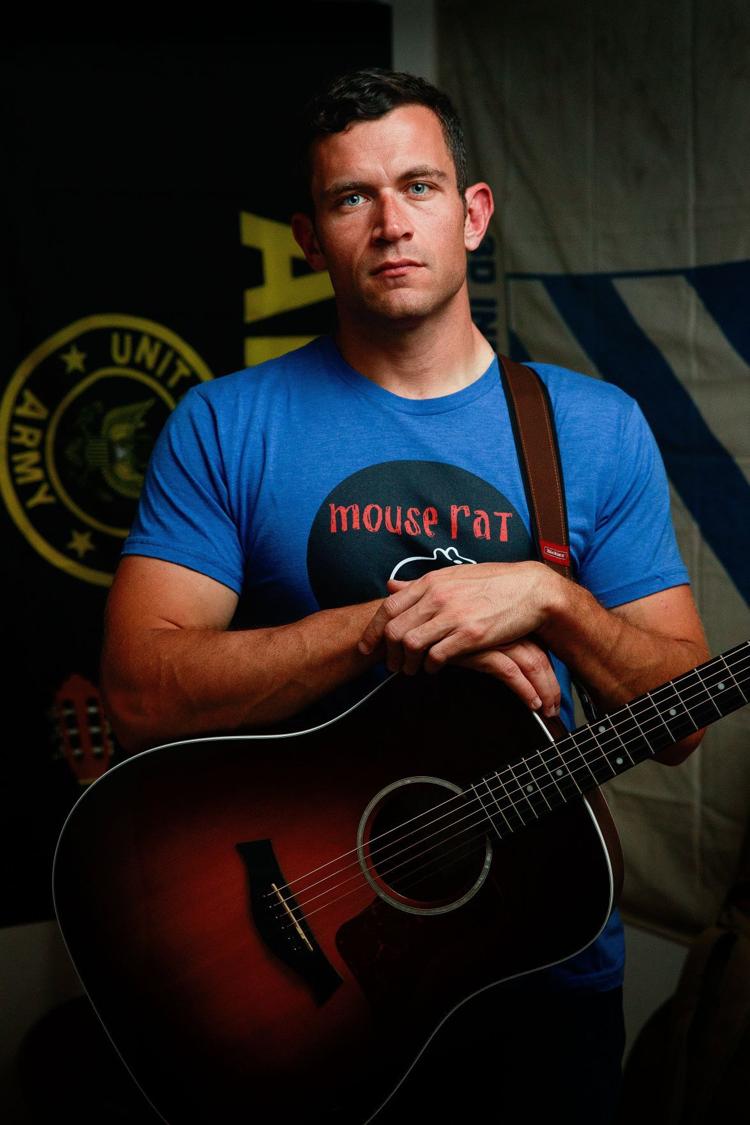 Sprague was with him in Iraq; he was his direct supervisor in Afghanistan.
"He was my best soldier in Afghanistan," Sprague said. "He was the one I could depend on the most. He was a self-starter and a hard-charger. He always did the right thing and was always there when I needed something done."
Sprague retired from the Army about four years ago. When Rucker was discharged about a year later and didn't know where to turn, Sprague offered Rucker a chance to stay with him in Omaha.
Then he watched Rucker slowly go downhill.
Rucker gained weight. He grew a scraggly beard. When he got home from work, he'd barely speak to Sprague or his wife. He'd go into their basement to play video games and drink.
After rehab, Sprague saw Rucker change "like a switch."
"All that effort and energy he was putting into drinking and playing video games, he put into his music," Sprague said.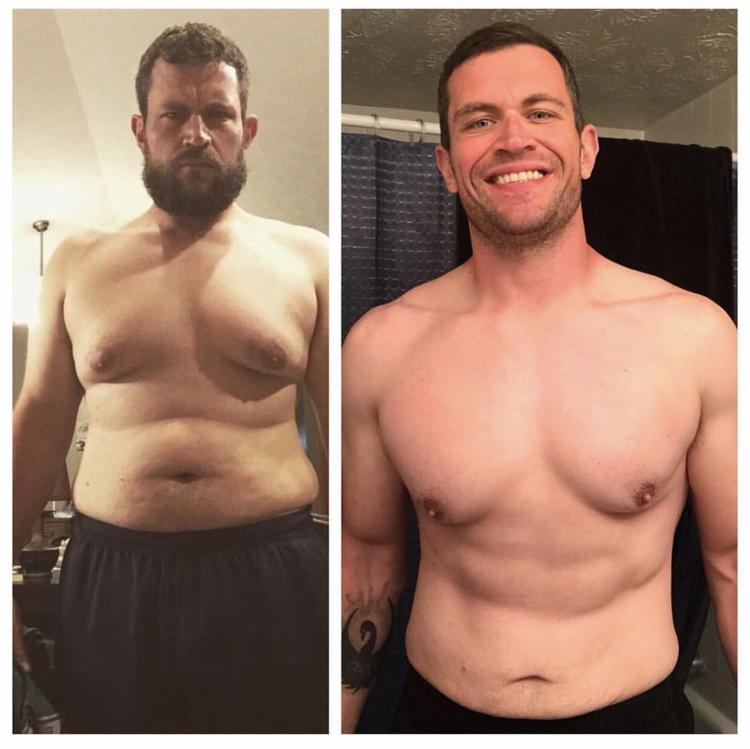 After the Army, Rucker also stopped working out. His joints ached.
"I started to get fat," he said. "I was eating Jimmy John's four times a day."
Eventually, Rucker joined Iron Hero CrossFit gym in west Omaha and began working out five days a week. He estimates he's attended 450 classes.
Along with no beer and a much better diet, CrossFit has helped him drop 40 pounds.
It's a change evident on the cover for Rucker's "After Everything" EP, where he's photographed in a tight T-shirt, his muscular arm behind his head in a serious pose.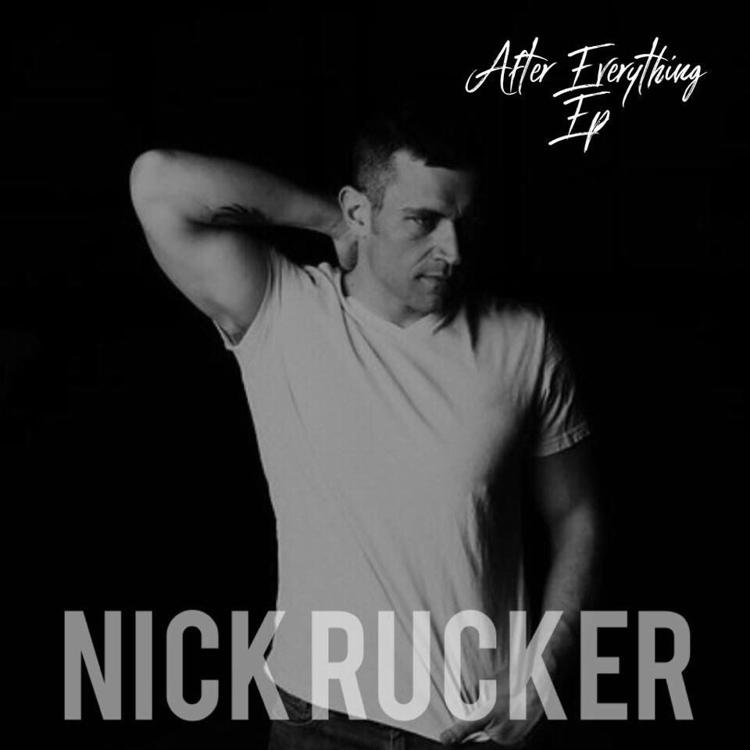 His improved lifestyle has enabled Rucker to pour a ton of energy into his music. In the past two years, he's played about 150 concerts, much more than most musicians on his level. This month, Rucker played shows in his hometown of Maryville, Missouri, and in Bedford, Iowa. Soon, he'll travel to St. Joseph, Missouri, for a gig and then to Alabama for three shows.
He's always loved playing music.
At 18, he played in a cover band, even playing some metal. While stationed at Fort Riley, Kansas, he played gigs in nearby Junction City and Manhattan. He drove to Billings, Montana, for a gig and often plays back home in Maryville. He once drove to Texas to play a charity benefit with other musicians from the Live in the Living Room country video series.
"Yeah, I'll drive 10 hours to play for 20 minutes," Rucker said. "It was not paid. I wanted to play in Texas. That's all I cared about."
Along the way, he's honed his songwriting skills; Rucker's second-place finish in a writing competition earned him a spot playing a small stage at the Country Stampede, a massive three-day festival in Kansas.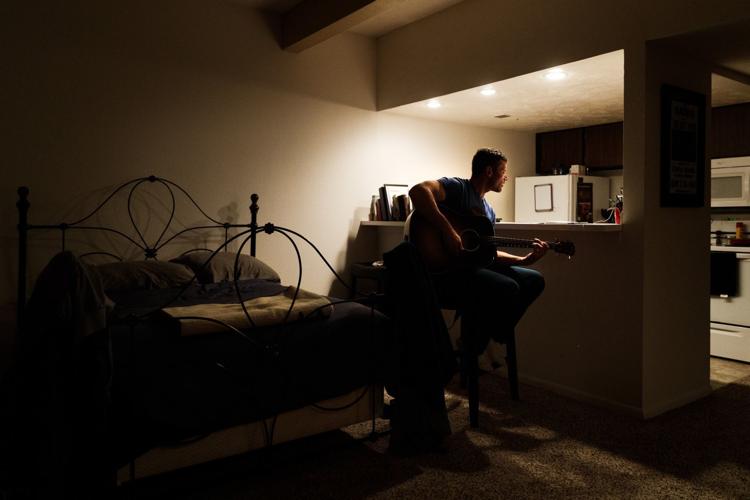 He's released several music videos and developed friendships with two noteworthy musicians: Richard Patrick, the frontman for platinum-selling rockers Filter, and Dan Marsala, lead singer of gold-selling rockers Story of the Year.
Marsala produced Rucker's EP after the two musicians hooked up via Instagram. Marsala was looking for new artists to record, and he hadn't worked with a country musician before the two men recorded four songs during a few sessions in Marsala's St. Louis studio.
One song, "After You Read This," even features Marsala on vocals.
Marsala liked Rucker's story, and evidently liked him even more after Rucker showed the producer his Black Swan tattoo, inspired by artwork from a Story of the Year album that had resonated with Rucker. Marsala wound up gifting him the "Black Swan" kick drumhead from Story of the Year's 2008 tour.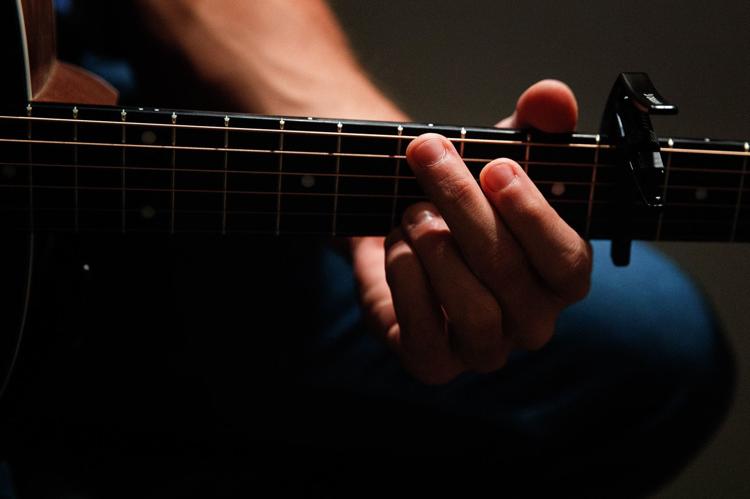 "It's hanging in my apartment now," Rucker said. "It was quite an experience. We're talking about recording some more stuff together in the future."
Patrick, meanwhile, has become somewhat of a sobriety buddy and musical mentor to Rucker.
Patrick has been sober for 16 years, and he hears from a lot of fans via social media. Sometimes they ask about sobriety.
Shortly after going sober, Rucker reached out, and Patrick said his story stood out. Patrick soon realized Rucker was a good musician.
"He's a great singer. He's got a great voice. He can play the guitar. ... He's got everything that I ever had as a musician," Patrick said.
Rucker and Patrick often trade late-night texts about music and whatever else is on their minds. Rucker is amazed the guy whose poster used to hang on his wall as a kid is now a friend. Patrick, the platinum-selling rock star, is impressed with Rucker's determination.
"He took total control over his life," he said. "He's inspiring me. We feed off each other's inspiration. We belong to the same tribe."
In turn, Rucker has shared his story — and time and musical talent — with fellow vets.
When Rucker first got sober, he was invited to speak at an AA Christmas party back in Maryville.
"I shared my story. I think everyone in the room was crying. I was crying," he said. "The sobriety stuff was a way for me to reach out to a lot of people. It was my way of giving back."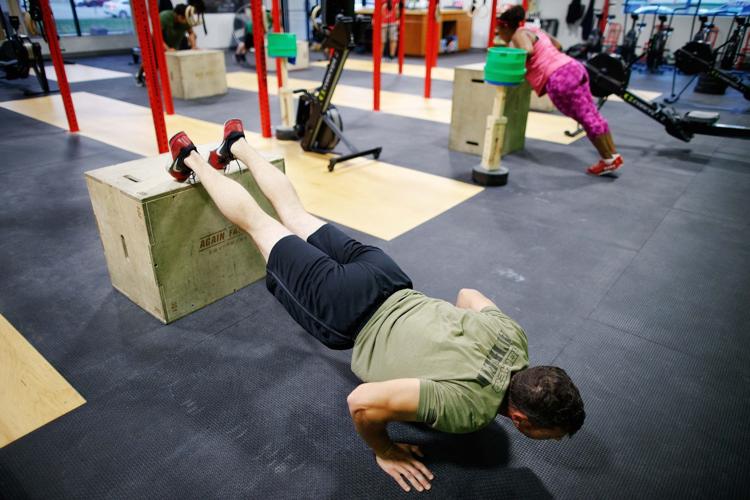 Rucker also has helped the local chapter of Guitars for Vets, a group that provides guitar lessons and, at the end of its 10 weeks of music therapy, a free guitar to veterans. Rucker was one of the first people to volunteer when Air Force vet Peggy Ullom created the Nebraska chapter in 2016.
"He said, 'I'm a veteran. I've had my struggles. I play guitar. How can I help?' " Ullom said.
Last summer, Rucker performed at a fundraising concert at Papillion's SumTur Amphitheater that raised about $13,000, enough to buy guitars and supplies for 65 veterans completing the program.
"He is just a great example of our servicemen that come away from their service with personal struggles that aren't always public to everyone," Ullom said. "He was so dedicated to pulling himself out of that. This is somebody who can stand up in front of others and say, 'I've been there. Music helps. Music changes.' "
All around the Omaha metropolitan community, people are quietly performing selfless deeds to make our communities stronger. The good life? You…
Be the first to know
Get local news delivered to your inbox!