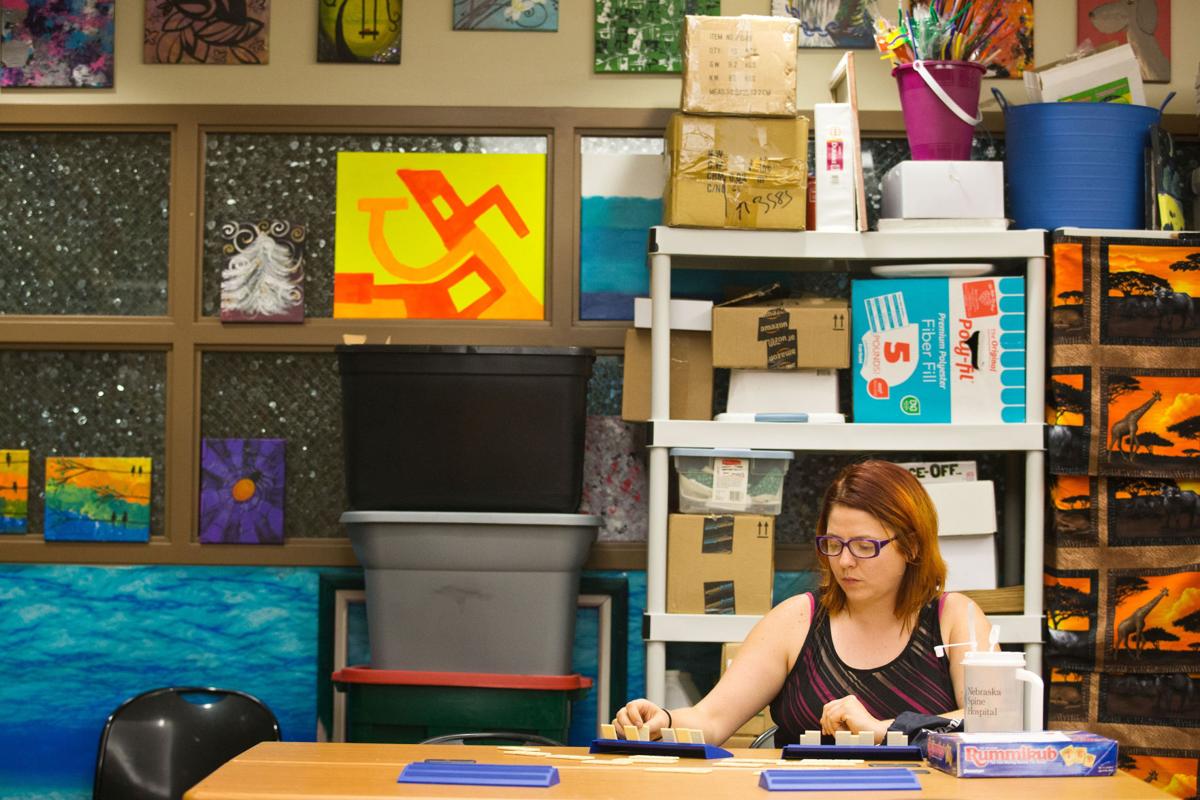 Jason was drunk as a skunk and needed a safe place to dry out.
The hospital emergency room, where he'd been taken by paramedics who found him passed out, wasn't the right landing spot. He wasn't sick enough to need it. Nor was jail. Public intoxication in Omaha is not a crime. He didn't belong behind bars.
Since there was no one at home to make sure Jason sobered up safely, the job of caring for the 51-year-old fell first to Omaha police.
I watched two officers lug Jason out of the patrol car, up a handful of stairs and into the doors of a place that long has been the go-to for cases like this.
"You've got to stand up, Jason. Come on, Jason. Jason?! You've got to walk," said Officer Aaron Dugick, who with another police officer finally got Jason into the Campus for Hope.
Sitting in the shadow of downtown Omaha, on an industrial stretch of North 16th Street, this 93-bed substance abuse and mental health treatment facility has largely operated off the radar of most Omahans lucky enough not to need its services. But it's viewed as reliable and familiar to Omaha police and the social service agencies that depend on the campus for a range of programs. Most notably, it has the city's only secure detoxification center.
As such, the recent announcement that Catholic Charities, which operates the center, was pulling out sent shockwaves. And it's caused ripples among the 110-member staff, whose jobs are not guaranteed.
Under the state's civil protective and emergency protective custody laws, people like Jason, who are too high or too drunk to be safely at home, can be locked up at Campus for Hope for up to 24 hours. It's like jail, but it's not. The doors lock, but there are no criminal charges. It's like a hospital, but it's not. A nurse keeps watch and administers medication, but there are no machines, no IVs.
So far, two groups — the Douglas County Community Mental Health Center and CenterPointe, a Lincoln-based nonprofit — have been chosen to take over most of the work. And they've pledged to keep the services at the Campus for Hope. Officials say they hope for a smooth transition that will keep the doors open and services intact.
That's a view shared by Colleen Rausch, a nurse working on the detox side of Campus for Hope.
"My heart is here, my heart is with these clients," Rausch said. "I just keep thinking, what is going to happen to some of these people?"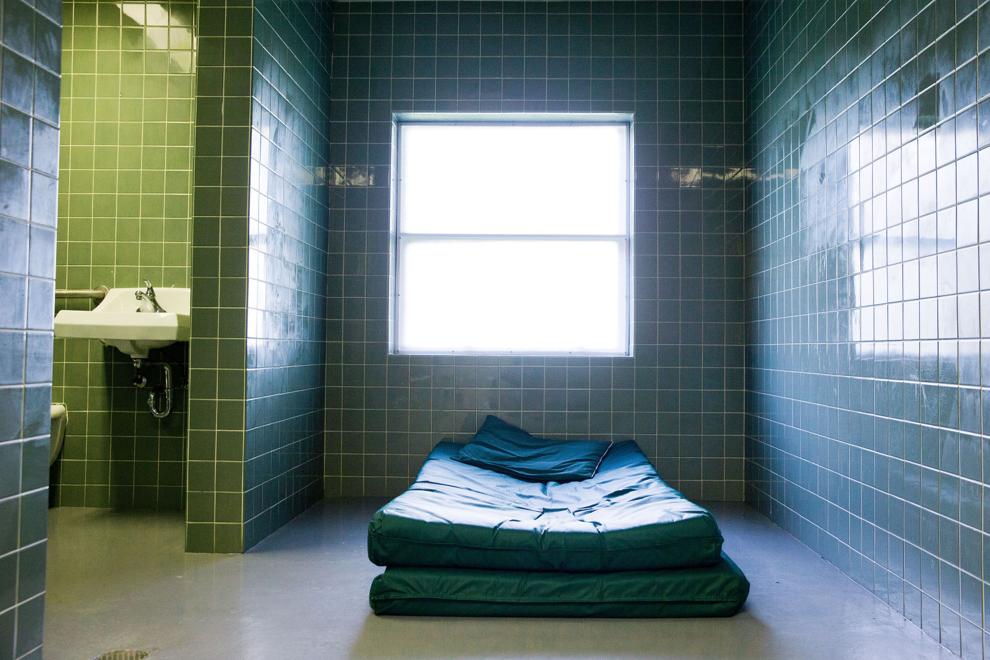 They are people like Connie Esser.
Connie, who agreed to be identified for this column, was 42 years old, suicidal and addicted to drugs when she checked herself into Campus for Hope's residential rehab program in 2013.
She had finished a 30-day treatment program in South Dakota and then relapsed. That caused her to spin into a deep depression. She said she tried to kill herself 22 times.
The long-term program at Campus for Hope offered something she needed — mental health treatment in addition to drug and alcohol rehab. At Campus for Hope, she was diagnosed with schizoaffective disorder, which is characterized by symptoms of both schizophrenia and mood disorders like depression. She was assigned a counselor and attended daily support group meetings.
It wasn't always easy. Sometimes, Connie clashed with her roommate or defied the counselors. And she left early, two weeks before she was supposed to graduate. Counselors warned her not to leave and said she would relapse. But her teenage son, also an addict, was in trouble.
Connie left. She moved to Lincoln to get away from bad influences in Omaha.
She's been clean since. She now has a full-time job working as a peer support specialist for the Mental Health Association of Nebraska. But she doesn't presume anything.
"Every day is a battle," she said. "I wake up and say I'm going to stay clean today. It's day by day, and some days it's moment by moment."
So far, those moments have added up to 2½ years of sobriety.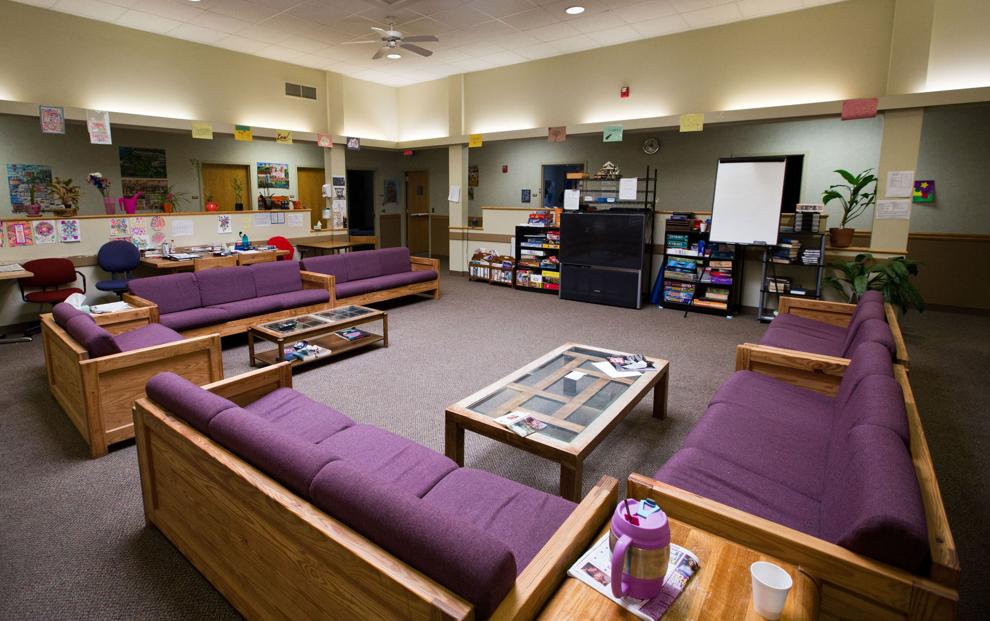 Campus for Hope runs three residential programs: short-term, or about 30 days; dual-diagnosis, which incorporates mental health care and can last six months or longer; and intermediate residential, where people can stay for up to a year and a half as they begin to transition back into life outside.
The campus has a cafeteria and an art room, and space for individual counseling sessions and support groups. An aerobics class is held regularly. Along the walls are pictures of famous people with addictions, such as Billie Holiday and Anthony Hopkins, and encouraging words like hope.
Arguably, the most crucial part of this campus is a pretty basic set of rooms in the back — the detox center.
It's where people with addictions — voluntarily or involuntarily — come to dry out. They get fresh hospital scrubs while their street clothes are washed and stored.
If they have come of their own volition, they go to a dorm-like area where they get beds and access to TV, coffee and snacks. Voluntary residents are encouraged to stay at least 24 hours but can stay up to five days. People brought here by police are placed in locked rooms with mattresses on the floor (to prevent injury). Their locked rooms have toilets and showers.
Campus for Hope can hold someone up to 24 hours, though people can leave sooner if they score well enough on a Breathalyzer test.
Detox is meant to be a front door to longer-term services. Often, it is a way station for the vulnerable.
Rausch, the detox nurse who has worked there for 15 years, said Campus for Hope has saved the lives of homeless people, banned from shelters, who might otherwise have frozen to death in the winter if police hadn't found them outside.
She said one frequent visitor was "highly educated" but also belligerent when drunk. So he'd burned bridges at homeless shelters and had been banned from the next-door Siena-Francis House for a month during the winter.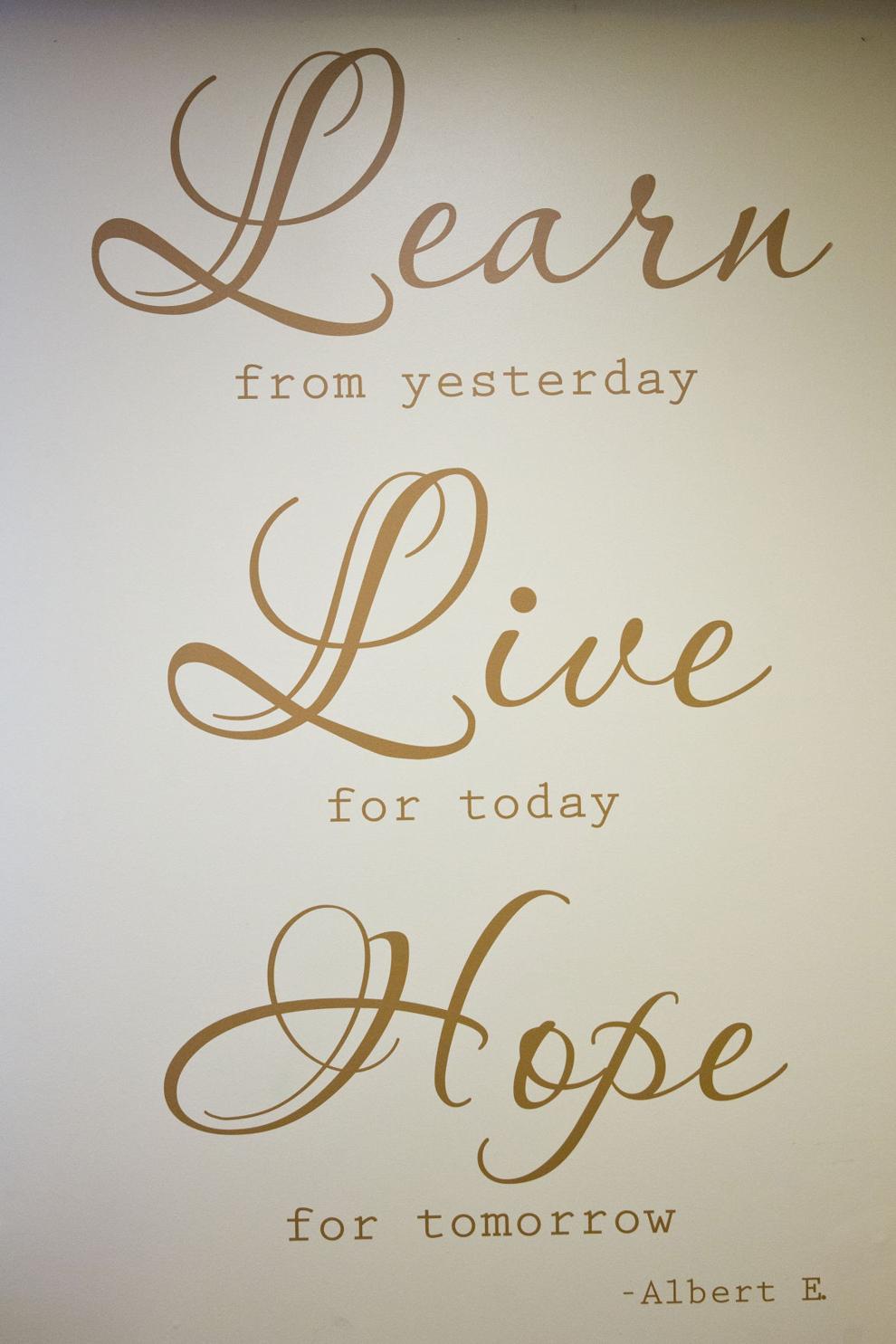 "I truly believe that without our services," Rausch said, "he would not have made it. He's not the only story like that."
Jason had been found with a blood-alcohol count over .40 — more than five times the legal limit — according to Omaha police.
Detox staff, citing federal regulations and a desire to protect their clients, wouldn't release information about him. But I observed what happened on a day in late September when a police cruiser rolled up to the detox entrance on North 17th Street. Officers Dugick and Tyler Friend struggled to get Jason, sprawled on the cruiser's back seat, out of the car.
Later, they explained: Jason first had wound up at Creighton University Medical Center, where emergency room staff observed him until his blood alcohol level came down enough for him to safely go to detox.
Officer Friend considered all the people in need who don't always have a safe place to go.
Frustrated, he asked: "What kind of resources are there?"
The answer to that question, when it came to addiction, was often the Catholic Church's charitable arm.
The old United Catholic Social Services was one of the city's first and most active providers of substance abuse treatment to the poor and uninsured locally. In the 1970s, the group provided alcohol abuse counseling and halfway houses. Then came St. Gabe's, a full-fledged rehab center in north Omaha.
In 1988, Omaha Mayor Bernie Simon, a recovering alcoholic himself, began civil protective custody at St. Gabe's detox center. This began a long-standing agreement between the city and what eventually was renamed Catholic Charities to provide emergency, secure detox.
In 1998, Catholic Charities opened a new home for addiction recovery, the $5.2 million brick complex at 1490 N. 16th St. called Campus for Hope. It was added onto in 2009.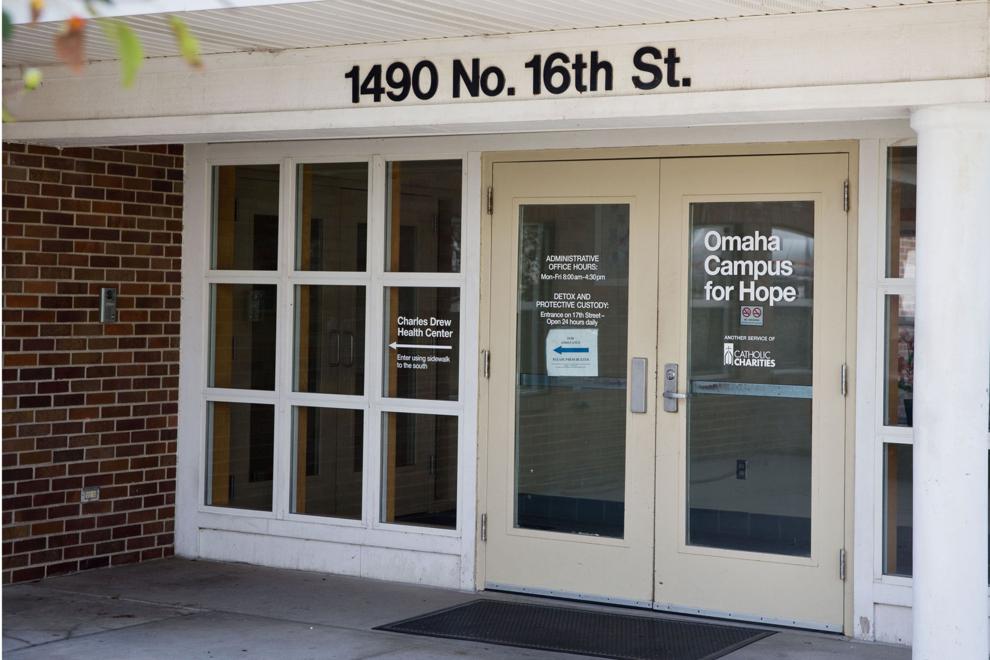 Until recently, however, there was no public indication that this longtime provider would stop offering the care. In late August, Catholic Charities announced that it could no longer afford to be in the addiction recovery/mental health business.
The Omaha-based charity, which also runs a food pantry and shelter for abused women, said it would pull out of Campus for Hope plus two smaller treatment centers: a 16-bed center for teenagers in Omaha and a 16-bed center for adults in Columbus. Combined, the three entities offered 125 beds and accounted for about $10 million, or two-thirds, of Catholic Charities' annual $14 million to $15 million in spending.
The announcement stunned those who work with addicts.
Said Omaha Police Lt. Colene Hinchey: "We were very disappointed."
Said Kenny McMorris, CEO of Charles Drew Health Center, which runs a satellite clinic at Campus for Hope: "It's a service that's desperately needed."
Said Sherry Glasnapp, director of the Douglas County Community Mental Health Center: "Without such services, there are going to be more individuals showing up in emergency rooms and in the jail system."
Catholic Charities said the work got too expensive and too hard to manage with a range of government regulations — some health care- management-related — that became too cumbersome and others that officials felt were in conflict with Catholic teachings.
The bulk of Catholic Charities' behavioral health programs are paid for by government grants. Officials have complained about low reimbursement rates and lag times.
For the second year in a row, Catholic Charities is set to lose money at its three treatment facilities combined. The organization took a $400,000 hit last year and, officials say, is on track to lose $1 million this year.
"Costs continued to increase," said John Griffith, executive director. "Health care costs, costs of salaries. All those factor in. When your reimbursement rates are fairly static, that becomes a challenge. We tried to survive as long as we could."
And some Archdiocese of Omaha officials saw a conflict between a city ordinance on employment protections and Catholic teaching. The 2012 ordinance prohibits entities that do business with the city from job discrimination against people in same-sex marriage or transgender employees.
The Roman Catholic Church opposes same-sex marriage, homosexual behavior and adopting gender identities different from the gender defined at birth. Plus, officials felt too hemmed in by requirements against talking about faith.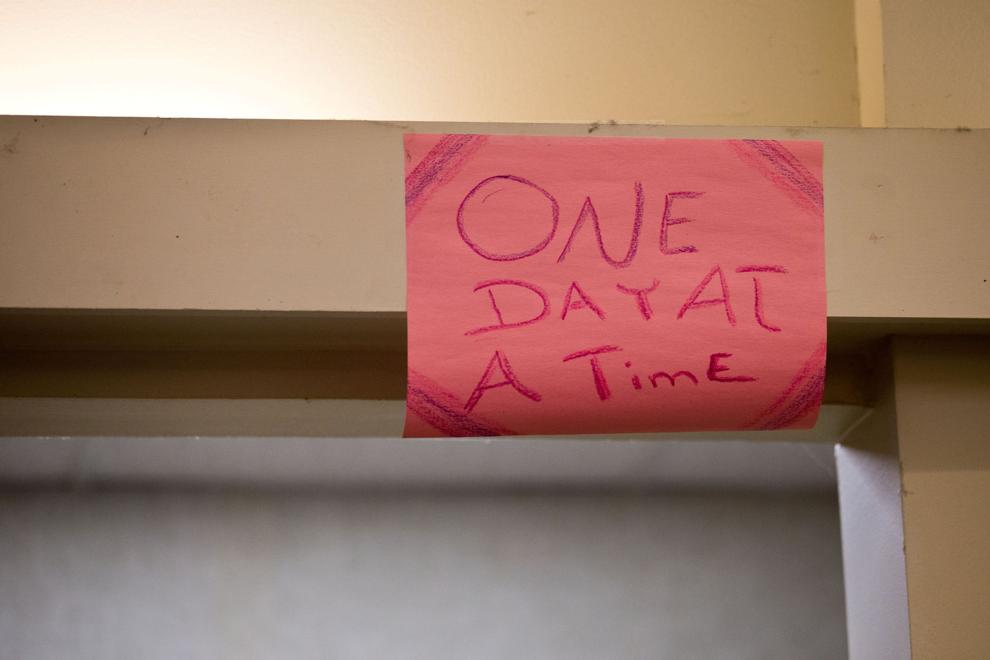 The financial feasibility, however, raised bigger questions about whether the services could continue. If Catholic Charities, which had long done this work, could no longer afford to — then could anyone else?
So far, both providers in line to take over the bulk of the Campus for Hope services say they think they can make the numbers work.
Glasnapp, of Douglas County, which is poised to take over the secure detox, voluntary detox and mental health assessment parts of the campus, said she didn't see a shortfall in the figures she was presented.
And Topher Hansen, president and CEO of CenterPointe, said his organization would do its due diligence but believes he can find a way to manage costs.
All the changes are expected to happen at the end of the year.
If things go smoothly, as officials hope, then people in the throes of addiction, people like Jason and Connie, will continue to get the help they need.